Podcast interview questions can make or break an episode. Here are sample questions and tips on how to create meaningful…
Share this article
Subscribe for updates
Tips on Formulating Podcast Interview Questions
1. Align your questions with your brand
The sample interview questions are just merely samples for a reason. Not every question is coherent to a podcasting brand. Just like a TV show or any brand, a podcast should answer to a specific niche. If you are hosting a comedy podcast, then asking your guest about their struggles might not be suitable.
2. Research on your guest
In terms of hosting, nothing says "unprofessional" more than an unprepared host. It shows incompetence when you ask obvious questions.
Image Source: Reddit
For example, this reporter is interviewing twin actors James and Oliver Phelps. They are most famous for their roles as Fred and George Weasley from the Harry Potter movie franchise. Quick research would have saved her from asking such a question. The twins were quick enough to make an interesting answer out of it (2).
Try your best not to ask the "Tell us about yourself" question. Doing so shows that you do not have a clear grasp on the topic that to be discussed. Also, the answer may be somewhat offending.
Imagine asking Bill Gates to tell you something about himself. A good rule of thumb is to treat your guest like Bill Gates. Impress them with your knowledge about them.
3. Think of your audience's needs
It is the podcaster's job to be a fit representation of the audience. Ask the questions that the audience would like to hear. Do not be afraid to go deep into the psyche of your guest.
Going back to the Phelps interview, the host wasted time asking basic questions when her audience, as fans of the movie franchise, knew the answers to them already.
She could have asked about how it was juggling school and acting during the time. She also could have asked about funny behind-the-scenes moments given that the characters that the actors play are funny and mischievous in nature.
For a different example, a podcast host about success stories would ask questions about the steps that his guest took to overcome adversity. It gives his audience an idea of what to do when they themselves face similar struggles.
4. Make it interesting for you and your guest
A great interview happens when it sounds more of a friendly conversation than an interrogation. Make your guest feel at ease by maintaining a positive attitude. Ask questions that will make the guest feel that you are genuinely interested in what they have to say.
There may be no visual aid but the audience can point out when it is awkward between the host and guest. Listen to the answers and give appropriate reactions to create the right mood.
Sample Podcast Interview Questions That You May Use
Where can our listeners connect with you online?
Have you always wanted to be a (profession or role)? How were you stirred into that direction?
What's one thing you wish you had known when you began your career?
How do you continue to learn in order to stay on top of things within your role?
What would you be doing if you were not a (insert profession)?
What's been the biggest failure in the last year and why do you think that happened?
What's the biggest surprise you've had in the last few months and why?
Do you have any regrets?
If you can go back in time and talk to your 16-year-old self, what would you say and why?
What do you think are the best resources that have helped you reach this level of your career?
If you meet someone who wants to pursue the same career as yours what advice would you give them?
Can you name me three people who have the most influential in your life and career?
Is there a common myth about your profession that you want to debunk so badly?
What is something that many misunderstands about you?
Why are these questions important?
Image Source: Unsplash
Most of the podcast interview questions take a peek at what happens behind the camera or, in this case, the microphone. This makes your guest feel more human and relatable. As a host, you are responsible for bridging this gap.
Dynamic questions to answer are important because an obvious answer for one guest might not be the same for another. As a host, you may follow up with questions about reactions to the information and how it changed the guest's usual dynamic.
Podcast interview questions may reveal many things for the interviewee. It can shed light on the guest's career or personal outlook. It may also be a sneak peek into his goals and wishes as a person. It is important to urge the guest to expound on topics that may be important to the audience.
According to Linkedin, it is important to have a constant thirst for learning (3). Questions that provide information are helpful to a lot of people who find it hard to have time to learn. It gives them an idea of techniques that work, especially when they come from reputable sources.
With 75% of podcast listeners tuning in to learn (4), it is important that your content is equally engaging and enlightening. People may use the Internet to search for ways to start their career of choice. Nevertheless, words coming from the experienced may bring information that is not always found in articles or readily available online.
Your host may also drop recommendations that your audience may find useful, may it be a product, service, or program. You may also use this information to build connections and create more leads.
How do these questions benefit the host?
Being able to bring different guests into your show that can provide meaningful content does not only make the guest reputable but the host as well. Your reputation increases by association. This is why news anchors who constantly deliver quality content have great media influences. Thus, you become more trustworthy.
Asking the right questions requires just as much expertise as answering them. Podcast interviews are a perfect opportunity for your expertise to shine.
This is why it is important to pay attention to your guests' answers in order for you to formulate more specific questions about the topic. It also helps you supplement additional information or offers insights that will bring more depth to the conversation.
Conclusion
Being a podcaster is not just a great marketing tactic. It also holds great responsibility as you become a source of information or of current events. You must be able to create podcast interview questions that require informative, insightful, and engaging answers.
This responsibility also comes with knowing when questions go beyond the line. Despite creating a friendly podcast atmosphere, it is important to constantly be respectful towards your guest. The audience can also hear struggle and insincerity while listening to an interview.
Most importantly, create questions that are fun for you, your guests, and the audience. Keep in mind that you represent your audience and that you are the bridge between them and the guest.
References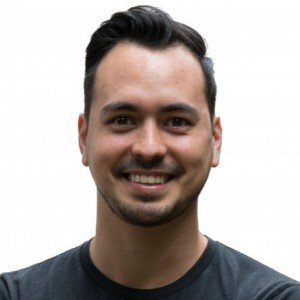 Article by:
Hey I'm Allan, founder of Dotcom Dollar. I started my own successful online business and quit my job in 2015 to travel the world. I started Dotcom Dollar to help aspiring entrepreneurs like you create a successful online business.