In this list of 105+ profitable niches, don't just settle for profit. Choose a niche business you're passionate about and can EARN from as well.
Share this article
Subscribe for updates
Fact: Any niche business is only as good as how it's understood and leveraged for profit.
That is to say, niche products can range from a diverse number of interests and hobbies. Some don't even exist yet!
Social media, for example, emerged only recently and has now become one of the top niches.
Here's what you should remember: Choosing a niche comes down to what interests you; or put frankly: your passion.
You can break it down further into sub-niches or even a micro-niche that works well for you.
Once you've identified your passion, focus on building traffic. Before all that, let's talk about the 105+ options you have.
What is a Niche Market?
A niche market is a smaller piece of a larger market that carries its own identity, preferences, wants, and needs that make it different from the larger market.
For example, in the lifestyle market, a niche market would be selling organic ingredients or organic food.
In the pet market, it could be apparel with personalized pet images, jewelry with pet engravings, etc. Below is an example of custom pet pajamas from Patricia's Couture.
There is an endless list of niche products and niche ideas to explore. Some of the ways you can define a niche is through:
Demographics (Age, gender, education, religion)
Quality (Handmade, economical, premium)
Geographics (residents of a city, country, or continent)
Psychology (behavior, perception, beliefs, values)
Price (premium, affordable/budget, moderate)
To get a better overview of building your niche business or taking part in an untapped market, I'll be sharing with you a profitable niches list to guide you.
105+ Profitable Niche Ideas
The most profitable niches are determined by your passion, traffic, and ability to share your knowledge.
Niche industries, for instance, try different, creative ways to market popular niches in the best way it provides value for their audience.
Hopefully, you'll be able to find what is the most profitable niche market in the up and coming niches list below.
Health Industry
If you've been wondering how to find hot niches to start with, the health industry is constantly growing with new niche market ideas, so don't let competition hold you back.
After all, the health industry is one of the most profitable niches. Speaking of, here are health-related website niches that make money:
Home Remedies
Supplements/Vitamins/Shakes (Vitamins, dietary supplements, Fiber, Protein)
Home Exercise
Alcohol
Coffee
Cooking & Recipes
Cannabis
Body-building
Crossfit
Nutritional Health
Lifestyle/Wellness
Other niches to dive into under the Lifestyle category:
Fashion
Pets
Personal Development
Home & Life Hacks
Parenting
Mommy Blog
Daddy Blog
DIY
Home Décor
Spirituality
Religion
Dating & Relationships
Wedding
Prepping
Divorce
Tiny homes
Home Soundproof
Digital nomad
Wealth
Here are other great niches under the Wealth category:
Investments
Cryptocurrency
Real Estate
Budgeting
Blogging/Affiliate Marketing
Personal Finance
Credit Cards
Insurance
Freelancing
Entertainment
Here are other niches to try under the Entertainment category:
Magic
News
Movies and TV shows
K-Pop
Theater
Celebrity
Technology
To check for other niches under the Technology category have a look at these:
Home Security
Drones
3D printing
Home Automation
Virtual Reality
Cybersecurity
Computers
Hobbies
Here are other niches under the Hobbies category:
Woodworking
Knitting & Sewing
Drawing
Rock Climbing
Videography
Calligraphy
Watercolor/Painting
Scrapbooking
Hunting
Sound mixing
Product Reviews
Other niches under the Product Reviews category include even a few low competition niches worth looking into:
Sneakers
Watches
Kids Toys
Home Appliances
Kitchen Equipment
Miscellaneous
Other niches under the Miscellaneous category:
Biodegradable Consumables
Crowdfunding
These aren't unusual niches and actually have unique niche ideas worth looking into.
E-Learning
Other niches under the E-learning category include:
Life coaching/Counseling
Video Editing
Teaching Musical Instruments
Decluttering
Career Development and Opportunities
Language Lessons
Feng Shui
Sports
Other niches to go for under the Sports category: 
Boxing
Paintball
Tennis
Basketball
Archery
Water Sports
Snow Sports
Baseball
Dirt bike
8 Steps to Find a Profitable Niche Business 
Now that we've covered 105 profitable niches, let's narrow down those options into the best niche to earn long-term benefits and profit. 
Step 1: Find the lane where your passion burns bright
The reason for passion being the first step is because it's easier to build a niche around something you love or what you're passionate about. 
If you're passionate about yoga, you understand your audience through how yoga relates to their experiences and beliefs. 
You know what content works best for the market of yoga enthusiasts. 
As a starting point, choose at least 5 niches you feel passionate about and use these as a guide throughout the next steps.
Step 2: Do Research on the Niche Market Value
Knowing the niche market value will help your decision-making process and offer clarity in moving forward with the niche or not. 
The sports industry hits $75 billion for market value so it's a good indication of how this will perform as a niche. 
Use Google Ads External keyword tool to give you the approximate Cost per Click (CPC), local search trends, and local monthly searches. It's valuable information you can use to determine how well your niche will perform. 
Step 3: Use Google Trends
The objective of using Google Trends is for finding stability in your niche. 
If you notice the pattern is highly irregular or seasonal, it can be a challenge to create evergreen content. This doesn't mean it isn't profitable, however. Just that it becomes much harder on your part. 
Consistent trends are usually common in generic searches such as sports, health, etc. but it also means more competition. 
Step 4: Identify A Problem To Solve In Your Niche Market
Ultimately, people buy products or services that transform their lifestyle in some way either by improving their current situation or by alleviating pain from their life.
Every niche carries a problem and, with it, a solution.
If you understand the problem your audience faces and present a solution for them, this will help your direction when creating your niche business or any niche ideas that come along. 
Step 5: Use Amazon Bestsellers to Find What Products to Promote & Sell 
Amazon carries a million of data stored, free to access, and ready at any time in their Bestsellers list.
Look for how sellable each product is and the reviews. Higher sales with great reviews mean profit. 
This process is also fairly straightforward since all the categories are labeled and sorted out for you already. 
Source: Amazon
Aim for at least 3 to 5-star ratings for the quality of the product. The number of user ratings also tells you how popular the product is among consumers.
Step 6: Make Use of Website Flipping Services
Use Flippa as a source for a better understanding of site traffic and how different niche websites profit per month. 
This tool is extremely helpful and gives you more insight on how to manage your site and earn a profit. 
Source: Flippa
There are a ton of filters you can use to narrow your search and gauge site performance.
After you have set your filters, a list of sites will appear on the right side of your screen. When you click on a site, you will see this: 
Source: Flippa
Step 7: Research on Your Competition
Even with all the tools at your disposal, never forget this step. 
Some niches may be less competitive but they still exist and for good reason.
The advantage of understanding and learning from your competition is to identify gaps or missing information they left out. 
If a competitor left out valuable information that your audience desires, you can add it to your own original content. 
Be humble enough to learn how your competitors engage with their community, how they structure their content, and how they add value. 
Every piece of information you find is valuable and can be used when needed. 
Source: Google
Step 8: Check If There's Any Online Advertisement Of The Niche
Online ads are a good sign of a profitable niche although it's not the only metric to measure. 
If you don't find any online ads when searching your queries on Google, that's fine. 
The previous steps can give you more than adequate information on verifying your niche's profitability. 
Source: Google
Conclusion
Finding the most profitable niches starts with your passion. 
Even the best keywords usage, research, and tools can only help you create value far enough you'll feel burnt out in the end.
No matter what anyone says, profit and passion can go together, but it also takes tremendous work. 
Nothing worthwhile ever happens overnight. Not even in a couple of months. Not even a year. 
With 105+ profitable niches to explore through, let your passion help you turn what you love into the kind of work you can earn from.
References
Frequently Asked Questions
References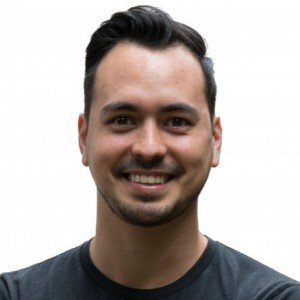 Article by:
Hey I'm Allan, founder of Dotcom Dollar. I started my own successful online business and quit my job in 2015 to travel the world. I started Dotcom Dollar to help aspiring entrepreneurs like you create a successful online business.