In this Kartra vs Kajabi comparison review, we'll help you decide which of these two provide the BEST digital marketing solution for…
Share this article
Subscribe for updates
Kartra states that they are the #1 alternative to Kajabi. Is it? Or is it the other way around? If you are not quite sure which of these platforms are better than the other, we'll give you the details to help you make an informed decision.
If you searched for this article, then you are probably thinking about starting a business or have an existing business you want to optimize with the use of online marketing tools like Kartra or Kajabi.
These platforms handle emails and automation, landing pages, funnels, customer support, affiliates, video, membership sites, and more.
Basically, these are equipped with the tools you need to promote your business, keep your audience engaged through email marketing, and both platforms have a landing page builder with stunning ready-to-use templates that are fully customizable.
Choosing between two highly similar platforms might put you in a tough spot, which is why I decided to make this Kartra vs. Kajabi comparison help you and other business owners decide.
As a disclaimer, this Kartra vs. Kajabi comparison is unbiased, and I will give you my honest opinion on both platforms. I tried using both and ended up liking one over the other based on how it helped me and my business. After carefully looking into their features, ease of use, and basic functions, here is a summary of what I discovered:
Kartra may be the new kid on the block, but it has proven to be a stable and robust platform that will continue to grow in the years to come. It features seamless integration between each tool and other 3rd party software, which saves you time and money. It features a clean interface, and their customer support is very responsive, showing value to all of its users.
Kajabi, on the other hand, is a similar platform that has a flawless landing page builder. It is fast and filled with fully customizable features that you can leverage to grow your business. Kajabi is more tailored for building courses, and it does a really good job of it.
Now that you heard the summary, let's have a deeper look into each platform, and compare each of their features based on the overall performance, user-friendliness, support, and pricing.
Before we move onto the comparison, let's get to know each platform a little better.
Kartra vs. Kajabi Overview
Kartra
Kartra is an all-in-one digital marketing platform for online entrepreneurs and business owners who are looking for a way to get their business online. The tools that Kartra offers will help you migrate and optimize your existing business on an online platform.
Whether your product is intangible or physical, Kartra will help you promote your products and sell them online. You can also use this service to sell digital products such as e-books, guides, and tutorial videos.
You can also use Kartra as a platform to get paid and make transactions. Plus, you can also build product and landing pages that will make your business appear to be more professional for generating leads and potential customers, and guess what, you get to do all of this, without knowing a shred of programming code.
Without hiring a professional web designer, you get to design landing pages with the use of stunningly-professional templates that you can customize to fit your business aesthetic and needs.
Some say that Kartra does not have that many tools, but that's because the focus is on quality and smooth integration rather than making tons of tools that are buggy and flawed.
40,000 users, however, think differently. Being the new kid on the block, Kartra managed to gain almost as many paying customers as Kajabi, and that says a lot about the platform.
Kartra Pros and Cons
Kartra Video Review
Kajabi
Kajabi has been in the business for over 10 years, and they have over 50,000 paying customers. What they aim to do is help you, as a business owner, to grow your business online. With that being said, Kajabi has helped its customers make up to $1.5 billion using this platform, which is a lot of money.
Being in the game longer than Kartra, Kajabi is a well-trusted and well-known digital marketing solution. While Kartra is making a good name for itself, Kajabi is on a steady rise, even with new platforms like Kartra coming out.
When Kajabi was first released in 2010, its main focus is to give online businesses a platform where they can sell and get paid for their services.
This platform makes it super easy to create and host online courses and lessons, and they are still doing a great job with all of the updates it had during the past 10 years. With that being said, it is clear that Kajabi has more experience, considering how long it has been existent.
Since the moment Kajabi was released, it has been the go-to platform for experts, coaches, and teachers to monetize their skills by sharing lessons. It can also be used by freelancers to share their services such as web design, freelance writing, and more.
While being a good platform for and learning management system (1), Kajabi offers a lot more for your business. Like I mentioned earlier, it is an all-in-one online marketing solution like Kartra, it just excels more with the experts in launching online courses.
While having the best tools for launching online courses, it does equip you with everything you need to sell those said courses, which is why it can be a direct competitor to Kartra and other funnel building software like GrooveFunnels and Builderall.
Kajabi Pros and Cons
Kajabi Video Review
Side-by-Side Comparison
Before choosing which platform is the best for you, we will have to look into what each platform is offering in terms of features. In this section of the Kartra vs. Kajabi review, we will take a deeper look into their features.
Features:
Kartra
Kartra is not known for having many features, but they are known for the seamless integration of their tools. Here are all of the Kartra tools as of now, but since Kartra is still a young company, you can probably expect more updates and app additions in the future.
Kartra Pages is a powerful and easy to use drag-and-drop page builder that includes hundreds of professionally designed and fully customizable templates for desktop and mobile.
Kartra Checkouts allows you to sell your products and services online. It serves as an online shopping cart where you can create product pages, checkout forms, and instructions for checkout. This app is well integrated with third-party apps like PayPal and other online merchant services.
Kartra Leads allows you to effectively generate prospects and leads for your customer database. You also use it to organize each lead and create themes, groups with lists as well as custom tags. With this app, you can learn a lot about your customer demographics.
Kartra Funnels and Campaigns
Kartra Funnels and Campaigns is probably the most useful tool in the Kartra shed. It allows you to create a multi-page funnel flow to convert prospects into paying customers and customers into recurring clients.
This app is another one of Kartra's best tools. Kartra Mail is an effective tool you can use to create live or automated email and SMS marketing schemes to communicate with your subscribers. It makes an excellent Customer Relationship Management System (CRM) (2) that allows you to send professionally written emails so you do not need to hire copywriters or think of elaborate marketing email scripts.
Kartra Memberships is a tool that allows you to create multi-tier membership sites. You can block and grant access to some pages that only exclusive members can visit. It is an app that you can compare to Kabaji's membership tool. This app allows you to monetize on subscriptions, giving you the option to create basic and premium membership subscriptions for your audience.
Kartra Videos allow you to customize videos on your website. With this app, you can configure the behavior of videos on your page. You can autoplay videos with no sound, or hide the control bar, upload your own thumbnail, and more. Kartar Videos allows you to use and customize videos to your advantage and for marketing purposes.
Kartra Helpdesk is another useful tool that allows you to create a ticketing and support system within your website. It allows you to address some of your audience's concerns and queries.
Kartra Calendars is an automated calendar that allows your customers to automatically book appointment dates depending on your settings and availability. Once a visitor clicks on an open appointment, it automatically blocks those dates so that other people cannot click on the same date, confusing your customers. They can book appointments in real-time. It is an effective tool that can save you money from hiring an appointment setter.
You can use this tool to create checkout forms using templates. It provides an auto-fill from memory for your customer's convenience, which works great for recurring customers. You can customize the fill-up fields with information relevant to your business. A lot of customers see a checkout form deal-breaker and you can make it less confusing to allow your customer to buy your products with ease and come back for more.
Kartra Affiliates is a comprehensive affiliate management system that allows you to keep track of your affiliates and display useful analytics. This app shows you their sales and the commission they will receive based on the number of sales.
Kartra Agency is an app that gives you a closer look at everything happening with your business. You can use this service for managing your team and other aspects using a centralized dashboard
Kartra Marketplace allows you to sell products and receive payments online. You can use Kartra Pages and design your e-commerce store and start selling your products with this app.
You can use each Kartra app altogether for faster navigation. This will benefit your business because, with easier navigation, you have more time to work on other aspects such as developing your products. Kartra has seamless integration within its app suite and other third-party apps.
Kartra has many powerful and sophisticated tools and functionalities. The tools that Kartra offer is aimed towards almost any industry. You can use these marketing and promotional tools no matter what type of products you are selling. Whether you are selling memberships, digital products, services, lessons, physical products, and more, you can maximize the use of Kartra's tools to your advantage.
Kajabi
Kajabi has similar tools and features, and they are tailored for online experts who want to sell their services such as courses and other digital products such as ebooks, cookbooks, how-tos, and more. Here is a list of the tools that Kajabi is offering:
This tool is a place where you can sell online courses, subscriptions, gated-content, membership sites, and more. With Kajabi, you can monetize your expertise by polishing your products and making them profitable. This product generator makes everything easy for you to create your potential products.
By using Kajabi Websites, you can create a website that connects everything related to your business, such as blog content, marketing, and of course; your products. With this app, you can replace website builders, team management software, and blog platforms like WordPress.
This app allows you to get paid on your terms. It is very simple to use, and it integrates well with PayPal so you can get paid easier and receive payments a lot faster.
With analytics, you can easily gather data to make better decisions for your business. It gives you real-time insights, reports, user forecasting, customer progress tracing, and determines the demographics of your customers and your best-selling products.
The Kajabi Email tool allows you to grow your contact list, manage your contacts, and reach your subscribers with the use of customizable email templates. It is a visual builder that allows you to create gorgeous and professional emails.
This app allows you to create pages using an easy builder. You can build pages quickly even without any code and other technical knowledge.
This app allows you to optimize, automate, and scale your business. With its automation features, you get to have more time focusing on the products instead of the little things. It allows you to create personalized experiences for your audience without much effort.
This tool allows you to keep track of leads. You can tag people based on their behavior, make personal notes, and use them to create your next marketing strategies and develop the right products.
This tool is a CRM system that allows you to connect with customers and build your relationship and trust.
This app gives your customers full access to your content with the Kajabi mobile app. Since most people are on mobile, there is a better chance of getting mobile customers with this tool.
It is clear that Kajabi focuses more on experts that want to monetize their talents. It is an effective tool if you are an expert, teacher, or coach. For example– you are a music producer who wants to share knowledge about professional music production, you can use Kajabi to create detailed online courses. You can also develop products such as ebooks, music sheets, and more.
Kartra vs. Kajabi: Similarities
In this section, we will compare each aspect, and tally the results to determine which platform can knock out the other after 14 rounds.
Round #1: Page Building
As a business owner, having a website is essential for your business growth since most people are online. Both of these apps offer page builders in their basic packages, and both offer landing page builders, form creator, and templates.
Kartra's page builder is more comprehensive with more templates and customizations options. Kartra includes "thank you" pages, and a dedicated marketplace page.
Both platforms, however, feature an easy to use drag and drop page builder you can fill with useful elements such as text, images, videos, and more.
Kartra clearly wins this category.
Round #2: Creating Membership Sites
In terms of creating membership sites, both platforms have their strengths and weaknesses. Both platforms offer:
A centralized membership portal
Multiple membership tiers
Content protection
Drip content
Comment options
Analytics
Although Kajabi is optimized and designed for creating membership sites, Kartra also did a great job in this category. I guess it's a tie between them in this category.
Round #3: Templates
Although Kartra offers more customization options and templates for more categories, it is hard to ignore the fact that Kajabi has tons of gorgeous templates for building websites.
If I had to choose one, Kartra still offers more customizations and categories in terms of templates such as email, checkout, and more.
Round #4: Email Marketing
Email marketing plays a big role in promoting products, turning prospects into paying customers and having customers coming back for more.
Kartra has more comprehensive tools featured in its email marketing tool such as:
Split testing
SMS sequences
Expiration tags
Templates
With that said, since email plays a significant role, Kartra takes this round.
Round #5: Blogging
Kartra does not offer blog hosting. Although they have a blog landing page, there is not really much you can do.
However, Kajabi offers blog editing tools that allow you to create, edit, and publish SEO-friendly blog posts, saving you money on platforms like WordPress and its themes.
Kajabi takes this round.
Round #6: Learning Tools
In this aspect, Kartra does not have as much to offer. You can sell online courses and tutorials, but there is not much to offer in terms of elaborate learning tools to make sure students are really engaged in the learning content.
Since Kajabi is optimized for launching and hosting online courses, they offer effective learning tools that ensure good results for students.
The tools make the content more engaging so that students can actually learn. Kajabi offers quizzes, surveys, and assignments so you can get an idea if your students are learning.
Kajabi wins this round.
Round #7: Integrations
Both platforms have tools that integrate well with one another, and even though Kajabi has a cleaner UI, Kartra's apps integrate more seamlessly than Kajabi.
However, Kajabi integrates better with third-party apps. So I give this round to Kajabi because you will eventually need third-party apps while expanding your marketing needs.
Round #8: Support
Both platforms have responsive customer service. They both proved live chat services which are very helpful. But if you need to create a ticket, Kartra's team is much more responsive. It is probably because it has fewer users, but it is still an important aspect to make the customers feel like they are valued. Kartra has better support and wins this round.
Round #9: Ease of Use
Kajabi has a very clean and minimal UI, which makes it easy for users to navigate through all of its functionality and features. Upon logging on to your dashboard, you can quickly access analytics and tools.
You can tell that Kajabi designed its platform for normal users without computer and programming knowledge.
Kartra's dashboard, on the other hand, looks clean as well, but it is a little bit confusing if you compare it to Kajabi's fantastic UI.
Round #10: Reports
Katra has more in-depth tracking and analytics based on customer behavior and email marketing. Reports and analytics are easier to track with Kartra since you can find your data all in one place.
Kajabi might have almost the same features, but Kartra's report and analytics offer a lot more, which is why Kartra wins this one.
Kartra vs Kajabi: Pricing
Kartra
Kajabi
Final Verdict: Which Platform is Better and Why?
Kajabi is an excellent platform. However, Kartra wins in the most important aspects of growing business in most industries.
If you are an expert in any field, Kajabi is the platform for you. You can use it to create and launch courses and membership sites with excellent functions towards this business model.
Kartra, however, leans towards the business sector. You can use it to create effective funnels, taking appointments without paying for more services.
With that being said, Kartra is a more well-rounded platform for business owners.
Frequently Asked Questions
References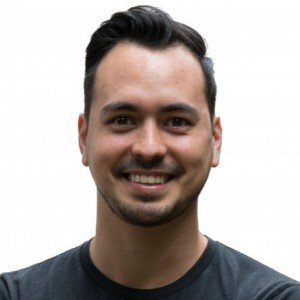 Article by:
Hey I'm Allan, founder of Dotcom Dollar. I started my own successful online business and quit my job in 2015 to travel the world. I started Dotcom Dollar to help aspiring entrepreneurs like you create a successful online business.