GrooveFunnels is your one-stop-shop digital marketing tool. It has everything you need to create HIGH-CONVERSION funnels from the ground up, and it's….
GrooveFunnels Review: Pros, Cons & Lifetime Deal (2023)
GrooveFunnels is genuinely your all-in-one digital marketing platform that every beginner and experienced online entrepreneur should use. It has tons of functionality and has all the sophisticated tools that you will ever need to start and grow an online business.
User Friendly
Each of the apps under the GrooveFunnels umbrella brings something significant to the table. It has tons of powerful features that make building your business' online presence much easier and more professionally built.
Features
The pricing scheme for GrooveFunnels is pretty straightforward. If you opt for the Gold and Silver plan, you have the option to save more money and get the GroovePages Lifetime Deal, which is worth a lot of value for a lower price.
Support
GrooveFunnels is a pretty straightforward platform and you can navigate your way through it easily. The interface is user-friendly and intuitive. All of the apps are found in one place, so you can quickly choose the tools you need.
Value for Money
GrooveFunnels include a support page that allows you to search for frequently asked questions and get straight-up helpful answers to the most common questions. Since the app is still in beta mode, it receives all the support it needs from the developers.
Share this article
Subscribe for updates
Disclaimer: I do my business by earning commission from reviewing products. If you decide to sign up for GrooveFunnels and purchase the service through my affiliate links, I will receive a small commission that will keep my site up and running to serve you. I use GrooveFunnels for my business, and I would never endorse a product that I don't have faith in. If you want to start creating high-converting funnels, landing pages, and more for your business, click here to start for FREE!
In this GrooveFunnels review, I will show you all the tools it includes to help you and your business grow from the ground up. It is your one-stop-shop platform, and the only tool you will ever need to start or improve your existing online business.
It is more than just a marketing tool. It is a Swiss-knife of marketing tools that will help your online business stand out. It comes with a lot of applications, including a powerful drag-and-drop page builder, email marketing tools, eCommerce applications, an affiliate program, and many more.
I have been using this platform for a while now, and I want to share my experience with GrooveFunnels, GroovePages, and all of the sophisticated tools included in their plans.
If you are a little intrigued at this point, nothing is stopping you from trying GrooveFunnels for FREE. Just click on this link to start using GroveFunnels for free, NO CREDIT CARD required.
If you have been in this business for a while now, you are probably using other tools like ClickFunnels and Kartra. Let me tell you something, GrooveFunnels is truly a game-changer in its own right, and you should definitely try it out.
It is a collection of essential marketing tools that you would usually pay more to get individually, but the only difference is, you can now access them all in one place for a fraction of the price.
In this comprehensive GrooveFunnels review, I will spare you no details and show you everything it has to offer. It includes GroovePages, GrooveAffiliate, GrooveKart, GrooveMail, and more. Each of these tools will bring its own value to the table.
Experience a new platform of marketing tools that can help every online entrepreneur, digital marketer, and blogger like no other.
GrooveFunnels was launched by GrooveDigital Inc. and the talented individuals who run the show. Mike Filsaime, president of GrooveDigital and pioneer in the digital marketing space, along with other extremely talented marketers and software developers, is behind this fantastic platform.
What GrooveFunnels allows you to do:
Create professionally made landing pages and high-converting funnels with absolute ease
Design a complete website
Host webinars
Become a GrooveFunnels affiliate
Allows you to sell your products and services
Generate leads
Create content
And many more….
There are many more things to discuss in this GrooveFunnels review, such as all of its features, prices, and plans. However, let's start by answering the most basic question.
What Are Funnels?
Before we go deep into the advantages of the GrooveFunnels platform and its apps, I want to give you a short explanation about funnels.
Funnels or a digital marketing funnel describes the steps that online users take to convert them from being a prospect to a customer. If you want your online business to succeed, it is a good idea to adopt online marketing strategies such as this.
There are several types of marketing funnels and stages such as awareness, consideration, and making the final purchase.
GrooveFunnels is a powerful tool that can help you convert unaware people into aware prospects, and eventually become customers and patrons. By gaining more customers, you gain more organic customers through word of mouth.
This platform will help prospects gain interest in your product and service by creating stunning websites. While your website can get the attention of your prospects, they will also be more interested to read about your product and get to the final stage of purchasing the product or service you are selling.
The next stage of the funnel is customers using your product, getting satisfied, upselling to another person, and becoming a brand advocate. If your prospect becomes a customer, then becomes an advocate of your product and upsells it to another person, your marketing funnel is now going full circle.
GrooveFunnels is the perfect tool to raise awareness about your products and convert customers into advocates, and you can try GrooveFunnels for FREE to see how it works!
What is GrooveFunnels and How Can it Help your Online Business?
GrooveFunnels is your all-in-one suite of marketing tools that are designed to help you and your online business. With GrooveFunnels, you can build sales funnels and website landing pages which can help you sell your products online effectively.
This collection of application include:
GrooveSell – Your website's shopping cart
GrooveMail – An email service provider
GrooveAffiliate – A flexible affiliate management tool for online marketers
GrooveMember – Helps you create and run a full-blown membership site
GrooveVideo – It helps you optimize videos and turns them into powerful marketing tools
GrooveWebinars – It allows users to create and host live or automated webinars
GrooveBlog – Allows users to publish SEO-friendly content and blogs
GrooveDesk – Helps you create a customer-support service for your membership site
GrooveCalendar – A calendar app that integrates well with most of your apps like GrooveMail
GrooveSurvey – A helpful tool that allows you to collect data from users in a form of surveys to improve your site
GrooveQuiz – Allows you to create quizzes and polls for your website's landing page
GrooveKart – It is an app similar to Shopify, with unique features at a reasonable price
GroovePages (for Shopify) – Integrate the power of GroovePages with your existing Shopify store
GrooveFunnels has tons of useful apps. If you want to gain access to each of these unbelievable apps and more, click on this link to upgrade your FREE account.
Other GrooveFunnels apps:
GroovePay – Allows you to process payments for your eCommerce store by accepting credit cards quickly and securely
GrooveAds – An ad network that you can use to publish target product-based ads effectively
GrooveKon (Live) – A gathering of eCommerce marketers, influencers, and brands around the world
GrooveFest (Live) – A festival that gives you a chance to meet the fantastic GrooveDigital team
GrooveWorkshops (Live) – Free educational workshops hosted 4 times a year
GrooveAcademy – A resource of video courses that you can use to master GrooveFunnels and all of its apps
GrooveMarketplace – A list of products and tools that you can promote and market as a GrooveFunnels affiliate
GrooveFunnels is still in Beta mode and most of the apps are not out yet. Because of this, signing up for GrooveFunnels right now is cheaper. Sign up for a FREE ACCOUNT to get a chance to enjoy their services and UPGRADE later for unlimited access.
Who is GrooveFunnels Suitable For? (and why)
GrooveFunnels is for beginner and experienced online marketers, and for anyone who wants to take their small business online. Because you can start using the platform for free, it is an ideal choice for beginners with little to zero experience in web page building and digital marketing.
The free plan gives beginners and potential users limited access to some of their best apps like GroovePages. If you like the platform, you can easily upgrade to a premium account and enjoy all the features.
As of now, more and more pro digital marketers are making the switch to GrooveFunnels from other direct competitors. Since it has everything you need to take your business online, you don't need to sign up for separate services to gain access to the same tools GrooveFunnels has to offer. Having your tools all in one place will save you a lot of money, something I've experienced ever since I made the switch.
Plus, I significantly improved my site by building high-converting funnels and interactive landing pages. I also saved a lot of time building my site without any prior knowledge about the technical stuff like coding.
It helped me create stunning websites with elements such as pop-ups, countdown timers, blocks, buttons, and many more.
GrooveFunnels has the best online marketing tools every digital marketer and online business owner should use. This platform is for you if you are:
A small business owner
A blogger with an existing blog or wanting to start a blog
A person who wants to sell products and services online
An entrepreneur who wants to create funnels and landing pages
A person who wants to run a membership site
On the other hand, GrooveFunnels is not for you if:
You are not ready to learn how to maximize the use of the tools
You do not want an all-in-one digital marketing tool
You are already comfortable using your existing platform. (ClickFunnles, Builderall, Kartra, etc.)
I know switching from the old platform that you are used to is a lot of work, and I don't blame you if you don't want to do it. Good thing you can try the platform for free without any commitment. You know, for comparison purposes.
If GrooveFunnels did not have a free option, I probably wouldn't have tried it and continued using ClickFunnels. After trying GrooveFunnels for a week, I instantly fell in love with the platform. It was better than I imagined, which is why I encourage you to try it and see for yourself.
Who is Behind GrooveDigital Inc.?
Before I go ahead with the GrooveFunnels review, I want to mention the people behind this fantastic product. Upon reading the credentials of each founder, I was more impressed with the product and its functions. Knowing that it is run by genuinely talented people gave me more faith in endorsing and using the product myself.
GrooveFunnels and all of the other apps under its umbrella are created by GrooveDigital, Inc. The company is composed of very talented employees and founded by the best in digital marketing and software development.
GrooveFunnels would not be possible if it weren't for these truly outstanding individuals and their team that commits and still continues to dedicate time, in developing and improving GrooveFunnels and other brands.
CEO: Mike Filsaime
Mike Filsaime, CEO of GrooveDigital, is a well-known digital marketer that has been around for decades. He gained tremendous success with his software products and online services. He generated over $125 million from the products he created and he is known for launching a lot of products for different brands.
Most of the software tools he designed are for people who want to reduce stress and frustration in starting and improving an online business, and most of the products he thought about really helped people, including GrooveFunnels.
Some of his most popular apps include:
Kartra
EvergreenBusinessSystem
EverWebinar
WebinarJam
Butterfly Marketing
PayDotCom
Mike has truly made a name for himself in the industry, and GrooveFunnels is one of his best projects yet.
President: John Cornetta
Respected and well-known eCommerce marketer and GrooveDigital President John Cornetta runs several online stores that generate a lot of money each month.
John is a true eCommerce expert, and his dedication to developing his own eCommerce business drove him to develop GrooveKart. Since this app is part of GrooveFunnels, it is much more affordable than Shopify and BigCommerce.
GrooveKart is one of the best shopping cart platforms which has unique features. It is easy to use, thanks to its clean and intuitive user interface.
Because of John's expertise in eCommerce, it is no surprise that he is making a name for himself in the industry.
CTO: Mattijs Naus
Matt Naus, the CTO of GroovePages, is an extremely talented software developer. Matt has extensive knowledge when it comes to building top-notch software products aimed at online businesses, startups, digital entrepreneurs, and small businesses.
As one of the founding members of GrooveDigital, Matt plays a big role and works closely with Mike Filsaime and John Cornetta to make their visions come to life.
COO: Matt Serralta
Matt Seralta is another excellent software developer and one of the great minds behind GrooveKart. Thanks to his years of experience in administrative operations, eCommerce, and sales, Matt had a significant impact on GrooveKart.
CMO: Donna Fox
Donna is an experienced marketing specialist with 18 years of experience in building marketing teams that create a customer service culture. Her expertise helps the company in expanding revenue and more importantly, brand awareness.
VP of Business and Development: Joe Jablonski
Joe has years of experience in building affiliate and business relationships around the globe. With his background on online and affiliate marketing, Joe does a great job in expanding GrooveDigital's relationships with other businesses.
Director of Technology: Anuroop Pillalamarri
His expertise impacts the company significantly, thanks to Anuroop's 8 years of experience building marketing software, SAAS applications, and plugins.
VP of Technology: Finn Tessier: Lavigne
Another talented developer, Finn defined web applications being used by dev teams around the world. He has worked with many prominent companies and organizations, and he is truly an asset to GrooveDigital.
GrooveDigital's Vision
GrooveDigital's vision is to exceed competitors like ClickFunnels and Kartra, by providing users with a collection of powerful marketing tools all in one place. Groovefunnels is a more affordable and user-friendly option than most competitors, slowly achieving Mike Fisalme and the whole team's vision.
From GrooveApps to GrooveFunnels
If you ever heard about GrooveApps before, they changed the name to GrooveFunnels when they launched. Because there was a problem acquiring the name at first, GrooveFunnels started out as GrooveApps in the beginning.
GrooveFunnels Review: Features and Effectiveness
In this section of my GrooveFunnels review, we will have an in-depth look at each and every application and tool under the GrooveFunnels umbrella. I will show you each app and its unique features, and talk about its advantages and how it can help you improve your online business.
GroovePages
GroovePages is the GrooveFunnels number one tool. It is the flagship tool that started everything, and one of its best features is allowing you to create professionally made landing pages, funnels, and websites.
GroovePages alone adds a lot of value to the GrooveFunnels collection of apps. It is one of the most powerful tools for creating high-converting funnels that will turn your prospects into customers, subscribers, and loyal patrons.
If you are familiar with apps like ClickFunnels and Leadpages, learning how to use GroovePages will be a breeze.
GroovePages Demo Video
The best thing about GroovePages is that you can sign up and try the service for FREE. All you need to do is click this link, and enjoy its essential features.
GroovePages allows you to:
Sell Products with Funnels (Unlimited with the upgraded plan)
Design effective and fast checkout options
Boost product sales
Offer upsells, downsells, and order bumps
Be a part of an affiliate program and get a commission for promoting the product through your site
Once you sign up for a free or premium account, you will find GroovePages on the left menu of your GrooveFunnels homepage. Just click on GroovePages to get started.
On the next page, click "New Site" on the top right-hand corner to start building the website of your dreams.
If you want to save some time building sites and landing pages (2), you can choose between the pre-built themes and templates. These may be templates, but they are well-built and look absolutely beautiful.
Some of the better templates are not included in the free plan, also known as, GroovePages Lite. If you want to gain access to more template choices, you can upgrade to GroovePages Premium.
One of the main features of GroovePages include is the website builder and editor. It is, by far, one of the easiest page builders I ever had the pleasure of using. It is an ideal app for beginners who want to build stunning web pages, funnels, and many more.
It offers tons of customization options for endless possibilities. Some of its features include:
Website editor
Drag and drop functionality
Free SSL certificate
Unlimited funnels
Unlimited landing pages
Unlimited custom domains
Free hosting and bandwidth
Pre-designed blocks
Wireframe blocks
Email marketing integrations
Control and preview websites across 5 different devices
Full website builder
Pop-ups
Import funnels
SEO-friendly pages
Google Analytics and tracking
Countdown timers
Progress bar
Embed videos
Embed Code
Embed checkout form
Embed Google Maps
Elements
Mobile-first indexing
Viral Marketing Integration
Advantages:
GroovePages affiliate program
Access to royalty-free stock images
Drag and drop functions
Tons of customization options
Professionally made templates
Comes with a free plan
Intuitive and user-friendly
Extra features
Lifetime deal
Being the Flagship app, GroovePages has a lot to offer. It is one of the largest apps included in the GroovFunnels suite, and it is one of the apps that I find most useful.
GroovePages happen to use better technology than ClickFunnels, making it a faster, more functional, and the overall better choice for building your website. It is a fun app to use, and it is easy to understand too. Everything is straightforward, and navigating your way through the platform is not that frustrating at all.
If you want to learn more about GroovePages, make sure you check out the GrooveDigital support page. GroovePages, in its entirety, is a bigger app than most GrooveFunnel apps, which is why I did a separate review for GroovePages HERE.
GrooveSell:
GrooveSell is one of the sophisticated tools you get when you sign up for a free GrooveFunnels account.
It is a very powerful sales and affiliate marketing tool and shopping cart platform (3). It is similar to Shopify, PayKickStart, ThriveCart, and SamCart. The only difference is that it is included in the package. By signing up for the free GrooveFunnels account or upgrading your account to premium, you will get access to GrooveSell with at no additional cost.
Using this app together with GroovePages will help you get started in setting up an online shop where you sell tangible products, digital services including online courses and freelance work.
This platform can benefit:
Authors
SaaS and software developers
Influencers
Speakers
Coaches
Passion project experts
Leaders
Consultants
Anyone who has any product and service they can sell online
GrooveSell Demo Video
Overall, GrooveSell is a straightforward shopping cart for your online store that includes a prominent affiliate marketing program. The interface is clean, and you can generate accurate data that is easy to understand.
GrooveSells allows you to recruit affiliates and manage your very own affiliate program. It offers analytics and reports, as well as 1-click upsells. It includes several tools that can truly improve your online business.
GrooveAffiliate
GrooveAffiliate is free to use. After signing up for a GrooveFunnels basic account, you can sign up for GrooveAffiliate and earn money by promoting GrooveDigital products such as GroovePages.
Aside from promoting GrooveDigital products and earning commission from them, you can also recruit affiliate marketers to promote your products and services. With GrooveAffiliate you can keep track of your affiliates and manage every aspect of it. You can keep track of visitors, unique visitors, signups, sales, and commissions.
The program will give you a 20% commission, every time a user buys one of their products through your affiliate link. Sounds like a pretty good deal, right?
Here is where it gets interesting, and where the real bucks come through. If you decide to upgrade to a premium account, you will get bumped up to tier 1, and earn a 40% commission for every GroveDigital product you sell.
Just by signing up with a FREE GrooveFunnels account, your affiliate links will be automatically generated so you can start earning money right away.
Just click on the "Groove Affiliate Program" on the left menu of your GrooveFunnels Dashboard and scroll down to gain access to your links, stats, swipes, blog reviews, articles, and many more.
To get that 40% GrooveAffiliate commission, upgrade to a premium GrooveFunnels account now.
GrooveAffiliate JV and Affiliate Program Demo
GrooveAffiliate and GrooveSell work hand in hand as they both provide the tools you need to look for affiliates and become affiliates. Without paying extra fees for services such as JvZoo or ClickBank, all your affiliate marketing needs will come at no extra cost with ClickFunnels.
Advantages:
Get affiliate links and earn money instantly by promoting GrooveDigital products
Get a chance to earn up to 40% in commission when you sign up for a premium ClickFunnels account
Keep track of your affiliates and commissions
Find affiliates easily
GrooveMail
One of the most important elements of digital marketing is email marketing (2). Getting your prospects' email address is one of the first steps to convert them into a customer. Use them to reach your prospect personally and increase your chances of a sale.
Reaching and communicating with a person through their email address allows you to address the customer by their name, and increase your site's credibility by adding a personal touch. As a digital marketer or online entrepreneur, your email list is an essential asset.
It's a good thing GrooveMail is an excellent platform for email marketing within the GrooveFunnels platform. This app allows you to sequence automated emails and broadcast your services and promotions. It also handles automated text messages and voice messages as well.
Like the other apps included in GrooveFunnels, GrooveMail is included in the free plan, and you can gain access to more of its features if you upgrade to a premium plan.
GrooveMail Demo Video
GrooveMail Features
Analytics – You can track engagement rates, click-through rates, and open rates all in one place. With the use of its analytics, you can gather data to create and improve your email marketing strategy.
Import Leads – Import all your leads into one place for easy access.
HTML Emails – You can turn your simple emails into full-blown professionally coded emails with color ad themes. You can choose a template, or craft a well-designed email from scratch.
With the help of this email marketing tool, you can create better emails and attract potential clients, and convert them into paying customers.
CEO Mike Fisailem announced that you can still use your old email marketing platform if you do not want to switch. GrooveFunnels allows for integration with multiple email platforms.
GroveMember
GrooveMember is an effective app that allows digital marketers to run a membership site. It helps users manage their membership sites and online course platform. With GrooveMember, you can host courses, virtual summits, subscriptions, and more.
GrooveMember Demo Video
GrooveMember comes with:
Different Access Levels – You can add exclusivity to your site by adding different tiers, creating a different experience for each type of membership. This feature is an excellent way to market premium membership with different payment plans and limited and unlimited access.
Content delivery options – With GrooveMember, you can create a schedule for delivering content. You can make them accessible all at once, dripped, or unlocked based on membership plans and tiers.
This option is excellent for online courses at different levels. You can create different levels that can only be unlocked once the user finishes the previous topic or lesson.
Create modern designs – With the help of its powerful drag-and-drop page builder, you can design your landing pages with modern designs, making your online business more presentable and more professional for increased credibility.
Since GrooveMember is a relatively new platform, you can expect it to make more improvements and add more functionality soon.
If you have signed up for a different membership platform such as MemberPress, don't worry because you do not need to switch. Most membership platforms are easy to integrate with GrooveFunnels.
GrooveVideo
Creating videos is another effective way of generating leads for your business, which is why I am not surprised that GrooveVideo is included in GrooveFunnels.
GrooveDigital's own CEO actively uses video content to introduce his products to the public. It is a very effective tool because most people nowadays would choose to watch a video instead of reading blogs.
However, not everyone is confident enough to get in front of a camera to promote their products, which is why GrooveFunnels' website builder is still an effective tool to create visual elements that would attract potential customers.
With GrooveVideo:
Optimize videos for lead generation
Create and share videos on social media platforms
Turn any video into a powerful marketing tool
Create an automated process
GrooveVideo also allows you to customize the player skins, controls, add autoplay, and embed videos on your website. GrooveVideo also uses advanced technology, making the player faster with the same power as Vimeo or Wistia.
Some people try to use different video platforms, aside from YouTube, to generate leads. Because YouTube has a related video feature, it will direct users to your direct competitor's video content. With GrooveVideo, the focus of the user will only be on your content when viewed in your domain.
GrooveVideo Demo Video
GrooveVideo can be optimized for the search engine by adding tags, prompts, and CTA. (Call-to-action) To improve marketing techniques, it also features analytics to get an idea of which of your videos generate the most leads.
GroveBlog
GrooveBlog is a blog content editor, that allows you to write, edit, and publish blog posts. It is a more intuitive and user-friendly WordPress.
It works exactly like WordPress with easier controls and advanced SEO features such as the power to publish content that targets a specific niche market through Google or social media platforms.
One of its objectives is to reach the right demographic to generate more organic traffic. In your GroovePages site, you can use GrooveBlog to publish content pages optimized for Google. The entire process of ranking higher in Google search is made simple.
In my opinion, WordPress is still a great publishing app that most bloggers use, but GrooveBlog has the potential to take over someday.
You can still use WordPress with GroovePages, but if you want to simplify things and have all of your marketing tools in one place, you should try switching to GrooveBlog for faster processing. Without leaving your GroovePages site, you can write and publish content directly, saving you more time to write more content.
Since blogging is one of the most effective ways to promote products and generate leads, aside from creating videos, GrooveBlog is a relevant app that would last for years with the potential of competing with WordPress. A blog platform like this is essential if you want to start a blog.
GrooveCalendar
This is a great tool for freelancers, coaches, consultants, and online teachers. It is a simple tool that allows you to book appointments and works well with GrooveMail.
If you make an appointment with a client, you can add the appointment to your email sequence and workflow and trigger email automation. GrooveCalendar is a great tool that reminds you and your client about the appointment. If you have too many clients, this platform will help you avoid confusion and from sending the wrong emails.
GrooveKart
GrooveKart is GrooveFunnel's very own version of Shopify, but better. It is a powerful eCommerce marketing platform with tons of features. It is cheaper than Shopify, and it shares unique advantages.
The only thing is GrooveKart is not part of some of GrooveFunnels' plans, and you have purchased this service separately or upgrade your plan. If you are looking for a cheaper alternative for Shopify, GrooveKart is worth checking out.
GrooveQuiz
GooveQuiz is similar to GrooveSurvey, but instead of creating surveys, you will be creating quizzes and polls on your website's landing page. This tool is also excellent for capturing email addresses.
You can also integrate GrooveQuiz with GrooveMail to create automated follow-up emails.
GrooveDesk
GrooveDesk works as a virtual information desk for your website. If you created a membership website with GrooveMember, it will serve as a communication device for you and your subscribers or students. You can also use it to answer queries, support tickets, give refunds, and more.
GrooveWebinars
GrooveWebinars allows users to create and host live or automated evergreen webinars. This platform can optimize replays to generate more leads for your next webinars. You can also quickly track analytics such as the number of views with the help of GrooveVideo.
Almost every GrooveFunnels application is integrated with one another, and GrooveWebinar is a good example. You can integrate replays and analytics with GrooveVideo. You can also set up tags in GrooveMail so you can send videos with automated emails.
GrooveSurvey
Using surveys is an excellent way to create an interactive exchange between you and your potential clients. It also helps you get instant feedback from clients and prospects, allowing you to generate quality leads.
GrooveSurvey allows you to create professional surveys for your website, and you can integrate it with GrooveMail to capture the email of each participant. It is one of the most effective ways to generate leads and begin engaging with potential customers.
Impressed by these features? Upgrade to a premium account to gain access to all GrooveFunnels apps and features.
Other GroveFunnels Apps
Signing up for GrooveFunnels allows users to access tons of platforms for different applications, but wait, it doesn't stop there. Here are more handy services included in the paid version of GrooveFunnels:
GroovePay
PayPal who? GroovePay offers merchant processing for your online business, and with it, you can now accept credit card payments quickly and safely. Aside from secure payment options, GroovePay also offers other services such as access to phone support.
I recommend this service for online eCommerce merchants and professionals looking for a cheaper and better merchant account. With GroovePay, you will save over 35% of the processing fees compared to other platforms.
GrooveAds
GrooveAds Video
GrooveAds primarily focus on YouTube, Facebook, and Google Ads. GrooveAds can build high-converting funnels, and handle your content in every aspect.
It is a network of publishers that targets product-based ads for maximum effectivity.
It is an effective platform that is tried and tested. All you need to do is to provide your intellectual property, and the GrooveAds team will handle it from there. If you are an expert in your field, GrooveAds can help improve SaaS companies and eCommerce sites.
GrooveKon
GrooveKon is a large gathering of influencers, marketers, eCommerce business pros, and brands around the globe. It is an educational convention that features teachers and experts to provide you with the knowledge you need on the platform.
You will learn industry secrets and tricks on how to use the software effectively. By signing up for this event, you get to save $750 on GrooveKart, which makes it really worth it.
GrooveWorkshops
GrooveWorkshops are free educational workshops with Rey Perez and Dan van Hoose. You get to learn for the best at no cost. These workshops are exclusive to GrooveFunnels customers, and they are held 4 to 6 times a year, so don't miss your chance.
GrooveFest
Attending GrooveFest gives you the opportunity to meet the GrooveDigital team. It is a free event that is held in San Diego, Ca each year.
GrooveDigital Academy
This digital training resource features exclusive video courses and presentations for GrooveFunnel customers. You can access GrooveDigital Academy for FREE by signing up for a separate account.
GroovePages for Shopify
This platform is for Shopify users who do not want to switch to GrooveKart and GrooveSell. It includes all the features of GroovePages designed explicitly for Shopify.
Imagine using the powerful GroovePages platform for building your Shopify store. You can create professional pages without switching platforms.
GrooveFunnels Support and Customer Service
One of the best things about GrooveFunnels is its dedication to and training end user support. Since it is a relatively new platform, GrooveDigital did not come short in training new users on how to use their app suite.
In their support page, (4) you will learn how to use the tools provided and gain access to video tutorials and articles. You will learn new things about their products and create support tickets for your specific questions.
Each of your queries is completely searchable for instant answers. The knowledge base offers superior training resources to make you a GrooveFunnels Ninja in no time. Even though it is a new platform for digital marketers, GrooveFunnels did an impressive job of teaching users how to use their tools efficiently and effectively.
GrooveFunnels Support provides information about:
Elements and blocks
Sites
Video
Tutorials
Pop
The Canvas
Answers common questions
And many more…,
Contacting Support
If you want to connect with the support team about specific information not found in the FAQs and tutorials, you can contact them by creating a ticket or speaking with an agent through live chat.
Live Chat Hours
Monday to Friday: 8:00 am to 6:00 pm
Saturday and Sunday: 9:00 am to 5:00 pm
You can also send them an email at [email protected].
GrooveFunnels Community
This is a growing community of GrooveFunnels users that you can communicate with to get more information or for support.
You can also join the active Facebook group that has over 40,000 members, and you can connect with experienced users and the developers themselves.
These groups are very helpful if you are looking for practical advice on how to use the platform in general and on how to build funnels.
GrooveFunnels Pricing Plans: How Much Does it Cost to Sign Up?
GrooveFunnels offers a variety of plans depending on your needs. With different options, it is easy to choose the best plan for you.
Can't decide which plan is the best for you? You can signup for a FREE plan to try GrooveFunnels without making any commitments.
Base/ Free Plan
The Base Plan is a limited plan available for anyone. Sign up is easy, and you don't need to input payment or credit card information to enjoy the features.
This plan gives you access to GrooveSell, GrooveAffiliate, and GroovePages LITE. Without paying anything, you can become an affiliate and earn money by promoting the product.
Silver Plan
The Silver plan is ideal for online startup businesses. It will include everything you need to start and build an online business, and earn money.
The Silver Plan includes:
GrooveSell
GrooveAffiliate
GroovePages Pro
GrooveMail
GrooveMember
GrooveVideo
Email Leads
Email Cart Abandons
Email buyers
20% commissions
Email Affiliates
Gold Plan
If you want a more prominent plan, the Gold Plan is also an excellent choice whether you are building a startup business or switching platforms from an existing business.
I recommend this plan for startups and online business professionals. This plan is more extensive and comprehensive.
Expert digital marketers and online entrepreneurs can improve their business by maximizing the utility of all the included apps. An online startup business will still be able to use every tool from this plan, but if you are not sure, I suggest going with the Silver first and then upgrade to Gold or Platinum later.
Additional benefits include:
Everything from the Silver Plan
GrooveBlog
GrooveDesk
GrooveCalendar
GrooveSurvey
GrooveQuiz
Platinum Lifetime Plan
The Platinum Plan includes everything from the Gold Plan, including GroovePages Pro. I recommend this plan for people who want the most value. It is also an excellent choice for digital marketers with an established and stable online business and for people who have more than one business.
In the long run, the Platinum Lifetime plan is significantly cheaper than the Silver and Gold plans. Plus, you can choose between different payment plans if you don't want to pay for everything all at once. However, paying in full will give you a better price with a 35% discount.
Platinum Lifetime Deal Payment Plans:
3 payments of $497
6 payments of $288
12 payments of $188
One time payment of $1,397
To enjoy GrooveFunnels and all of its features, upgrade your plan now.
The Platinum Lifetime Deal will include:
Everything from the Gold Plan
GrooveWebinars
Automated Webinars
GroovePages for Shopify
40% commission for all referrals
By upgrading to the GrooveFunnels Platinum Lifetime Plan, you will gain access to 100% of GrooveFunnels features and tools.
The GrooveFunnels Lifetime Deal is a limited offer, so if you want to upgrade to this plan, I highly recommend that you do it right now by clicking this link.
GroovePages Pro Lifetime Deal
The GroovePages Free version is already an outstanding tool, but the Upgrading to GroovePages Pro offers so much more.
The GroovePages Pro upgrade includes:
Wireframe blocks
Premium blocks
Access to full funnel templates library
Unlimited project sites
Unlimited pages
Unlimited funnels
Unlimited bandwidth
Unlimited royalty-free images
Unlimited pop-ups
Unlimited elements
Access to future templates
Free SSL certificates
Split testing
Analytics
Unlimited team members
Agency features
Import funnels from other members
Share you pages ad funnels
Import any site from the web
Edit any site
Publish any site as your own
Free hosting
No site branding
Unlimited custom domain names
To take advantage of GroovePages Lifetime Deal and gain access to unlimited features, upgrade to GroovePages Pro right now!
What is GrooveFunnels' Partner Program?
The GrooveFunnels partner program is a complete affiliate system that will give you an opportunity to earn 20 to 40% recurring and residual income depending on your plan.
Once you sign up for GrooveFunnels, (any plan) you will automatically become an affiliate and have access to affiliate links and promotional tools.
Here is where it gets interesting.
If you successfully refer a person to GrooveSell using your affiliate link, their account is tagged and hardcoded for life. If that user upgrades their account and changes plans, you still get a chance to earn residual income.
GrooveFunnels Video Reviews
User Feedbacks and Reviews
Final Verdict and Recommendation
Now that we reached the end of this GrooveFunnels review, it is time to give the final verdict. I give it 4.5 out of 5.
Overall, GrooveFunnels is a valuable purchase. With GroovePages alone, you are already getting your money's worth. Not to mention that it is the only marketing tool that you will ever need to start and run an online business and make it successful.
Each of the available apps are very easy to use and integrates well with each other, which is a big deal for people who want to maximize their time and money.
With GrooveFunnels, the possibilities are endless. Because it is very easy to use, you get more time to spend with your family and friends, or you can spare more time to focus on products and services and learn how to further improve them.
GrooveFunnels can be too expensive for online startups and digital marketers. Fortunately, you can create a FREE GrooveFunnels account to try the service out without spending a dime, and upgrade your account later.
GrooveFunnels Bonus
If you decide to sign up for GrooveFunnels, and purchase the service through one of my affiliate links, It would be a big help.
To show my appreciation, I can give you bonus features and access to high-converting funnel templates, email templates, and an online course on how to build funnels.
I will also invite you to join an exclusive Facebook group with members who are GrooveFunnels and GroovePages experts
GrooveFunnels Alternatives
ClickFunnels
Perhaps GroovePages and GrooveFunnels number one competitor is ClickFunnels. A lot of digital marketers use ClickFunnels, but GrooveFunnels has potential to beat the platforms someday.
ClickFunnels is a powerful website building tool that is highly similar to GrooveFunnels. It is a well-known app that impressed a lot of digital marketers for its power and user-friendliness.
At this time, ClickFunnels is still the most popular website and funnel maker, but soon enough, GrooveFunnels and GroovePages will become more popular and gain more sign ups.
Kartra
Kartra is an effective tool that was co-created by Mike Fisailme, CEO at GrooveDigital. Just like GrooveFunnels, Kartra is an extremely powerful tool that can help you build the webpage of your dream.
If you get used to using Kartara or have been using it for a while now, it is not hard to learn how to use GrooveFunnels. Kartra might have almost the same features and tools and GrooveFunnels, but for me, Groovefunnels has more to offer in terms of effectiveness and value.
Builderall
Builderall is another direct competitor with a similar approach to funnel-building. It also claims to have all the tools you are ever going to need and, after checking this app out, it reminded me a lot about Kartra in terms of tools and features.
Even without any skills and experience with coding and software development, you can use the tools with ease. This platform is recommended for beginners and experts alike, and building a website on this platform is made super easy.
Frequently Asked Questions
References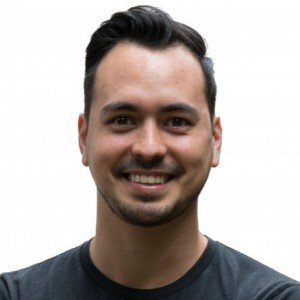 Article by:
Hey I'm Allan, founder of Dotcom Dollar. I started my own successful online business and quit my job in 2015 to travel the world. I started Dotcom Dollar to help aspiring entrepreneurs like you create a successful online business.