Discover the main differences and similarities between ActiveCampaign vs GetResponse and learn which of the two can help you STAY CONNECTED to your….
Share this article
Subscribe for updates
If you own a business and want it to thrive, email marketing campaigns, along with building sales funnels, is an excellent way to start.
You should start building a list of contacts and prospects to drive your sales through email marketing. What is the most effective way to do this?
Get an autoresponder.
In this article, I will show you the two best competitors. These two email marketing and CRM platforms are made to help your business. My job is to provide you with pointers to help you decide which option is the best for you.
In this ActiveCampaign vs. GetResponse review, we will look into the similarities, differences, and what separates these two outstanding platforms apart.
Before we look into each platform, let's first discuss email marketing and how it can help your business.
What is Email Marketing?
The obvious definition of email marketing is to promote products and services through email. Instead of going through direct mail, we are using modern technology by going paperless and communicating faster electronically.
While promoting your services, you are also building a relationship between you and your potential clients and customers.
The goal here is to gain leads, eventually turn your leads into paying customers, and then turn them into repeat customers.
Anytime a company sends an email to someone, no matter what the content is, this is already considered email marketing.
Let's say you send someone an order confirmation, answer a query, and respond to a customer directly, it is considered email marketing, whether you are promoting a product or not.
The process is in the same boat as other internet marketing forms such as blogging, websites, social media pages, and more.
Email marketing includes:
Newsletters
Updates on the company
Promos
Sales
Exclusive deals for subscribers
Marketing emails
General announcements on the company's behalf
In a nutshell, any information sent to existing and potential customers via email is categorized as email marketing.
How does Email Marketing Work?
It is pretty simple. First, you need to set up and monitor an email marketing campaign to make it accessible to small businesses. Plus, you should note that email marketing (1) is a lot cheaper than other types of advertising.
If your business has an up and running website, make sure that you set up a newsletter and sign-up option. If you have interesting products and services, I'm sure you can get people to sign up. However, there are certain tricks to get more opt-ins that you will learn once you get on one of these email marketing platforms.
Once you get several contacts, you can start sending them regular newsletters, updates, and special offers. Through an autoresponder and automated email marketing software will help you send these out regularly.
It allows you to remind your prospects about items in their online shopping carts, promotions, and the like. It will also allow you to get in touch with customers who have not made purchases recently. You can use the same platform to target particular groups of customers and specific individuals based on their needs, interests, birthday deals, and more.
The most effective way of implementing email marketing campaigns is by signing up for an email marketing service such as the ActiveCampaign or GetResponse.
ActiveCampaign vs GetResponse Overview
Now that you have a pretty good understanding of email marketing and how it can help you, it is time to sign up for a service that can help your business in this area. Let's have a quick overview of GetResponse vs. ActiveCampaign, and look into what each one has to offer.
While both are mainly email marketing solutions, they do offer a little bit more than that. In this next section, I did a quick summary of the two competitors to introduce you to one of your future email marketing solutions.
Both marketing platforms offer a wide variety of sophisticated tools that are tailored to your marketing needs. Even without any marketing experience or technical knowledge, these platforms allow you to:
Schedule emails
Broadcast emails
Create email autoresponders
Create triggered emails
Build email funnels
Create targeted emails
Aside from these features, both platforms allow you to adjust, configure, and segment your emails to a specific group.
To improve your deliverability rate, both ActiveCampaign and GetResposne provides you with all the tools you need to create email marketing campaigns that engage your audience and maintain stable communication with your prospects and clients.
Both of these platforms are also equipped with the tools and features you need for lead generation to increase the list of your subscribers.
ActiveCampaign
ActiveCampaign is one of the most popular marketing solutions software that focuses on email marketing, automation, and CRM (2).
It was founded by Jason Vanderboom way back in 2003, and now it is one of the leading online platforms with over 300,000 paying customers. It is one of the most powerful and well-known email marketing automation and CRM platforms in circulation.
ActiveCampaign is an excellent platform that:
Offers precise targeting
Helps you find the right prospects and grow your audience
Helps you create captivating messages that match the targeted audience
Offers tailored guidance for nurturing and educating a target audience
Helps your audience know that what you're offering can help their needs
Provides each audience member with well-timed calls
Makes your customers happy and allows them to refer you to others
Keeps your customers coming back for more
Offers free implementation and migration
Offers free online training and support
Allows community access
Allows one-on-one training
Provides templates and quotes
Offers pre-built automation recipes
Offers access to a certified ecosystem of consultants
ActiveCampaign Pros and Cons
ActiveCampaign Video Review
GetResponse
GetResponse was founded way back in 1998 by Simon Grabowski, and just like ActiveCampaign, this platform has also reached the top and is now one of the more popular email automation platforms for businesses.
Aside from its CRM, it features a sales funnel and landing page builder. GetResponse has around 350,000 paying users, which is more than what ActiveResponse has at the moment.
In terms of features, GetResponse offers tons of useful and sophisticated tools for marketing your business. Some of its features are:
An easy to use email marketing tool with premade templates
A landing page builder
Webinar hosting
Marketing automation
Integrated features for running a complete online campaign
Paid ads
Conversion funnel makers
Autoresponders
Email analytics
Transaction emails
List management
Facebook Pixel
Signup forms
Popups
Countdown timers
eCommerce tools
GetResponse has too many features, but in summary, this platform offers way more than its competitors. It all comes down to which features are better, easy to use, and can help your business model.
This platform might be known as an email marketing tool, but if you think about it, it is more of an overall marketing solution. The pricing compared to ActiveCampaign is pretty much similar, but they do differ in a lot of things, in which we will discuss in the next sections of this GetResponse vs. ActiveCampaign review.
GetResponse Pros and Cons
ActiveCampaign Video Review
ActiveCampaign vs. GetResponse: Side-by-Side Comparison
After looking at the overview of each platform, let's have an in-depth look into each feature to have a better idea of how each platform works.
Features:
ActiveCampaign Features
Here are all the features that ActiveCampaign includes:
Broadcast Emails – Allows you to talk to all your contacts on your list at once
Triggered Emails – Allows you to trigger emails based on the actions of your site visitors, and emails are triggered based on purchase, visits, and engagements
Targeted Emails – Sorts your messages and ensures that the right message is sent to the right target audience based on almost any determining factor
Email Autoresponders – Get in touch with your subscribers in a timely manner, you can also send welcome emails, start a welcome series and automatically deliver lead magnets
Email Funnels – This feature allows you to set up email automation that turns your prospects and leads into paying customers by using various marketing strategies
Scheduled Emails – Allows you to schedule particular email and messages for your contacts birthdays, events, and holidays
Marketing Automation – allows you to automate your emails and schedule them to find your most engaged contacts. It allows you to pull information on other platforms to save you time to focus on other important aspects of the business.
CRM – Their CRM systems allow you to keep your entire sales process run smoothly
GetResponse Features
Here are the must-have features GetResonse offers:
Email Marketing – includes professional templates with easy design tools and excellent deliverability
Landing Pages – You can create pages that are optimized for converting traffic into paying customers
Webinars – easily set up webinars for your customers
Marketing Automation – It brings your customer's journey to life with tested and effective automation flows
Email creator – An easy email script creator
Autoresponders – A tool for following up, announcements that educate and nurture your audience in full automation
Email Analytics – Tracks the performance of your campaigns
Transactional emails – Delivers order confirmations and receipts
List Management – Allows you to organize and segment ou contacts for easy precise targeting
Facebook Pixel – One-click integration fo running targeting campaigns
Signup Forms – Allows you to generate new leads for extending your contact list
Popups – Customize popups for increasing conversions
Countdown Timer – An effective tool for sharing time-sensitive special offers that promote urgency
eCommerce Tools – Allows you to promote products and increase your revenue using product pages and online shopping carts
Tags and Scores – Allows you to build custom segments based on the behavior of your contacts
Automation Flows – Saves you time with pre-built workflow templates
Abandoned cart emails – Automatically send emails to users with abandoned shopping carts, reminding them of their unfinished transactions or what they are missing
Website visitor tracking – Sends alerts and analytics based on page visits
Product recommendations – A chance of selling more with automated product recommendations
GetResponse clearly has more features, but can it stand up to the quality of the ActiveResponse email marketing platform? Let's find out as we discuss and compare the similarities next.
ActiveCampaign vs. GetResponse: Similarities
Email Marketing
In this category, we will look into the automation, deliverability, and CRM features and compare each platform.
Automation
Both platforms have excellent automated features. Since ActiveCampaign is more focused on being an email marketing platform rather than a complete digital marketing platform, they offer better automation.
GetResponse has a decent automated email marketing function. In fact, they offer more types of emails such as transactional emails, but ActiceCampaign is proven to have higher conversion rates based on email marketing alone.
Deliverability
ActiveCampaign has a higher deliverability rate as of February 2020. This is because the emails and templates are less spammy and more professional looking.
Professional-looking emails are more likely to go straight into the inbox instead of diverting to your customer's spam folder.
CRM
ActiveCampaigns has a better CRM feature. The automation is flawless, and it is very effective for making sales. The automated emails really help you build a personal and on-going relationship with your subscribers.
GetResponse does not exactly have CRM features since it offers more than just email marketing. If they claim to have CRM features, it is very limited.
Landing Pages (templates, etc..)
ActiveCampaign does not offer a landing page builder, but in terms of email templates, they have more customization options.
GetResponse has a decent landing page and funnel builder with tons of gorgeous and effective templates. However, the customization options are limited compared to ActiveCampaign.
Funnels
Since ActiveCampaign does not have a funnel builder, there is nothing to compare. GetResposnse might not be the best funnel builder in the market, but at least, it adds to the value of the software, and it is functional, especially the "Autofunnel" feature.
ActiveCampaign, however, has this email funnel feature. It is kind of like a CRM feature that automatically works like a funnel that guides a customer from the start until checkout.
Webinars
GetResponse's Webinars have a lot of features such as screen sharing, a call-to-action button, on-demand webinars, surveys, and more.
As of now, ActiveCampaign does not have this feature.
ActiveCampaign vs. GetResponse: Pricing
ActiveCampaign
GetResponse
Both platforms have similar pricing schemes. They are both flexible in terms of just signing up for which features you need.
GetRespon's pricing might look cheaper, but ActiveResponse has more inclusions and a lot more to offer in terms of email automation premium accounts.
Ease of Use
Now, let's compare the user-friendliness of each platform. Ease of use is a make or break aspect of an online platform. Since these platforms are made to make your life easier, they should not be frustrating to use.
Dashboard & Navigation
ActiveCampaign has a more intuitive dashboard. Everything is laid out clearly for users to easily navigate around the tools and features. The features
Reports & Analysis
Since ActiveCampaign only focuses on email marketing mostly, it is much easier to understand the analytic reports.
GetResponse, on the other hand, has other tracking such as web visits, email marketing, and more. I found it a little confusing to understand the reports with GetResponse, so in this aspect, ActiveCampaign takes the win.
Support
In terms of support, there is a clear winner and that is ActiveCampaign. They have 24/7 live chat, free, on-boarding, a help center, ticketing, and email support.
GetResponse has all of this, except for 24/7 live chat. They do offer live chat with a specific schedule.
Because of their schedule, GetResponse has shorter wait times if you want to talk to a live agent through chat. However, ActiveCampaign has shorter wait times when you try to connect through their toll-free hotline.
Integrations
Both platforms have a lot of well-needed integrations to execute your email marketing campaign. Here is a summary of the number of their integrations:
ActiveCampaign
ActiveCampaign has a long list of integrations. With Zapier alone, it has over 1,000 integrations available. It has over 250 integrations with the most popular apps such as Facebook, Unbounce, Google Analytics, WordPress, and more.
GetResponse
GetResponse has fewer integrations. It has a total of 128 direct integrations, but just like ActiveResponse, you can also use Zapier to get a longer list of integrations.
Compared to ActiveCampaign, GetResponses integrations seem very limited. It lacks integrations in the payment department, which is pretty important for business, especially for online transactions.
ActiveCampaign vs. GetResponse: Main Differences
Now that you know the similarities of each platform, here are some of the main differences that set them apart:
GetResponse has a landing page, funnel, and webinar feature. Plus, there GetResponse has a transactional email feature, that a lot of ActiveCampaign users wish it has.
While ActiveCampaigin has a way better deliverability rate, an SMS autoresponder, and a CRM feature.
While both platforms offer email marketing solutions, GetResponse is more comprehensive marketing software.
It might have fewer features, but ActiveCampaign is not a platform to be reckoned with. It has comprehensive email marketing campaigns. Fewer features is not a bad thing, because it can focus more on what it does best.
It is also a CRM solution that allows you to communicate with your customers through different channels.
Final Verdict: Which Platform is Better and Why?
After going through the similarities and differences between the two platforms, you might find it difficult to choose between the two. This is totally understandable since they share more similarities than differences.
ActiveCampaign and GetResponse are both high-quality online platforms in terms of email automation and marketing.
ActiveCampaign has better integrations, but it does not have funnels, landing pages, and webinars such as GetResponse. If you do not need these extra features and want to focus solely on email marketing, ActiveResponse is an excellent choice.
Their email marketing features are superb. It is easy to use and equipped with gorgeous templates and tons of customization options.
If you need more than just email marketing solutions, GetResponse is the one for you. The integrations and support might not match ActiveCampahn, but this platform includes more marketing tools that can enhance your business.
In my honest opinion, ActiveCampaign is so much better for CRM and deliverability. Even the lowest plan includes more features such as email automation.
ActiveCampaign beats GetResponse in pricing, ease of use, and integrations. It is a much more powerful software that you will notice when you try both email marketing tools.
GetResposne, however, offers a lot more features. These features, however, are not for every business model.
The best thing to do if you really cannot decide is to give both platforms a shot. They both offer 14-day trials that you can try risk-free. They do not require inputting any credit card info, so more people can try their services without any obligations.
Frequently Asked Question
References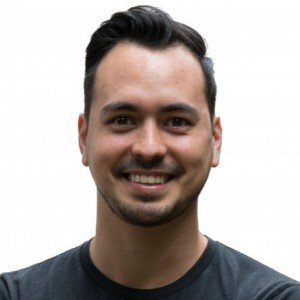 Article by:
Hey I'm Allan, founder of Dotcom Dollar. I started my own successful online business and quit my job in 2015 to travel the world. I started Dotcom Dollar to help aspiring entrepreneurs like you create a successful online business.