In this review, we will show you the importance of email marketing with the BEST tips and strategies. Keep reading to learn…
Share this article
Subscribe for updates
Marketing is the most explicit and effective way of connecting with your clients! Cultivating them, and turning them into customers, consistently winning out over all other marketing channels. 
As the world of marketing strategies has evolved, we understand why email marketing is important for your business. 
Why use Email marketing? It allows you to take advantage of the expectation of reaching a large group of people, and this can offer greater benefits than other digital marketing strategies can't provide. 
Below, I will discuss why email marketing is still important, and the top reasons why you should use email for marketing. 
What is the Importance of Email Marketing?
So, why is email marketing important?
The importance of email marketing is the way it reaches and engages your audience. In a report by The Radicati Group, more than half of the world's population have been using emails since 2019 (1). By 2023, the number is expected to reach up to 4.3 billion. 
If you can leverage the full potential of emails for your marketing campaigns, you can expect significant business growth. 
Email is a big part of the lives of professionals, individuals, and, yes, even consumers. Imagine this, how many people do you know without an email address? There's a good possibility that you can count these people on one hand.
6 Reasons Why Email Is Important
1. Reach more mobile customers with Email Marketing 
The highest number of consumers use devices daily and it continues to rise. With that in mind, businesses needed to find a way for better interaction online. Businesses have been more competitive in the digital marketplace since 2019. 
Most emails are being read on smartphones or tablets, email marketing proves to be the best effective strategy for helping business capacity and engage all consumers that use mobile devices. 
In a day, how many times do you check your phone? Do you use it for emails? Or other messages from your social media like Instagram, Twitter, and Facebook? Every time a user checks their phone gives a new opportunity for a brand to offer engagement to that customer. 
2. Increase Brand Awareness
Email Marketing Importance can give you the capacity to increase the interest level of the consumers. Note that, this doesn't mean sending several emails a day with every single customer. Instead, do some email marketing that advances your activeness in the local community. 
Many companies are focused on selling their products through email marketing and ignore the brand awareness factor. This unknowingly prohibits the relationship built up with the customer's trust. 
Social Media isn't the only stage that can help your company's brand awareness. Having your customer or client's email address means showing a level of interest for collaboration for your business.
3. Automate Email Marketing Process
Email automation is a major discussion of the importance of email marketing. The great thing about Email Marketing is, it can be automated! 
You can automatically send messages to consumers at any time you set in. In this way, your emails will help develop the timeliness of your campaigns. This process can also help you save time and money in the process. Because sending an email is free! With Automation, worry less because it will do the work for you while you're out and doing the business. 
4. Almost everyone uses Email
The email has been a form of communication for more than 70% of businesses. As many years have gone by, email is one of our main ways of communication. We tend to do something with the email. Knowing this, you can use email to take people to your website. Sales of over 25% were accredited because of the benefits of email marketing.
Email presents a remarkable opportunity to reach your customers. A good email marketing strategy can encourage customers to share offers as much as possible. Just like brand awareness!
5. Make your Email Marketing more interactive 
Along with the rise of Email Marketing, email interactiveness is a thing now. Digital Marketing that is interactive has a higher attraction and response rate from different target market groups. 
You can provide several types of interactive content within the body of the email. Know that interactive email content keeps your clients interested and engaged. By having an interactive email, your business will capture the attention of your audience. For example, you shared a video in the email content, you can use social media share link buttons to stimulate more audience to share it on their own social media pages.
One more exciting thing in making your Email Marketing is creating designs for your email content. Images and videos can be quickly viewed on a mobile device. On your written content, make sure to make it short and readable to ensure that all your emails are engaging and interactive. 
6. Measure your Email Marketing Measure Efforts
One way to determine if your digital marketing strategy for your business is to measure the results. With email marketing logic, your business can see which consumers have read your email, once they clicked any links. You can also see how many people unsubscribed from your list after reading your email. This particularly becomes valuable as you work to review your digital marketing tactic and make adjustments for development. 
The Importance of Email Marketing for merging different strategies
Email Marketing is the best strategy for promoting your business. It gives you an explicit way to communicate with your audience or clients. 
A. Content Marketing 
77% of people prefer email for permission-based advertising. When people have voluntarily given you their email address, this means they want to hear from you and read your blog content. It's certainly in your benefit to prioritize blog posts, tips, tutorials, videos, infographics, and other valuable content through email over promotional material.
Promote your best blog post! Email Marketing is the perfect tool for promoting your best blog posts. 
B. Social Media
Most email service providers have social media icons for you to include links to your Facebook, Twitter, or other social pages. Aside from that, you can set up campaigns for smooth social sharing. To make it easier, your subscribers just need to click a button or copy and paste a URL to share a campaign the same way they'd share a landing page.
C. Webinars
Because your followers won't always see your posts on your social pages when they're not promoted, these are not the right places to advertise something like a webinar. With email, your audience genuinely wants to hear from you, so they'll be more likely to respond favorably to your webinars.
Email Marketing Important Tips That Will Improve Results
Subject lines should inspire readers to take action. So, keep in mind to utilize power words to motivate audiences that will make them open and click.
Doing so gives the impression that you're angry or demanding something from your email recipient. So avoid at all costs unless it's the only way to write a brand or something similar.
Use a Real Name in the Sender Field
Receiving an email from an actual person seems more personal and friendlier as if a friend or loved one sent it. So, instead of the brand name, use an employee's name in the sender field.
Most email providers make it easier to edit the sender field. Consider using the name of the individual sending the email, or the best point of contact should a recipient have a question. 
Keep your emails short and concise
Sentences should be under 25 words. 
Paragraphs should only have three or four sentences  
Subject lines should only have 17 to 24 characters. 
Most importantly, your message should be direct to the point and delivers a clear meaning.
Create a checklist for every email campaign
Make sure every email you send comes with the features that matter to you and your recipients. Some of the basic checks you need to have are: 
Customized sender name
Clear subject line
Personalized content
Include Unsubscription option/button
Disclose your company's location
Always say Thank You
As you go along, add other features that can boost open rate and engagement. Remember to always refer to your checklist before you hit send. 
Some Types of Email Marketing To Send 
Welcome Emails
To promote and introduce your organization, you can use welcome emails to highlight what you have to offer, showcase your knowledge and expertise, and slowly ease product selling into the conversation. Think of welcome emails as introducing yourself to someone for the first time. 
Email Newsletters
A lot of businesses make use of email newsletters to prove their existence to the audience. Email newsletters are commonly used to promote employee profiles and upcoming projects worth highlighting. 
Before creating email newsletters, you will need to know what your goal is. What email newsletter should you have? When someone needs a product in your industry, you may want to build up your existing contacts and be the first one they think of. 
Newsletters are not only great for marketing but they're also a way to keep clients updated about your company and any changes that are implemented. 
The only downside is that you need to make an effort with the layout and design. Once you understand what appeals to your clients best, everything will flow smoothly. 
Dedicated Emails 
Dedicated emails or "stand-alone emails" contains only one offer, promoting a specific call-to-action. A good example is when you want to invite your clients to read a whitepaper that's recently published. 
This type of email can be likened to a landing page, except that it has to be revised to suit a specific offer. 
What's great about dedicated emails is that they have a focused CTA, measurable, and easy to build with a template in place. Unfortunately, most of their content is homogenous and less consistent, requiring time and effort to create. 
Lead Nurturing Email 
As the name suggests, this type of email is intended to convince potential clients to purchase your offers. Therefore, the content should highlight the benefits of the goods and services you're offering. 
Make sure to highlight the pain points that your products solve to better convince them. For a more effective email, consider a recipient's:
Interest
Needs
Where they are in their buyer's journey 
Not all emails designed to generate leads have to be promotional, however. They can also be educational, similar to the example above. 
One vital detail to remember–it's better to use just one clear call-to-action to all of your lead nurturing emails. 
Doing so can increase email clicks by 371% and sales by 1617%, according to statistics from WordStream (2).
Confirmation Emails
This type of email marketing is significant to your plan. Of course, everyone wants to receive confirmation emails to make sure the purchase was actually made. It doesn't matter if it's booking an appointment or purchasing a product, confirmation is always needed.
You must send confirmation emails to purchasers. You can not only market your brand but they can get the information they need as well. It's another chance to get your audience thinking about your brand.
These emails help you build a promising image of your brand. Sending confirmation emails helps clients feel more comfortable with your business. And that is why email marketing is important.
Educational Emails
Educational emails are one of the best ways to promote your brand.
These emails are a great opportunity to give your audience knowledge about your products. It helps them to understand more about your business.
Now you see the amazing benefits of email marketing! It's natural that when audiences feel that they are more informed, they will most likely buy a product or service from a business.
Special Offer Emails
Do you want to offer coupons or discounts to clients? Doing so will definitely work in your favor, especially when personalized. 
According to statistics (3), 80% of shoppers in the US show interest in coupons, discounts, and promos that are personalized, while 40% of mobile users are likely to spend more money upon receiving something similar. 
This makes a special offer email one of the weapons in your marketing arsenal. 
For maximum returns, make sure the email you send will motivate recipients to buy your products or services immediately. So keep the message short, powerful, and personalized. Don't forget to create a sense of urgency by adding a time limit to the special offer. 
You may write in BOLD capital letters discounts, special treats, and brand names. With this email, you can get away with using all caps. 
Apology Emails
No company would want to send out such emails as they often mean you've made a mistake. Then again, mistakes can happen and you need to respond appropriately. 
When written correctly, you can maintain client trust and humanize your brand at the same time. You don't want to overdo it, however. There's a time and place for apology emails and they're most crucial in the following situations:
When the wrong/broken CTA link is sent
When privacy is breached
When a technical error resulted in a negative impact on the recipients
When an email is sent to the wrong list segment
In any other event, find out if a mistake has affected or offended anyone. If the answer is no, then you can skip the apology email.
For the most impact, your email should be optimistic, timely, transparent, written in a correct tone of voice, and may come with an extra promotion. Think of it as a peace offering to go with your apology for any inconvenience caused. 
Using Email To Strengthen Customer Loyalty
Once you've reviewed the entire emails listed above, you'll see that your clients will respond to them more than others. After all, email marketing is really about building a long-term relationship with your clients that requires more planning and variety.
It is also powerful because you'll get better brand recall and customer loyalty. So, why email marketing? Because it strengthens customer loyalty. Simple. 
Wrap up
The importance of email marketing has grown over the past years. We've discussed a lot in this content, so here are a few things I hope you take away:
Anyone who has internet access has at least one active email address
Email makes it easier for you to integrate all the digital marketing campaigns
Email marketing gives you the chance to build relationships with your clients
Your clients are in control of the relationship—and that's a great thing
Frequently Asked Questions
References
https://www.radicati.com/wp/wp-content/uploads/2015/02/Email-Statistics-Report-2015-2019-Executive-Summary.pdf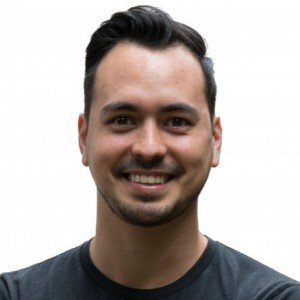 Article by:
Hey I'm Allan, founder of Dotcom Dollar. I started my own successful online business and quit my job in 2015 to travel the world. I started Dotcom Dollar to help aspiring entrepreneurs like you create a successful online business.