There are many reasons that WebinarNinja is voted as a powerful all-in-one webinar solution. This WebinarNinja review lists down features, functions, and…
WebinarNinja Review 2021: Ultimate Guide (+Pricing, Features & …
WebinarNinja combines affordability and feature-rich platform in one. It's an all-in-one solution for creating high-quality webinars for a reason.
User Friendly
It's hard to find a WebinarNinja review where ease of use and user-friendliness are not mentioned, which is a testament to how clean and simplified the platform is for the users. Beginners and non-techie people love it.
Features
It has all the solutions needed to create a webinar without a lot of work. With most sections pre-filled and the high level of automation, it is definitely one of the best options for training and coaching webinars. Integration is not streamlined with the webinar editor, however.
Support
A live chat is available but no contact number you can use to speak to someone directly. There are plenty of training materials, videos, and articles provided, however.
Value for Money
Although not exactly the cheapest, WebinarNinja offers a much better deal. Every plan comes with a 14-day free trial, and you can get any membership for a discounted price if you pay annually rather than monthly.
Share this article
Subscribe for updates
About WebinarNinja – Best Platform for Training and Coaching
WebinarNinja is another webinar platform that is marketed for training and coaching. It offers a powerful, all-in-one solution to create high-end webinars in four different types–Live, Automated, Series, and Hybrid.
If you're looking for a webinar platform that guarantees professional and high-end output, give WebinarNinja a try. Because it's trusted by major brands like Printful and AppSumo, you might think it's difficult to use and set up. Far from it, however.
In this WebinarNinja review, we'll look into why big names in business trust this platform. Maybe you should too.
What Is WebinarNinja?
As previously mentioned, it is a platform for creating webinars intended for training and coaching. It is conversion-centered and focuses on ease of use.
As an all-in-one webinar platform, it has some of the best features you need from a webinar that is optimized for results. However, it's been simplified for users, so even beginners can use it. It's built clean and simple so you can focus on your presentation and not on how to use the software.
You can create 4 types of webinars.
Live or live event takes place at a specific date and time
Automated is where you pre-record a webinar and then schedule it for a later broadcast once or repeatedly.
Series, as the name suggests, is a series of live events that you schedule ahead of time.
Hybrid is a mix of Live and Automated, where you pre-record a webinar but you're still present during the streaming schedule to interact with the audience and to answer questions.
Each option has a specific customizable Thank You page.
Some of the features of WebinarNinja include event management, multiple hosts, analytics, screen sharing, and customizable branding. It also has built-in email sequencing, landing pages, and slide templates.
Who Is WebinarNinja suitable for (and why)?
For business owners
Many Webinar Ninja reviews are written by business owners who were very pleased with the features, pricing, and ease of use of the platform. One thing that most of them highlight is the ability to play a video over a webinar or while broadcasting in real-time.
Are you running a business from home? Use WebinarNinja to showcase what your product can do and how it can help ease pain points.
For marketers
A webinar is another way to demonstrate and showcase a brand and product. What makes it better is that it can be broadcasted to a targeted, live audience. Considering that attendees signed up for a webinar means they're interested and most likely to be in the consideration stage of the marketing funnel. Depending on your webinar, you could pull them into the decision stage and eventually convert as a customer.
Given WebinarNinja's features and built-in templates and landing pages, you can easily market a brand or product and generate leads or clients.
For beginners
Because of how user-friendly WebinarNinja is, beginners and non-techie individuals will have no problem creating a webinar or navigating from one section to another. In just a few minutes, your webinar can be up and running.
For coaches
With the option to run a video or slides during a live broadcast, WebinarNinja makes it easy to host a coaching or training session. Walk people through various processes in real-time. Add one or two hosts to help you out and it will be one interactive session where attendees learn exactly what they want to learn from you.
WebinarNinja In-Depth: Features & Effectiveness
High level of automation and customization
When you create a webinar, most fields are already filled with the host details, so you don't need to spend time on these. When you add a co-host, an email template is also pre-filled and provided for you. Even the email tags auto-populate for your convenience. Again, a few tweaks and you're done.
The same is true when adding the Registration Form. Just click the template, and all you need to do is change the webinar title. Use the menu to change the font, font size, color, and style.
You can even add a link or change the background image, so you can showcase your brand. Choose from a gallery or upload your own image.
Social media buttons are also embedded on your registration form.
Once you finish editing the form, you can save a copy of it as a template or use it as the default template for all of your future webinars.
The Thank you page is set up similar to the Registration Form but with the addition of a Subscribe button. This is already embedded and placed strategically on the form.
When you're ready to create another webinar, you have the option to clone what you've already created to save you a lot of time than if you were to start from scratch.
Webinar Streaming Experience
When you "Enter the Studio," you'll be required to configure your microphone and camera to ensure they work.
On the chat window, you can toggle the feature on and off.
On the left-hand side of the screen, is where you can share your screen, upload slides or video, or change the layout.
Take note that you can't upload a video from your computer. You'll have to add YouTube URLs instead. You can save video files in the Media Library, however.
Given how straightforward the buttons are, it will be easy to stream your webinar and interact with your audience.
WebinarNinja lets you collect data on the number of user registrations, attendees, and replay attendees, which will give you a good idea of your webinar's popularity or value.
Compare the number of registrations and attendees, for example. If the latter is fewer than the former, then there must be something that discouraged or kept registrants from attending the webinar.
The number of replay attendees, on the other hand, can tell you what previous participants liked or find a specific webinar to be valuable and worth watching again and again. Review that webinar and see how you can replicate it to get the same level of response.
Those replay attendees will also make good leads. Start a conversation where you can upsell or get them to spread the word about your webinars.
Easy Setup Email Sequence
Want to be updated for every activity related to your webinar? You can set notifications to be sent via email:
When attendees confirm their registration
24 hours before your webinar starts
On the scheduled day of the webinar
1 hour or 5 minutes before an event starts
When people missed the webinar but can access the replay
Thank you email after the event
Thank you email with an option to watch a replay
All these you can set with just a click of a button because a pre-filled template is already provided. Of course, you can always personalize and customize each email.
You can choose to send an email at one time or start a drip campaign. Send them a series of email reminders to put your webinar at the forefront of your registrants' minds leading up to the live broadcast and long after it has ended.
Social Promotion
Once your webinar is published, you can share it to Facebook, Twitter, LinkedIn, or Pinterest, depending on where your target audience is. You can copy a direct link and embed it in your post, or just click on the social media buttons provided.
Replay Room
Live webinars are automatically recorded up to 2 hours per session. 2 hours after a live broadcast has ended, an email will be sent to attendees with a link to access the replay at any time they want to.
Replays come with an expiration date. You have the option to disable webinar replays or limit access to them. Downloading replays is another feature you can use.
Pricing
Based on the image above, it's easy to see why affordability is a major highlight in many Webinar Ninja reviews. This is especially true if you pay annually rather than monthly. 20% savings is a lot if webinars are something you create regularly.
Of course, if you want to access more features and do more with your account, you need to pay more.
If you compare Webinar Ninja vs WebinarJam in terms of pricing, however, the former is a lot cheaper even when the latter is known as a low-cost option.
If you compare the features, you can conclude that WebinarNinja is indeed cheaper.
Moreover, a 14-day trial is available for every membership option, allowing you to test out each one at zero cost. You can then make an informed decision based on your experience.
Ease of Use
Creating a webinar on Webinar Ninja is fairly easy, which is why a lot of users praise the platform for its user-friendliness and simple interface.
Add to this the many automation features and you don't need to do much to get everything set up, from creating the registration form to the Thank you page.
You hit a bit of a snag when you integrate other applications, however.
When you create a paid webinar, for example, you'll have to first integrate Stripe. This means setting up an account and linking it to WebinarNinja.
Integrations are separate from the webinar creation process. The opposite is something WebinarJam pulled off but the Ninja webinar didn't.
Overall, webinar creation, editing, and navigating to other sections of the platform is straightforward enough. The extensive knowledge base also helps reduce the learning curve.
Customer Support
Poor customer support is something you'd see in many WebinarNinja reviews which, unfortunately, would make the same appearance in this one.
There's no direct line for you to call if you encounter a problem with the platform or have some questions that we're not included in their support documents and resources. I would prefer to get direct answers from someone rather than try to find a solution from a list of articles.
A live chat feature is available, however, although I've yet to use it myself. Let's hope you get lucky and receive a quick response via chat or email when you're faced with a problem.
Alternatives to WebinarNinja
WebinarJam (1) – Best Overall Webinar Platform
Easy to set up with some awesome features at an affordable cost, WebinarJam has been voted the best overall. Its Basic plan already allows you to create unlimited webinars for up to 500 attendees.
Moreover, you can stream directly on YouTube, provide pop-ups during live sessions, polls and surveys, and auto-record every webinar.
WebinarJam is big on support and training. Although there's no free trial available, there's a 30-day risk-free, money-back guarantee.
Pros and Cons of WebinarJam
Pros
Easy to set up and use
Comes with training videos and knowledge base
24/7 live reps are available to answer your call
Fully customizable and comes with landing page templates
Auto recording of a webinar with reply options
Cons
Full configuration of a webinar can be time-consuming because you can't jump between sections quickly
There tends to be a 10-second delay for the attendees to view the webinar during live sessions
WebinarsOnAir (2) – Best Affordable Option
Where affordability is the main consideration, WebinarsOnAir takes the cake. It costs less than $20 per month to create a webinar for 25 viewers and comes with a free trial for 30 days. Even if you upgrade to unlimited participants, you'd still end up paying less compared to other webinar platforms.
Featurewise, WebinarsOnAir has all the tools you need to create an excellent webinar. These include in-built opt-in forms, one-click webinar registration, live Q&A sessions along with live-chats, and tracking features for retargeting purposes.
It's also cloud-based, making it a more robust option.
Pros and Cons of WebinarsOnAir
Pros
Affordable yet packed with useful features
No need for plugins or additional software for users to join
Webinar page can be customized to suit your needs or brand
Comes with a feature to capture leads
Auto-record events and then publishes them to YouTube
Cons
Dependent on Hangouts
May experience some problems or become inaccessible when Google software changes
EasyWebinar (3) – Most User-Friendly Software for Business
EasyWebinar is primarily known as the one webinar platform that managed to combine webinar technology with marketing strategy, but its popularity stems from the fact that it's user-friendly. You can create a webinar in minutes and converting live webinars to an automated one is just as quick.
Recorded webinars look like they're streamed live, so you can still generate leads even when you're asleep. No wonder more than 8,000 agencies use EasyWebinar.
Pros and Cons of EasyWebinar
Pros
High-quality webinars with crystal clear video and audio output
Allows for multiple presenters in one webinar
Can be integrated with WordPress in a click
Allows for screen sharing and live chat
When integrated to YouTube, webinars can be viewed by unlimited viewers
Cons
Instances of slow uploads and errors
The interface is less intuitive
Delays in chat during live webinar sessions
How does Webinar Ninja 5.0 compare with WebinarJam, WebinarsOnAir, and EasyWebinar?
It provides an all-in-one solution that fixes the setup issue of WebinarJam, bypasses the dependency of WebinarsOnAir on Hangouts, and eliminates errors and delays of EasyWebinar.
Although WebinarNinja has its share of pros and cons, its level of automation and email sequence put it high up on the list of people looking to create high-end webinars without the high cost.
Takeaway
WebinarNinja combines affordability and features in one. As it is an all-in-one solution, you can rely on it to provide you with the essential tools to train and educate your attendees. One thing I would like to reiterate is its automation features. With the landing page, registration form, and Thank You templates provided, you don't need to create one from scratch. You don't need to create emails to send to subscribers either. Just a few tweaks and you're good to go.
Frequently Asked Questions
References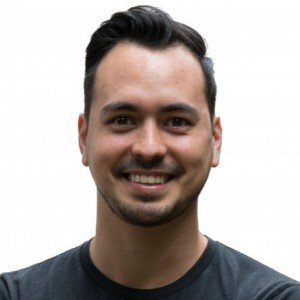 Article by:
Hey I'm Allan, founder of Dotcom Dollar. I started my own successful online business and quit my job in 2015 to travel the world. I started Dotcom Dollar to help aspiring entrepreneurs like you create a successful online business.