We compare WebinarJam vs Demio vs GoToWebinar vs EverWebinar to identify which platform has the most capability to create easy webinars at a price that…
Share this article
Subscribe for updates
With all the webinar platforms to choose from, deciding on the right one for you can be daunting. What if you signed up for a product that lacks the features you're looking for or has low streaming quality?
To help you make an informed choice, we're comparing what is considered the top 4 options by many—WebinarJam vs Demio vs GoToWebinar vs EverWebinar.
Right off the bat, we give Demio our two thumbs up for its features and intuitive user interface, with WebinarJam and GoToWebinar a close second and third. You'll know more later why they're ranked as such.
Product Overview
WebinarJam
WebinarJam is a cloud-based webinar service created by Genesis Digital, a company founded in 2013. It's the same creator of EverWebinar and Karta, which is an all-in-one marketing platform. This platform lets you virtually interact with your customers and clients through web-based training or seminars.
Pros and Cons of WebinarJam
Demio
This is a tool built for companies to effectively scale their marketing efforts without the need to download any application. Without installing any software, Demio lets you create live and automated webinars.
Pros and Cons of Demio
GoToWebinar
GoToWebinar is a webinar platform that has some of the best features you'll need from this type of application and then some. It's well-known for its stability and reliability. You can rely on it not to freeze or crash in the middle of a live session.
Pros and Cons of GoToWebinar
EverWebinar
This can be used as a standalone tool or an add-on to WebinarJam, which will enable the platform to automate webinar sessions. It has similar features as WebinarJam except for hosting a live event.
Pros and Cons of EverWebinar
Side-by-side comparison
Automation
WebinarJam 
On its own, this platform lacks any automation or evergreen features. Once you upgrade to EverWebinar, however, you can then record live sessions using the Replica Replay feature. Your audience can enjoy a playback, complete with all the happenings during an event. 
For example, chats, polls, and other activities that ran during a live session will be replayed as well. This creates an almost realistic environment rather than pure recording that doesn't have interruptions and whatnots.
Demio 
With this software, you can do both live and automated webinars, making it an all-in-one solution. The webinar you create can be partly or fully automated, depending on the level of participation you want to render per session. 
GoToWebinar 
Just like Demio, you can run both automated and live webinar sessions using GoToWebinar. You can conduct online training with a live audience or run a pre-recorded product review. 
EverWebinar 
This is the automated arm of WebinarJam. That is, you host a live webinar on WebinarJam that will be recorded and then uploaded as an automated and on-demand webinar on EverWebinar. You can choose to run an event all by itself or stay in the background to answer chats and queries during an on-going session. 
Where automation is concerned, EverWebinar vs WebinarJam is not exactly a rivalry but supplementary. You need to use both to make the most of the webinar you created on WebinarJam.
Winner? 
Among the four platforms, Demio wins the game of automated webinars. Not only can you have webinars run on autopilot, but the software also allows on-demand times based on when someone registers for the event. 
For instance, if someone signs up at around 6:30, the webinar is set to run half an hour later. This works best when you want every session to reach a global audience in different time zones. 
Marketing 
WebinarJam 
WebinarJam provides you with plenty of tools to pitch products and services professionally. Use the page builder to create professionally designed pages, insert presentations of your products during a live session to raise awareness, or use polls & surveys to get your audience's thoughts or feedback. It also has a tool for creating a landing page and custom Thank You pages. 
Demio
Marketed as a hassle-free platform to effectively market and promote events, Demio is designed to get you better results through focused branding and content creation. Apply your brand and logo on all event materials, including videos and presentation slides. 
You can also customize the registration process, embed forms, and manage and export contacts. Additionally, you can link attendees to a sign-up or offer page where you can make the most of your CTAs. 
GoToWebinar 
Although GoToWebinar is marketed primarily as a tool designed to generate and convert more leads, it lacks any marketing features. 
The registration page looks too plain and is barely customizable. If you want it to convert, you'll need to build your own landing page using your own tools. During a webinar event, you can't show a clickable CTA or button for selling. Your only other option is to share your screen or the URL as a chat message.  
EverWebinar
While not a platform meant to run live webinar sessions, it does help your marketing efforts with pre-recorded evergreen webinars that you can use to increase your revenue (1). The platform simulates a live experience and lets attendees enjoy a webinar within minutes of registering for it. 
This ensures people to register and consume the content right away. EverWebinar also has pre-made landing pages to help you generate leads. 
Winner? 
While it's a close fight between Demio and GoToWebinar, Demio wins this round because the platform is designed primarily to effectively scale up marketing efforts of Saas companies. I especially liked Featured Actions that enables you to link a webinar to a landing or promotional page. 
Webinar Funnel
WebinarJam 
Whenever you want to create a webinar funnel, WebinarJam has the tools that will enable you to create and customize landing pages for this purpose. There are 17 templates to choose from, some of which may look plain and old. 
The level of customization you can do is also limited. You can edit individual components, but you can't rearrange the elements or add your own. If you want to get more control over how your landing page will look like, use a separate tool for building a landing page, which can be integrated with WebinarJam.
Demio
Unlike WebinarJam, you only have 3 landing page styles to choose from in Demio. While each one looks different from the other, they are functionally the same. You can add a logo and change the accent color. 
As for the registration page, you can add a description, video, or bios of one or more presenters. When fully decked out, the registration page will feature an event link, Join Room button, and a CTA to add the event to a participant's calendar. 
GoToWebinar 
GoToWebinar lacks any features that are focused on marketing. You can't even customize the registration page. This means you'll have to use third-party software to build a landing page that converts. 
The good news is app integration is more than possible with the platform. You can integrate it with HubSpot CRM, ClickFunnels, Salesforce Marketing Cloud, and other similar apps. This may be one step added to the whole process and additional cost but it will be worth it if you're set on using GoToWebinar. 
During a webinar event, you can't show a call-to-action (CTA) or clickable button either. If you want to sell or pitch something during an event, your only option is to display your landing page's URL on screen or share the link in the chat box. 
EverWebinar
As an automated webinar platform, EverWebinar offers the most marketing potential without a lot of work. You can create landing pages right on the platform or use third-party apps that you can integrate with it, such as ClickFunnels. 
You can also create a Thank You page and display any products or offers you have while a webinar runs. You'll also get detailed analytics of your webinar, which will guide you on what to do better at your next event. 
Just remember to tell people that they're watching an automated webinar and not a live one. With EverWebinar, you can also run a pre-recorded webinar while you entertain chats in the background. It's up to you how to engage with your audience for better engagement. 
Since it's linked to WebinarJam as the automated tool, think of EverWebinar as the bonus to the platform that only allows you to run live sessions. 
Winner? 
WebinarJam is a clear winner. You have more landing page templates to choose from, and you can also integrate other marketing apps to create high-converting landing pages. 
It doesn't hurt that using the platform is easy and the templates are customizable. 
WebinarJam and EverWebinar also work together if you subscribe to both. This means you have more freedom to market to your audience using WebinarJam than the other webinar platforms. 
Pricing
WebinarJam 
It offers a 30-day money-back guarantee and a 14-day trial for only $1. 
There are 3 different package plans to choose from, which will suit different types of businesses and goals. The Basic plan lets you create unlimited webinars with a 2-hour maximum duration each for 500 attendees. You can also add up to 2 presenters. 
The Professional plan, on the other hand, cranks up the number of attendees to 2,000, the number of presenters to 4, and the length to 3 hours maximum. It also includes the Always-On live room for recurring live sessions and the Panic Button that gives you the capability to move attendees from one room to another in case of technical glitches.
Then, there's the Enterprise plan that is designed for big events. This plan can accommodate up to 5,000 attendees and up to 6 presenters. The maximum duration for each webinar is 4 hours. 
Just like the previous plans, there's no limit to the number of events you can create. This plan includes the Always-On live option, the Panic Button, and The Control Center where you can have help from a colleague or staff member.
Demio
You can choose between paying monthly or annually. If you sign up for the annual packages, you can save up to 30%.
The Starter plan can only accommodate 50 attendees, offers live events, a 3-hour session limit, standard support, and one host. 
The Growth plan, on the other hand, allows 150 attendees per room. This one still includes all standard features with a 5-hour session limit, but the number of hosts remains at one. Nonetheless, you can create automated webinars, customize them, and include email branding. 
The largest room on offer can accommodate up to 500 attendees. This is inclusive of everything from the Growth plan, except for the 8-hour session limit, a priority support that has an average response time of 10 minutes of up to 4 hosts. 
GoToWebinar 
Aside from a 7-day free trial, this provider gives you two payment options—monthly or annually.  If you opt for the annual offers, you can save up to 23% per month. The cost increases if paid monthly.
There are 4 plans to choose from—Lite, Standard, Pro, and Enterprise. 
The first option is for small webinars that cater around a hundred participants. The most popular deal is the Pro plan that allows up to 500 participants and includes all premium functionalities, such as video editor, transcripts, certificates, etc.
In all 4 plans, you have free GoToStage Access and GoToMeeting License.
EverWebinar
For this provider, since it caters automated webinars, all EverWebinar plans have the same inclusions:
24/7 support
Automated webinars
Just-in-time webinars
Advanced simulation tools
Clickable offers
Detailed analytics
Live chat simulator
Pre-made landing page
Polls and surveys, etc. 
The packages only differ on how long you need them. The Installment Plan, for example, lets you break your payments into three. This is ideal for when you don't see yourself creating webinars as frequently as possible. 
There's also the Annual Plan where you can save up to 20% from your one-time payment. The Biennial Plan, on the other hand, gives you two years to take advantage of this webinar platform. 
Winner? 
Each provider offers unique bundles that suit a range of webinar needs. In terms of packages and versatility, however, I give the vote to WebinarJam. Nothing beats an offer of unlimited webinars for less than $50 and attendees of up to 500 participants. It's a great deal for me. 
Moreover, this is the only platform that can accommodate up to 5,000 attendees for a monthly fee that is even lower than what Demio asks for a 500-attendee room. 
Ease of Use
WebinarJam 
Creating a webinar on WebinarJam is quick and easy, especially for the basic setup. Just a few details to type in and you're done. 
If you opt for a full configuration, however, you'll go through several processes to customize every feature of a webinar, which doesn't require a lot of effort. What is time-consuming is moving back and forth between tabs since you'll need to confirm or cancel whatever changes you've made before you can move from one tab to another. 
Demio
Demio gets high praise for its user-friendly and web-based platform. Both you and your audience don't need to download anything when you use the app. 
It's easy to set up and creating a webinar is simple. Creating an event is a 4-step process. Type in the webinar title, set the time, date, and time zone and you're done. 
To make your life even simpler, you can just copy the settings you've already made for your next webinar. The initial setup is quick, but the next one is quicker. 
When you get to the advanced settings, this is where you'll need to add other information, including a webinar description. 
Many swear by how intuitive the platform is and how it has everything you need to create a webinar in one place. 
Demio also offers a system check to see if you're fully and properly prepared for your event. When you run the system check, tests are carried out on your devices, browser, connection speed within your area, and permissions. 
GoToWebinar 
When you double click on the GoToWebinar icon, you'll be directed to the setup section where all event options are presented in one window, along with details on how you want to run an event—whether you'll do it now or schedule one for later. 
The same is true for when you create an event from the website. Just provide the required details and you can schedule a webinar. 
GoToWebinar also allows you to provide international numbers and conference call service in just a few clicks. 
The downside is that you and your attendees will need to download the app to use the webinar platform. 
EverWebinar
Created by the same company that gave us WebinarJam, setting up an automated webinar through EverWebinar is quick and easy. 
You can use an external video file or a previous WebinarJam live session as your video source. If you opt for the former, you're allowed to upload an MP4 or add in a URL of a YouTube video. 
Winner? 
Demio. The webinar platform's interface is not only easy to use but also fun. The fun part earns Demio some brownie points from many of its users. 
Customer Support
WebinarJam 
There's a support help desk available but not a direct hotline that you can use. If you prefer to talk to someone if you hit a snag, this might not be a winner for you. Many user reviews also complained about how slow and canned the support responses are. 
There is, however, a Documentation Wiki, FAQs, and Facebook community that you can tap into for insights and possible solutions. 
Demio
Demio comes with a 24/7 dedicated live chat support for all plans, along with FAQs. Many user reviews showed a satisfactory rate of the team's response time. It can assist even while a webinar is underway. 
GoToWebinar 
Whenever you need help, you can contact GoToWebinar's customer care team via phone or email. There are mixed reviews regarding the response time but many are happy about the customer support they received.
Like other webinar platforms on this list, GoToWebinar also has a knowledge base of resources that you can use to troubleshoot the problem yourself. You may also ask the community for answers or advice. 
EverWebinar
EverWebinar has the same customer support service as WebinarJam as they run on the same platform. There's a helpdesk that you can use but no phone number to call. 
Many say response time is slow, with some going as far as saying that support does not exist. 
Winner? 
Given that Demio can assist even in the middle of a live webinar makes it a clear winner. While GoToWebinar has a responsive customer care team, it's not as prompt in providing technical assistance during a webinar. 
Overall Winner: WebinarJam vs Demio vs GoToWebinar vs  EverWebinar
With Demio winning the battle in automation, marketing, user-friendliness, and customer support, it clearly is the better option among other webinar platforms it's being compared to. 
It doesn't mean that it is the best option for you since your needs might not be focused on automation alone or user-friendliness. It all comes down to personal preferences and goals. 
Conclusion
Use WebinarJam if you want a webinar platform that's affordable with a basic plan that allows up to 500 attendees and an enterprise plan that can accommodate up to 5,000 attendees. 
Use Demio if you want an all-in-one solution to create live and automated webinars. Be ready to pay a premium price for it.
Use GoToWebinar if you want a webinar platform with the most basic of features, without a live chat, Q&A feature, and Clickable Button/CTA, but comes with a mobile app.  
Use EverWebinar if you want to create automated webinars and evergreen funnels instead of active campaigns.
References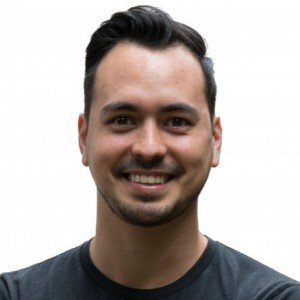 Article by:
Hey I'm Allan, founder of Dotcom Dollar. I started my own successful online business and quit my job in 2015 to travel the world. I started Dotcom Dollar to help aspiring entrepreneurs like you create a successful online business.