In this WebinarJam review, you'll see why it's voted one of the best webinar platforms. Not only is it priced comparatively but it is also packed with…
WebinarJam Review 2021: Ultimate Guide (+Pricing, Features & …
Low-cost and feature-rich, WebinarJam provides a good balance between price and functionalities. It may have some flaws but, where webinar creation is concerned, it offers users the necessary tools. To many, that's all that matters.
User Friendly
WebinarJam is easy to use for the most part. The interface is clean and streamlined. The problem is that when you fully customize your webinar, you can't go back and forth quickly. Read the rest of this Webinar Jam review and you'll see what I mean.
Features
WebinarJam not only provides the basic but also other features that enable you to automate and shorten the entire process, from creating your next webinar to how interested participants register.
Support
Anytime you hit a snag, there's a support team ready to assist you 24/7. There's also an active Facebook community that you can tap into and a host of training and resource materials that you can use.
Value for Money
WebinarJam pricing is affordable but you have to pay a small amount to access the 14-day trial. Also, if you subscribe to the premium plan, prepare to pay a 200-dollar difference from the basic plan.
Share this article
Subscribe for updates
About WebinarJam
When you use webinars (web-based seminars) (1), you deliver results without using up a lot of your resources. So it's not a surprise that 95% of marketers consider them as vital to their strategy, especially for promotional purposes.
Surveys among B2B marketers and leaders also showed that 73% of them consider the online event as an effective way to generate high-quality leads.
Therefore, if you want to create a workshop, lecture, or seminar that will yield results, take it online. There are a lot of platforms that you can use to create one, which is a huge advantage.
Now, among your many options, WebinarJam is voted a low-cost yet feature-rich platform.
What Is WebinarJam
WebinarJam is a webinar hosting platform that offers the most power at the least expensive price.
It was founded in 2013 by Genesis Digital, the company that's also responsible for creating the webinar software EverWebinar and the all-in-one eCommerce and marketing platform Kartra.
The webinar system is what you need to produce live-stream events to increase attendance and sales.
As a total package, Webinar Jam is jam-packed with notable features, including:
Live chats and Q&As run in real-time or during a live session
Automated recordings of live webinars
Flexible scheduling–immediate broadcast, single session, webinar series, always on
Stream from anywhere and on any device
Custom/template page builder
Moreover, you have the option to invite one of your attendees to join you on the "stage." Just turn the spotlight on them.
Who Is WebinarJam suitable for (and Why)?
For Solopreneurs
Webinars provide them with a cost-effective way to leverage their time and content to directly speak to prospects, engage clients, share expertise, and pitch a product or service.
As a powerful hosting platform, solopreneurs can use WebinarJam to deliver useful content and boost their bottom line.
For Enterprise
WebinarJam provides businesses with a digital collaboration tool that costs less than hosting on-site events. Companies can use it to conduct training, presentations, large-scale meetings, and lectures. Because of the platform's accessibility, an enterprise can host an event for customers and stakeholders wherever they may be.
For Salespeople & marketers
As previously mentioned, webinars make for a great promotional tool. According to OptinMonster, 2% to 5% of attendees make a purchase when a webinar ends (2). Another study also revealed that the registrant-to-attendee conversion rate of webinars is from 35% to 45% on average.
So, if you use WebinarJam, you have more opportunities to generate leads. Because the platform is affordable, you also make a handsome profit, something many WebinarJam reviews frequently highlight.
For Bloggers
WebinarJam is one of the effective ways that bloggers can drive traffic to their blog, engage with followers, and expand their reach. Using WebinarJam's automated recording, bloggers can easily repackage a webinar into other forms of content.
Given the features of WebinarJam, other entities are sure to benefit from it.
WebinarJam In-Depth: Features & Effectiveness
Automation
WebinarJam allows you to set up everything in one go and then run by itself. Create your webinar using the Full Configuration option and you are fully in control of the schedule, registration process, notification, integration, and even in setting up the Thank You page.
You also have the option to set auto-subscription for future webinars you might have.
Do you want to send and receive a notification via email? You have 3 options to choose from WebinarJam mail, your own SMTP gateway, and your own autoresponder.
If you wish to record your webinar, Just go to the Replay section and choose the appropriate option. Your attendees will be sent to the Replay Room where they can watch recordings of your live session.
Events Management
What do you want to happen before and after your webinar? Do you want to send pre- or post-webinar notifications? How about a last-minute reminder?
Do you want to send a survey afterward? Create multiple or recurring sessions?
All these, you can set with WebinarJam.
During Live sessions, you also have the option to run polls and quizzes, send file handouts, and play a video clip midway.
Reporting/Analytics
Under the "My analytics" section in your WebinarJam dashboard, you will find a rundown of data on traffic, engagement, monetization, and notifications.
The traffic section will show you how many visitors you had, the sign-up rate with consideration to the number of registrants, and the show-up rate between live and replay attendees.
As for the Live Webinar, you'll get data for the number of live attendees, the percentage who watched the full webinar, the length of time they spent watching your show, and the average time they're in the live room.
The data you collect you can then use to improve your webinar to boost engagement and increase returns.
Third-Party Integrations
You can integrate email autoresponders and third-party tracking systems into your webinar.
You can integrate Kartra, AWeber, MailChimp, or GetResponse. The tracking tokens, on the other hand, can be embedded in Facebook Ad Tracking and Google Analytics. Use the same token to track your sales.
Advanced users can also use API custom integration.
My registrants
WebinarJam provides you with the tool to study your attendees' behavior in the Live room, Replay room, and whether they purchase a product or not for a specific webinar session.
Can you imagine what you can do with the data on hand?
You can run an email campaign to get everyone's thoughts about your webinar and find out what you can do better.
The same is true if they registered and did not attend the live session.
Under the Live room behavior, you can sort registrants into the following:
The last two options are a treasure trove of information that you can analyze. Find out why attendees did not linger until the end of the session.
Was your presentation boring?
Didn't they find it valuable and worth their time?
What would have made them stay longer or right up to the end?
Combined with data from WebinarJam's analytics and you'll be able to formulate a winning strategy for future webinars.
One-Click Registration
If you already have people in your autoresponder mailing list, you can use the One-Click Registration link to allow your attendees to bypass the registration form. With just one link, participants are registered right away.
All you need to do is to get your One Click Link that is available in the Advanced Integration menu of each webinar. Done correctly, recipient information is changed automatically. To get a detailed guide on how to use this feature, click on Read instructions in the same window.
Pricing
How much does WebinarJam cost?
WebinarJam is considered as one of the least expensive webinar hosts with the most features. It offers you automation and flexibility at an annual price that you can afford.
The Basic plan already allows you to make an unlimited number of webinars and invite up to 500 attendees.
If you want to test it out, you'll have to pay $1 to enjoy the 14-day trial, which gives you enough time to play around with the platform.
Webinar Jam pricing may not seem cheap enough without a free trial, but once you test it out, you'll find the small amount you parted with is worth it. Besides, you can cancel anytime, and you're protected by the 30-day risk-free money-back guarantee.
Ease Of Use
WebinarJam has a clean and simple interface. If you have yet to create your first webinar, you will see an almost blank screen with Add Webinar as the most noticeable button.
Make a webinar using the Express configuration, and you only need to fill out a few details.
Did I mention that you can set a language of your choice and the interface will translate your webinar for your users? This will prove valuable if you aim for a global reach.
If you opt to customize every detail of your webinar, however, things will require a bit of work. It's not complicated per se, but navigating from one feature to the next and back will require you to press a lot of buttons.
Before you can go to the Live section under Full Configuration, for example, you'll have to click Confirm or Cancel. If you open all sub-sections under one menu, you'll have to Confirm or Cancel all of them.
This is not exactly a deal-breaker, but it can get time-consuming if you need to click Cancel or Confirm before you can move forward or backward.
The good news is, the learning curve is reduced because of the training provided. Upon sign-up, you'll also get a bonus package that also provides other documentation and useful resources that you can use to easily navigate WebinarJam.
If you wish to create another webinar, you can simply clone one to speed up the entire setup process.
Customer Support
Should you need help with anything, WebinarJam has a Support Team that you can contact on the website. It's available live 24/7. You can also join its Facebook Community to get support and information from other users. Tutorial videos and FAQs are also provided.
Alternatives to WebinarJam
Zoom
A platform used for virtual meetings with great audio and video quality, Zoom boasts of 300 million daily meeting participants, easily surpassing rival webinar platforms, such as Microsoft Teams and Google Meet.
How does it compare to WebinarJam?
Unlike WebinarJam, Zoom doesn't have many features that you can customize when setting up for a webinar. It's pretty direct. This makes it a high-priced tool compared to WebinarJam. Also, this application is created mainly for conferences rather than giving you a deeper scope on the marketing side because of the limited data it can produce.
Pros:
Attendees don't need to download the software to join webinars
It has a chat feature and has multiple participants screen-sharing capability
It has HD quality video and audio
Record meetings or video conferences
They have a 24/7 online chat support
Offers free trials for the services
Cons:
Weak security or privacy protection
Vulnerable to cyber-attacks
Meetings are time capped to 40 minutes per session unless you pay for a different package.
EverWebinar
This software is popular for its automated or evergreen webinars where generating sales could happen 24/7 without your participation. Just upload a pre-recorded session and EverWebinar will automatically create an interactive version of it that will run all on its own.
How does it compare to WebinarJam?
Both are made by the same company. They offer great sources of data to generate leads that you will need when it comes to your business' growth. Both platforms track a lot of activities during your webinars and share a fair number of excellent features. EverWebinar is a bit cheaper compared to WebinarJam, however. After all, it doesn't run on live streaming technology.
Pros:
It's an easy process when setting up automated webinars
It has a vast selection of landing pages
It has options for flexible schedules for your webinars
Great features for driving sales (e.g. buttons for live sales offer, email reminders, etc.)
They advance analytics and data tracking
Has a 30-day money-back guarantee and a 60-day trial for $1
Cons:
Limited support for live streaming to other platforms like YouTube Live
It requires extra cost for email reminders
Webex
Webex Events is Cisco's events and webcasting program that allows you to host virtual events and interactive webinars. You can use it to host a webinar with up to 3,000 participants. Use it with Webex Webcasting and you can send a message to attendees of up to 100,000.
How does it compare to WebinarJam?
Because Cisco creates other solutions, such as cloud calling and video conferencing, Webex Events can be expanded to extend your reach and targeting activities. This can also mean a steeper price than what WebinarJam offers. As of this writing, pricing and plan for Webex are unavailable but it is considered 18% to 24% more expensive than the average webinar tool.
Pros:
It's hassle-free when joining or starting virtual meetings and/ video conferences
It has screen sharing capabilities
Availability on many devices either through the application or web browser
Has an option to record webinar sessions
They have excellent privacy protection and security
It can host meetings or conferences of any length
Cons:
Pricing is not as competitive as that of other platforms
Has call quality issues, especially at low bandwidth
It has minimal integration with other platforms
Has limited troubleshooting features.
ClickMeeting
Not just a browser-based platform popular for training sessions and online courses, ClickMeeting is also good for businesses that want to communicate virtually. Whether you're a solopreneur or run a multinational enterprise, ClickMeeting will provide you the tool you need to create a webinar.
How does it compare to WebinarJam?
In terms of pricing, ClickMeeting offers less expensive deals compared to WebinarJam. They both are user-friendly, however. The big difference between them is that WebinarJam lets you record a live session so participants can watch a replay, but ClickMeeting doesn't even have simulated or interaction replay features.
Pros:
Accessible from multiple platforms and devices
A cost-effective product and offers a free trial
It has a user-friendly interface, and it's easy to set up
Offers in-meeting polls for the audience
Has a wide range of tools/features (e.g. screen sharing, live chats, whiteboard, etc.)
Has live streaming capabilities via Facebook or YouTube
Cons:
Doesn't have a customer support hotline, and has a low response rate via email
Has limited control over the audio within the platform from the host's end
Plan packages could be more dynamic; more flexible, especially with fewer audiences
Has issues with bugs and calls dropping off
Demio
A user-friendly webinar launcher made for marketing campaigns, Demio lets you create both automated and live webinars. Use it to generate qualified leads or to educate customers.
How does it compare to WebinarJam?
Like WebinarJam, it's one of the best in the market. It has great call-to-action features like polls and chats to get immediate responses and to stimulate sales. Although it has fewer numbers of predefined templates compared to WebinarJam, they're decent enough, and setting them up is pretty straightforward.
Pros:
A platform that is easy to set up and navigate
Great features (e.g. branding customization for webinars, polls during an event, private chats, etc.)
It doesn't require webinar attendees to download the app
Automatically downloads recordings for future automated webinars
Offers a free trial and straightforward pricing packages
Has 24/7 customer care support and a highly responsive live chat support
Cons:
It has limited integration options for webinars
It doesn't cater to more than 500 attendees per room
Chats or comments that took place during an event isn't available on replays
It is not capable of streaming to social media
There's no option to lower the video quality to match for instances of participants having a slow internet connection
How to use and get started with WebinarJam
First, sign up for an account and subscribe to any of their plans. Or, take advantage of the 14-day trial for $1 to test out the hosting platform.
Get started…
In your dashboard, click "Access" under your WebinarJam account. This will lead you to a page where you'll find the "Add Webinar" box. Click on this and you'll be given two configuration options–Express Configuration and Full Configuration.
For both configurations, you can choose to create a webinar that will go live right after you create it (Right Now) or to be Scheduled for Later.
Express Configuration
Express Configuration is ideal for a quick session and great for beginners. This is similar to going Live on other platforms. All it takes is roughly a minute to set up and you're good to go.
At its most basic, you're allowed to add 1 presenter to your webinar and to have your session translated to a language of your choice.
Remember to always click "Confirm" after each section is filled out.
Full Configuration
This is where you can fully customize your webinar according to Configuration, Schedule, Registration, Notifications, Integration, Thank You, Live, and Replay.
Configuration – you can put a webinar name which only you can see, add a title for your audience, a short description of the event, and an option of your preferred language. Aside from yourself, you can add another presenter or a moderator who can manage your chats and polls while the presentation is running.
At the bottom, there's an option where you can select the type of Streaming Service you'd go for–WebinarJam Live or link to your YouTube Account.
What's great about this is you have the option to make your webinar private or list this in the On-Demand section that will place your upcoming webinar on public display to get you more audience. This promotion is FREE of charge.
Schedule – Schedule a webinar for a single, multiple, or recurring series of sessions. Set the time and date and your audience will be notified of your upcoming webinars.
Registration – Choose how you want your landing page to appear. WebinarJam provides templates for you to pick from. You can do your own tweaking or opt to Customize your own just by adding your website's URL.
Upon registration, your audience will be asked to provide their name and email address. There's also an option where you can let users select Auto-Subscription for all your future discussions. You can choose between a free registration and a paid one.
Notifications – You can decide how frequently you want to remind your audience about your upcoming webinar via email. On top of this, you can notify attendants once the replay of your presentation is available by simply attaching a link.
Integration – Your CRMs should've already been linked in your My Profile when you signed up for your WebinarJam account. All you have to do is click Edit to the corresponding provider, then select integration rules accordingly. An autoresponder not only saves you time but also helps you track your audience by following-up on them. On this part, you'll also get the option to choose between embedding a 3rd-party tracking system or not.
Thank You – This portion is where you can create a Thank You message/page. It also allows you to pop a question like what topics they're most interested in, which you can utilize for future discussions. At the bottom is where you can place your appreciation or the Thank You page when your soon-to-be viewers finish up the registration process. You can also include a synopsis to give hints on what to expect from your webinar.
Live – There are templates provided here and other features you can use in your webinar's room, including Poll and Quizzes, Product Offers, Video Injections, File Handouts, and Slide Presentation.
Replay – This is where you can choose to record your webinar session or not. The recording can be an exact replica of the entire session, a customized video, or redirected to your website. Options like placing an expiration date of the Replay and questions forwarded to your email are available too.
Click Finish and you're done!
I hope this WebinarJam review has given you a great idea of whether this webinar platform is worth investing in.
Frequently Asked Questions
References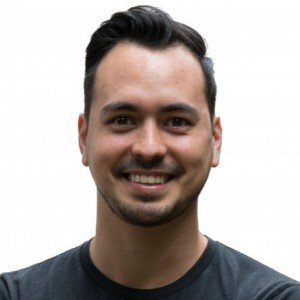 Article by:
Hey I'm Allan, founder of Dotcom Dollar. I started my own successful online business and quit my job in 2015 to travel the world. I started Dotcom Dollar to help aspiring entrepreneurs like you create a successful online business.