Promoting affiliaate links can be overwhelming if you are clueless on what to do. We have compiled the BEST places to promote affiliate links, so you…
Share this article
Subscribe for updates
Chances are, you are here because you already know a thing or two about affiliate marketing. You could be using affiliate links in your blog right now, but you're still looking for more ways to share your links and get some passive income from it. 
Affiliate marketing makes up 15% of all digital media revenues (1) online, and that number is expected to grow by 10% in the coming years. Before you think about the potential income, however, you first need to know how to do it right. 
In this guide, you'll learn just that as we round up 33 of the newest ways to promote affiliate links, so you can enjoy a steady stream of income from your blog even when you're sleeping. 
How to promote affiliate links
What are affiliate links?
Just a little recap: An affiliate link is a customized URL that tracks the traffic from your website to an advertiser's website. So every time a visitor clicks your affiliate links, it is recorded in your affiliate program which, in turn, tracks several metrics related to your website. If a visitor makes a purchase, you'll earn a commission from it. Some affiliate partners may also pay you for leads. 
But the big question is, how exactly can you promote affiliate links?
Website and blog 
1.   Blog posts
Image Credit: Search Engine Journal
Creating a blog is almost like a no-brainer if you want to promote affiliate links that allow you to earn money. People love to read blog posts—or at least 43% of Internet users admit to skimming them (2)—so it's not surprising that more than 70 million blog posts are published on WordPress each month. 
If you don't have a blog yet, it's easy and affordable to set up one from websites like WordPress, Wix, Blogger, and Squarespace. You also need to plan your blog posts wisely to maximize their potential for affiliate marketing. If you put out content that's relevant to your niche, you can talk about topics that you are good at. If you write something new or not commonly found online, you can boost your engagement and readership. 
This will allow you to build your credibility in that niche. Once your readers have that trust in your expertise, they will easily click the affiliate links to products that you recommend to them.  
2.   Blog comments
Image Credit: Jungle Scout
Aside from writing your blog posts, you can also maximize the potential of promoting your affiliate links through blog comments. There are two ways to do this: you can comment on blog posts from other websites that are within your niche and insert your affiliate links on them, or you can answer readers' comments on your blog post together with your affiliate link. 
You have to remember, however, that you can't just comment on other people's blog posts with your affiliate links, as this can be flagged as spam. This could get you in trouble. The right way to blog commenting is to think about giving value first. Only share an affiliate link with a comment when it's beneficial to your readers. 
Some bad comments are very easy to spot, as they are just made for the sake of commenting:
On the other hand, a good blog comment that contains your affiliate link would convey true feelings of interest and value over the blog. It should talk about how the author has influenced you or your lifestyle. The link should only be placed when necessary. 
3.   Guest posts
Image Credit: Forbes
Let's face it; managing a blog is a lot of work. So if you want to use affiliate marketing links but you're not ready to commit to a blog just yet, you can consider guest posting instead. A guest post is essentially a blog post that you write for someone else's blog that's relevant to your niche and target audience. A lot of smaller blogs welcome guest posting because it boosts their content production without them having to do the hard work themselves. It's also an advantage for you because you're guaranteed free exposure among their community. 
Look for credible blogs that cover topics within your niche and target the same audience. Send them an email to see if you can write content for them and even suggest some topics that could be relevant to their users. You should also be honest about inserting some affiliate links on your content so you'll know if your posts will be approved or not. 
4.   Product reviews
Image Credit: CNET
Product reviews are some of the most powerful forms of content these days. In 2017, Spiegel Research reported (3) that almost 95% of consumers read online reviews before buying anything, and there's a 15% higher chance of a buyer purchasing after reading a verified review.
On the flip side, you should see this high consumption of product reviews as an opportunity to not only promote your affiliate links but also to build your credibility by writing honest reviews about the products that you're promoting. This strategy has worked for a lot of people, so it's worth a try. 
To make your product reviews relevant, you need to include information like the pros and cons of a product, a scorecard, instructions on how to buy, set up or use the product, testimonials of other consumers that have tried the product, and some tips on how you can benefit from buying the product.     
5.   Resource or tools page
Image Credit: Search Engine Land
It works almost the same as product reviews, but you have it as a page on your website. A Resources or Tools page is an area where you highlight some of your most recommended tools or products. 
Here, you can talk about your experiences in using your favorite products and why buying them through your affiliate links can benefit your readers. A Resources or Tools page doesn't only allow you to promote affiliate links, but it also helps you build your credibility as a thought leader in your niche. 
6.   Affiliate banners 
Image Credit: Search Engine Journal
Affiliate banners allow you to add variety to your affiliate links. Aside from inserting them into your content, you can incorporate clickable banners in different pages of your website for increased exposure, thus increasing your chances of getting a click. Affiliate banners can be used as a header or footer, a sidebar, within the blog content, or even in your email marketing messages.   
7.   Landing page
Image Credit: Martech Advisor
Affiliate marketing is one of the best ways to generate leads, but you also need to convert them into clients, which is why it's very important to reinforce your leads with information about your affiliate offer. 
Landing pages let you do just that by giving you space where a lead can go directly and focus on what your affiliate offer is without any other links or ads distracting them. Landing pages are especially beneficial if you have an affiliate offer that needs further explanation, and they are also versatile enough because you can link them to your website, ads, emails, and blog.  
Social media
8.   Facebook page
It is no secret—social media is one of the most powerful marketing tools in the world today. Therefore, you can't miss out on the opportunity to promote your affiliate links on it. Aside from creating a website or doing guest posting for other blogs, you also need to establish your brand or business further by creating your own Facebook page. 
At the end of the last quarter of 2019, Facebook already had 2.5 billion monthly active users (4), according to Statista, making it the biggest social network in the world. So if you're trying to promote affiliate links on social media, this is the best place to do it. 
If you want to get recognized a lot faster, you can invest in Facebook ads that direct users to your page so they can see the content you share, including your affiliate links. Once you reach the right people, serve them with consistent updates about your company, your brand, and of course, your affiliate offers.  
9.   Facebook profile
Selling to strangers is difficult because you have to gain their trust first before you can convince them to buy the product that you're endorsing. But when you sell to family and friends, you don't have to try so hard at selling because they already trust you enough to try your affiliate product or service. You just have to share personal posts that talk about your experience with the product and how it can benefit your family and friends too. Your Facebook profile is one of the easiest ways that you can earn affiliate commission as long as you don't overdo things.   
10.   Pinterest
Pinterest is a unique social media platform in the sense that it's purely visual content, and most people love to see images. If you notice, a lot of people love to build their ideas around Pinterest boards and pins where they get to visualize their visions and goals. You can take advantage of this by creating pins and boards around a topic or product, which is your affiliate link. For instance, if you're promoting a fitness company, you can create a Pinterest board around exercise tips, diet recipes, yoga, sports, or workout clothes. Then, you can insert some of your affiliate links in those pins. 
11.   LinkedIn profile
If Facebook is a great platform to promote affiliate links on a more personal level, LinkedIn is a great place to do affiliate marketing to professionals and businesses that belong to your niche. LinkedIn is considered an online resume because it allows you to build your professional reputation to people who are from the same industry and create a network with them. Aside from posts, you can also insert your affiliate link on the intro section of your LinkedIn profile.  
12.   Instagram
With 120 million users (5) in the US alone as of April 2020, Instagram is one of the most popular social media platforms in the world, which makes it an excellent tool for promoting your affiliate links. 
But unlike Facebook, posts on Instagram are not clickable, so you have to direct your followers to the affiliate link that's on your bio. When you reach 10,000 followers, you will be allowed to add affiliate links on your Instagram stories, which increases your chances of getting clicks.  
13.   Twitter
Twitter is still thriving. 500 million tweets are sent every day, and it's a platform where people love to discuss issues or give their two cents in short, easily digestible content. The only limitation to using Twitter is the character count, which doesn't allow you to describe in great detail the affiliate link that you're promoting. To get around this, you can create a landing page where you can direct your leads to get a longer explanation of your affiliate offer.  
Communities
14.   Quora
In 2018 alone, Quora had 300 million monthly active users (6), making it one of the biggest communities online. What makes Quora unique is its platform that allows you to not only answer questions from potential leads based on the niche that you're good at but also understand what problems your target audience could be having so you know how to promote your affiliate links to them. 
You have to remember, however, that affiliate links are not allowed on answers to questions in Quora. But you can add a link that leads to a landing page, website, or blog post where you can explain and promote your affiliate offer. As long as you include links to products that solve your reader's problems, you can easily get a click and earn a commission from your affiliate link.   
15.   Reddit
Reddit is the largest collection of forums online, and the members of this community are so tight-knit that you will easily get banned the moment you post spams of your affiliate link. This online forum is all about valuable information, so it's very important to provide the community with content that will help them in any way. 
Since affiliate links are also prohibited on Reddit, you can use a landing page to get into detail about your affiliate offer or lead users to a blog post that's related to your post on the forum.  
16.   Facebook Groups
Facebook has a lot of useful features for affiliate marketing. If you already used your Facebook profile to promote to family and friends and your Facebook business page to increase your brand exposure, you can try Facebook Groups to build your network further on the social media platform. 
Facebook Groups are communities that are related to a specific niche. Therefore, if you are passionate about something or if you are an expert in a niche, you can join groups related to that and share your insights in group discussions. As you build your reputation in the group, you can begin to include affiliate links in posts that answer the problems of other members of the community. As with other platforms, however, never spam the community with links or you'll get banned right away.  
17.   Niche-related forums 
Here's the thing; promoting affiliate links in niche-related forums or any other community is straight-up spamming. This is why you have to take extra precautions in posting on these forums, or you'll easily destroy your reputation online. However, niche-related forums attract the very people you want to promote your affiliate links to, so you can't miss out on that opportunity. 
The trick here is to redirect your users to a blog post that will contain your affiliate link. Although you don't get the click right away, you can create relevant blog posts that will convince your readers to click your affiliate link and buy the product that you recommend, so you can earn a commission from it.   
18.   LinkedIn Groups
LinkedIn Groups follow the same concept as Facebook Groups but only on a more professional level. Since LinkedIn is more about building networks and relationships with professionals within your industry, joining the right groups on LinkedIn, and being active in them can help boost your credibility as a thought leader in your industry. When you gain the trust of other members in these groups, they'll easily purchase the products from your affiliate links without hesitation.  
Offers 
19.   In-depth product tutorial
You'll find a tutorial for just about anything today. From doing your makeup to improving your home, it's easy to find content that answers the "how-to" about a topic that you're interested in. If you're trying to promote affiliate links, an in-depth product tutorial is a powerful tool because it allows you to talk about the product that you're promoting and give it a road test so you can prove its benefits. 
If done right, a tutorial is one of the easiest ways to build your reputation around your niche, increase your target audience, and convince people to purchase an affiliate product.  
20.   Online courses
There are a lot of advantages to taking online courses. From the relatively lower costs to more flexible schedules, online courses offer an opportunity for people to learn more about a niche or topic that they're interested in, all without giving up their day job and other routines. 
On the marketing side of things, offering an online course gives you the chance to indirectly promote affiliate links without trying too hard to convince your readers to click them. The only catch here is that you need to build your credibility first and be an expert in the field that you're in, so people will easily sign up for your course knowing that they trust you to give them the knowledge and skills they need for the niche that you're an authority in.   
21.   Contests
Who doesn't want to win a prize? People are easily drawn to online contests that allow them to have fun, get creative, and probably win a prize while they're at it. Hosting a contest is a great way to drive traffic to your website, engage your audience, and promote your affiliate link without trying too hard. You can easily do sweepstakes, content submissions, and social sharing contests that generate buzz and allow you to earn a huge commission from affiliate marketing links.
To make sure that you're getting value for your investment, make sure to tie in your affiliate link to the mechanics of your contest. A lot of people who do affiliate marketing through contests tell their subscribers to follow certain brands and share the link with their friends to qualify for the contest. You may also require interested participants to buy a recommended product so they can join. 
22.   E-books
Image Credit: Instapage
According to Statista, at least 26% of American book consumers (7) revealed that they read an e-book in the previous year. An e-book is essentially a longer form of a blog post that allows you to offer an in-depth discussion about a subject so that you can provide more valuable information to your target audience. Of course, you can't forget to include your affiliate link while you're at it. 
Unlike blog posts that can easily be accessed on your website, e-books are considered more valuable because they take time and a lot of effort to complete. This is why most of these are only accessible by the right users. 
One of the easiest ways to lead your target audience to your e-book is to use a landing page where you can give a snippet of the content and let the user complete a form to gain access to the rest of the book. Some businesses even sell their ebooks on Amazon or their websites, but this can only be beneficial if you already established yourself as an authority in your niche.    
23.   Freebies
Who doesn't love a freebie? Freebies offer a great way for you to drive more traffic to your website, get your brand recognized, and promote affiliate links while you're at it. If done right, a freebie can help you hit your targets and benefit your business for a long time. Just make sure that you create freebies that offer real value to your target audience. If done right, your investment will be rewarded with bigger returns.   
24.   Webinars
There is nothing more convincing than educating your audience face to face. But if you're not comfortable with going to live events and speaking engagements, there's always the option to conduct webinars using tools like Twitch Live Streaming, YouTube, or Facebook. These platforms don't only allow you to interact with people who share your passion or industry but also to educate them about the product or service that you're offering. A webinar is also a cost-efficient option to engage a wider audience without spending on travel fees.  
25.   Events 
Image Credit: Social Media Examiner
If you're not ready to conduct a webinar just yet but you still want to use the platform of video calling to target and engage your audience, organize or join online events instead. This cost-effective method is easy to plan because there are a lot of platforms like Facebook where you can start an online event for free. It also allows you to build a more personal relationship with your audience, which would make it a lot easier to promote affiliate links with them. 
Video platforms 
26.   YouTube videos
YouTube has more than two billion users (8) worldwide, making it the second-biggest social media platform in the world. YouTube videos are also entertaining and educational, which is why people watch at least 1 billion hours' worth of videos every day. 
As an affiliate marketer, you should take advantage of this popularity to promote affiliate links within your content. Just make sure to keep your promotion to just 15 seconds and focus on your main topic to provide value to your viewers. 
Video content for YouTube can be anything from tutorials, reviews, and general advice. Although it takes a while to build a solid following on YouTube, establishing yourself as an authority in this platform can offer huge rewards in your affiliate marketing efforts.  
You can also use the description box to add your affiliate links for people to find. 
27.   YouTube comments
Similar to Facebook comments, you can use the comment section on YouTube to engage with your viewers and respond to their questions and feedback about your videos. If you feel that an affiliate link is relevant to the topic, you can include it in your responses, but never promote an affiliate link on the comment section just because you want exposure because it could easily ruin your reputation online.
28.   Vimeo
Aside from sharing video content on YouTube, you can also get more visibility for your video content online through Vimeo, which has more than 240 million users (9) around the world. This online platform doesn't just let you upload your videos, but it also offers several embedded tools that allow you to redirect your users to your website, landing page, or blog. 
Other platforms
29.   Coupon website directories
It's no secret that consumers love discounts, so they will lean towards coupons. Coupon website directories offer the opportunity for you to increase your reach and get more clicks for your affiliate link by simply using a coupon to introduce a consumer to a brand and convincing them to make a purchase. 
30.   Craigslist
With Craigslist being one of the biggest classified ads websites in the world, you have to take advantage of the amount of exposure that your affiliate link can get just by promoting it using this platform. 
There are several affiliate networks experts recommend, but the most popular and effective one is using ClickBank, an online global retailer with an affiliate marketplace. There are several tutorials on how to promote affiliate links on Craigslist using ClickBank (10), so you might want to delve deeper into that. 
31.   Podcast
At least half of all American homes are huge podcast fans and there has been a growing appetite for podcast shows over the last few years. As an affiliate marketer, this means getting the opportunity to be an authority in your niche and easily convincing listeners to buy the product that you're promoting. The best part is, you don't have to be too discreet in mentioning your affiliate offer because listeners already understand that advertising is part of the territory of running a podcast.  
32.   Automated welcome emails
Image Credit: Hubspot
A series of automated welcome emails should be part of your email marketing strategy to not only drive more people to your website but also share relevant and timely content with your readers. To make sure that you're hitting your targets, always build your relationship with your audience on the first few emails before you start inserting affiliate links into your content.  
33.   LinkedIn Slideshare
Put an amazing slideshow presentation to good use. If you created one for a webinar, tutorial, or online event, you can repurpose that content in platforms like Slideshare that allows you to promote affiliate links to millions of viewers.  
Top tricks to keep in mind
Whatever platform you're using to promote your affiliate link, remember one very important rule: never sound too salesy. If you don't want to drive people away from your brand or business, you have to stop focusing on the promotion part and start working on building a personal connection with your audience first. 
Be genuine, never spam, and only include affiliate marketing links that will add value to your reader. When your audience feels that you're giving an offer to something that they can benefit from or solve their problem, it won't be that hard to convince them to buy that product or service. 
It is also important to disclose that you're adding an affiliate link at all times to avoid getting into trouble with the law. Find time to learn about the legalities involved with affiliate marketing (11), so you can create the right strategies without breaking any rules.
Takeaway
At the end of the day, affiliate marketing offers a huge opportunity to not only earn passive income from commissions but also allows you to establish yourself as someone who can be trusted to give the right advice and recommendations within your niche. 
Whether you're a blogger, a small business, or an influencer, earning that trust from your audience is simply one of the greatest accomplishments that you will ever make in your career. So while you can, take advantage of the opportunities that come with being an affiliate marketer. 
References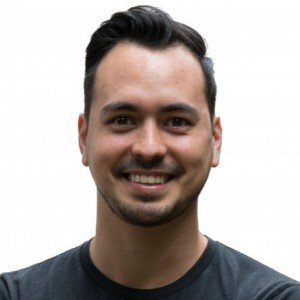 Article by:
Hey I'm Allan, founder of Dotcom Dollar. I started my own successful online business and quit my job in 2015 to travel the world. I started Dotcom Dollar to help aspiring entrepreneurs like you create a successful online business.