In this Udemy vs Udacity review, we'll dig deep into the different aspects of both course providers, how one compares with the other, and…
Share this article
Subscribe for updates
Most of us have started to embrace the freedom of choosing our education program. Decades ago, you only have a few options if you want to study for your desired career path. You can choose to go to college, do homeschooling, or enroll in seminars that provide you with certifications.
While these traditional systems are already proven and tested, the age of the internet has introduced online learning as a new member of the pack. For the past decades, different platforms have begun offering online courses to reach learners all over the world. This resulted in a massive growth in the global online education market that's predicted to hit US$319.167 billion in 2025 (1).
Today, we are going to compare two of the more popular online learning platforms–Udemy and Udacity by reviewing their features and benefits.
Udemy vs. Udacity – How It All Began
Udemy
With realization from a first-hand experience comes the birth of Udemy in 2009.
Eren Bali, Udemy's founder, grew up in a small Turkish village where he witnessed the struggles of learning access. He then realized what could be the result when learning is within reach. Bali worked on a farm as a child and was in love with Mathematics and playing chess.
Years passed and Bali's craving for more learning on his hobbies outgrew what he already knew, so his parents bought him a computer. He realized then that there is a whole, new, different world out there where learning is unlimited.
According to him, you mainly need two things if you want to be successful. First, the tenacity to keep trying and accepting struggles along the way, and second, access.
That's how Udemy was born.
Udacity
While Udacity's goals have similarities to Udemy as another online learning platform, it has a different chapter of how it began.
In 2011, Udacity started as an experiment in online learning. Stanford instructors Sebastian Thrun and Peter Norvig decided to offer their course online named "Introduction to Artificial Intelligence" to anyone for free. Little did they expect that this action would result in over 60,000 students from 190 countries enrolling in their course.
The outcome was inspiring as it showcased the potential to educate on a global scale. Today, Udacity is still pursuing its mission of democratizing education by offering learners around the world the opportunity to hone their expertise in their desired field, and to connect with industry leaders.
Udemy vs. Udacity – Costs
Udemy
Before we begin, let's all be aware that Udemy and Udacity offer free courses but with extreme differences when it comes to quality.
Udemy's free courses tend to upsell to paid courses that don't offer that much value. Due to this, the free courses seem like a gate to the paid courses which, in general, should not feel like one since it defeats the purpose of complete learning through a free platform.
Additionally, there are features that you cannot get through a free course such as direct messaging your course instructor (2) which is important as a medium of communication about the course.
Course prices range from as low as $10 for new users up to $199.99 for the most expensive courses.
While Udemy has gone through inconsistencies with their pricing in the past decade, one thing you should know about is that this platform is very big when it comes to discounts.
You read it right. Before you key in the credit card, be aware that Udemy offers massive discounts where you can even get 90% savings! What's even better is that these discounts can be available every week, the next day, or even in the next hour.
A $150-course can easily turn to only $10 anytime. Therefore, the key is being patient and avoiding impulse buying. Add your Udemy course to your shopping cart or wish list first. Soon, Udemy could send you a notification through email that your course is already on sale, and voila! You can get that credit card ready.
Udacity
In contrast to Udemy's free courses, Udacity's free courses have more value and are more in-depth.
Udacity has around 200 courses that also tend to have a similar scope to the industry-relevant material covered in their Nanodegree Program (3).
What is the Nanodegree Program? I know you'll ask that. It is an exclusive Udacity feature where they partner with industry leaders and experts who know what skills are in demand in the relevant job market.
This means that you can enroll in a certain course offering and you will be routed to view the online courses that include a series of projects and support courses. These courses are designed to focus more on developing your relevant skills and building an appealing portfolio for future prospective employers.
Now, to think that their free courses are somehow similar to the coverage of the Nanodegree Program is amazing. However, there are still features that are not available on free courses such as getting a certificate of completion.
These Nanodegree Programs are currently priced at $399 per month, but you can get a discount by paying several months upfront. Here are some of the examples of Nanodegree Programs and their reduced pricing:
And the Winner of This Category Is…
Udemy has my vote in terms of pricing. It costs less compared to Udacity and is highly recommended for beginners, too.
Udemy vs. Udacity – Time Commitment in Course Completion
Udemy
These two platforms won't be successful on their own without a wide range of courses. Udemy currently hosts more than 130,000 courses on its online learning marketplace.
It has thousands of courses where a wide range of topics is extremely unlimited. These topics include business & entrepreneurship, music, games, technology, programming, arts, etc. You can use the search bar on their homepage to type in the keyword of the course you are finding. There is also a pre-populated category bar that gives you options for a specific selection.
On Udemy, you have all the freedom to choose whether to enroll in shorter courses or not. There are courses that you can finish in just 30 minutes. Most courses have a time range of three to five hours.
Additionally, you can complete the most detailed and complex course offerings in 20 to 30 hours. Just by evaluating the time needed for these courses, it is clear that they aren't really courses that could take weeks or months to complete.
It still depends on your time commitment but the beauty in it is that Udemy courses are much applicable if you are a working student or a parent who juggles taking care of your kids and studying.
Udacity
What makes a fine line on the course differences between Udemy and Udacity is the latter's Nanodegree Programs. It makes a much more specific niche curriculum.
The general categories of Udacity's courses only revolve around programming and development, artificial intelligence, cloud computing, data science, business, and autonomous systems.
If you visit their website, there is no search bar on the homepage to do a quick search of the course you want to find. Instead, they have a full catalog page that you can access by clicking the drop-down menu from the Programs tab on the homepage. It leads you to a wide selection of the courses they offer.
Udacity offers an estimated number of 200 free courses and 35 Nanodegree Programs at the moment. While these numbers are lower compared to Udemy, it is important to understand how the Nanodegree Program makes sense here.
The thing is, the Nanodegree Program consists of a series of around three to four paid courses. Each paid course has its own career services feature that includes a personal career mentor, project reviews from industry experts, technical coach support, and a flexible learning program so you can learn at your own pace.
Given this estimated number of courses per program, you are likely to finish a Nanodegree Program course in three to four months assuming you have about 10 hours per week dedicated to the course material.
Udacity requires a longer time commitment than Udemy because of its Nanodegree Program.
And the Winner of This Category Is…
This one's tough because both platforms offer a wide range of courses, just in a different manner and executions. After considering the overall category, I will have to say that Udemy still wins this one simply because it offers more courses with shorter time commitment than Udacity.
Udemy vs. Udacity – Who Are the Instructors?
Udemy
As a student, you should also take into consideration who your instructors are. The challenge with online learning is that you don't get to personally see and be with your instructor, thus, the trust issue about who is on the other side of the screen behind the courses.
On Udemy, anyone who wants to teach and sell their course online can sign up to become an instructor. It impacts the quality of the courses in a way that concerns consistency. If you are taking two courses in sequence, it will be a challenge for your adjustment if your first instructor has better credentials in the field of your course while your second instructor is not on the same level of expertise.
Let's make it clear. I'm not saying that you can determine instructors in Udemy by extremes of expertise. There are courses from field experts garnering thousands of good reviews while there are also courses that seem hastily created just to make ten bucks or two.
My point is you should brace yourself for a much diverse method of learning from these instructors' approaches.
Interested instructors do not need the approval to get started in Udemy. The only requirement from them, aside from meeting the guidelines of an online course, is an active Paypal or Payoneer account. This calls for your extended vigilance in researching the background of your instructor. Furthermore, you can also read the reviews related to their course before you purchase it.
Udacity
Udacity's instructors are more systemized. This platform partners with Fortune 500 and Global 2000 which are companies who have already made their reputation for demonstrating leadership and expertise in cutting-edge tech fields.
These companies produce established industry professionals as instructors on Udacity. There are Udacity courses created by only one instructor while others may have more trained experts contributing to the course syllabus.
These experts have more than five years of demonstrated field expertise and more than a year of education or teaching experience.
While Udacity is open for hiring instructors to be part of their team, these requirements are still applied to make sure candidates are filtered down to the cream of the crop.
In general, you can really put your trust in them when it comes to receiving excellent courses for online learning.
And the Winner of This Category Is…
Udacity instructors are more trained and proven by leading companies that produce industry leaders and experts. Hence, my vote goes to Udacity this time.
Udemy vs. Udacity – What Awaits You After Course Completion?
Udemy
After all these discussions and comparisons, we all go back to the roots of learning: the future.
Both Udemy and Udacity are not accredited institutions. Therefore, certificates of completion which you can only get by finishing a paid course do not count as formal accreditation that you can include in your curriculum vitae.
Yes, we understand the practicality of today's employers in choosing the best fit for a job position but figuratively, certificates don't define your expertise in a given field. You can still use what you have learned on your own.
Udacity
Udacity doesn't confer traditional degrees as well. What makes it different from Udemy is what the Nanodegree Program can offer.
As I've mentioned, Udacity's Nanodegree Program establishes and connects with industry partners to know the specific job demands in a given field. In return, these industry partners may even hire many of Udacity's graduates. This makes a Nanodegree certification more impressive since it is recognized and is coming directly from the tech industry.
Don't forget that there are also particular tech companies that opt to hire graduates from Udacity's Nanodegree Program more than traditional degree graduates since they are fully aware that the course material is dedicated to fit the needs of their vacant job position.
While there is no guarantee that you will get hired after graduating from a Nanodegree Program, establishing connections with tech industries along the way already puts you at a great advantage.
And the Winner of This Category Is…
Udacity's certification is more credible compared to Udemy's and, generally, if you are looking to get a career in the tech industry, Udacity's Nanodegree certification has a greater impact in the eyes of employers.
Udemy vs. Udacity – Unique Features
Udemy's Mobile App for Android and iOS
One big advantage of Udemy over Udacity is its mobile app that is available on Android and iOS devices. This provides more convenience and ease of use since you can access your courses anytime and anywhere but to a certain degree. This is because there are still features that you cannot access using the mobile app.
To further expand your understanding of these features using different platforms, take a look at the table below.
While Udacity had its own mobile app in the past, it was pulled out from Google Play Store and iTunes in 2019. There is still no news if it will become available again at any time in the near future. Still, we are hoping to get a mobile app version, right?
Udacity's Focus on Scholarship Programs
It is already given and discussed that Udacity's value for money is higher than Udemy. To compensate for this category, Udacity integrates with third-party providers such as Google, AT&T, Lyft, and Accenture to offer scholarships to more than 22,000 learners around the world.
There's even a dedicated landing page for scholarships and the process of application.
Here's one success story from Udacity's scholarship program.
Which Is What for Who?
Before we announce which of the two platforms is better based on our feature review, let's have a short summary of why one of these platforms could undoubtedly be a better fit for you.
Pick Udemy If:
You want a low-cost, budget-friendly platform where you can learn online
Your course of choice has a different niche other than tech-related subjects
You prefer courses with a shorter time commitment
Accessibility is a major criterion for you and you feel more comfortable having a mobile app
Pick Udacity If:
You are more inclined to learning tech-related courses
Your learning curve is faster with one-on-one mentorship
You want more detailed courses that need a longer time commitment and you have time for it
You are planning to avail a scholarship for credentials and to help you with the costs
Final Verdict: Which Is the Overall Winner?
While Udemy and Udacity are both amazing online learning platforms, we wrote this review to come up with a decision to determine which of them is the better option.
After the comparison of each vital feature that an online learning platform should have, I can say that Udemy snatched the trophy in this review.
It has all the basic features that will cater to your needs for online learning. It is budget-friendly with an extremely wide range of courses that you can take without hassle based on your time availability.
There are still features that need improvement and that is also the purpose of this article– to educate you about what is lacking in Udemy and Udacity.
At the end of the day, you have the power to choose between these two platforms. It all comes down to which platform has the course you want to enroll in and which one caters to your availability.
Frequently Asked Questions
References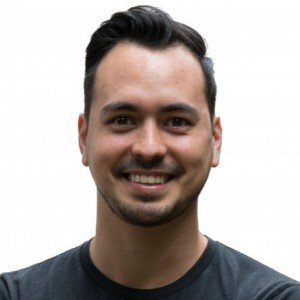 Article by:
Hey I'm Allan, founder of Dotcom Dollar. I started my own successful online business and quit my job in 2015 to travel the world. I started Dotcom Dollar to help aspiring entrepreneurs like you create a successful online business.