Which online platform would be worth your time and money? In this Udemy vs Pluralsight review, we'll see which of the two is a BETTER platform to…
Share this article
Subscribe for updates
With the speed of changes in the work landscape, we will soon find ourselves "outdated" if we do not upskill ourselves with the emerging skills and competencies. However, how do we squeeze-in the chance to do that with all the demands at home and at work? Tough, I know. Online learning platforms, however, offer flexible opportunities for us to learn and update our skills, whether for work or other pursuits. 
In this review, we shall look into two of the top options in online learning: Pluralsight and Udemy. We shall look specifically at the courses, cost, time commitment to complete the course, certification, and dashboard experience. Finally, we will look into the pros and cons of choosing each platform to help you come up with an informed choice between the two.
Udemy vs Pluralsight: Overview
Udemy and Pluralsight are two of the places you could go to if you want to get connected with a number of online learning resources and learn at your own schedule. However, if you do not want to go into a blow-by-blow discussion of the two, I'll give you their key differences right here and now.  
First, Udemy has a higher audience share because of its wider scope of available courses. While Pluralsight tends to focus more on technology-related skills, Udemy a huge variety of courses, from IT and business to music and photography. Further, It is not quite selective in the instructors who will teach the courses compared to Pluralsight. 
Further, they also have different models. In Udemy, you purchase the course. You could start and complete this at your own flexible time. Meanwhile, in Pluralsight, all courses are made available through monthly or annual subscriptions and for personal or business purposes.       
Udemy vs Pluralsight: Courses
Udemy is a global marketplace for online courses in a wide array of subjects. It's so broad that learners from different fields and levels could find materials suitable for their needs and interests. In Udemy, you will find courses in the following areas: 
Development
Business
Finance and Accounting
IT and Software
Office Productivity
Personal Development
Design
Marketing
 Lifestyle
Photography and Video
Health  and Fitness
Music
Teaching and Academics
Course creators and instructors own and manage the courses offered. Lessons typically contain lectures that could include videos, and texts. Instructors could also provide additional resources to further support the learning of students such as practice activities.   
The thing with Udemy, however, is that it is not very selective with the course content. Hence, you may find great courses as well as not-so-good ones. For this reason, there had been a lot of mixed reviews about Udemy. 
The good news is there are ways to manage this challenge. Udemy's course search filters could be a good way to start.  You can see in the image below some of the filters that you could use to locate the courses that would be most suitable to your needs.
You could choose according to topic, level (e.g. beginner, expert), language, price (paid or free), features (e.g. quizzes, coding exercises, practice tests), ratings (e.g. 4.5 stars & up), video duration, and subtitles. 
Another way to check is by using the preview in the course you are interested in. For every course, instructors have a free preview so you get an idea of whether the course and the teaching style would be suitable for you. It could also be helpful to read the available course reviews.
Udemy also has free courses. However, where paid courses allow you access to online video content, certificate of completion, instructor Q&A and instructor direct message, free courses only give you access to the online video contents.
Meanwhile, Pluralsight is much more focused on its course offering. It has content for business and creative professionals. However. its focus is mainly on technological skills courses. There are over 1500 experts offering courses through Pluralsight.
In Pluralsight, you will find courses in the following areas:
Software Development
IT Ops
Data Professional
Architecture and Construction
Manufacturing and Design
Cloud Computing
Machine Learning/ AI
Business Professional
Information and Cyber Security
Creative Professional
You need to be aware, however, that there are some outdated courses in Pluralsight. With the fast-changing technology, some course contents may not be relevant anymore. Hence, do not forget to check when the course was created or updated.
Verdict:
Winner: Tie
Udemy has the edge in terms of the scope of available courses available. The broader selection gives opportunities for individuals from various fields or disciplines to find materials suitable for their needs and interests. Further, Udemy also has free courses you could choose from.
Although Pluralsight focuses only on technology-related topics, it is much more selective with the courses that it offers, which makes it more consistent in terms of course quality. Pluralsight gives you access to learnings from industry experts. Just make sure, however, that you access the latest courses available because Pluralsight has some outdated content.
Udemy vs Pluralsight: Costs
Aside from the course scope, another major difference between Udemy and Pluralsight is the payment models. With Udemy, you purchase the course. In Pluralsight, you purchase a subscription for a month or a year.
Udemy's course prices vary greatly. It has also been observed that the course pricing often changes due to sales or promos. You will see in the images below the sample pricing for some courses for beginners which received the highest ratings.
The image below shows sample pricing for expert-level that received the highest ratings.
As you may have seen, Udemy courses could be quite expensive. However, the trick would be to wait for a few days for Udemy to offer the discounts on your preferred course. Mind you, they do that very often. Flashing 90% discounts are not as rare as you may think,
If you are not satisfied with the course, Udemy offers a 30-day refund which could be through your original payment method or through credits which you could use to purchase other Udemy courses. Take caution, however, that applications for refund need to meet the guidelines (1).
Meanwhile, in Pluralsight, the payment is made through subscriptions. The nature of your subscription would determine the course features you would be able to access. Your subscription would permit you to access over 7000 online courses and rates are as shown below.
Regular personal monthly and annual subscriptions allow you access to the entire course library, along with the following:
Badges
Channels and conferences
Course checks
Course discussions
Exercise files
Guides
Learning paths
Mobile and TV apps
Offline viewing
Skill IQ
Role IG
With a premium subscription, however, you get all the regular features plus certification practice exams, interactive courses, and projects.
In addition to the personal subscription options, Udemy also has packages for professionals at US$579 and Enterprise at US$779 which may offer other features (some only as add-ons) such as analytics and professional services (2).
They do not have free courses, but Pluralsight has a 10-day or 200-hour free trial (whichever of the two will come first). At the end of 200 minutes, you will receive a prompt for subscription renewal. However, if you did not cancel manually after the 10-day free trial period, you will automatically be converted to a paid subscription. Hence, if you do not intend to avail paid subscription after your trial, make sure to cancel before the trial ends.
Pluralsight no longer has the feature where you could disable auto-renew. Hence, a subscription is renewed automatically unless you cancel it. Canceling still permits you to use Pluralsight until your paid subscription expires. 
Verdict:
Winner: Tie
As much as I want to choose one for this category, I have to admit that each has its fair share of advantages and disadvantages in as much as your credit card is concerned.
With Udemy, courses vary greatly and you could end up paying more for one course. The good news is you are not pressured when to finish the course because of the lifetime access. No worries about having to pay anew if you do not finish at a certain time. Second, you could always wait for discounted prices on the course to be offered. And mind you, they come up quite often.
Meanwhile, with Pluralsight, the cost is pretty easy to preview because of the regular subscription rates.
Pluralsight, on the other hand, offers regular subscription rates. You could end up paying less if you can commit to the course and have more time at your disposal. If you lack the time, however, you might need to extend your subscription, which isn't exactly appealing. Also, if you're not mindful of the auto-renewal policy, you might be charged for a new subscription without your knowledge.
Udemy vs Pluralsight: Time Commitment to Complete the Course
If you are an adult learner who is simply trying to squeeze online courses into your full schedule at home and at work, you'd be concerned with the amount of time the courses would require you to commit. Because these are courses only (not specializations or series that you will find other online learning platforms) that are shorter than you expect.
In Udemy, you could filter your search according to video duration from less than one hour to more than 17 hours. Course previews also give you a glimpse of the exercises and articles that would be included in the course, so you could have a good basis for assessing if the course is suitable for the amount of time you are willing to commit.
Further, with Udemy, you set your own timeline. There is no deadline when you should start or complete the course. Enrolling in one course gives you lifetime access to it for as long as Udemy has a license to the course and you have a good account standing.
Pluralsight offers the same flexibility. For as long as you have your subscription, you retain access to the course. Payment is the difference though. While you could be flexible with course completion, your subscription fee is not quite so. Hence, if you extend your time working on the courses, you might also have to extend your subscription.
Further, since Pluralsight instructors are paid based on viewership (unlike Udemy which is paid per course), the videos in Pluralsight have the tendency to stretch longer.
Verdict:
Winner: Udemy
Udemy offers you time flexibility in working with your courses without any pressure of having to pay more. As a busy working individual myself, I would say this flexibility without extra charge is a sure winner.
Udemy vs Pluralsight: Certificates
If you are only after personal learning, you may not be concerned with certifications. However, if you are looking for something to help your credentials, it is going to be important to look into the certifications.
Free courses and paid courses with only practice tests do not have certificates. The rest of the Udemy paid courses, however, will award you a certificate of completion for the course. This certificate could be downloaded in PDF or JPG format through Udemy.com or the mobile site, but not through the mobile app.
You have to take note that Udemy is not an accredited institution. Hence, while you could share your certificate with your employers, they would not be formally accredited.
With Pluralsight, you could have a certificate of completion for the courses that you have completed. Further, these certificates could be generated in PDF format, some of which could be submitted for continuing education units or continuing professional education credits to the CompTIA, PMI, and ISACA among other certification organizations.
Verdict:
Winner: Pluralsight
Pluralsight is more selective with the course instructors. Hence, your certificate could have much more weight in your career than a Udemy certificate. Hence, if you are after CEU or CPE credits, you go to Pluralsight.
Udemy vs Pluralsight: Dashboard Experience
Udemy's platform is very easy to use. You're provided with the basic information you need to decide whether to purchase the course or not. The course view gives you a space for notes and the feature where you could turn-on the video subtitle.
Image Source: Udemy
Pluralsight gives you a professional feel. Because of the subscription model of the platform, the courses do not need to compete very much for attention, making it a bit less distracting from selecting the courses that would be most suitable for you. The platform menu will give you a shortcut to the dashboard, account, analytics, and courses among others.
Image Source: Pluralsight
Verdict:
Winner: Pluralsight
With its predictive search, Plural sight helps you find content based on your learning behaviors and interests. It helps you build your knowledge and skills in a certain direction rather than searching blindly all on your own.
Udemy vs Pluralsight: Pros and Cons
Udemy Pros:
Wider scope of courses. If you are looking for a wider scope of topics, Udemy could be a place to go. It covers more subjects such as business, IT, Personal Development, Health and Fitness, Photography and more. Hence, more learners could find materials to suit their learning needs in this platform as compared to Pluralsight.
Available Preview. Every course in Udemy has a free preview. This allows you to decide whether the course content and instructor's styles are up to your liking or standards before you actually purchase it.
Flexibility. Once you purchase the course in Udemy, it is up to you to decide when to start on it and when to complete it without any pressure of having to extend your subscription.
Udemy Cons:
Technical glitches. Some reviewers report some technical problems in logging in and accessing the courses that they paid for.
Course quality varies. Udemy is not very selective with the courses on the platform. Hence, the quality of the courses varies greatly. Some could be really good. Others may not be so.
Hence, you need to be very careful in choosing the course you will enroll in. Perhaps, you could maximize the filters in your search, the preview in each course. You could also read the reviews for the course before purchasing it.
Pluralsight Pros:
More consistent quality. Pluralsight is much more selective of their instructors, resulting in a more consistently good quality of the courses. These Instructors are considered authorities in teaching the newest technologies and processes.
Focused content. Pluralsight is limited to technology-related skills, unlike Udemy. This limitation renders focus on the offerings of the platform.
Allows access to many resources within the subscription period. For as long as you have an active subscription, Pluralsight allows you to access all courses available. Hence if you have the time, your subscription could open the doors to many learning opportunities.
Pluralsight Cons:
Outdated courses. For a platform that focuses on the latest technology skills and processes, Pluralsight holds some outdated content.


Bills automatically unless you cancel. This may not be considered a con for some. However, other reviewers are caught by surprise to find that they are automatically billed and renewed. To be fair, Pluralsight mentioned this policy on their website. If you do not want your subscription to be renewed, you need to manually cancel before the subscription ends.


Poor customer service ratings. Reviewers have shared some unsatisfying responses to their concerns regarding Pluralsight subscriptions and cancellations (3).
Overall Winner
We award the win to Pluralsight for this review. The table below shows the summary of the comparative reviews for Udemy vs. Pluralsight.
| | | |
| --- | --- | --- |
| Criteria | Udemy | Pluralsight |
| Courses | ✔ | ✔ |
| Cost | ✔ | ✔ |
| Time Commitment to complete the course | ✔ | |
| Certification | | ✔ |
| Dashboard experience | | ✔ |
You enroll in Udemy if you:
Want a broader scope of course offerings
Intend to have a single course purchase at a time with unlimited access
You enroll in Pluralsight if you:
Want a more consistent quality in technology skills-related courses
Have the time and plans to maximize available courses during your subscription period
Want credit units for some certification organizations
Conclusion
In truth, it shouldn't really be difficult for you to choose between the two because of their different scope and models. The topic and number of courses you wish to engage in, your budget, schedule, and purposes could determine which of the two would be the best option for you.
However, if you are looking for stronger student support from technical mentors even as you go through the online course on your own schedule, you might have to look elsewhere. For instance, you may try Udacity (4) that offers stronger one-on-one support with the students.
Frequently Asked Questions
References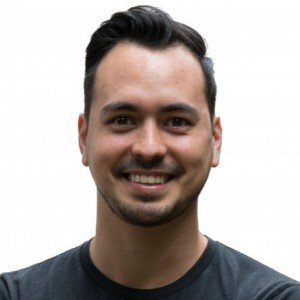 Article by:
Hey I'm Allan, founder of Dotcom Dollar. I started my own successful online business and quit my job in 2015 to travel the world. I started Dotcom Dollar to help aspiring entrepreneurs like you create a successful online business.