In this Teachable Review, we will discuss its features to find out if this is the best online course software for you and how it can…
Teachable Review 2021: Is This The Best Online Course Software?
Based on great features, reliable customer support, and affordable plans, Teachable is a good platform to educate others and profit from it.
User Friendly
Teachable is not only easy to use and navigate but also simple to get started with. This makes the platform a hit with novice instructors and course providers.
Features
There are plenty of tools that you can use to sell a course, including features that will help build your brand and market your product to your target audience.
Support
With comprehensive tutorials and an estimated 24-hour turnaround time, asking for assistance won't be a problem. Most of the things you need to know are found in Teachable's knowledge base as well.
Value for Money
With more features and benefits at affordable pricing plans, you're sure to get more value for whatever you invested in Teachable. If you manage to get more enrollees to your course, you can enjoy higher ROI.
Share this article
Subscribe for updates
About Teachable 
Teachable is one of the more popular online course hosting platforms that we have today. Its pricing and features make it an exceptional software not just for experienced course providers but for starters as well. 
Using this platform, you can create and publish online courses, sell it to your target students, and even enable a BackOffice service where you can automatically pay your affiliates and authors monthly.
What is the Main Purpose of Teachable and Who is it Made For?
Teachable is an online business platform that allows you to create and sell online courses and coaching services. Its unique selling point is a simple and straightforward process that eliminates the complexities of creating an online course. 
Anyone who can provide such products and services can benefit from Teachable. It doesn't matter if you're well-versed with technology or not, creating an online course is made easier on this platform. 
In this Teachable review, we'll look into the tools that make this software a primary choice for many course providers. 
Teachable Best Features
Ease of use saves you time
This platform is known for being user-friendly. You can go through the first to final processes very smoothly without the hassle of being lost in the middle of complicated steps. You might feel anxious during your first time setting up your online course and this is totally normal. You don't need to worry when using Teachable. 
In this Youtube video (1), Jess Catorc, Teachable Head of Partnerships, discusses the four key steps in setting up your business. While there are still instructions to fulfill in each step, familiarizing yourself with the general flow will bring your A-game to a whole new level.
Design your homepage according to your brand
The way your online courses look is vital. Your homepage should reflect the brand and positioning of your business to raise awareness and promote brand recall. You want people and students to know who you are, what you represent, and use this knowledge to trust and buy what you're offering. 
Teachable allows you to customize your homepage using the homepage editor. You can modify the header's background, theme, and enroll button. You can even include your featured courses to show your visitors an overview of your business using the Features Headers Block.
Teachable also acts as a web page editor where you can edit and apply these changes, depending on the brand perception that you want to create. This feature is really a time saver since you won't have to think about designing your homepage using third-party software. 
Create a credible sales page
Whether you are an individual entrepreneur or working with a company, you need a design that looks professional and credible. Check out an example of a page below.
This page contains the course information and sets audience expectations of what to learn from your courses. Just like the homepage, you can customize the sales page through page block templates or custom-made blocks. 
One additional good thing about creating your own sales page is that you can also link it to an external sales page. This allows you to provide your visitors with a direct link to your landing page, promoting your business and increasing engagement in the process. 
Convenient Payment Processing
You can easily set up a payment system to collect your earnings, whether you offer courses for free, subscription-based, one-time purchase, or based on a payment plan. You can bundle different courses or drip courses over time to make more money from them.
Efficient File Handling and Uploading
Most authors are very particular when it comes to the type of files they would like to include in their lectures. If you are one of them, Teachable is a good match for your as it can handle a range of file types–Video (.mp4, .mov, or .avi), Images (png or .jpg), Audio (.mp3), and PDF.
The videos in Teachable supports high-quality playback on different devices. It can cope with different bandwidths and you can adjust the speed as well. 
While there are other file types that is not supported by Teachable, you can still upload them into your lecture. These unsupported file types will appear on your lectures as downloadable files. Just make sure to inform your students what applications are needed to open the files.
Additionally, if you really wish to include a file type that is not supported, you can take advantage of Teachable's code block and embed code snippet features. This allows you to implement HTML code in your lecture, making it permissible to embed live video streams or webinars, for instance, directly into your presentation.
When it comes to the process of uploading online courses, Teachable has a drag-and-drop interface that makes everything a lot easier. As a cloud-based learning management software (LMS), it links up perfectly with Google Drive and Dropbox where a bulk upload facility helps you save a lot of time.
Write Your Own Blog
We all know how helpful publishing a blog can be in the success of a business. 77% of internet users all over the world read blogs (2) and it creates bridges and connections to prospects and can comprehensively include information on how to avail a product or service.
One stand out feature that Teachable offers are the ability to publish your blog within the school site. If you are already using other platforms to write and publish your blog, it is totally fine and this feature might be just "good-to-know" information to you.
However, in instances where you are really starting from scratch, which means you have not thought about the power of blogging yet, this feature is a hero. In Teachable, you won't need to go somewhere else to start publishing your blogs that tie tightly to your courses.
The Best Third-Party Integrations
Teachable is an excellent platform already. What makes it exceptional is the number of third-party integrations that adds flexibility and versatility to the entire process of creating and selling online courses.
Email marketing tools
Email marketing is another way to reach a wider range of prospects and turn them into clients. Teachable understands this need to build an email list and partnered with Mailchimp.
This email marketing tool allows you to set up and manage large email lists. Teachable on its own already has an email client that you can use to send one-time emails to all your students or just a targeted group, but you might want to consider integrating Mailchimp as well.
Doing so comes with a couple of benefits:
Set up automatic emails so you can cut down time sending out emails to a long list of recipients. Mailchimp's automated feature sends an email every time it is triggered by a subscriber's activity or a certain date like a birthday.
Auto-add to your mailing list every student who registers for your Teachable course. However, if a student opts out of your marketing email during the registration process, they will not be added to your Mailchimp list.
The same benefits apply when you integrate Sumo or ConvertKit with Teachable.
Analytics
Success in selling your online courses is not a one-page story. Creating your course and publishing it in Teachable is just one chapter.
The progression of your business also depends on how well you will be able to keep track of your online courses once they have gone live. Your monitoring should include the number of students who have enrolled and the level of engagement that they are showing.
Google Analytics
You can integrate Google Analytics to monitor the number of students and data on using tracking codes. Once you have Google Analytics set up in your Teachable school, you can readily see where traffic to your courses are coming from and which content appeals to your target market.
Moreover, you can assess which areas of your school you can improve and focus your marketing efforts to maximize your conversions.
Facebook Pixels
Aside from Google Analytics, you can also use Facebook Pixels to evaluate the performance of your website by collecting data and visitor engagement.
Facebook Pixels are these snippets of code placed as a single pixel on a page. This allows you to gather data to increase your conversion rate. In order to set up Facebook Pixels in Teachable, it will automatically add a pixel to your pages such as sales page and checkout pages.
It will then start monitoring page view events and purchase events.
Before you integrate this feature, you must have an existing Facebook Pixel (3), a Facebook ad account, and a paid plan on Teachable.
Customer Support
In Teachable, in-depth tutorials and support pages are considerably helpful for most of the questions that you have. The support pages do not only contain detailed instructions and images to guide you, but videos, hyperlinks, and related articles as well.
The support page works as a reference you can avail anytime, like an encyclopedia you can always get from the bookshelf. If none of the support pages works or you find it hard to understand certain points, you can always reach their team through email since this is their primary mode of contact.
It is advisable to include all the links to the support pages that you have already read just to avoid repetitive responses since, most of the time, their team will just send you a link to their tutorial.
The sole reason they opt for a first-contact resolution by sending you tutorial links is really that the support pages already contain 95% of what you need to know in the Teachable processes. If you are lucky, their estimated turnaround time for their response is within 24 hours.
You can expect professional and knowledgeable people responding to your inquiries.
Private Teachable Instructor Community
Another source of support in Teachable is the Private Community. You'll have access to it once you sign up to one of the paid plans.
Similar to a support group, it includes other users who signed up for a paid plan. It is a group within the Teachable platform where you can post questions and answer other people's posts as well. It is a great way to seek motivation from people who could have already surpassed some of the conflicts you are going through.
Additionally, it is a medium where you can build connections that could lead to potential business and promotional partnerships.
To access the Private Teachable Community, log in to your account and click the three dots next to your profile name located in the lower-left corner. Once the options show up, click on Community as shown below:
The Catch-22 of Teachable Support
Most negative reviews that Teachable is getting is regarding the support when it comes to integration issues.
The platform itself does not condemn this issue. In fact, it is stated in the support pages for integration that modifications of different third-party software are already out of their scope for support. This is the actual disclaimer message that you will see if you will visit their Integration support pages:
While it is understandable that these integrations are called third-party for a reason, it would be a lot better if Teachable can also upskill their customer service and email representatives with at least the basic troubleshooting steps for each third-party software.
It will bring a lot more convenience to users who are having trouble setting up and checking the functionality of their integrations. Since Teachable has already taken these courageous steps to further optimize their features, why not ensure that they can also provide help with the same way they can on their own features?
In any case, you can still contact the customer service of the third-party software you have integrated with Teachable. This does not stop us from hoping that Teachable will soon deliver complete and comprehensive integration support, however.
Teachable Pricing and Plans in 2020
Monthly
Annual
Teachable offers three paid subscription plans–the Basic Plan, the Professional Plan, and the Business Plan.
You can pay your subscription fee monthly or yearly but choosing the yearly plan will actually save you money as you will get a 20% discount. It is important to know at the beginning what your needs are at the moment and your needs in the next months. This way, it will be easier for you to determine which plan suits your budget.
Additionally, all Teachable plans have processing fees, depending on the payment processor and a transaction fee for the Basic Plan. There is also a chargeback fee applied to all plans at $15 and the optional BackOffice Service that will automatically pay your authors and affiliates monthly if you sign up for it.
Here is a summary of those fees that you need to expect aside from the subscription fee.
| | | | |
| --- | --- | --- | --- |
| | Basic | Pro | Business |
| Transaction fee | 5% | 0% | 0% |
| U.S. sales | 2.9% + 30c | 2.9% + 30c | 2.9% + 30c |
| International credit and debit card sles | 3.9% + 30c | 3.9% + 30c | 3.9% + 30c |
| International Paypal sales | 4.4% + 30c | 4.4% + 30c | 4.4% + 30c |
| Chargeback fee | $15 | $15 | $15 |
| Backoffice fee (optional) | 2% | 2% | 2% |
Now that you are already aware of what features and benefits you can get from Teachable, as well as the range of pricing, we will now dig deeper to the specific details of each plan and their differences.
The Basic Plan
As the simplest and the cheapest Teachable paid plan, the Basic Plan already has a lot to boast about. The Basic Plan caters to an unlimited number of students and the key Teachable features.
One of these features is the use of a custom domain in which you can host courses on your own domain instead of using the generic ".teachable" domain.
Additionally, you can take advantage of the built-in email marketing tool, use of discount coupons and certificates for your students, and run an affiliate program.
With the Basic Plan, you are also eligible for up to two admin-level users. This means that if you have a business partner, they can just easily log in to the Teachable dashboard and help you fulfill duties in your school.
The Limits of Basic Plan
The Basic Plan is the only plan that has a transaction fee every time a student purchases your course. Remember that you will incur 5% of your course's price as a transaction fee with this plan.
This is one thing you might want to consider, depending on your sales because a few might not know but the price they are paying under the Basic Plan might already be more expensive than enrolling for a Professional Plan.
Also, the waiting time for you to receive your money, which happens through a Paypal deposit once a month, could have a 30-day delay. This is something to mull over if you wish to sign up for the Basic Plan.
In terms of getting support, you won't have any access to the live chat support channel with the Basic Plan. This support feature is only available for the Professional and Business Plan. In addition, inquiries from the Basic Plan users also get the least priority when it comes to customer support compared to the higher-tier plans.
The Professional Plan
This is Teachable's most popular plan. First, it doesn't have any transaction fee and you will also have access to other exclusive features in this plan. This is on top of all the features and benefits from the Basic Plan that you will enjoy with this package.
The Professional Plan offers a live chat support channel. This means that you can get real-time solutions to your problems in Teachable. Of course, this will save you time as you won't have to wait in a queue for your questions to be answered.
You will also have access to course completion certificates, course compliance for your students, and the option to view advanced analytics and reporting. Another feature of this plan is the ability to run an unbranded website that doesn't have Teachable's text or logo in it. This is a great opportunity to showcase and promote your brand, raising your business' credibility and conversions.
The Pro Plan is a complete plan and doesn't seem to have any negative features currently. What's even better is that the Pro Plan is the only Teachable plan that has a 14-day free trial.
So, if you plan to take this platform for a test run, you should go Pro. Just remember to make a decision to pay the full subscription before your two weeks are up to continue enjoying what Teachable offers.
Free Trial
While Teachable does not have a free plan, you can still sign up for a 14-day free trial of the Professional Plan and take advantage of all its unique features.
The free trial does not require a credit card for registration. During the 14-day period and if you feel like you are already prepared to take the live site to begin enrolling students, you can upgrade to any paid plan any time.
The Limits of Free Trial
Even when you have all the access to the benefits of the Professional Plan, remember that this is a free trial intended for you to check and see the key features. You can create your school but you can't publish and begin selling unless you upgrade to a paid plan.
If you choose to upgrade before the free trial is over, you will get charged right away and you'll get access to all the features of your chosen plan.
If you decide to cancel your school or do not upgrade after the trial period, your school will become inactive and will be on hold for 90 days. This will also block any access from you to edit your school.
If you don't upgrade after the 90-day time frame, your school will be permanently deleted.
The Business Plan
As the highest tier of all the subscription plans, this is the top-of-the-line plan designed for running a larger school with numerous courses.
Some features exclusive to this plan are the advanced developer customization, assigning custom user roles, importing students in bulk, and group coaching calls.
If you are running a big business or company, then this plan is definitely the perfect choice!
Alternatives to Teachable
When it comes to creating and selling courses online, Kajabi is one of the best all-in-one tools. It has more features than Teachable, which is why it's more expensive. The Basic plan alone will set you back $149 per month that is billed annually. For that price, it doesn't have Teachable's EU VAT support and comprehensive reporting tool.
Pros
All-in-one solution for marketing and building a course
Comes mobile apps
Offers blog and website functionality
Has customization options and various themes
Cons
More expensive than most online course platforms
Does not support native certificate creation
This is a powerful online education platform with plenty of impressive features but lacks Teachable's live chat feature. It does have a free version to get users started in their journey to providing online courses.
Pros
Supports unique course content and quizzes
No transactions fees on any plan
Payout is quick and easy
Cons
Payment gateway options are limited
Checkout process needs improvement
Limited analytics tools
This highly popular open online course provider is great for people who are just starting out in this line of business. You can tap into the massive number of students who are already aware of the platform and profit from them.
From a marketing perspective, however, it drives little attention to your brand and digital presence. This is because you'll be operating under Udemy's brand. Teachable allows you to build your brand and create an unbranded website. Moreover, there's a limit on how much you can charge per course.
Pros
Easy to use for students and content creators alike
Supports certificates and premium courses
Free software
Cons
No personal branding features
Profit is split 50/50 between you and Udemy
Final Words
We are giving Teachable an overall 4.6/5 rating.
This is because it has set the bar for other online course hosting software out there with its ease of use and incredible integrations.
At a point where marketing companies have different needs, Teachable is commendable for staying on top of the game and balancing the pros and cons. This allows it to offer course providers and students a variety of options.
In comparison, Kajabi has more design options than Teachable, but it is an absolute pain in the wallet because of its expensive fees. Teachable has better landing pages than Thinkific but has fewer flexible design options than Kajabi.
My point is, there are still aspects that Teachable can improve but it compensates on other features that its competitors do not have.
Frequently Asked Questions
Reference List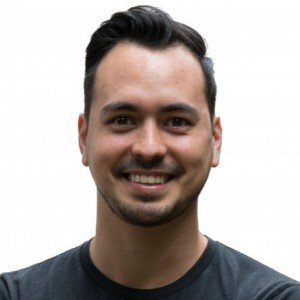 Article by:
Hey I'm Allan, founder of Dotcom Dollar. I started my own successful online business and quit my job in 2015 to travel the world. I started Dotcom Dollar to help aspiring entrepreneurs like you create a successful online business.