In this Teachable pricing review, we'll look into the various plans and features and help you decide the best one for you so you can…
Share this article
Subscribe for updates
Teachable is your one-stop solution in designing amazing online courses and earning from them. You can also accept payments from the Teachable dashboard so you don't need to use third-party software.
Teachable offers three paid subscription plans–Basic Plan, Professional Plan, and Business Plan and a free trial when you sign up for the Professional Plan (1). You have an option to either pay your plan monthly or yearly. All Teachable pricing plans are "money-worthy" but choosing the yearly plan will save you money as you'll get a 20% discount.
You might find it hard to choose which plan is the best fit for you, and that's normal! With all the factors you must consider, a final decision can take time to make. This is why we created this review to help you decide what features you need at what price.
In addition, Teachable charges transaction and processing fees, depending on your plan. Complicated isn't, it? Don't worry! A few minutes of reading this article will save you time in making an informed decision.
Teachable pricing plans
Monthly
Annually
As you can see, if you subscribe to a yearly plan at your first subscription, you'll save quite a bit of money. You can also try any Teachable subscription plan for a month first. Once you're confident that it's the best platform for you, you can upgrade to an annual plan and start saving money.
If you want to test the platform first before you fully commit, sign up for a Professional Plan to access the 14-day free trial.
To help you make the best decision in choosing your plan, I have also included the table below that shows the transaction fees.
| | | | | |
| --- | --- | --- | --- | --- |
| | Free | Basic | Pro | Business |
| Free Courses | 0% | 0% | 0% | 0% |
| Paid Courses | $1+10% | 5% | 0% | 0% |
Professional and Business Plans don't have an extra percentage for transaction fees of paid courses. Free Plan requires you to pay $1 plus 10% of the course price. With Basic Plan, on the other hand, you'll pay 5% of the course price.
Below is a further breakdown of extra fees including payment processing fee you should take note of, too.
| | | | | |
| --- | --- | --- | --- | --- |
| | Free | Basic | Pro | Business |
| U.S. sales | 2.9% + 30c | 2.9% + 30c | 2.9% + 30c | 2.9% + 30c |
| International credit and debit card sles | 3.9% + 30c | 3.9% + 30c | 3.9% + 30c | 3.9% + 30c |
| International Paypal sales | 4.4% + 30c | 4.4% + 30c | 4.4% + 30c | 4.4% + 30c |
| Chargeback fee | $15 | $15 | $15 | $15 |
| Backoffice fee (optional) | 2% | 2% | 2% | 2% |
All Teachable plans have processing fees. For all U.S. transactions, there is a standard fee of 2.9% + 30 cents. There is an extra $1 for international credit and debit card sales. Additionally, you will incur $1.5 if the payment processor used for the international sale is Paypal.
Chargeback fee of $15 is applicable to any payment processor.
One unique feature Teachable has is the BackOffice service. You'll have your own digital training company that pays your authors and affiliates automatically each and every month. BackOffice isn't free, however. You'll have to pay an extra $2 fee on all transactions.
Features, Benefits, and Limitations of Each Plan
Now that you already have an overview of how Teachable pricing works, let's dig deeper by knowing the features of each plan. In choosing a plan, it's important to know what your current needs are.
Think about what features you will use at the moment and what to anticipate in the next 30 days. Start off with a plan that will meet your current needs since it's easy to downgrade or upgrade your Teachable plan later on.
Teachable Free Plan
Pros: Unlimited Courses, Videos, and Hosting
Out for a test drive? The Teachable Free Plan could be the most suitable plan for you. This plan allows you to create unlimited courses with unlimited videos.
You can also enjoy the benefits of unlimited hosting, too. For a plan with no monthly or yearly subscription, that sounds about a great start for a trial.
There are no transaction fees for free courses. The optional Teachable BackOffice program is also available on the Free Plan, even on the free trial. This plan also offers features such as student management and integrated payment processing which are very helpful in saving your time. Students can also leave comments on your lessons, videos, and basic quizzes.
Cons: Limited Number of Students
The biggest limitation is that you can only have 10 students.
So, if you're someone who has a current need of creating an online course for more than 10 students, this isn't the plan for you. Also, you'll incur a transaction fee of $1 plus 10% of your paid course's price.
Teachable Basic Plan
Pros: Unlimited Number of Students and More!
Furthermore, the Basic Plan also offers access to features such as graded quizzes and the use of a custom domain. This means that instead of using a ".teachable" domain, you can host your courses on your domain.
The benefits of having your own domain are the increase of your course awareness in the digital marketplace, growth in your online business, and the build up of your brand's credibility.
The Basic Plan also gives you access to coupon codes to offer your prospective customers. As a way to execute this benefit, you can also avail third-party integrations that can help you in integrating your email marketing solution. Achieving customer retention will be a lot easier as you can email people who enroll in your courses through this.
If you have a business partner or assistant, this plan could also be a perfect fit for you as it offers up to two admin-level users. This means that they can also log in to the Teachable dashboard and help you manage the platform.
This plan allows an unlimited number of students you can have. Everything in the Free Plan is also available with the Basic Plan. BackOffice service, which pays out authors and affiliates for you, is still an option for 2% fee. This is the same fee for all Teachable plans.
Cons: High Transaction Fee
One thing you might want to consider in choosing the Basic Plan other than the next two subscriptions is the cost of the transaction fee. Keep in mind that you'll incur 5% transaction fee on purchases of your courses with this plan.
Considering the standard processing fees you'll be paying which is 2.9% plus 30 cents on U.S. sales and more for international sales, the 5% transaction fee is still pretty high.
Teachable Professional Plan
Pros: No Transaction Fee, Affiliate Marketing Program, Five Admin-level Users and More!
A benefit that sets the Professional Plan apart from the Basic Plan: there is no transaction fee. Say goodbye to worrying about the price on your course purchases being deducted due to transaction fee.
You'll get all the features in the Basic Plan and the option to avail the BackOffice service on the same price plus other benefits that this plan comes with.
In addition to email support from the Basic Plan, you'll also have access to live chat support. You'll also get a built-in integrated affiliate marketing program that you can access right on your dashboard. Now, this is the time to really consider the BackOffice service as this feature will pay your affiliates automatically for the extra 2% fee.
Student interaction is also more exciting as this plan offers course completion certificates and course compliance for your learners. There is also an option to view advanced reporting on your students, courses, and videos.
You'll also gain access to run an unbranded website that doesn't have Teachable text or logo on it. This means that raising your brand's credibility is more attainable compared to the features of the Basic Plan.
Finally, you're capable of assigning five admin-level users. So, if you have two or more assistants or business partners, then this plan is definitely a wise choice.
Cons: Prerequisites of Affiliate Marketing Program
Of course, the Pro Plan still charges you with processing fees. If you want to choose this plan because of the affiliate marketing program, keep in mind that you should complete your course first and have a means of getting traffic to equal sales.
Teachable Business Plan
Pros: It Has Everything!
The Business Plan is the top-of-the-line Teachable plan. Everything that the Pro Plan has is also offered by the Business Plan. There is no transaction fee when it comes to your paid courses, too. With the Business Plan, you'll have access to the Teachable Power Editor that you can use to create advanced custom designs.
As what its name suggests, the Business Plan allows you to assign up to 20 admin-user levels. This is absolutely your go-to plan if you're handling a business with multiple personnel.
Cons: Subscription Fee Might Be Too Hard to Handle Alone
The Business Plan has all the features that Teachable can offer thus there are no limitations to this plan. However, if you're someone who is starting a plan to get more than five admin-user levels and the access to the Teachable Power Editor, this plan could not be very budget-friendly.
Final Verdict
Teachable deserves a 4.8/5 rating.
It offers a wide range of plans where aspiring users can choose from depending on their current needs and budget. It's also in the same pricing range of its Pro Plan as other cloud-based LMS platforms such as Thinkific, LearnWorlds, and Kajabi.
While a free trial is only available for the Professional Plan for 14 days, you can always try the Free Plan to test the waters and see what other features you need.
Conclusion
Overall, Teachable is a really great cloud-based LMS if you're looking for a tool to create and sell your online courses. Though thinking about the plan you'll sign up for could be hard, you'll find more comfort once you consider your current needs and after checking the price and features that each plan has to offer.
Frequently Asked Questions
References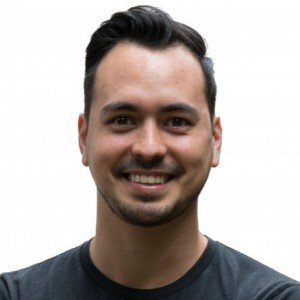 Article by:
Hey I'm Allan, founder of Dotcom Dollar. I started my own successful online business and quit my job in 2015 to travel the world. I started Dotcom Dollar to help aspiring entrepreneurs like you create a successful online business.