Check out this Sqribble review to determine if this the best eBook software that you can use today. the most EXCITING part is …
Sqribble Review 2021: Is It the Best eBook Software?
Sqribble is almost perfect for its simple yet attractive designs. This is practically helpful to neophytes who do not know how to use complicated programs to make an ebook. Sqribble ebook creator also has a commercial license and an agency website included for free!
User Friendly
Sqribble is very easy to use, even for someone who's not techy. All you need is a bit of familiarity with the program and you're good to go.
Features
The templates that you could use on Sqribble are good enough for your ebook, but it can even be pleasing to the eye of the readers with the help of a 3D cover and flipbooks.
Value for Money
The regular Sqribble price is $197, but there is a promotion ongoing wherein you can have an account for just $67. You may think it is pricey but more affordable than if you are to hire freelancers to create an ebook for you.
Quality
There is no denying that, when it comes to the quality of the ebook creator tool, Sqribble is one of the best that you could find. Starting from the designs it offers and the Sqribble ebook software itself, up to the customer services to provide you with the help you need, it is totally worth the investment.
Share this article
Subscribe for updates
Sqribble Review
It is essential for us to know what is Sqribble before we purchase it.
It is a web-based application that you can easily access on a web browser to create an ebook in just a few seconds. You can choose from different templates inside the Sqribble ebook software to make your ebook look professionally made.
Adeel Chowdhry developed Sqribble. He's a well-known online entrepreneur who previously created Pixel Studio FX and other high-quality creative solutions. Along with him is business strategist and PR expert Ali Chowdhry.
It is one of the many ebook creators that are totally bug-free. This makes creating ebooks not only easy and smooth but also free of glitches that other ebook makers such as Designrr tend to have.
Sqribble For All?
Anyone can use Sqribble, whether for personal or professional use. The knowledge base and demo it offers will guide you to create your first ebook on this web-based platform.
Some people can use Sqribble ebook software to do freelance jobs as a source of income. Content creators, bloggers, and entrepreneurs will find this tool useful in their digital marketing efforts.
Sqribble has a client control area wherein you can have direct instructions from the client. You won't need to rely on third-party applications to receive what the client wants or know the client's feedback, so it will also save you some time when checking feedback or progress on your Sqribble ebook.
As a cloud-based tool, there is no need for you to install additional software. You can use it whenever and wherever you can go online.
If you are familiar with the traditional way of making an ebook, it will take days, weeks, and even months, before completing one. This tool will not only shorten the amount of time spent creating ebooks but also save you from the hassle.
Quality
You can choose from 50 awesome templates built inside the Sqribble. You can change the colors and design through drag and drop, depending on what you think is more pleasing to the eye.
In making Sqribble ebooks, you are the one who will decide on where you will procure your content. You have the option to extract content from a URL, copy and paste from the source, start from nothing, upload a word file, or extract from the article collection of Sqribble.
Take From a URL
This will save you a lot of time since you can extract content from a website. Just input the URL and the ebook creator will remove the HTML code and leave the text on the page. If the URL source is not yours, remember to acknowledge the content's author because it is the law!
Copy/Paste From The Source
Sqribble also has an option for you to copy content from any place you want, then pasting it into the book. This will allow Sqribble ebook software to outline your content efficiently.
From Scratch
You can also try the conventional way of starting the Sqribble ebook from scratch. You will write your content in a Word document setup and build it in the way you see fit.
Upload from an MS Word File
If you are still more comfortable doing your content on Microsoft Word, you may do so, then put it into the Sqribble. Just like when taking from a URL, the tool will remove the code or strange formatting, if any.
Extracting From Sqribble's Article Collection Of
This is one of the best parts, and what I like the most. You can start your content from the massive list of personal label articles of Sqribble on which you can use freely. This time, you can use this without acknowledging the authors or affiliating them to a source! You can use the resource as many times as you want as long as it is in the Sqribble ebook software.
Whichever method you use, you can customize the content such as resizing and editing the text and adding your own media. This can be done on the editing screen, so be sure to check this out.
Pricing
Some people may say that the price of Sqribble is on the expensive side. Yes, this might be the case, but are you going to choose the price over the purchase quality? If you were to think of it, the higher your ebook's quality, the higher you will be able to sell it.
You already know that you can get Sqribble today with just $67, former 197$, but did you know that it should have been $1,691? Yes, that's how pricey it should have been, but they are generous enough to have a promo to save as much as 96%.
This is why you should get yours while yours now! Be sure to check out also for some promo codes.
Features
3D cover creator
One of the most irresistible features of Sqribble is its 3D cover creator, wherein you can get it through an upsell. This will give your ebook a more realistic view and attract more readers.
Sqribble Flipbook Creator
If you have a 3D cover, you should not miss the flipbook element either. This will give your ebook a livelier interaction with your readers. They will be able to enjoy the thrill of reading as much as holding a real book.
Sqribble's 30-Day Money-Back Guarantee
This is one of the reasons why I like Sqribble ebook software as a whole. It may not have that much of an impact on you when you hear it has a 30-day money-back guarantee, but to me, it has.
The main reason is that the creators are really confident you'll be satisfied with the product. This can counter the disadvantage of Sqribble that they don't have a free trial. If you are not pleased with the software because it didn't reach your expectations, then you can have your money back.
Does It All
Sqribble, as it says, does it all. You will not need to master complicated publishing tools to produce your very own ebook. With this web-based ebook creator, almost everything is effortless.
Ease Of Use
All of us want to make a captivating ebook following just a few steps. Don't worry. Creating an ebook with Sqribble can be done in three easy steps.
1. Pick a Template
You can choose from 50 stunning templates inside the Sqribble ebook software and get the design that would be perfect for your content. Get more templates through upselling.
2. Add Content
Your Sqribble ebook will be spontaneously filled with content if you enter a URL or copy/pasting content from other sources. You can also have the option to start from scratch if you prefer.
3. Customize and Publish
If you are not satisfied with the layout of the content or you want to do something more, you can customize it and edit some text or paragraphs, select a color theme, and make other changes that will satisfy your taste.
You will be able to see the "Generate" button at the top right corner of the screen, so click it after you finish your customization. You will then have your ideal ebook in around 60 seconds and share it with other people, or even make some money out of it.
Support
Having good support is a must-have for every cloud-based tool. This is where Sqribble transcends. They value customer care with the utmost respect and provide the customers with the best service they deserve. You can get an answer to your inquiry regarding the Sqribble ebook software quickly since they won't let you wait long.
As the tagline goes "Sqribble Is The Only eBook Creator You'll Ever Need." Give the ease with which you can use this web-based tool, you'll be inclined to agree. You're going to enjoy its many features and find value in the platform.
Sqribble Reviews And Customer Feedbacks
Reviews
Feedbacks
Alternatives of Sqribble
You might see Beacon as a competitor of the Sqribble since they are also used to make ebooks and PDFs. It also has useful features like quickly making a professional-looking ebook.
The problem with Beacon is the limited customization options. It has fewer templates compared to Sqribble, and you won't add footnotes and the like. So if you are only looking for a plain converter of ebooks and PDFs, this might be for you.
Like Sqribble, Designrr has many cool features from the software itself to customer support. They even have a Facebook group you can join in for support and more knowledge.
If there are pros, there are also cons. Designrr is an excellent example of pay at a low cost over quality. It has bugs that may cause your work to crash a few times. Some users also reported problems when uploading an MS Word file to the application.
Some software has the same feature as Sqribble, and an example is the Flipbuilder. It also has a flipbook, but that's the only noteworthy thing you can expect. If you were to check the reviews for Flipbuilder, there are a lot of people complaining about it.
Some can't contact the company to issue a complaint. It has a contact page, but it doesn't seem to work. Some promised features don't operate, and many others, so I won't really recommend using it.
Final Verdict
The Sqribble.com gets 4.2/5 from me.
The ebook software allows you to create stunning ebooks and reports in just a matter of minutes, or a few seconds if you are nimble, and it is true!
The most important thing for me is that the company should tell the truth when they sell their products. Sqribble is honest with its features and even manages to exceed my expectations. Its ability to add content automatically is also highly advantageous.
My only concern is the pricing. Some people who are just starting might find it costly, but I'd rather have Sqribble than some buggy ebook creator that would give me headaches on having periodic crashes.
Conclusion
Being satisfied with the product we are buying comes first before anything else. We won't be able to enjoy the things we buy, no matter how cheap or expensive that product is if we are not happy with it.
This Sqribble review shows the confidence of Sqribble on their product when it comes to its ebook software. It does come with a 30-day money-back guarantee. I really admired the 3D cover and flipbook creator too.
Frequently Asked Questions
References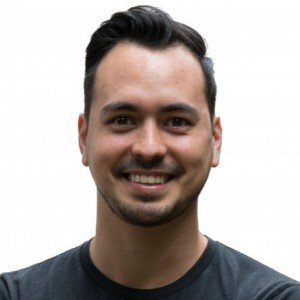 Article by:
Hey I'm Allan, founder of Dotcom Dollar. I started my own successful online business and quit my job in 2015 to travel the world. I started Dotcom Dollar to help aspiring entrepreneurs like you create a successful online business.