This HONEST review dives deep into what SPREAKER offers and why it is considered the BEST podcast hosting platform for beginners. Surprisingly, it…
Spreaker Review 2020: BEST Podcast Hosting For Beginners?
Spreaker is a platform that offers decent features and functions. However, navigating the site may take a little getting used to. It is an affordable platform with a variety of paid tools that contributes to the uniqueness of an event and make every podcaster's workflow more efficient. Spreaker is an ideal platform for those who do not want to work around multiple services.
User Friendly
This platform may have a simple-looking interface, but it is quite confusing to navigate. Buttons and features are all on one page, it can easily overwhelm beginners, especially those who do not have much technical knowledge.
Features
This platform has powerful features that benefit both beginners and experts. It lacks a custom website, but it has all the other essential features in growing a podcast. Most importantly, it has built-in tools for branding.
Support
Spreaker has a Help Center with easy-to-follow how-to articles. At the same time, its blog has helpful articles. However, when you have other concerns, the only way to reach Support is through email.
Value for Money
Spreaker has affordable plans compared to other platforms. However, to be able to maximize them, they need to be bought separately from the store. This causes additional costs on top of the pro plan's fee.
Share this article
Subscribe for updates
Finding a podcast hosting platform that can provide the needs of your show is vital to ensuring that you are off to a great start. For obvious reasons, having everything in one platform is better, and Spreakr might just fulfill this need. 
In this in-depth review, I will go over all the features of this platform, so you can make an informed decision if this is the podcasting tool for you. 
What Is Spreaker?
Spreaker has been around since 2009, and it is a platform for both podcasters and listeners. Currently, it is hosting shows such as Light The Fight – Parenting Podcast, Chasing Ghosts, and The Best 5 Minute Wine (1).  
Who Is Spreaker Suitable For? (And Why)
Spreaker.com is an ideal platform for podcasters of all levels and skills. Although it has a downside of having a higher learning curve than its competitors, it is not much of a dealbreaker still!
Beginners would benefit from this platform because it already has the features that you will need as you grow your podcast. It enables you to run ad campaigns. So, if you have plans of doing this as part of your marketing efforts, you are in for a treat! 
For those who have been podcasting for a while now, you would love how this is an all-in-one platform. Imagine having access to a library of royalty-free music or having your episodes transcribed into blog posts! 
Spreaker Features & Effectiveness
Dashboard
At first glance, the dashboard seems pretty simple and basic. However, as you start navigating and going deeper into the site, it is easy to find yourself overwhelmed with all the buttons and functions that are shown all at once.
What makes it even more confusing is the lack of information shown on cursor hover. However, this is just a minor flaw and users still manage to be comfortable with it.
Unlike most platforms, the dashboard is located in Spreakrs Content Management Software, which means it is not on the main website. To get there, click on Home then Profile after logging in. Again, confusing! 
Publishing & Distribution
Publishing episodes on Spreaker is quick and easy. However, editing an episode is not, mainly because this important section is easy to overlook.
What I like about publishing on Spreaker, however, is that it allows you to add chapters on your file more easily compared to other platforms. 
Spreaker is already partnered with top-listening platforms such as Apple Podcasts, Spotify, and iHeartRadio. Just click on which platform you want to start the manual submission. By default, your show is already connected to Spreaker. 
Embeddable Player
The embeddable player has a few options for customization, but it looks decent as it is. On a free plan, your listeners can like, comment, and share the episode. However, the download button is only applicable once you have upgraded to a paid plan. 
Analytics
When on a free plan, you can only monitor the basic metrics. These include the number of downloads, live plays, likes, and followers. I would say this is good enough to have an idea of how your show is doing.
However, the data is not enough to be able to understand your listeners and plan your growth strategy. 
Marketing & Monetization
An upgraded account is required to monetize a show. Once upgraded, you can utilize different tools such as Dynamic Ad Insertion, Ad-Revenue Sharing, and Limited Access Podcasts (2). 
Dynamic Ad Insertion is when you manually place ads within the episode's roll, while Ad-Revenue Sharing is when Spreaker automatically inserts the ads on the slots you have indicated. 
On the other hand, Limited Access Podcast is the exclusive content you put out for your listeners to buy. 
Spreaker Studio
The Spreaker Studio is a mobile and desktop application that podcasters can use to record and edit their episodes. It has built-in tools for controlling audio quality. This is also the software used in making live streams and connecting to your listeners (3)!
However, there have been quite a few negative feedback on the app's performance. User concerns revolved around frequent app crashes, which causes podcasters to redo their recordings. There's also an issue about its inability to work across platforms (4). 
Store
The most interesting section on Spreaker is its Store, which gives your show an edge and a unique touch, in terms of listeners' experience. 
Although the tools incur additional costs, I would say they are a good investment, especially when you are starting to grow your podcast. Plus, having them in one platform saves you from the hassle of trying to figure out how to integrate them (if they are even compatible!)
One of the tools that greatly benefits starters would be the Podcast Partner. It is a community where Colin Gray and the rest of his team teach anyone how to make podcasting a profession. For a fee, you can have live coaching, action-based deep courses, etc (5).
Spreaker Store has tools that benefit podcasters and enhance show quality. Tools range from Royalty-Free Music integration to podcast promotion via ad campaigns.
Spreaker Pricing
Spreaker is one of the most budget-friendly platforms and it (surprisingly!) still has a free plan! However, to qualify for monetization, you need to upgrade to at least the On-Air Talent plan at $6/month.  
The highest-tier plan will give you full access to all its features, which is still affordable compared to other platforms! However, any other extra features you add from the store are additional costs that are billed separately. 
The only concern I have with the pricing plan is that the audio hour limit is not renewable. This means you would need to delete episodes to free up storage.  
Spreaker Support
Spreaker Help Center is filled with how-to articles that are categorized into sections, which makes them easy to find. Each article has step-by-step instructions on how to use Spreaker. Some even have video and image guides, which make them easy to follow. 
However, if you have questions not included in the knowledge base, the only way to contact support is through email. The thing is, when it comes to emails, there is no way of telling when the representative will get back to you. 
Honestly, you may have a better chance of resolving the issue by browsing through their blog. In this case, I believe that not having access to a support team is the biggest downside of Spreaker.  
Spreaker Podcast Hosting Review
Mike Russell, the host behind multiple shows, including Adobe Audition Podcast, said he prefers Spreaker over other platforms because it provides him with in-depth analytics. In his video, he showed how analytics looks like with an upgraded plan. 
User Feedbacks & Reviews
Final Verdict & Recommendation
To wrap this up, I am giving Spreaker a rating of 3.5 out of 5. 
www.spreaker.com makes podcasting more convenient by streamlining a podcaster's workflow. Spreaker has a store that offers essential tools, albeit at an additional fee. On the bright side, this lessens the hassle of integrating and configuring third-party tools. 
However, working on this platform's Content Management Software has a high learning curve, which can be intimidating for some. 
Another disadvantage of using this platform is that it does not offer a custom website unlike most of its competitors. Plus, the storage has a fixed number of hours, which forces podcasters to delete past episodes. 
Overall, I recommend this platform for those who do not mind experimenting on software and for those who want to become more efficient in their work. Although additional charges are necessary, I say they are worth the investment.
Spreaker Alternatives
Here are some of its competitors. 
Simplecast (6) has all the necessary features you will need to launch a show. This platform's edge is the depth of its analytics. Its plan starts at $15/month, but you get unlimited storage and a custom website too. I have previously discussed its features.  
Buzzsprout (7) has a beginner-friendly interface and several great features. It is not overwhelming and it is easy to navigate. It also has a free plan but this platform renews the audio storage limit every month, which makes it a promising deal. 
Podbean (8) is a user-friendly, feature-rich podcast hosting platform. It has a mobile application for iOS and Android, a custom website, and multiple monetization tools. It even lets you do video podcasts!
I honestly think Podbean is its tough competitor for several reasons. 
Frequently Asked Questions
References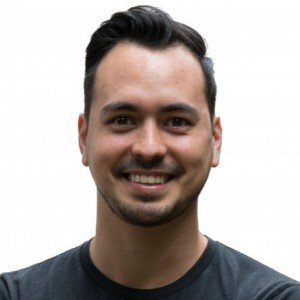 Article by:
Hey I'm Allan, founder of Dotcom Dollar. I started my own successful online business and quit my job in 2015 to travel the world. I started Dotcom Dollar to help aspiring entrepreneurs like you create a successful online business.