Find out which is a better online learning platform from this comparison review of Skillshare vs Lynda. One platform scores higher in terms of…
Share this article
Subscribe for updates
Have you ever wanted to take up a class to hone your skills? Perhaps there's a hobby that you're interested in but never got around to learn more about it?
Thanks to the advanced technology, you can now take a course online and learn without the constraints of the traditional learning system. 
In this article, we will compare Lynda vs Skillshare—two of the online learning heavyweights—head to head and weigh their pros and cons. 
Skillshare vs Lynda Overview
Lynda and Skillshare are popular platforms for online education courses. However, each one offers different online learning opportunities.
Skillshare is a newer provider of online courses established in 2010. It offers more than 29,000 courses focused on creative skills that can be taught and uploaded by anyone, with or without an educational or professional background.
This platform provides courses as short as 10 minutes to several hours and is presented in a video format. Users can also download their lessons for offline learning. 
Lastly, thanks to its ad-free platform, you can learn for hours without being interrupted by pop-up ads.
Lynda is recognized as one of the oldest e-learning platforms founded way back in 1995. In 2015, it was acquired by LinkedIn and now carries the name LinkedIn Learning. The Lynda.com site still exists to this day. However, you will be redirected to the LinkedIn Learning platform after choosing your course. For this article, we will continue referring to it as Lynda since it is the most well-known name.
Lynda covers more ground than Skillshare since the courses expand into much broader topics such as web development and technology while also catering to the creative audience.
It offers up to 10,000 courses all taught by experts in their specific field and with standardized content. The active members of this platform include academic institutions, government agencies, and professionals.
Since it is owned by LinkedIn, Lynda allows the users to display completed courses right on their LinkedIn profile for potential employers to see. The platform also provides suggestions for courses that a user might be interested in based on their LinkedIn profile. 
Lynda vs Skillshare: A Detailed Comparison
To provide you with a comprehensive and detailed Skillshare vs Lynda comparison, we enumerated 5 criteria to see which platform offers more perks and is most suitable for your needs.
Let the battle begin…
1.   Courses Offered
First off, we need to discuss right away the difference in the quality and variety of the courses offered.
For course quality, a good platform should have updated and useful information and content. This will depend on the instructor; thus, the quality may differ from one course to another. In addition, you also need to check out the video quality.
For course variety, it's not just the number of courses available but also the different topics and subjects that you can choose from.
Skillshare, as mentioned before, has over 29,000 courses available. You can find a variety of subjects including
Languages
IT and computer science
Philosophy
Math
Health
Design And Illustration
Photo
Film
The majority of courses that you can find in Skillshare will teach you creative and some technical skills. Users say that it is the best for career paths and personal development.
Lynda, on the other hand, previously offered only 3,500 courses. However, since it was bought by LinkedIn, it's offering increased to 12,000 subjects (1). It offers various topics including:
Business
Engineering
IT
Marketing
Education
Web development
3D Animation and CAD
Photo and Videography
It is said that Lynda is best for those looking for technical skills or for improving your specs.
In terms of course quality, Lynda wins.
Lynda offers a much higher quality video that is professionally-made. In addition, instructors are experts in their field and in creating standardized content. The length of the courses also allows users to accordingly plan their learning hours. You also get access to the content for the whole duration of your subscription without restriction.
Skillshare, on the other hand, also provides high-quality content, according to several student reviews. However, since anyone can be an instructor in Skillshare, the course quality tends to be less reliable and variable than Lynda.
There is a chance that you will come across not-so-good courses. Still, it is important that you understand that this usually depends on the instructors. You only need to take your time and perform careful research to find exceptional and reputable courses. In addition, Skillshare won't allow you to access fixed duration courses every time. Lecture duration can vary between 10 minutes to hours.
2.   Certificates and Accreditation
If getting a certificate to include to your resume is what you're after, then Lynda triumphs over Skillshare.
Lynda courses offer certification upon course completion which can enhance your resume. In addition, the fact that Lynda can be connected to your LinkedIn profile makes your certificates a digitally sharable format. So, not only can you print your certifications, but you can also add them directly to your LinkedIn profiles.
This can help you get a promotion or land a better job offer. However, you need to understand that not all certificates are the same. There's a difference between the accredited and the non-accredited ones. Although any certification is better than nothing, there's a difference in value.
Non-accredited certificates don't have many practical values. Although you can include them in your resume, some employers may not appreciate them as much as the accredited ones. The bad news is that Lynda is not an accredited institution, thus, you get a non-accredited certificate.
Now, if you are not planning to use certificates after course completion and just doing it to improve yourself, then Skillshare can help you build entrepreneurial and creative goals. You can then use these creative skills to build and enhance your portfolio (2).
With that said, if you need certificates to include in your resume, then Lynda is your best bet. Take note that there's no guarantee that employers will appreciate accepting those certifications when making the decision to hire you.
3.   Costs
The next Lynda vs Skillshare evaluation criteria we're going to talk about is the cost.
Lynda offers a free trial for 30 days with the subsequent option to choose from a Premium or Basic membership.
The Basic membership starts at $19/month while the Premium membership starts at $2.99/month. You will receive unlimited access to all course contents with both memberships. The content will come in various formats including lectures, videos, assessments, notes, and playlists. Another perk of the premium subscribers is having offline access to content.
When you subscribe to Lynda, you get a diverse and professional-based catalog of content and materials. Not only that, but you can also obtain certifications that can be displayed on your LinkedIn profile for the employer's consideration.
Not, let's talk about Skillshare. This platform also offers a free trial for 30 days with a monthly subscription that starts at $15/month and a yearly subscription that starts at $8.25/month. The yearly subscription can help save you $80.
Subscribing to Skillshare, you get unlimited access to the whole course catalog along with offline access to course content and materials. The learning tools include interactive learning, videos, and projects.
For the annual subscribers, there's also an added discount on creative services like Adobe Premiere Pro CC, Squarespace, and Shutterstock.
In a nutshell, Lynda costs more than Skillshare. However, Lynda is a better option for those looking to improve their technical skills and become appealing to employers with the certification earned. In addition, although it costs more, Lynda offers a higher quality for their video content as well as providing assessments and alternative tools to provide even more knowledge.
By contrast, Skillshare is best for the learners on a budget who want to improve their creative skills and perhaps for the hobbyist with entrepreneurial goals such as photography or writing.
4.   Time Commitment + User-Friendliness
You can invest in as little as 10 minutes or as many as several hours in a course of either platform. Thus, providing users with some flexibility in their learning approach and time investment. In addition, both platforms offer various modes of learning including notes, projects, assessments, and written content for you to read, offline, or online.
Now, user-friendliness is a subjective matter. However, it can be evaluated on a few factors along with users' reviews. In general, you want to find courses without too much trouble and that all information is presented clearly. After enrolling, a good platform should allow you to monitor your progress and allows easy navigation between classes or courses.
Visiting Skillshare, you can instantly find information about courses. It is neatly categorized and features their most popular classes. Overall, we can say the Skillshare is indeed user-friendly.
With Lynda, the situation is quite different. As mentioned before, the Lynda.com website is still available, and you can search for available courses there. However, when you start learning, you will be redirected to the LinkedIn Learning website, which can be pretty confusing for beginners. So, we suggest that you go straight to LinkedIn Learning and choose your course there. Like Skillshare, Lynda also offers comprehensive information about their courses and are categorized for quick searching.
Overall, Skillshare still wins in terms of usability.
5.   Language Support
The majority of courses online are in English, mainly because it is the universal language. Although that seems logical, there are numerous people who don't speak or understand English and want to take online classes in their native language.
Both Lynda and Skillshare offer courses in English. However, Skillshare captions are only available in English and there's no other language supported. Fortunately, the platform is planning to add more languages soon.
Lynda, on the other hand, already supports 5 languages before it was obtained by LinkedIn Learning. Now, they offer 7 language support. Although this may seem few, it is still better than nothing. 
Lynda vs Skillshare Summary
Here are some of the pros and cons of each platform. Let's start with Lynda…
Lynda Pros:
Makes Your Resume Looks Good
The certificates you obtain from Lynda courses are much preferred and will look remarkable on your resume when going for an interview. This is because of the fact that the courses on Lynda are more academic in nature as opposed to courses offered by Skillshare and other online course platforms.
The media of is well-produced and professionally-made. The video quality alone is an excellent investment since the content is updated regularly for better user satisfaction and experience. Plus, you get access to content for the duration of your course subscription.
Other than the video quality, Lynda also prioritizes quality apps that allow for learning on the go. The apps are available for both Android and iOS users, providing you access to the course content offline, with any membership option.
If you want assessments in order to see if you're making progress, Lynda is an excellent choice for you. It comes with checks and balances, providing more accountability, and assist you in gauging the efficacy of the course.
Lynda Cons:
Lynda is more suited for those with careers in the technical fields and businesses. It does offer courses in honing creative skills. However, it focuses more on skills that can be used for government agencies and business employers.
Courses on Lynda have a much higher price tag than Skillshare. In fact, it is about double the cost of courses from Skillshare, depending on whether you are paying annually or monthly. Thus, for those on a tight budget looking to gain some skills, Lynda might not be the best option.
Skillshare Pros:
  A Large Number of Courses
Due to the fact that Skillshare is open for anyone to create courses, it offers a large number of programs. Currently, it has more than 29,000 courses available. So, whether you want to learn about music, graphic design, or starting your side hustle, you will surely find a suitable course on Skillshare.
Skillshare offers less distracting and uninterrupted learning with their video content, whether you're watching a lengthy or short lesson.
  Offline Access for Premium Members
Learn on the go via your mobile devices, whether you have a good internet connection or not. The cost of premium membership is also worth the investment.
Skillshare Cons:
The fact that courses in Skillshare can be made and taught by just about anyone, the quality can vary immensely. Some instructors may not be very in-depth or thorough if you're seeking deeper knowledge. Thus, it is important that you research the course and the instructor before registering.
Courses in Skillshare can't offer you completion certificates. They are best for building a portfolio or learning a specific skill but may not always add to your professional resume. Thus, if you're looking for business related-skills or technical skills to include in your resume, Skillshare may not be your best option.
The courses offered at Skillshare may not be available for the long term. Plus, there's no lifetime access. 
YouTube Reviews
Skillshare YouTube Reviews:
Lynda YouTube Reviews:
User Reviews
Skillshare User Reviews:
Image Source: g2
Image Source: TrustPilot
Lynda User Reviews:
Image Source: TrustRadius
Image Source: Crozdesk
Conclusion
From all the evaluation criteria discussed above, it is clear that Lynda offers consistently high-quality courses for a broad variety of technical skills and topics. It is also the best choice if you are looking to gain professional technical skills for your resume.
However, for the individuals looking for the most budget-friendly option, then Skillshare is a better option. It is also the better option if you want to become an instructor yourself and earn some money.
Either way, it is possible to increase your professional knowledge and skills on both platforms. The outcome, however, will depend entirely on the purpose of why you're taking up this extra learning, along with your budget.
We suggest that you sign up for a free account on both platforms and spending some time learning by navigating the courses for free. It will give you a better hands-on experience and take advantage of the free trials. This should give you a chance to move through the chosen coursework and topic on each platform and see how much it will benefit you.
What makes a good online learning platform?
A good online learning platform is engaging and is focused on the learner, ensuring that the course becomes something more than just a tool to obtain knowledge. It should also make the whole idea of learning an immersive and pleasant experience.
Frequently Asked Questions
References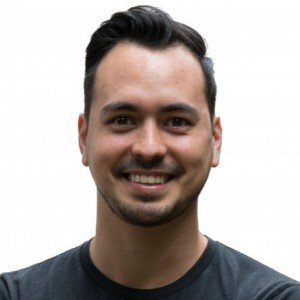 Article by:
Hey I'm Allan, founder of Dotcom Dollar. I started my own successful online business and quit my job in 2015 to travel the world. I started Dotcom Dollar to help aspiring entrepreneurs like you create a successful online business.