Discover the best Builderall pricing plans that will suit your needs. This platform offers access to the most BUDGET-FRIENDLY digital marketing tools, such as…
SiteGround WordPress Tutorial Setup 2023🔥 Beginners Web Hosting & WordPress Guide
Share this article
Subscribe for updates
In this SiteGround WordPress set up tutorial, I will show you step by step how to purchase your hosting register and connect your domain, install WordPress onto your website and configure basic settings on SiteGround's professional-looking dashboard. I know how hard it can be for a beginner to learn how to build a WordPress website from scratch. So I've created a Free Step-By-Step video course to help you out. By the end of this free guide, you have a professional-looking website without knowing a single line of code.
I will provide you with that link towards the end of the video once we have set up and configured SiteGround together. My name is Allan and I provide tutorials, tips and tools you need, to create a successful online business.
So if you want to make more money online, then hit that subscribe button and smash that bell icon to be notified every time I release new content every single week. Now, let's not waste time and get right into this tutorial. First, you can click on the link in the description below to take you to my special SiteGround discount page. This is an affiliate link. I will receive a small commission while you get a special discount so it can be a Win-Win situation for both of us.
And you can help support my channel so I can continue producing free, helpful content for you. This is the page that appears once you click on that link. You can see here right now SiteGround has a three-month start up hosting for only $0.99. If you come down and take a look at their plans, they have a StartUp, a GrowBig and a GoGeek. The main difference between these three planes are the number of websites you can have, the amount of total web space you can have and your monthly visitors you're allowed.
So most of the time as a beginner, you're only going to need one website and your traffic surely is not going to be over 10,000 per month at the beginning. So I always recommend a beginner go with the StartUp plan. However, an exception to that is if you're building multiple websites or starting an agency where you build websites for people, then you may consider the GrowBig plan as you can have unlimited website here. Most of the other extra features that you get on the GrowBig and GoGeek like their free professional site transfer where SiteGround will do a free transfer of your website from another host to SiteGround.
I don't think this is required, as I can show you, a simple way to do it yourself in another video. Now let's get into the pricing so their regular price right now SiteGround has a massive discount of $0.33 per month for the first three months. This is just a special day running now. And if you click on here another time, it may be a different price, but you're always going to get a discount going through the link.
So $0.33 is practically free. And I would take advantage of that right now. And you can always upgrade your plan and you can always upgrade to a GrowBig or GoGeek plan whenever you are ready and require that. One thing I would like to add about SiteGround is that they add a free daily backup for you. So if your site ever crashes or you get hacked, you can always get the latest backup of your site and restore it.
This is a free feature on site ground, but on hosting platforms like Bluehost, this is an extra feature that you have to pay for monthly. OK, so let's choose the StartUp plan for now. You click on Get Plan and the next step is to enter your domain name. So there are two ways of doing this. The first is you register a new domain with SiteGround. So for example, I would type in dotcomdollarsiteground.com.
So if I want to try this and see if it's available, you just click on proceed and you can see here the domain name you have chosen is not available. That's because I have already bought this through namecheap.com as it is much cheaper and I want to have full control of all my domain names in one place.
So if I ever change host, you don't have to worry about moving your domain. So now quickly show you one that it's available. So if I just type in dotcomdollarsiteground with an S and click proceed. You can see here it takes you to the next step where you can start entering in your personal details. But I will quickly go back for you to the previous step and show what you would do if you can't decide on a domain name yet or you already have a domain name from a different provider.
And if you want to know how to buy your domain name from namecheap.com, you can click on the link below and it takes you to a tutorial video I have done on this. Now that we are back to step two, I will click on "I already have a domain name" and I'll delete this. But right here it doesn't matter what you put in, you can put in any domain. I already have a domain name, so I'll make it dotcomdollarsiteground.com and if you don't have one, you can put in anything and it will work and you click proceed.
And we get back to this last step. And now you can fill out your personal information. And once you fill out your personal information, we can go down to the payment information and fill that out, too. And the last step is to come down to the purchase information. And you can see here we chosen plan StartUp. If you want to change it, you can click there. And the data center is USA. If your website is global,
I suggest sticking to USA. However, if you are from a country like Australia and you have a local business, then I would click here and change the data center to Australia. Right. So you pretty much pick the data center, which is as close to your country as possible. This will make sure your website is faster. So for the period you have selection for trial, I wouldn't do the trial one month because you had to pay an extra $15 for a set up fee.
So you can use it three months, 12 months, 24, 36.
So I will stick with the three months for now as there is a special one. And when you extend, you still get the discounted rate on your first renewal. You can see in the note here. So you come down to the bottom and you can click on "I confirm" and then just simply click "Pay now". And now you can see the account was successfully created and you should also go and check your email address as I have received this email to verify your order.
So you click here, verify order, and that's the last step to confirming your account. So make sure you don't forget to do that. So what you would do is click on proceed to customer area and you would simply type in your username that you registered with. Now we click next, put your password in and click login. So this is the main SiteGround Dashboard. Once you are logged in and if you are new to this platform, I suggest that you take a quick tour and watch their quick video on how everything works.
But I'll run you through this by now anyway before we install how WordPress website. So the first section is a website and you can see here, this is what I registered my website with SiteGround. You can see the status is pending it's because I haven't directed it from Namecheap to SiteGround yet.
However, if you bought your own domain, it will also say pending verification, that means you need to login again to your email address and click confirm to verify this address. The next thing is, if you're on the higher plane, you can see that you're able to add new sites by clicking the plus button. That's your second, third or fourth websites.
If you go into collaborations here, you can see that this is where you can have other collaborators working on your website also.
And now the next section is services.
You can see the hosting claim we bought was the StartUp OK, and it shows you the date of expiry and you can manage it by clicking on here. This is where we can go and upgrade to a higher plan when we need to.
And what you would do is click on this button here and click upgrade, but we'll leave that for now, OK? And the next section is demand. So if you have more than one domain, it will show up here and you can add domains here as well. So let's go back to the home page now and let's create our website.
So you click on setup site and there's two options.
You start a new website or you migrate website? In this tutorial, we're going to start a new site. But if you need to migrate a website from another hosting provider, then you can click here. And I have another tutorial explaining how to do this, and I'll leave that in the link below also. So we click select and you come down to here and we will choose WordPress.
And the next step is to set up our login details. So you put that in now and now we would click continue and here they give you the option again of this Site Scanner. And if you want to give SiteGround money, then you can. But I wouldn't suggest you do this. And I would just click finish and we would wait. Now it will be less than two minutes. OK, so that literally took under one minute to do, OK.
So we are finished now. That took less than a minute to do. So now this shows that our WordPress website has been created on SiteGround. So if you come down to this section where it shows point your domain name, you need to point your DNS Server to these two locations. You only need to do something on this if you bought your domain name from Namecheap like I did. So I'll quickly show you this now. So you simply copy this and you go to the Namecheap Account and you click on manage and down in this box you click it and click on Custom DNS and the name server one box.
You paste this in and go back to site ground and copy this second line and we post it in here and then you click that tick mark save.
Wait for the load and it's a DNS server may take up to 48 hours, it never takes that long, it's almost immediately. So that's it for that step of connecting Namecheap to Siteground, it's very simple and quick and it takes less than one minute to do. But if you bought your domain name on Siteground, then you do not have to worry about that previous step. You would simply just go to manage site here. So we take a quick look at this.
Now you can see this is where you can change the main name or select another website. If you have it in this pin tool, you can always click on edit and you can add sections if you want to.
But I'm happy with this for now. So I should press save or cancel. And if you come down, you can see the name server here. That's what we put down into Namecheap. So if you forgot it in the previous step or you need it for some reason, it's here. And if you go down further, you can see the traffic. Right now, it's obviously zero because we only just created it. But it's a handy little tool to have and see your daily visitors.
Now we will quickly configure some of the settings on our website.
So we would first go to the security section and click on SSL manager and SSL is very important for your website. If you don't know what it means, it just means Secure Socket Layer. So this is very important for your site as it encrypts and secure all your information like login details and credit cards. And the good thing is SiteGround provides you this for free. So we'll quickly install it now by clicking here and then selecting "let's encrypt" and click on GET.
We will quickly let it load and that's it. It is now installed and you can see here it shows the status is active and it shows you the expiry date.
So the next thing you'd want to do is go to the actions section, click on that and click on enforce https. And all you have to do is turn this on and that's it on this section. So now we are ready to go into our WordPress dashboard. You can do that by clicking on the WordPress install and manage. And we would scroll to the bottom and click here "log in to admin panel". So this will automatically log you into the back-end, so you would see this page from SiteGround, this will only happen on the very first time you try to access your WordPress admin panel.
So you just simply click exit. And now it should take you straight to the dashboard of your website so you can see here your dashboard looks a bit different than your traditional WordPress back in. That's because SiteGround installed plugin that makes it look different. So if you wanted to go back to original, you just click on plugins and we would deactivate this WordPress starter. OK, we got our dashboard and you can see it's back to normal.
Now, the first thing we want to do is check that our site is secure, that our SSL certificate and the https has been activated. So you just go to here and click it and it says connection is secure. So that shows that it works. And now the next thing you want to do is go to settings, general and add the S double-checkhere.
Right. We want it to be https. And now we go back down to the bottom and click save changes. You can see the top. It says settings saved.
So you go back to our dashboard and we can double check it by clicking it twice. You can see https.
And for the last step to confirm everything, you can go up here and click on visit site to make sure that your website is fully running. So you can see here everything is working. This is my barebone site and it's all good.
The next step is to now build at your website. If you want my personal step-by-step guide on this, you can watch my free beginners course.
I will leave the link in a description below. Well, that's about it for this video. But if you want more howhow-to to videos on SiteGround, then I suggest you click here to watch this one and I will see you in the next video.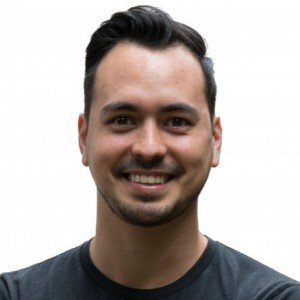 Article by:
Hey I'm Allan, founder of Dotcom Dollar. I started my own successful online business and quit my job in 2015 to travel the world. I started Dotcom Dollar to help aspiring entrepreneurs like you create a successful online business.