Siteground or Hostgator? Which one is better or more importantly, which one is better suited to you? In this video, I put them both to the test and compare them side by side against each other…
Siteground vs HostGator WordPress Hosting 🔥 Who's Better In 2023? [Pros & Cons]
Share this article
Subscribe for updates
Siteground or Hostgator? Which one is better or more importantly, which one is better suited to you?
In this article, I put them both to the test and compare them side by side against each other and the five categories that I would be comparing them on pricing, I would determine who has the best price and what is included in those pricing plans. Set up and ease of use.
I will show you who has a more intuitive user interface and who makes it easier to set up and manage your website speed and uptime performance. I would test which hosting provider is faster and more reliable.
Support, I will ask questions from their customer support team to determine who is more responsive and helpful. And lastly, features, I will compare the features of these two hosting providers to determine who has more and better features. And at the end of this video, I would give you a very special offer. If you decide to pick up Siteground or Hostgator through my link below. I will give you my six figure blog, of course, for free as a bonus and just a way of saying thank you for supporting my channel.
In this course, I show you how to set up your WordPress website the right way, how to adjust and tweak settings for optimal website performance, and how to start driving traffic and make money from your side. Now, let's get straight into this review. Pricing options to make it fair.
We are just going to compare their normal price with no extra special discount. I've done individual reviews on each hosting provider and have special discount links for both, which I will leave in the description where you can purchase it. Once you have decided which hosting provider is right for you, let's compare the cheapest plans for each hosting provider first. This one is going to be pretty easy. Siteground start up plan for 3 years cost $10.49 per month, while host Gaiters Hatchling Plan will set you back $2.75 five per month.
This means that host carries 74% cheaper than Siteground, which is a huge difference. If we compare their 1 year plans, Siteground will cost $6.99, while host gate is just $3.95, which shows a smaller difference here as Hostgator is now only 43% cheaper, compared to 74% on the 3 year plan to Hostgator easily one out the downside ground for their cheapest plan. Now what about if you're more advanced and want their most expensive plan?
I'll compare that for you. Now, the comparison are very similar here where host gate is top plan is 79% cheaper than Siteground for three years and forty seven per cent cheaper for one year. This was expected. So overall you can see that Hostgator wins on price, hands down. But now that you know the percentage price different, you can watch my next categories and see if the extra features Siteground offers over Hostgator is worth the extra money for your specific plans.
But for this pricing category, I have to give 1 point to Hostgator after purchase setup and ease of use. Now let's go through and assess which hosting provider is actually easier to set up and use. This one is going to be tough because both Siteground and Hostgator to have custom interface in their back end, which are somewhat similar. Let's start with Hostgator here. Hostgator has a clean looking interface and is easy to navigate through the different sections on their back end.
I just have a minor issue with them in that they tend to hide some free features and present the paid ones instead. Like for the free email account, if you navigate to the email and office tab, you won't find the free option to create emails. Instead, you would have to navigate to the advance section and create your free email account from their cPanel. So that is why I tend to like Siteground interface a little bit better, that dashboard is super clean and responsive.
Once you go to the website section and choose the website and you want to work on the intuitive interface, makes it very easy to do anything to your side. And they don't try to upsell you on things by hiding the emails set up by Hostgator, I believe by Hostgator inSiteground's user interface. One of the best choices for beginners, if you haven't created or hosted a website before, you will be able to get your WordPress site up and running in less than five minutes without any technical knowledge or coding skills.
Thanks to their one click WordPress installation, which both of them provide overall. This one was a very tight one, but I would have to give the point to them because it is slightly easier for me to work on my site and they didn't have as many upsell tricks. Speed and uptime performance tests. First, let's start with a comparison of the speed performance test. I made sure to compare apples with apples by installing the same speed and image optimized plugins and putting CloudFlare on both hands to optimize it.
My test results show solid to have a page load speed of 2.7 seconds on GTMetrics. While Hostgator only managed to score a 3.9 second page load time, this main Siteground's 31% faster than Hostgator. One other thing I should note, though, is that on Siteground's higher paid plans, The GrowBig and GoGeek planned with the option to replace your free caching plugin with five grand. S.G. Optimizer Plugin. And the benefit that I received here is that it increased my side speed to 1.9 second load time, which is super fast now.
With this new speed, Siteground is now a whopping 51 percent faster than Hostgator. That's more than double. Another thing that possibly has helped side Graham with their speed against Hostgator is they currently have six locations around the world as opposed to Hostgator only being in one country, which is the United States. This allows Siteground to have faster speed for traffic coming from outside the United States, which is a big advantage for them to have. Now, if you want more details on my tests or just want a more in-depth review of Siteground or Hostgator, you can check the link in the description for that.
The next thing we will compare is our time, Siteground, where I would to produce a perfect 100 percent uptime and their site has been up for 90 days straight, which is amazing. Same can be said for Hostgator, though, from my test. Their up time in the 30 day period was only 99.895%. This is way below my standard of 99.95% uptime. I'm even Hostgator at his own uptime guarantee of 99.99%.
I was very disappointed with this result and Hostgator has really dropped the ball on this one overall. Another point has to be given to Siteground. This was an easy win for them as their speed is much faster and a more flexible for server locations. Siteground has one of the fastest shared hosting set up in the industry and Hostgator is a long way off here. Their side does not meet Google's standard of 3 second load time, and their uptime was also very poor and they are not a reliable hosting provider.
Do you like the level of detail in my comparison video so far? If so, make sure to hit that like button and subscribe to my channel so you don't miss out on similar quality content just like this that I release every single week. Support. With regards to Hostgator's, customer support response time. Their overall average over peak and off peak periods was a decent 4 and 1/2 minutes. I consider anything under five minutes to be OK. Hostgator was just under however Siteground, took this to the next level, clocking in at just 1 minute and 20 seconds as the average response time, which is one of the fastest from any hosting providers I've tested.
Siteground also beat out Hostgator with the level of service and staff knowledge on fixing my problems. For example, when I asked them both to scan and remove malware from my website, Siteground's Chat Support, we're willing to help straightaway and scan the website for me to check for the virus. However, they were not willing to remove the virus for me if any were found. It's not ideal, but at least they are willing to find the virus for me and list them out.
And then all I have to do was to go one by one into the files and delete them.
Hostgator could not do the same. They were willing to help locate the malware, but this took almost 30 minutes of wait times. On live chat and at the end of the conversation, the support staff told me that he had to forward it to a specialist and he will scan and send me the report separately by email. This just shows a difference in their support staff level of knowledge and know-how. So based on this, I would have to declare the overall winner in the customer support department to be Siteground and give them another point.
Their support is three times more responsive and their level of service is much better. So it's an easy win here. For Siteground is a quick question for you.
Who are you leaning more towards so far? Siteground or Hostgator and why? Let me know in the comments section below.
Features. This one would have to be an easy win for Siteground, as they have all the Features host to offer and so much more Hostgator does, however, offer a nice handy feature of the free website migration. If you are moving over from another hosting provider, Hostgator, his team will personally do this for you, where Siteground does not offer this service for free. The biggest and most important feature, which is critical for your website and it's missing from Hostgator, but not with Siteground, is the automatic daily backups.
Siteground provides daily backups of your website for free on all their plans. This is the standard nowadays and I believe every hosting provider should have one. So it's really disappointing to know that host has not included this feature. The next thing I have to discuss is speed and performance. Siteground has one of the fastest websites speed out of any shared hosting provider. I tested I believe this is due to their custom caching solution and having multiple server locations worldwide. Hostgator, on the other hand, takes twice as long to load and their uptime is not reliable either.
Overall, this one is a no brainer. Again, Siteground gets my point easily for the feature section. They're so far apart here. To me, this more than justifies the extra cost you're paying for Siteground to get all these extra features and benefits. Recommendation.
So after comparing these to hosting providers over five categories, Siteground was a clear winner.
They won four categories while Hostgator only one one. I don't think I can recommend Hostgator over Siteground in any situation. They may be cheaper, but the price difference is just not enough for the performance loss compared to Siteground. If you need a cheap hosting provider with decent features because you can't afford the price tag of Siteground, I will recommend you an option in a minute. But if you have the money and are willing to pay a bit more Siteground is well worth it with the amazing website performance and great customer support.
And I think they can serve you well. This is a quick note regarding my bonus offer to you. If you decide to pick up Siteground or Hostgator through my link, just make sure to quickly send me your receipt to [email protected] and I'll send you back access to my course immediately.
It's that simple. Now that you have decided on your hosting provider, it's time to fully build out your website, and this next video will help you with exactly that. But if after watching this video, you think Siteground is a bit too expensive or you think Hostgator performance is not good enough, then I recommend you watch this video for my number one recommendation, which I personally also use myself. And I'll see you in the next tutorial.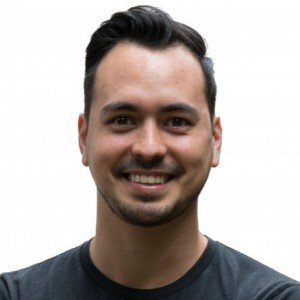 Article by:
Hey I'm Allan, founder of Dotcom Dollar. I started my own successful online business and quit my job in 2015 to travel the world. I started Dotcom Dollar to help aspiring entrepreneurs like you create a successful online business.