In this InMotion hosting review, I'm going to show you everything that you need to know about InMotion hosting before deciding if they're the right..
Siteground vs Bluehost WordPress Hosting 🔥 What's Better In 2021? [Pros & Cons]
Share this article
Subscribe for updates
Siteground or Bluehost? Which one is better? More importantly, which one is better for you? In this video, I'm going to put them both to the test and compare them against each other. The five categories, I will compare the. Pricing. I would determine who has the best price and what is included in those pricing plans. Set up and ease of use. I will show you who has a more intuitive user interface and who makes it easier to set up and manage your website speed and uptime performance.
I would test which hosting provider is faster and more reliable support. I will ask questions from their customer support team to determine who is more responsive and helpful for you. And lastly, features. I will compare the features of these to hosting providers to determine who has more and better features. At the end of this video, I'm going to give you a very special offer if you decide to pick up Siteground or Blue to my link and I will give you my six figure blog course for free as a bonus and just a way of saying thank you in this cause I show you how to set up your WordPress website the right way, how to adjust and tweak settings for optimal website performance, and how to start driving traffic and make money from your site.
Now, let's get straight into this comparison.
Review pricing options. This one is pretty obvious, but it may not be as much of a different as you think. When we do a deeper dive into the comparison to make it fair, we are just going to compare their normal price with no extra special discount. I have done individual reviews on each hosting provider, which I will leave in a description where you can purchase it at an extra discount once you have decided which hosting provider is right for you.
Now let's compare the cheapest plan from each hosting provider. Siteground start up plan for three years cost $10.49 per month, while Bluehost Basic Plan will set you back three point ninety five per month. This means that Bluehost is 62 percent cheaper, which is massive. However, things get more interesting if we compare their one year plan, Siteground will cost $6.99 and Bluehost will cost $5.95, which now makes Tigran only 15%more expensive and much more competitive with Bluehost.
So obviously for beginners, Bluehost wins, right.
Now what about if you're more advanced and want their more expensive plans? I'll compare that for you. Now, Bluehost top plan is half the price of SiteGround for 3 years, but for 1 year, Siteground is actually cheaper by twelve percent, which gives them their first little win. But overall, you can see that Bluehost wins on prize, hands down and they renewer right about half of Siteground's. So they win there, too. But now that, you know, the percentage price different, you can watch the next categories and see if the extra things Siteground offers over Bluehost is worth that extra money for your specific plans.
You want to get paid for this pricing category. I have to give one point to Bluehost after purchase set up and ease of use. Now let's go through and assess which hosting provider is actually easier to set up and use. This one is going to be tough because both Siteground and Bluehost have custom interface in the back-end. Bluehost has a clean looking interface and is easy to navigate through to different sections on there. I just have a minor issue with them in that they tend to hide some free features and present the paid ones instead.
Like for the free email account. If you navigate to the email and office tab, you won't find the free option to create emails. Instead, they would try and sell you here. So what you need to do is to navigate to that advance section and create your free email account from their cPanel. So that is why I tend to like side grand overall, set up a little bit more. Their dashboard is super clean and responsive. Once you go to the website section and choose the website you want to work on, the intuitive interface makes it very easy to do anything to your site and they don't try to update you on things by hiding the set up like Bluehost.
I believe both site Grand and Bluehost are one of the best choices for beginners. If you haven't created or hosted a website before, you will be able to get your WordPress up and running in less than 5 minutes without any technical knowledge or coding skills, thanks to their one click WordPress installation, which both of them provide. Overall, this one was a very tight one, but I would have to give the point to Siteground because it is slightly easier for me to work on my site and they didn't have as many upsell tricks. Speed and uptime performance tests.
First, let's start with a comparison of speed performance tests, I made sure to compare apples with apples by installing this same speed and image optimized plugins and putting CloudFlare on both accounts to optimize it. My test results show Siteground to have a page load speed of two point seven second on metrics, while Bluehost only produce a three point four second page load time. This means Sakhrani is 20% faster than Bluehost to start with.
One other thing I should note, though, is that on Sitegrounds, higher paid plan that go big and Gogi planned comes with the option to replace your free caching plug in with Siteground's SG Optimizer plugin. And the benefit here is it increased my page load speed to only one point nine seconds, which is super fast. With this new speed. Siteground is now a whopping 44%faster than Bluehost. One of the reasons that contributed to Siteground superior speed over Bluehost as they currently have six data centers location around the world to host their website as opposed to blue host only having one.
This gives side grand fastest speed for traffic from outside of the United States, which is a big advantage to have now. If you want more details on my test, I just want more in-depth review of Siteground or Bluehost. You can check out this video for Siteground and this video for Bluehost for more detailed information. The next thing we will compare is their up time. Both companies were able to produce and uptime of 100 per cent in the last 30 days of my test.
So there is no difference there. They're both perfect and they're both just as reliable. Overall, this was an easy win for Siteground as their speed is much, much faster and are more flexible for server locations. Siteground has one of the fastest shared hosting set up in the industry, and Bluehost is just a fair way off here. The site barely made Google standard of three seconds load time. So another point to Graham here.
Are you liking the level of detail that I'm providing in my review so far?
If so, make sure to let me know by hitting the like button and subscribing to my channel so you don't miss quality content that I release every week. Support with regards to site ground, customer support, response time. Their overall average over peak and off peak periods was a solid one minute and twenty seconds from my test. However, Blue host took this to the next level, clocking in at just thirty seconds. This is amazing. In any industry, even though I found Bluehost to be slightly more responsive, Siteground beats out Bluehost with the level of service and staff knowledge on fixing my problems.
For example, when I asked them both to install an SSL certificate and guide me step by step on CloudFlare, set up site ground support person help me immediately with no issues and it was done in under ten minutes. However, Bluehost could not do the same. They were willing to help me out, but the support staff needed to confirm some things to his supervisor and the whole process took almost half an hour. This shows the difference in the level of knowledge between the two support teams.
So based on this, I would have to declare the overall winner in the customer support department to be Siteground and give them another point. They are both really friendly and helpful, but Siteground is just more knowledgeable and will help you solve your issues faster. Quick question. Are you leaning toward Siteground or Bluehost right now and why? Let me know in the comments section below features.
Now, in terms of features, this one would have to be an easy win for Siteground as I have all the features Bluehost offer and so much more. The only thing Bluehost has Oversight Grahn is they provide free domain name and domain privacy for the first year. Which side grand doesn't. However, in all my videos, I always recommend you to buy domain name from somewhere else, which is almost three times cheaper. So it makes this feature from Bluehost redundant.
Now I'm going to explain the main features, with Siteground and Bluehost. The first one is they provide daily backup for your website for free on all their hosting plans. Bluehost only does this on their most expensive plans. This next one is the most important. It's the S.G. Optimized Cache plugin, which uses the latest Ingenix technology to speed up your site. This is a custom plugin only available for Siteground usesage. Bluehost does not have any custom plugin or technology like this at all.
And you could see the 44% difference in speed inside grans favor. Overall, this one is a no brainer. Site ground gets my point easily for the features. section. Recommendation. So after comparing these to hosting providers over five categories, Siteground was a clear winner. They won four categories, while Bluehost only beat Siteground on one. But there still might be a use case for Blue Host. Yet the only time I would recommend Bluehost over Siteground is if you're a complete beginner looking to build small websites with low traffic volume and you only have a small budget for anyone else.
Siteground is the clear winner here and my overall recommendation. So after this comparison, if you're still undecided or you want more information on site ground, then I've done a review for Siteground here. Or if, like I said, you're a beginner with a smaller budget, then check out this Bluehost review here.
Quick note regarding my bonus offer. If you decide to pick up the Bluehost or Siteground through my link below, just send me your receipt to [email protected] and I'll send you back my six figure blog, of course, as soon as I can. It's that simple. So now that you have decided on your hosting provider and purchase a plan, it's time to fully build out your website. Right. This next video is going to guide you through just that.
So come with me to this next video.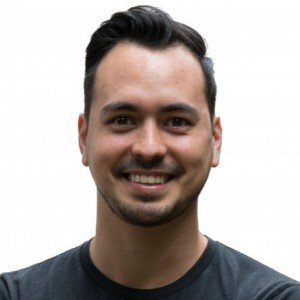 Article by:
Hey I'm Allan, founder of Dotcom Dollar. I started my own successful online business and quit my job in 2015 to travel the world. I started Dotcom Dollar to help aspiring entrepreneurs like you create a successful online business.