ind out how you can MAXIMIZE the SiteGround Black Friday deals to your advantage to build a website that is easy to manage, reliable, and…
Share this article
Subscribe for updates
Are you curious about the SiteGround Black Friday deals? You've probably heard that they have huge price discounts during the yearly Black Friday sale, and you're wondering whether it's the right host for your website.
This is an especially important consideration for those who are just starting their blogging journey. No matter what the case may be, you'll need a reliable platform that can handle your website's needs adequately.
In this post, you'll get a brief run-through of SiteGround's features and see why it's worth it to wait for the much-awaited SiteGround special offer. With 75% discounts, you'll definitely get a lot more than what you'll be paying for.
How Do You Avail of the Discount
Convinced that the SiteGround discount is worth the investment? Here's how you can get it:
Step 1
Click this link to go to the special discount page.
Step 2
Select your preferred hosting plan.
Step 3
Type your domain name (existing or new) then click "proceed".
Step 4
Provide the required information and pay for your new hosting plan.
Just like that you now have taken advantage of the SiteGround Black Friday discount!
Why Should You Take Advantage of the SiteGround Black Friday Deal?
SiteGround is a web hosting platform (1) designed to make website management convenient. In fact, even those who don't have in-depth knowledge about web development can easily navigate the platform. Its most popular plans involve web hosting for small to medium-sized websites.
The question is, why exactly should you go for SiteGround? Listed below are the key features that have managed to impress website owners across various niches:
Basic Features
1.   Managed WordPress
Are you coming in from WordPress? All of SiteGround's plans come with free WordPress installation, WordPress support, and the WP Starter site-building wizard. It also handles the auto-updates of the core software so you can focus on building your website's content.
2.   Daily Backup
SiteGround automatically creates daily backups and saves 30 copies of it on your account. Should you ever need to restore your website, SiteGround does it for free on all of their hosting plans.
3.   Free E-mail
Need professional e-mails? Users can create professional e-mails with their domain without any added fees. You can create as many e-mail accounts as you need, create autoresponders and forwarders, and a lot more.
4.   Free SSL
All SiteGround plans have Wildcard SSL and Let's Encrypt Standard certificates. Standard SSL is preinstalled on your site for convenience.
5.   Free CDN
SiteGround collaborated with Cloudfare (2) so they can provide their customers with a free Content Delivery Network (CDN) service. This ensures that the load time of your pages remains fast, regardless of your visitors' locations.
6.   100% Renewable Energy Match
Interested in working with a platform that practices social responsibility? Then, SiteGround has you covered. Google Cloud, their main data partner, has committed to match 100% of their operational energy consumption with renewable energy to minimize their carbon footprint.
7.   30-Days Money-Back Guarantee
Feeling unsatisfied with the service? SiteGround may not have any free trials, but at least you can try out one of their plans for a month and get your money back if it doesn't fare well with your needs.
Premium Features
1.   Add Collaborators
Need to grant access to someone so that they can help you out with your website? With this feature, you can set up an individual SiteGround account for someone else so they can readily access, build, or maintain your website. They also have access to the SiteGround support team from their account.
2.   Staging
This feature is available for WordPress sites. This allows you to conveniently make a copy of your live website on what's referred to as a "staging environment".
Here, you can test out any updates that you'd like to apply before making the changes official. Since SiteGround automatically backs up your live site, it will be easy for you to reverse any changes if you need to.
3.   On-Demand Backup Copies
Are you the kind of person who always worries about making irreversible changes to their website? With on-demand backup cookies, you can easily restore a previous version of your site should something go wrong.
4.   Speed-Boosting Caching
Loading time is one of the determining factors of a website's reliability. WordPress sites that are hosted on SiteGround are among the fastest websites around, all thanks to their SuperChacher service.
5.   Ultrafast PH
Another feature that makes your web pages load faster is SiteGround's unique PHP implementation. As a result, this significantly cuts the time to first byte (TTFB) (3) which allows their servers to process your site visits at a faster rate.
6.   White-Label Clients
Do you build websites for a living? You can provide your clients with white-label access to the websites you're developing for them. When they log into the Site Tools of their website, they won't find any SiteGround branding anywhere. This allows you to provide them with white-label hosting services.
7.   Highest Tier of Resources
This is one of the most sought-after features of the GoGeek plan. Examples of the resources that it comes with include more CPU seconds, more simultaneous processes and connections, higher process execution time, and much more.
8.   Priority Support
Should you bring forth any issues via ticket or live chat, you'll be given priority and will be assigned to SiteGround's most experienced agents if you have a GoGeek account. This guarantees that your issues will be solved in the fastest time possible.
SiteGround Black Friday Deals 2020
SiteGround offers a whopping 75% discount on its hosting plans this coming Black Friday. Here are the discounted prices for their plans (will be updated accordingly):
| | | |
| --- | --- | --- |
| PLAN | ORIGINAL PRICE | DISCOUNTED PRICE |
| StartUp | $6.99 / month | $2.98 / month |
| GrowBig | $9.99 / month | $4.98 / month |
| GoGeek | $14.99 / month | $8.68 / month |
As you can see, waiting for the SiteGround Black Friday deals will help you save a lot of money for your web hosting. This is especially helpful if you commit to it for at least 2 years.
SiteGround Pricing
SiteGround offers three hosting plans, all of which are going to be on sale during Black Friday. All hosting plans come with basic features. The premium features, on the other hand, are included in the GrowBig and GoGeek plans.
Which Plan Should You Get?
Now that you have an idea of the features that come with each plan, the question is, which one of them should you get? Here are some considerations that can help you decide which plan is best for your needs:
StartUp (10,000 Monthly Visits)
This plan allows you to host only 1 website. If you're currently managing only one domain, you probably won't need the premium features that can be enjoyed by GrowBig and GoGeek users.
Overall, StartUp is recommended for freelancers or bloggers who are just in the beginning phases of establishing their online presence.
GrowBig (25,000 Monthly Visits)
Do you currently have multiple websites? Are you currently handling only one website, but you're already planning to add a few more websites to your digital arsenal in the future? Then, you should consider the GrowBig plan.
It's worth noting, however, that it only hosts 20GB of web space. Thus, this is recommended if your websites are mostly composed of blogs that don't require huge uploads.
GoGeek (100,000 Monthly Visits)
As the most advanced SiteGround hosting plan, GoGeek is capable of handling high traffic and other advanced website needs. It also has 40GB of web space and sophisticated features to help you make the most out of your websites.
To ensure that your website is always up and running, GoGeek users will also enjoy high priority with SiteGround's support team. If your website is already established and it's getting significant monthly traffic, this plan is for you.
Final Thoughts on SiteGround Black Friday 2020
Indeed, the SiteGround Black Friday deals will give you a lot of bang for your buck.
As one of the top web hosting platforms around, you can be sure that you'll get exactly what you paid for — and even more, if you'll avail of the huge discounts this upcoming Black Friday.
If you think that SiteGround's features can adequately fulfill your website needs, waiting for the Black Friday discounts is highly recommended.
These days, having a reliable website is a must if you wish to stand out in a highly competitive digital landscape. Get that edge by subscribing to a hosting plan that won't let you down. Check out SiteGround's Black Friday and Cyber Monday offers here!
Frequently Asked Questions
References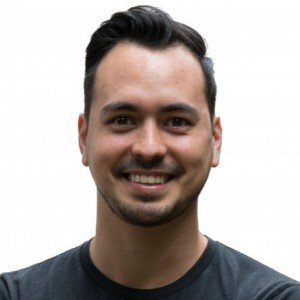 Article by:
Hey I'm Allan, founder of Dotcom Dollar. I started my own successful online business and quit my job in 2015 to travel the world. I started Dotcom Dollar to help aspiring entrepreneurs like you create a successful online business.