Planning to enroll in the Savage Affiliates course? Read our comprehensive review first and learn how it can help you in your journey as…
Savage Affiliates Review 2023 | Franklin Hatchett Complete & Honest Review
A multi-billion dollar industry, the affiliate marketing sector is expected to make $8.2 billion by 2022, in the US alone!According to a report, 84% of publishers and 81% of advertisers use affiliate marketing. Over half of the affiliate publishers surveyed in the report also states that affiliate marketing accounted for over 20% of their yearly revenue.
Share this article
Subscribe for updates
Did you know that affiliate marketing accounts for up to 15% of all digital media advertising revenue as well? Some of the giant names such as Trivago rely heavily on affiliate marketing to boost their brands.
As you can see, this online sales tactic remains strong. If you're interested to learn its methods, you probably come across the course "Savage Affiliates".
Savage Affiliates: What Is It?
Savage Affiliates is an extensive online course by Franklin Hatchet. It teaches aspiring affiliate marketers how to be successful with affiliate marketing. The course features over 150 training videos involving both paid and free traffic methods as well as the A-Z topics on affiliate marketing.
Here's a summary of what you can expect to learn from this affiliate marketing course:
Earn with affiliate marketing
Effectively promote multiple affiliate products
Traffic strategies including Facebook ads, Google Ads, YouTube videos, and SEO traffic
Everything about email marketing
Build landing pages and websites
Find products and niches
Helpful bonus videos on affiliate marketing
Franklin Hatchet: A Brief Background
Franklin Hatchet is a respected and well-known marketer also known for other products such as eCom Elites course and eCom Turbo, his own Shopify theme. He is also a popular figure in the dropshipping business. In general, Franklin is popular on YouTube for showing several different methods on how to make money online.
The teaching techniques of Franklin are quite easy to understand. He takes on a no-nonsense approach and will show you what works, eliminating the fluff and providing tons of values. Also, he offers these quality training courses at a fair price.
The Savage Affiliates Course Breakdown: What You'll Learn
The Savage Affiliates course offers a lot of content with over 100 lessons and at least 30 hours of video tutorials. So, in this Savage Affiliates review, we will give you a comprehensive breakdown of what you will learn with this course.
Intro: Affiliate Marketing Introduction
Starting the course is the Intro Module. Here, Franklin discusses what affiliate marketing is, its benefits and why he does it. In this part, he will also show you the results that he's been getting, including his passive income with affiliate marketing.
Then, he will provide an intro into paid and free traffic, elaborating on the pros and cons of each. He also touches on SEO.
The Intro contains 6 videos and is a handy section that equips you with basic affiliate marketing knowledge.
Module 1: Affiliate Products To Promote
Here's where the course truly starts. The first module will teach you which niches and/or products you should promote. With thousands of products or niches available, it is crucial that you choose the right one so you don't have to waste time and money.
Franklin will recommend the types of products that you should promote and the reason why. Also, he will tell you the platforms where you can find these items. In addition, he will enumerate the best and most successful niches that make the most money.
After finishing all 7 videos of the first module, you will be able to pick your own niche to market with the best chance of success.
Module 2: Building Website Asset
The second module consists of 17 lessons that guide you through the entire business of building your affiliate business assets. These include your landing pages, blogs, and website.
The first section of this module teaches you everything about setting up your own website and installing the essential plugins. It also teaches you how to create landing pages and even setting up your email assets.
After that, Franklin rounds out the module by discussing the power of social media and chatbots.
Module 3: Email Marketing and Funnels
With Module 3, you will follow Franklin's 13 videos of comprehensive knowledge about email marketing and you can promote your affiliate offers to a distribution list of contacts.
In this topic, Franklin focuses on two of the autoresponders that he, himself, uses. Here, you will learn how to optimize and set up your newsletter and email campaigns. Also, he will teach you how to get higher open rates.
This module will mostly train and help you familiarize GetResponse, an online marketing solution. It will also show you how to add tracking pixels for analytics, creating Thank You pages, and even connecting Clickfunnels with 3rd party software.
Module 4: Clickbank Affiliate Marketing
Module 4 is where you will have to sit through 31 videos that discuss everything there is to know about Clickbank Affiliate Marketing. It covers everything from tax-related topics to picking the right products. This module also teaches you how to use paid and free traffic, drive leads, target the right people, get offer links, and build funnels.
Plus, you will also get some real-life samples of the process using products from Clickbank itself. Such case studies are about 30 minutes long each. There are also videos on keyword tools that you can effectively use for your campaign.
Module 5: Clickfunnels Affiliate Marketing
Module 5 is the largest module in the Savage Affiliates course. It is available for those who sign up for the Super Plan and is divided into two parts. The first part contains 29 videos while the second part consists of 19 videos, totaling a whopping 48 videos.
In this module, you're going to learn everything about creating, building, and executing funnels the proper way.
One reason that makes the Super Plan worth the investment is the fact that Franklin is a master at Clickfunnels affiliate marketing. His Clickfunnel's Two-Comma Club awards prove this. Also, he made lots of money using this marketing method.
With this module, Franklin will take you through case studies that can help you understand how to set up funnels correctly. You will also see some of his websites and ads on how he accomplished this.
Module 6: Amazon Affiliate Marketing
Franklin also provided lessons on how to earn from Amazon. What's amazing about this module is that it provides some good samples of websites that are dedicated to generating income with Amazon. Franklin also shows you an Amazon affiliate website that was sold for $30M that was built from scratch and only 5 years old.
With the 15 videos in this module, you'll also learn how to choose the right buyer keywords, as well as niche research and ideal products on Amazon to promote. Plus, you will also learn how to properly set up your own Amazon affiliate site.
Module 7: SEO Google Traffic Training
Module 7 is a total of 29 videos dedicated to SERO, covering both off-page and on-page aspects of SEO. You will start with learning just how powerful SEO can be. Then, Franklin will teach you proper keyword research, content optimization for SEO, creating relevant content, backlinks, and other SEO-related topics. There is also a video about private blog networks and their power over your site.
Module 8: Free Traffic
This module features 18 videos showing you how you can get traffic for free! Getting traffic from YouTube, forums and even social media are discussed in this module.
It starts with a topic on YouTube and how you can create your videos without the need to be in front of the camera. The next videos include how to rank properly, using keywords to find and target new trends as well as Franklin's secret ranking strategy.
Module 9: Paid Traffic
After the module on Free Traffic, Franklin goes into great detail about the over 75 paid ads to use. These are covered in 19 videos. He focuses more on 3 traffic sources— Solo ads, Google ads, and Facebook ads.
However, almost half of this module concentrates on Facebook ads. It teaches you how to set up pixels, funnels, and campaign management and tracking. The Google ads section teaches you how to set up and manage a Google Ads campaign. You'll learn everything from keyword tracking to audience selection.
Franklin also does a great job in introducing you to solo ads and finding the best sellers for maximum results.
Module 10: Launch Jacking + Web Hosting
The last module is for the Super Plan subscribers. Here, you will learn a couple of extremely powerful and effective ways of making money. So much so that you'd think of skipping most of the above modules and go straight with this 13-video module. 
Franklin will teach you Launch Jacking and all the tips and tricks you will need to use this method successfully. In addition, he will also show you how to earn money with web hosting. He goes on to show how he makes about four grand per month in commissions just endorsing Bluehost alone.
Bonus Videos and Free Gifts
Here, you will get extra training that complements the core training. It offers videos on blog training, Instagram training with a cheat sheet, and comprehensive guides you can download. The materials provided are all geared towards achieving even more success.
The Private Facebook Group
Savage Affiliates also has an exclusive, private Facebook Group for all members. Here, you will be able to stay updated on some of the latest strategies that Franklin uses. Also, you can view and share your feedback with all members.
Along with Franklin, there are also other knowledgeable members that are willing to help others when they are stuck or can't understand a topic or module.
5 Reasons to Join Savage Affiliates
1.   Low Price
Savage Affiliates, compared to other courses on affiliate marketing, is fairly cheap. Starting at $197, this price really cannot be beaten when you consider the comprehensive knowledge and techniques you will learn and the amount of money that you will make as a result.
Some affiliate marketing courses will charge you $500 and more, with courses costing over $1,000 not that uncommon.
2.   Affiliate Marketing from A to Z
By now, you should know how comprehensive the Savage Affiliates course is. With over a hundred lessons on all aspects of affiliate marketing, you will learn every bit of how to earn as an affiliate marketer.
Also, unlike other courses, the Savage Affiliates does not focus on a single narrow subject like SEO, Facebook Ads, or YouTube. It covers everything so you can become a successful affiliate marketer that makes a stable income and adapts to the changing virtual landscape.
In addition, Franklin made this affiliate marketing course with beginners in mind who know nothing about online marketing as well as seasoned online marketers, thanks to its sheer amount of information.
3.   It Works
Franklin generates a 7-figure income every year for a reason. He knows what he is talking about and knowing from experience that what he teaches actually works!
In simpler terms, what Savage Affiliates teaches is not just some untested, mix of garbage from the internet that you will often find with other online courses.
Testimonials and reviews from his customers also swear by the power and effectiveness of his course based on their journey to becoming a successful affiliate marketer.
4.   Always Updated
One of the biggest turn-offs with MMO products is that most of them become useless and obsolete within just a few months or even weeks. Product creators will usually leave their courses to die and move on to create their next big thing.
Not with Savage Affiliates.
Franklin released the first version of Savage Affiliates in 2018. But he knows that it requires an update and spent many months working on a new version— the Savage Affiliates 2.0. And there is no doubt that it is better and more reliable.
Since Savage Affiliates is kept updated, you will always get the most relevant and updated methods and training for the affiliate marketing industry. You will learn everything that is working right now and not from years ago.
Plus, you are able to keep up with the speed of developments and changes in the industry with the exclusive Facebook group.
5.   Learn Better With Video
Most people do not like reading lumps of written courses. They would rather just sit back and digest video tutorials.
Franklin knows this and created the entire Savage Affiliates course in video format. He takes you over the shoulder, working with effective tools, giving the visuals of important concepts and step-by-step instruction on setting things up. As a result, you get a good idea of what running an online business actually looks like.
3 Flaws of Savage Affiliates
This would not be an honest Savage Affiliates review if we're just going to talk about the good bits. Here are some minor flaws in the Savage Affiliates program.
1.   A Bit Messy
Savage Affiliate offers lots of comprehensive content. Perhaps one of the biggest drawbacks of having too much content is a logical way to organize said content.
Although Franklin tries to organize them, the materials tend to be a bit messy and disorganized, with concepts taught in other modules thrown into the previous modules. This could be quite confusing, especially for beginners.
So, for the beginners, in case you run into something that you do not understand, we recommend continuing with the course as it will become clearer to you as you move on through modules.
2.   Long-Winded Videos
We feel like some of his videos drag on way longer than needed. Some videos usually run for over 15 minutes, causing unintentional boredom and losing focus.
This is mainly because Franklin usually tries to figure things out on the fly instead of preparing them beforehand.
3.   Minor Factual Errors
Franklin also makes several factual errors. Although they are quite minor and not that of a great deal, they're still errors.
For instance, Franklin repeatedly defined ClickBank gravity as equal to the number of affiliates who produced at least one product sale in the previous 30 days. This is not quite correct since this number is indeed considered, but it is not the only factor in the gravity calculation.
There are several smaller mistakes he makes; however, it is inevitable when you cover so much stuff.
Savage Affiliates: Who it is for
Savage Affiliates if suitable for those looking to create a business online that makes passive income even as you sleep.
You will be taught everything you need to know about affiliate marketing— from building a website to choosing affiliate products to successfully promoting them. Full training will be provided.
Savage Affiliates: Who it isn't for
Savage Affiliates is not for the people who expect to get rich and be successful overnight. While most of the techniques in his course are proven and reliable that you technically begin making money right away, it does not mean that you will get rich in just a few days.
So, this course is not for those expecting large and quick ROI and are not willing to exert effort and work.
Savage Affiliates Pricing
Pricing is a huge concern for most, and rightly so. You'll want to know if you are indeed getting your money's worth.
However, you cannot expect a comprehensive course with in-depth material and techniques, taking you from zero to hero, to just cost $10.
However, as mentioned before, when compared to other affiliate marketing courses, Savage Affiliates is a lot cheaper.
Savage Affiliates offer 2 pricing options—Standard and Super.
Both plans are one-time payments, providing you lifetime access to the product as well as any updates. This means that if a new version of Savage Affiliates comes out, then you will also get access to them without additional fees. 
Standard vs. Super: What Should You Get?
This depends on what you need and want out of the program. If you don't want to shell out more money and think that you can be a successful affiliate marketer without the extras included in the Super Plan such as Pre-Made Funnels, then you can just go with the Standard version.
The ClickFunnels affiliate sector is not as lucrative as the previous years. However, the web hosting methods and launch-jacking techniques that Frank teaches is quite powerful and effective. As for the DFY funnels, this module can be of great help to the newbies and can place you quickly on the path of making money online.
We still think that it can be very beneficial for you to take the extra training. With that said, think long-term. Once you join, you will be getting lifetime updates of the product for free. This makes the extra $100 cost worth the many years of making money online. 
Conclusion
That's a wrap up for our Savage Affiliates review!
Our final say is that this is indeed one of the best and cheapest affiliate marketing training courses available today.
Whether you're an advanced affiliate marketer looking for extra knowledge and advanced techniques or an aspiring entrepreneur who needs guidance towards making money in the affiliate marketing industry, you will find tons of valuable information in this course that can help you succeed.
It is indeed a hardcore affiliate marketing training program that consists of hundreds of extensive videos. It will train you without the fillers and provide unique and effective strategies to grow your affiliate marketing career.
Bottom line, Franklin's courses will greatly improve your affiliate marketing game and, most importantly, increase your profits. Paying $197 or $297 is a small investment that you can make towards earning streams of passive income for years to come.
Frequently Asked Questions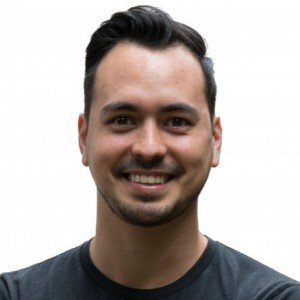 Article by:
Hey I'm Allan, founder of Dotcom Dollar. I started my own successful online business and quit my job in 2015 to travel the world. I started Dotcom Dollar to help aspiring entrepreneurs like you create a successful online business.