Want to use a sales funnel to your advantage? Here's your ultimate guide to understanding and building your first sales funnel and…
What Is a Sales Funnel? Ultimate Beginners Guide to Building a Sales Funnel
Share this article
Subscribe for updates
If you have ever tried to sell anything, then you know how difficult it can be to score your first client or close a deal. Sure, you can make some sales. However, getting to the point where you can produce regular revenue consistently is tough.
Do you know how successful businesses make consistent sales? Consistent and high enough that they can hire full-time employees without a problem?
Two words: Sales Funnel.
In this article, we'll explore what is a sales funnel, its different stages, and how you can build your first ever sales funnel.
Let's dive in!
Sales Funnel Explained
The idea of a sales funnel came from E. St. Elmo Lewis in 1898. Back then, it was called a purchase funnel (1), but today, it's been given different names— conversion funnel, marketing funnel, sales funnel. However, the model stays the same.
So, what are sales funnels exactly?
Here's a simple sales funnel definition:
It is a marketing concept, mapping out the journey that a customer takes when making any purchase. It illustrates a theoretical journey from attracting leads to the purchase of a service or a product.
The "funnel" metaphor refers to starting with a large number of leads or prospects that will eventually slim down to a smaller group of high-valued and highly-targeted customers.
The final goal of any sales funnel is not to only make a single sale, but to generate returning customers with lifetime value.
The Sales Funnel System
So, now that you understand what is a sales funnel, let's talk about the system.
The sales funnel consists of various stages.
From the first time that a potential customer hears about your brand until the moment they buy from you, they pass through these phases of the sales funnel. Depending on your niche, buying personas, and the kind of services or products you offer, you can design your sales funnel with as many stages as you want.
In general, however, these are the 4 main stages that you should pay attention to:
Image Source: Mailmunch
1. Awareness
The first stage means exposing your brand, products, and/or services, and making it known to prospective customers.
At this stage, your prospects should learn about your business, what services and products you offer, and what makes you stand out from your competitors. They might also become aware of the issues or pain points that they need to solve as well as the possible ways to deal with them.
This is the stage when prospects visit your site for the first time which they found when Googling, from your ad or a posted content on social media and other traffic sources.
2. Interest
At this stage, a consumer is actively looking for solutions to their pain points and the ways to achieve their goals. This is when they are doing comparison shopping, research, and thinking over their options.
This is also the time when a consumer expresses interest in your service or product. They can follow you on your social media account and subscribe to your email list.
The second stage is when you can attract them with good content. You offer incredible content, not to sell, but to educate or woo your prospects. The goal here is to establish expertise, help a consumer make an informed decision, and provide knowledge and help in any way you can.
3. Decision
Almost there…
This is the phase of a sales funnel when a customer is ready to make a purchase. They might be considering their options, which hopefully, includes you.
The third stage is when you should make your best offer— a discount code, free shipping, a bonus product. Whatever it is, just make sure that it's irresistible that they can't help but take advantage of it.
4. Action
This the stage where a prospect turns into a customer, purchasing your service or product, and becomes a part of your business.
They're checking out and clicking that "buy" button. They'll transfer the money to you so you can deliver your end of the bargain.
So, that's the 4 main parts of a sales funnel process.
However, it is important to note that there might be extra stages you need to include. Your interaction with a customer does not end with pushing them down the funnel to act. You want to do your best to make that single purchase to more purchases in the future.
So, you should include…
5. Retention
Once you have a new customer, you need to move them further into the sales funnel and focus on keeping your customers happy. Doing so will make them repeat customers or as brand advocates.
The same is true for existing clients. You want them to be your loyal customers and become your brand ambassadors. Whichever is the case, you should know how to leverage customer retention (2).
Image Source: Flickr
One option is to help your customers with all the problems and aspects related to what they bought from you. You want your customers to stay engaged with your service, product, and brand.
Building Your Sales Funnel
So, from what was discussed above, these should be the goal of your sales funnel:
Get traffic.
Build relationships.
Convert prospects.
Sounds easy, right?
However, if you have never created a sales funnel before— or perhaps tried to create one but it was not that successful—those three steps can be extremely intimidating.
Although it can be tough to craft a successful sales funnel, it is not that impossible to do.
If you have a website, you're halfway there already. The trick is to know how to create a sales funnel from scratch that will convert prospects into paying customers and to use any resources you have on hand.
What do you need to do, then?
Step 1: Drive Traffic to Your Site
Remember the first stage of the sales funnel? You need to increase awareness and drive traffic to your brand. In this case, to your website.
You can do it in two ways:
1. SEO and Content Marketing
Short for Search Engine Optimization, SEO is a broad term for the endless number of strategies that focus on getting your brand to the top of the SERP (search engine results page) when a user searches for something related to your brand.
SEO is the foundation of content and social media marketing— creating social content or blogs that provide the solution to consumers' problems or answers the questions of your target market.
2. Advertising
Another way you can raise awareness for your brand is through paid ads. Basically, you pay for users to see your brand.
The first option here is to try Google Ads (2).
Depending on your budget, Google Ads guarantee that your business can be on the first page of Google SERP for your target keywords.
Here's an example.
Google Ads are often called PPC ads, short for "Pay-Per-Click". This means that you only pay every time someone clicks on your ad.
The amount that you pay can change depending on how competitive your keywords are as well as how prominently you want the ad to be featured. The price can vary somewhere between $1 – $75 per click.
The next option is Facebook Ads (3).
These ads are featured on the Facebook newsfeed, either on the sidebar below trending stories, on mobile newsfeed, or right in the middle of a user's updates and statuses.
Here's an example:
One of the greatest features of Facebook Ads is its effective targeting. While Google allows you to drive traffic from users searching for something that is related to your brand, Facebook exposes your brand exclusively to the users who are more likely to be interested or attracted to it.
What's more, Facebook Ads are a lot cheaper, although they only have about 1/10th CTR (click-through rate) than Google Ads. This is why it is best if you run both Google and Facebook Ad campaigns.
Regardless of what strategy you choose to drive traffic to your site, you must ensure high customer engagement to keep them in the funnel and on the path to become paying customers.
This brings us to…
Step 2: Generating Leads
Lead generation is when the anonymous website visitor becomes a real person showing interest in what you offer. Someone you can actually communicate with and show how valuable and awesome your brand is.
You see, it does not matter how good your strategy is in raising brand awareness and getting hundreds or thousands of website visitors if none of them is interested in your offers. Lead generation puts you on track to positively pique targeted users' interests and influence them to become customers. Without this, you are just hoping for a conversion, fingers crossed.
So, how does the lead generation process work?
Basically, a user clicks on a Paid ad or CTA (call-to-action) (4) at the end of your content (remember step 1?). This takes them to a lead-generating landing page. From there, they will fill out a form to get your offer.
And voila! You got a lead.
Your landing page could be your homepage like this:
This home page features a lead-capturing element on it that they have designed to gather emails. This should be higher converting than the purely informational page.
The more common example of a lead-generating landing page is like this:
In the end, the goal of your landing page is to provide information and demo or test for the curious onlooker.
Step 3: Nurturing Leads
Now, there's no point in generating leads if you are not going to convert them into paying customers. This is where lead nurturing strategies come in.
This step is where you start to really build a relationship with your prospects and igniting their desire. It will keep your potential customers in your sales funnel by educating and engaging them, building awareness about your services and products, and providing real value.
The main goal here is to get your prospects to choose your brand when they're ready to purchase.
Lead nurturing campaigns are sent to the prospects and leads who have already shown some interest in your brand— often a result of your strategies from the previous steps.
Perhaps the best strategy of lead nurturing is email marketing, more specifically the email drip campaigns.
Email Drip Campaigns: What Is It?
Basically, you just send a series of emails over the course of a couple of weeks from the moment a prospect gives you their email info. Such emails are designed to educate and inform your lead, build a relationship, and develop trust. Ultimately, you want to encourage or influence them to find more about your business and make an informed decision.
With an email drip campaign, you need to craft a sequence of engaging and relevant emails. The rule of thumb is 4:1:1. This means 4 educational, 1 transitional, and 1 sales email.
You can do it like this:
First email: Simple but highly relevant message, welcoming.
Second email: Building rapport and transparency.
Third email: Provide resources and value.
Fourth email: Something personal to offer more knowledge about the business and build trust.
Fifth email: Comprehensive long-forms, showcasing your business clearly, highlighting your products and services relevant to the user.
Sixth email: Personalized, prompting a conversation, demos, and trials.
You can then set the conditions and workflow of your campaign. You will need to specify what happens when someone meets a condition you've set.
However, the most crucial part of any email marketing is to test your content. You'll be amazed at how significant a simple subject line change can be on your campaign's click-through or open rates.
A few best practices for your email drip campaign to keep in mind:
Keep it personal. Make sure to use their first names and use a casual, but professional tone. It is quite hard to refuse a request or unsubscribe from someone that you have spoken to personally or have a good relationship with.
Keep your emails on point and short. Most users receive dozens of emails every day. So, make yours concise and "skimmable" and still communicate the value properly.
Keep your emails focused on the subject that the recipient is interested in. Thus, you should carefully segment your email list.
Step 4: Closing Leads
Here's the best part of all— closing leads.
You're just a step away from converting a hot lead into a customer. This is the stage on your sales funnel when a lead is ready to act and become a customer. You just need to give them a bit of a push.
This step is simple and short, very similar to the previous step. Here, you will need to do late-stage lead nurturing campaigns. You can create a simple email drip, but with different content.
At this point, you are trying to answer these questions:
Why should I buy from your brand and not from others?
How do your services or products address my pain points?
How does your product or service work?
To answer these questions, you can create email content such as a buying guide, use cases, case studies, video breakdown, and discounts.
Creating a Sense of Urgency
Here comes the last push.
You'll do a sales call or send sales emails that create urgency. Offer them something that is time-sensitive, igniting their desire while incentivizing them to buy sooner rather than later.
Think of flash sales, package bundles, early-bird campaigns, limited-time discounts, special offers, and freebies. This can push them to take advantage of you and that they have something to lose if they don't.
Here's an example from Samsung.
You shouldn't, however, confuse this sales tactic with rushing a consumer. You don't want to pressure them into saying a solid no. So, you should provide them with another reason why your service or product is the perfect choice for them, and it is the perfect choice, right now!
Retargeting Leads
Once your campaign is finished, your prospect should now be a paying customer.
Or not.
Don't worry, it happens all the time.
A lead who does not convert when you want them to is not a lost lead. They're simply working onto their own schedule.
So, you might want to keep on moving them, instead of forgetting about them. This way, they are still within your brand's communications strategy and you're still on top of their mind.
With that said, you can do retargeting or remarketing campaigns.
This campaign uses ads or emails that specifically deliver to people who have already visited your site or engaged with your content.
For instance, you can launch an abandoned cart campaign. This is when users place products in their online shopping carts but abandon or leave them before concluding the checkout process.
Online retailers deliver social media or display ads in order to encourage users to return and finish the purchase. Or you can just create an abandoned cart workflow in your email drip campaign to remind them about the products that they left behind.
So, at this point, you should have won over new customers. But it shouldn't stop here. Remember, the goal is to make a consistent sale.
So, you need to do some…
Step 5: Retention Strategies
At this step, you want to keep your customers engaged and happy, making them loyal advocates for the long-term.
Did you know:
It is 5 times cheaper to re-sell to previous customers than generating new ones (5)?
Also, the success rate of selling to an existing customer vs new prospects is quite significant. Take a look at these findings:
Image Source: SuperOffice
To accomplish this, you first need to help them make the most of your product as well as resolving any issues that they might have. You also want to re-engage with these customers, encouraging them to buy from you again as well as refer you to their friends and family.
Some of the content types that you can use at this step include:
Surveys
Special offers
Thank you emails
Follow-ups
Support resources
Technical assistance
Product usage guides
Referral programs
Upsell campaigns
Live demos, product-specific tutorials, and webinars
In short, you need to continuously create content, offers, and improvements in order to keep them engaged.
Conclusion
Creating a sales funnel is a continuing process.
It is important that you gather data around, measure, and analyze. This way you can figure out where your weaknesses and strengths lie and improve your funnel as you go to get better results.
Hopefully, this article has answered the question "what is sales funnel" and provided a better idea of how it works as well as how you can build one.
If you have any questions about any of the stages or steps, feel free to reach out in the comment section below! We'd love to hear from you!
Frequently Asked Questions
References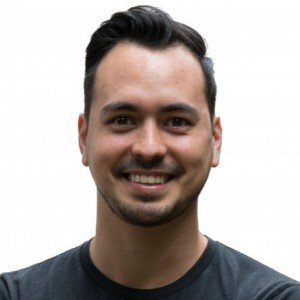 Article by:
Hey I'm Allan, founder of Dotcom Dollar. I started my own successful online business and quit my job in 2015 to travel the world. I started Dotcom Dollar to help aspiring entrepreneurs like you create a successful online business.