Russell Brunson Net Worth, how much money has he made? I will answer this question for you in detail below. Russell Brunson is an internet marketer who has…
Share this article
Subscribe for updates
Russell Brunson Net Worth, how much money has he made? I will answer this question for you in detail below. Russell Brunson is an internet marketer who has been in this game for many years. He has become a household name for his role as the CEO of a software company called ClickFunnels. For this reason, many people have become interested in knowing Russell Brunson's Net Worth.
I will first provide you with a brief overview of Russell Brunson and what his life was like before becoming the Clickfunnels founder. I will then show you exactly how much money he has made from the products he created which has led to a sizable increase in his total net worth. 
Who Is Russell Brunson?
If you have been involved in the dotcom world for at least 6 months then you have probably heard of a man named Russell Brunson. This self made millionaire has become one of the most famous and influential internet marketing entrepreneurs in the world today.
Russell Brunson is most well known for introducing the concept of sales funnels to the world through his super successful ClickFunnels SaaS (software as a service) company. The most amazing thing about Russell's company is that he was able to start Clickfunnels without any outside venture capital funding. Another thing that may surprise you is Russell Brunson's age, he is only 39 years old meaning he achieved this success by his mid 30's which is amazingly quick in anyone's book. 
So now that I have given you a little insight to the type of person Russell is, I want to give you a little history lesson on him before digging deep into Russell Brunson's Net Worth and how he successfully built his wealth empire. I hope you will see some traits Russell possessed from an early age that has helped him become successful today.
Russell Brunson's Early Days
Russell Brunson was born in 1980 in Provo, Utah. Marketing and sales was truly in his blood from an early age of 12 years old. While other kids were playing outside, he was collecting junk mails, studying tv commercials and radio advertisements. During this time he opted into many junk mail business opportunities. He was willing to put his own money on the line in order to further his knowledge of direct response marketing because he believed had unlimited profit potential.
Russell Brunson was also a very competitive person who loves to win. This can be seen from his wrestling career during high school. He worked hard to achieve success by taking out the silver medal during the High School Nationals in his senior year which earned him a scholarship to college.
He continued his wrestling career all through college at both Brigham Young University and Boise State University. It was through Russell Brunson's education at Boise State where he met his wife Collette. The two college sweethearts have been together ever since and they now share five children. Even until this day, Russell Brunson and his wife Collette Brunson currently live in Boise Idaho with their family. Russell had a keen interest in internet marketing while he was still attending college. Just one year after graduation Russell's knowledge and determination had already made him a million dollars.
Russell Brunson's wife Collette and five children
Life Before ClickFunnels
Russell Brunson's successful potato gun DVD course was his first breakthrough in business. He then progressed further by selling more products ranging from coupons, software, tech services, t-shirts to coaching books and even consulting services. 
After Russell successfully sold many different products and services, he created a company called DotCom Secrets in 2002 where he travelled all over the country sharing his unique marketing knowledge through workshops and seminars. One of Russell's first major achievement came when he was able to collect 1.5 million leads for a company and win himself a Ferrari for this hard work. 
A few years later while working on his business, Russell realized his pain point where his team would spend 4-6 weeks building out each sales funnel for a single product launch. He needed to find a faster and easier way and so an innovative SaaS company called ClickFunnels was born.
What Is Russell Brunson's Net Worth?
Before I start, please know that nobody truly know exactly how much Russell Brunson is worth, however, I am confident to say it's very high considering he has done very well in his previous ventures. His three main business successes come from ClickFunnels, the Inner Circle Mastermind Program and Russell Brunson's very own internet marketing books. All of these income streams have done very well for him and has added significant value to his net worth. 
I believe Russell Brunson Net Worth is around $42 million as an estimation. Bear in mind this figure is an estimation as of 2019 and not including any other potential successful projects he has coming in the future that may add significant wealth to his total net worth. I will dive deeper into his main income streams below and how I arrived at the $42 million number with reference to sources to back up my research.
How Russell Brunson Built His Net Worth
Russell Brunson's Net Worth has increased from being involved in numerous business ventures, however, the top three that has made him the bulk of the money are Click Funnels, mastermind program and books. I will provide a more in-depth explanation of these three income streams below: 
ClickFunnels Net Worth
Russell Brunson's biggest success in business to date has been a SaaS company called ClickFunnels. This software creates sales funnel pages to help businesses generate email leads and sales without having to write any code for their website. ClickFunnels is owned by Etison LLC and was founded back in 2014 by Russell Brunson and his fellow entrepreneur business partner Todd Dickerson. 
ClickFunnels has 2 main pricing plans which are the $97 per month basic plan and the $297 Etison Suite plan which has unlimited funnels and pages. For the purpose of this case study, I will calculate Russell Brunson ClickFunnels Net Worth conservatively and use the $97 plan only. 
As of July 25, 2019 ClickFunnels has 92,706 members using the software. If you multiply that number by the $97 plan you will see it equates to $108 million revenue per year. Now the problem is no one knows for sure how much in expenses Russell pays to run the business so lets be conservative again and assume it is a 30% profit margin which he splits half with his business partner. After crunching more numbers, it looks to be around $16 million per year that Russell Brunson will profit from ClickFunnels.
Lastly I will estimate the profit for 2018 to be half of 2019. Repeat this until the year 2014 when Click Funnel was started. The final ClickFunnels net worth for Russell Brunson is around $31 million which is not too shabby at all.
Mastermind Program Net Worth
Russell Brunson runs a very profitable and expensive mastermind called Inner Circle Life. This program is run by Russell Brunson himself as he becomes your mentor and coach you one on one for the full 12 months. He only accepts 100 people to participate in the mastermind each time it is open. The cost is not cheap, Russell charges around $25,000 per person per year for this service which contributes a decent amount to his overall net worth. Crunching the numbers and he will receive around $2.5 million per year from this program. 
A mastermind program like this can have a very high profit margin for him as it does not cost much to run this program, instead Russell's main cost for this program is his time. Therefore I will assume he earns $2.4 million per year for this program which has been running for at least 3 years. A quick multiplication will show you that he has made $7.2 million over the course of 3 years. 
Russell Brunson Books Net Worth
The internet marketing legend has written many books, but there are five main ones that has generated the bulk of his revenue which I will discuss here. The first book is called 108 Proven Split Test Winners. This book is about giving you ideas on how you can change and tweak (A/B test) your website page to convert better and therefore earn more money. 
Another book that is newer is called the Funnel Hacker's Russell Brunson Cookbook. This book provides an in depth guide and examples about building sales funnels. Funnels are super important for most businesses looking to capture leads or make sales and this book can assist you in achieving that goal. Oh and by the way, its free, you just have to download the digital copy. 
The next book is DotCom Secrets book, this book will help guide you to grow your online business with Russell Brunson's marketing knowledge. Expert Secrets book was the next book to be released. This book helps you find your inner calling to become an expert and build a passionate tribe of followers. Lastly, the 5th book is called Network Marketing Secrets and it is about how to use sales funnels to grow your network marketing team. 
Now it gets interesting, from Russell Brunson wikipedia website, he has sold around 100,000 copies of DotCom Secrets and Expert Secrets books. These books are self-published meaning he can receive around 70% royalty of the $4.99 price which comes down to $3.5 royalty for each book. That means Russel has made approximately $700K from his ebooks alone. 
All of the books above are very popular and continue to sell very well because the information provided are very useful and actionable. If you are interested in purchasing and of Russell's books, you can go to his official website and pick up the ones you are interested in. I have read all of them and was not disappointed.
Other Sources of Income Net Worth
It should be noted that Brunson's net worth is also being increased in other ways. Russell sells his services, starting from just picking his brain for an hour over a lunch for $5,000 or getting him to speak at your event for $100,000. Russel can also build you a funnel and take 10% gross sales of that particular funnel, this will cost you $250,000. Lastly, Russell can train your team for $100,000 in his office or for $250,000 he can come to you. 
I don't even want to start to guess how much Russell Brunson has made from these services but I believe $3 million is a conservative guess. Overall, this puts Russell's Net Worth at a whopping $42 million. Safe to say he is doing very well for himself.
Conclusion on Russell Brunson Net Worth
I hope I have provided you an insight into Russell Brunson net worth and his main sources of income from his products and services. Do you want to get rich like Russell Brunson? Then work hard & smart and I believe you can get there.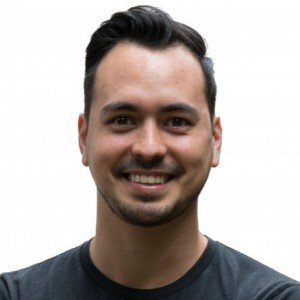 Article by:
Hey I'm Allan, founder of Dotcom Dollar. I started my own successful online business and quit my job in 2015 to travel the world. I started Dotcom Dollar to help aspiring entrepreneurs like you create a successful online business.