We take a look and compare two of the most popular podcast hosting services, Podbean and Libsyn. Which one is the best in terms of…
Share this article
Subscribe for updates
Podcasting is, without a doubt of one of the most popular media forms to date with the number of listeners in the US increasing by up to 37.5% from 2017 to 2020, according to The Infinite Dial® 2020 U.S. from Edison Research and Triton Digital (1). It is even popular now as more and more people get into podcasting to express their thoughts and opinions on specific topics. It's also one way of sharing, promoting, and recommending products and services to a broader audience.
Getting into podcasting doesn't need to be complicated. You just need the right mic, recording software, and a topic that you want to discuss on a particular episode. For your podcast to be published and listened to, it has to be uploaded to a host. There are a lot of them out there, but two services stand out from all of them.
In this review, I'm going to compare two popular podcast hosting platforms–Libsyn and Podbean. Just a little disclaimer, both are good services. As a guide for aspiring and beginner podcasters, the purpose of this review is to help you find the best option for your previous and future podcast episodes.
To give you a quick outline, both of the mentioned hosting platforms:
Give beginning and advanced podcasters a platform to upload their episodes through their host.
Allow podcasters to reach hundreds to thousands of listeners around the world.
Offer podcast hosting services for its users, with the option of upgrading to premium packages for podcasters to take a step forward into the podcasting industry.
Offer tools and guides to help kickstart your podcasting career.
Make podcasting fun and easy.
Libsyn vs Podbean Review
Now that we have covered the basics, let's dive into our in-depth review of these two popular podcast hosting services. I have already used both platforms, and I'll share with you everything you need to know about them.
Libsyn is short for "liberated syndication." Without a doubt, it is one of the largest and mostly-recommended podcast giants for both old and new podcasters. It paved the way to the podcast medium and industry's growing hype since it was established in 2004. It helped the industry flourish.
I love Libsyn because it listens to their growing userbase and continuously improves to serve you better. Every time I visit the site, it's always fresh with updates, unlike other podcasting hots when you only get an update or two every two or three months or a year. The platform understands the importance of providing top features and services for both beginner and expert podcasters.
For someone who just got into podcasting since last year, I will always turn to those who have been in this industry for a long time. Libsyn is one of those.
Features
Now that we know a little bit of Libsyn, let's now go into its features:
Libsyn has a feature that they named OnPublish (2), which is a publishing tool that is unique from other platforms. OnPublish makes it easier for users to connect to their audience through various podcast channels, platforms, services, and apps that they choose to listen to your podcasts. Together with the Libsyn RSS feed, it makes podcast uploading and publishing more convenient.
The RSS feed is, without a doubt, one of its useful features as it automatically sends and announces your new uploaded content to your subscribers. It also has additional tools to save you time from editing and uploading and doing more activities for your brand.
Other features include quick and easy add-on and removal of new content in the RSS feeds. You can also customize the way your podcast is delivered to your subscribers or audience. It also allows a podcaster to schedule when to publish their podcasts. This comes in handy, especially if are doing a podcast series.
Since many podcasters would love to know the engagement rate per episode, Libsyn also has advanced reporting features that would help the podcaster find the best time to publish or improve some parts of the content.
The platform allows you to create Custom Apps, specifically on mobile, to make your brand better. This is especially beneficial if you have a regular podcast show and want a sort of exclusivity for your series. If you're inexperienced in this field, don't worry as Libsyn has very active customer support to assist you with anything you need.
The Libsyn Player is the platform's podcast player that can be embedded into your website or download on your mobile device. The player also gives you the convenience to create playlists of your top podcast episodes or even your favorites from other podcasters.
The Libsyn Directory, on the other hand, will help you organize your shows and your favorite podcasts published under the service.
For those who want to advance their brand to the next level, signing up for LibsynPro would give you advertising and marketing campaign management features. These will help you promote your podcast better, as well as create better content for your audience.
If ever you require more advice, Libsyn has its own podcast series called The Feed, which gives listeners tips and strategies to be better at podcasting, marketing, etc.
The Pro plans come in the following tiers: $5, $15, $20, and $40.
Libsyn Pros and Cons
What do I like and don't like about Libsyn?
Podbean has been praised for its very simple and easy-to-use podcast platform. This the go-to choice for those who are looking for the right podcast platform to start with. It has the most comprehensive tools and services that you need when it comes to getting your first podcast episodes out there.
Podbean has been one of the best options when it comes to podcast publishing as many podcasters I know from a different service provider shifted to the platform. With this in mind, it is definitely the next best thing.
It started its podcast hosting services in 2006 and has more than 7.5 million podcast episodes uploaded on their service alone. Aside from offering podcast hosting services, it has tools to help podcasters attract new listeners, as well as improve their brands.
It's no question why a lot of people prefer Podbean. The interface is easy to navigate and comes with easy-to-follow instructions from uploading to publishing your content.
Features
What are Podbean's top and highly-recommended features?
The first that stands out is the Website Builder. Once you signed up with the service, you are given a subdomain that allows you to set-up a website for your podcast. This is perfect for those who are still starting with their brand. You can also post some important announcements as well as the synopsis of the podcast episodes.
The platform also offers basic SEO to help you optimize your podcast and reach out to more listeners. If your aim is to get your first podcast titles to appear on either Apple Podcase or Google Play, you should take advantage of this.
For the convenience of on-the-go mobile users, Podbean has a mobile app (3) that you can download on the Apple App Store or Google Play. It is just a little note that the quality may not be as excellent as the standard recording software.
Other key features include Video Podcast Support if you want to add a personal touch to and ensure better interaction with your podcast, Marketing Tools to level up your brand and reach out to more listeners, and Analytics to give an overview of your audience episode.
You can enjoy Podbean in the following monthly packages: Basic ($0), Unlimited Audio ($9), Unlimted Plus ($29), and Business ($99).
Podbean Pros and Cons
We go in deeper on the good and bad sides of Podbean:
Comparing Libsyn and Podbean
Since we have already covered the basics and features of the two, let's compare Podbean vs Libsyn podcast hosting services based on the following key areas:
Storage
Libsyn offers podcasters storage capacity from 50MB to 1.5 GB. The downside here is that it does not offer unlimited storage. Podbean, however, provides a minimum of 100MB monthly with an option to upgrade to unlimited storage.
Content Distribution
Libysn distributes your podcast through RSS and its podcast page. In Podbean, you can spread your podcast through a personalized website, network pages, and RSS. The downside is the advance distribution is only possible through more extensive monthly plans.
Price
Libsyn doesn't have a free plan while Podbean has one. The former has a basic monthly plan at $5, while Podbean basic monthly plan starts at $3.
Downsides
The additional features in Libsyn require you to upgrade to bigger tier plans to get them. Podbean's significant downside is that its customer service isn't top-notch and reliable all the time.
Finding the Right Podcast Hosting For You
Thanks to podcast hosting services like Libsyn and Podbean, finding a host is easier and quicker. It's less overwhelming for beginners as well. It's always good to have options.
You just need to identify which platform suits your needs and preferences best. To help you make the right choice:
Ensure that the starter services you are looking for are FREE or at least comes with a free trial that you can cancel at any time—no extra charges. No buts and no ifs.
Make sure that the premium services are within your budget. No hidden or extra fees either.
Check that the features offered are exactly what you need to start podcasting. Find out what makes a platform stand out from the rest.
Check out the customer support. This is just in case something goes wrong when you're working on your show.
Podbean vs Libsyn Podcast: Which is the Best Podcast Host 2020
Although Libsyn has been in the industry for a long time, you can never ignore the fact that Podbean has more reliable podcast features for beginner and advance users. Thus, Podbean is the best choice of the two.
Its most significant selling point as a podcast platform is the offer of unlimited storage capacity and a personal website ideal for any brand. Also, many testimonials online show that many podcasters transferred from Libsyn to Podbean as the latter provides better and more budget-friendly services.
If ever more security features are added to the platform and better customer support, I am confident that Podbean will be on top of all the other podcast platforms out there.
We hope that this review has helped you decide which host you should get into and what will work best for your brand or topic.
References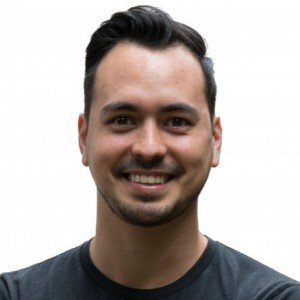 Article by:
Hey I'm Allan, founder of Dotcom Dollar. I started my own successful online business and quit my job in 2015 to travel the world. I started Dotcom Dollar to help aspiring entrepreneurs like you create a successful online business.