This IN-DEPTH Podbean review uncovers why this software is considered as the TOP and MOST PRACTICAL podcast hosting platform for beginners and…
Podbean Review 2021: BEST Podcast Hosting For Beginners?
Podbean is a feature-packed and straightforward podcast hosting platform. This software is convenient and functional. It is beginner-friendly and requires zero technical knowledge. This software is an excellent choice for those who have plans of growing their podcast and making money out of it.
User Friendly
Navigating through Podbeans platform is a breeze, and it has left out technical jargon which makes it easier to understand what each page and button is about. Though some pages change the interface, the way they are structured is still easily adaptable.
Features
This platform is filled with useful features that benefit podcasters, regardless of their skill level and purpose. It makes setting up easy for anyone, and it has all the right tools to support shows in whichever phase they are in.
Support
Podbean has a Support Center with all possible concerns thoughtfully categorized. Each resolution has step-by-step instructions and includes a video as well. However, when there are issues not included in the knowledge base, Live Chat is only available on Business Plan. Otherwise, a ticket needs to be opened via email.
Value for Money
Podbean offers a free plan that is favorable to those who want to try and explore podcasting first, without the need to invest money just yet. However, as the show grows, the most advanced features are only available on higher-tier plans.
Share this article
Subscribe for updates
In choosing a platform to host your show, it is important to consider the platform's features, usability, and pricing. In this Podbean podcast hosting review, I will go over everything this platform has to offer. Continue reading to find out if Podbean is the right platform for you!
What Is Podbean?
Podbean.com is a podcast hosting platform that has been around since 2006. It is where podcasters can publish, distribute, market, and monetize their shows. It has multiple tools and even offers custom solutions for different podcaster's needs (1).
Currently, pod bean is a home to The Misfits Podcast, True Crime Garage, and The Secret Sauce, and more (2)!
Who Is Podbean Suitable For? (And Why)
Podbean podcast is a great platform for starters and businesses alike because it makes podcasting easy and less overwhelming.
This platform sets beginners off at a great start as they focus on publishing quality content and growing their audience base more. Plus, it has all the right tools to help anyone grow their shows and profit from it.
On the other hand, Podbean lets businesses run their course smoothly without the need to worry about the technical aspects of it.
Podbean Features & Effectiveness
The dashboard's interface is simple as it only displays the necessary statistics you need in order to gauge how the recent episodes did. Overall, it makes the platform less intimidating.
For the free plan, it only shows the number of all-time downloads, yesterday's, in the past week, and month. It also has stats of the previous 5 episodes and a preview of the recent comments. Advanced statistics will become available after a plan upgrade.
Publishing & Distribution
I would say publishing an episode on Podbean is seamless. After uploading the mp3 file, you can go ahead and edit the title, description, season, and episode number all in one page! There is an option to publish now or schedule it at a later date (if you have an upgraded plan!).
A unique feature of this platform is the Social Media Auto-Sharing, and it is impressive! What it does is it automatically publishes your episode to the show's connected social media accounts! It generates audiograms for both audio and video podcasts, which saves you a lot of time!
One minor concern: it only accepts alphanumeric file names and automatically renames those with spaces and other characters. This may be an issue for those who want their file names to be kept as is!
Embeddable Players
Each episode has two types of audiograms, in rectangle and square. Both of which have Podbean podcasts watermark though it can be removed under the Business Plan. I would say they may look bare and simple, but it has all the right functions for your listeners.
Pro tip: As much as possible, don't use images with black, white, or transparent background, or you may risk having some details missed out.
For the show player, I love how it allows you to customize its appearance from background to text and it also does not have Podbean's branding, which is fantastic!
It has a download and share button in place, but I noticed it lacks a follow or subscribe button. It would be perfect for listeners to have that option and beneficial for increasing your audience too.
Website
A great thing about Podbean is that it adapts to your show's branding, even on the website! Unlike other platforms, you get to design how your site looks, and it adds so much to your show's uniqueness and credibility.
However, it is important to note that the website is only available to those with the Unlimited Audio Plan and higher.
Statistics
On upgraded plans, the analytics can go as deep as showing which countries your listeners are from, where they listen to, the show's 24/7 download activities, and the retention rate. I would say these are vital information to have so you can adjust to your audience's preference.
While this platform offers great statistics, those are only industry standards. I would say other platforms can provide more specific details. It is not a dealbreaker at all though!
Podbean Podcast App
Podbean is both a platform for listeners and podcasters through its mobile app. Podcasters can record, edit, publish, and start a Livecast straight from the app. This is very useful because it makes podcasting possible wherever you are!
The Podbean app is also an avenue for audience interaction. Listeners can comment and give Podbeans, an in-app currency to support their favorite shows. This is actually a brilliant idea, especially if you want to know your audience on a more personal level.
Podbean plugins are either paid or free to use. Your options range from Dropbox integration to automated emails via Mailchimp.
Podbean Plugins
Podbean lets podcasters install plugins with no hassle. Just choose among the available plugins and click to install. It even lets you create your own plugin!
Marketing & Monetisation
Podbean has a lot of marketing and monetization options that help take your show further. It has an Ads Marketplace (3) where brands can sponsor your episode. It may take a while to be selected, but as long as you have unique content, the opportunity is just around the corner.
Another option is growing a fanbase and releasing Premium Content (4). This type of content gets published on the Podbean app, and your listeners can purchase it from there too. There are no fees to releasing premium content; instead, Podbean takes a 15% share. Not bad at all!
In connection with the premium content, once you have established a fanbase, you can opt for the Patron Program (5) where listeners fund your show a fixed monthly fee to help keep it running!
Lastly, while you are still building your audience, you can start earning commissions for being a Podbean Affiliate (6). Just promote the platform to fellow podcasters, businesses, and brands and let them sign up using your link!
Podbean Pricing
Beginners who want to test the waters with podcasting can benefit from the Podbean Free Plan. Although it is free, I must say it is limited yet generous at the same time.
Free users can enjoy up to 5 hours of audio per month and publish up to 3 episodes per day which are not bad at all. However, customization options or any of their great features are only available on Unlimited Plus and Business Plans.
I honestly think that the Podbean Plans were designed to push users to upgrade to the $29 or $99 a month (should they prefer annual billing) in order to get the full experience of Podbean. To those who are looking for a budget-friendly platform, charging $29 or $39 may be steep.
Podbean Support
Podbean's Support Center is helpful unless you are faced with an issue that is not part of their resources yet. Other than that, their articles are easy to follow with the step-by-step instructions and video guides. This is important and beneficial for beginners and non-tech-savvies!
Their Live Chat Support is only available on the Business Plan, which may be an issue to those in need of immediate resolution. Though they have a support ticketing system done through email, this may mean response time is not much of a priority.
Podbean Podcast Hosting Reviews
Trevor Fenner, the host behind eCommerce Paradise, switched from Libsyn after finding it too complicated. In his video, he highlighted how Podbean is simple and easy-to-use. He also gave a quick tour of the platform and explained why he loves using it for his own show.
The host of The Hustle Show also made an in-depth video review of Podbean. For the most part, he compared it with Libsyn and Simplecast. According to him, this platform is more reliable and offers great features which others do not.
User Feedbacks & Reviews
Check out what users have to say in their Podbean reviews:
Image Source: Podbean Reviews
Final Verdict & Recommendation
To wrap this up, I am giving Podbean a rating of 4.37 out of 5.
Podben has all the essential tools to get anybody started with podcasting and to become successful in it. This platform is robust, yet it is very convenient to the point that it lets you control your show even on mobile! Plus, it requires no technical knowledge at all!
The only main concern I have with this platform is its pricing plan which can mislead podcasters to think it is affordable at $9/month when in reality, if you want to get the most out of it, the Podbean cost at least $29/month.
If you are a beginner, I highly recommend this platform because it saves you from the hassle of transferring to another as you grow. Though the price can be high for starters, with all the monetization options, it is still easy to gain back. I do think it is a good investment!
Podbean Alternatives
If you want to check what other platforms have to offer, here are the top 3 competitors of Podbean:
To those who are looking for affordable platforms, Libsyn (7) offers a Classic Plan that costs $5/month. It also has multiple monetization tools, a mobile app, and integrated publishing. I would say Libsyn is a tough competitor of Podbean.
Spreaker (8) is an all-in-one platform, and it makes podcasting seamless. It lets podcasters record straight from the platform. It has a free plan too! However, their monetization tool is only available on their On-Talent Plan which is at $6/month. It is still cost-efficient!
Anchor (9) is a 100% free hosting platform. It allows podcasters to record and edit episodes from the platform. Even better: Anchor pays podcasters to use their app! It has an interesting business model, and it is worth checking out!
Frequently Asked Questions
References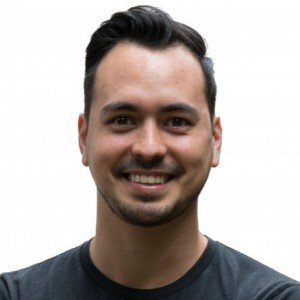 Article by:
Hey I'm Allan, founder of Dotcom Dollar. I started my own successful online business and quit my job in 2015 to travel the world. I started Dotcom Dollar to help aspiring entrepreneurs like you create a successful online business.