On the look-out for a SUITABLE online learning platform? This Pluralsight vs Lynda comparison review will help you decide which is a MORE WORTHY investment…
Share this article
Subscribe for updates
The work landscape is continuously changing, and we need to keep up with these changes to remain competitive at work. One of the best things an employee can do is to continue the quest for better learning. However, this is not quite easy with all the demands of our time and limited mobility, especially during the pandemic. Fortunately, online learning platforms like Pluralsight and Lynda will help you engage in continuous learning despite the restrictions.
Pluralsight and Lynda are two of the best names out there when it comes to online learning. So, which of the two is better? Let's take a closer look.
Pluralsight vs Lynda: Overview
Pluralsight was founded in 2004 to assist technologists to expand skills. From its classroom-based beginnings, Pluralsight had shifted to an online learning model in 2010 to reach more individuals. To date, it has over 1500 expert authors with over 7,000 courses.
Meanwhile, Lynda had been around for over 20 years, helping individuals develop creativity as well as software and business skills. Now, Lynda is part of LinkedIn, and has been rebranded as LinkedIn Learning. It has over 16,000 online courses which allow flexibility in access and schedule.
In a nutshell, Lynda and Pluralsight both employ a subscription model to access a number of online courses taught by "industry experts." Both have a variety of courses although Pluralsight tends to focus greatly on technology-related skills. Meanwhile, Lynda provides courses for software, creativity, and business skills development.
Pluralsight vs Lynda: Courses
Pluralsight focuses mainly on technology-related skills development. It has over 7000 online courses taught by screened or selected instructors to maintain consistent quality in the courses offered. Courses in the following areas are found in Pluralsight: 
Software Development
IT Ops
Data Professional  
Architecture and Construction
Manufacturing and design
Cloud Computing
Machine Learning/ AI
Business Professional
Information and Cyber Security
Creative Professional
The screening of instructors has rendered a more stable quality among the courses, unlike other online learning platforms where everyone could teach. You can search using predictive search (Iris) which recommends content that is suitable for you based on your learning behaviors, interests, and needs.
Meanwhile, Lynda offers a more impressive course Library with over 16,000 courses with tutorials in five languages. It offers courses in software, business, and creative skills development.  
It offers course recommendations that are personalized for you. The contents are delivered mainly through video lectures with some optional projects.  Here are some courses offered by Lynda.
Verdict
Winner: Pluralsight and Lynda
In terms of the quality and in-depth courses, Pluralsight is a clear winner. Its selectively screened instructors render a more stable quality of the courses in Pluralsight. On the other hand, Lynda offers you a more extensive course library on a variety of topics. This gives you a broader choice for your online learning. 
Pluralsight vs Lynda: Cost
Both Pluralsight and Lynda use subscription-based models. There are monthly and annual subscriptions. Subscribing to the platform gives you unlimited access to their course library. However, some features depend on the nature of the subscription that you have availed (for Pluralsight). 
For Pluralsight, a subscription could be made for personal, professional, or enterprise. For a personal plan, you can choose between a monthly and annual subscription. These two have the same features, which include the following:
Access to all courses
Learning paths
Channels
Course Discussions
Exercise Files
Mobile and TV apps
Offline Viewing
Conferences
Guides
Badges
Skill IQ
Role IQ
Course Learning Checks
However, for you to access certification practice exams, interactive courses, and projects, you need to avail the premium subscription. Plans and prices are shown on the image below:
Lynda uses the same subscription model. However, there is no premium account, hence all features are accessible to all subscribers regardless of the plan.
Unlimited access to the course library
Flexible learning with bite-sized video or audio 
Offline viewing 
Personalized course recommendations 
Certificate of completion
Interactive learning
Full access to LinkedIn Premium
Pricing of plans in Lynda may change according to country billing information and profile. For updated price check, Lynda website (1).
Lynda and Pluralsight do not have free courses. However, both have free trials. Pluralsight offers 10 days or 200 minutes of free trial (whichever comes first). Meanwhile, Lynda has a one-month free trial period. You can use this time to check whether any of the two is a suitable platform for you. 
Take note, however, that after the trial period (10 days for Pluralsight and 1 month for Lynda), you will automatically be charged for paid subscription, unless you cancel it manually before the free trial period ends. Similarly, your subscription will be automatically renewed, unless you choose to cancel before the current subscription period ends. 
Verdict
Winner: Pluralsight
Pluralsight provides greater value for your money with their in-depth course from expert instructors. The downside, however, is that some features are accessible only for premium package subscribers.    
Pluralsight vs Lynda: Time Commitment to Complete the Course
Both Pluralsight and Lynda provide flexibility in completing the course. This is quite an important consideration for most of the busy working individuals who are merely trying to squeeze online learning with the current demands at work and home. 
The good news is that you are not pressured to complete the course at any specific time with these platforms. Nonetheless, note that while your course completion is flexible, your subscription is not. Hence, if you take more time completing the course, you will have to extend your subscription for the platforms.
Bear in mind that in order to maintain updated course contents, the platforms might have to retire some of the courses.
Lynda and Pluralsight offer individual courses. This is unlike other platforms which offer programs. Hence, the time it expects you to commit could be shorter. You could also use filters in your search to locate materials that are within the ideal time frame you are willing to commit. With Lynda, you could locate course content that lasts for minutes to more than three hours.
Another option for you is to check the course overviews. These will inform you of the amount of time you would need to devote to complete the course.
Verdict
Winner: Pluralsight and Lynda
Both Pluralsight and Lynda give you a flexible schedule to complete the courses. Only your subscription period sets the limitation to your access to the course. They also provide overviews so you would know how much time you would have to commit to a course before you enroll in it.
Pluralsight vs Lynda: Certification
Both Pluralsight and Lynda would issue you a certificate of completion once you have completed the course in full. These are downloadable and could be shared. You may be wondering, how do you earn a certificate on these platforms? And are they worth it?
In Lynda, you earn a certificate if you have watched all the videos in the course. You will not earn the certificate if you skip some videos. A Viewed icon will inform you which videos you have watched, so you could keep track. Further, you do not need to complete course assessments and exercises to be able to get the certificate.
Lynda would not issue a certificate for very short courses (under 10 minutes) and courses with frequent updates.
You also need to remember that while you could share your certificates in Lynda, it is not recognized by third parties. It only indicates you have completed a course, which is an indication of your self-motivation to learn.
Similarly in Pluralsight, you need to have 100% completion of the video course. Afterward, you could print or download your certificate in pdf format.
In Pluralsight, certificates could be earned once you complete video courses, not project or interactive courses. 
The good news is, Pluralsight's certificates could be of value to some certification organizations with which Pluralsight has agreements. Hence, some courses could earn you credits for continuing education (CEU). Some of the organizations that recognize Pluralsight courses are CompTIA, IIBA, and ISACA among others. For a full updated list, see Pluralsight (2).
Verdict
Winner: Pluralsight
Pluralsight certificate could have more weight because of its agreements with some certification organizations and because of its reputation for being more selective of the instructors for courses. However, accredited or not, a MOOC certificate could always be an indicator of your drive for learning which is an asset to the company.
Pluralsight vs Lynda: Navigation
The navigation experience for the website and dashboard are very important for online learning platforms. You expect the website to give you all the information that you need before you jump right in. Meanwhile, the dashboard could aid or complicate your online learning.
Pluralsight website is very useful to survey the information that you will need to make informed decisions. Its layout is very simple, allowing you to locate the information you need, such as the courses, plans, and prices. I also love that they are upfront with the details for each plan, indicating the cost, features, and limitations for each gadget you might plan to use.
Pluralsight also gives you an overview of the courses, including the bionote of the author and other pertinent information about the course. The videos could be watched at reduced or increased speed. You could also activate the subtitle and take notes.
Similarly, Lynda's website is quite helpful. It may not have the specifics of Pluralsight because subscription features for Lynda are the same for both plans. Further, it will automatically convert the plan's pricing depending on your country billing information.
It also provides a very helpful overview of the courses, so you would have a good basis for making decisions on whether to enroll in the course or not.
Lynda also permits you to watch the video on courses at reduced or increased speed as you will see in the image below. You could also opt to activate the subtitle for the video, read the transcript, or view it offline. It also allows you to jot down some information or insights through the notebook.
Verdict
Winner: Pluralsight and Lynda
I believe that both Pluralsight and Lynda are easy to navigate. They provide important information that you need to know. The overview of the courses is provided to help you decide whether to enroll or not. Further, the provision for multiple sensory or differentiated learning through subtitles, transcripts, and speed adjustments are also nice features.
Pluralsight vs Lynda: Pros and Cons
Pluralsight Pros
In-depth lessons and advanced content. Pluralsight provides more in-depth training through its online courses.


Screening of instructors. Pluralsight has a screening of instructors who will be teaching their courses. Hence, not just everyone can teach in Pluralsight. This could be one reason for the more consistent quality of the courses in Pluralsight as compared with other online learning platforms.


Credits for some certification organizations. Select courses in Pluralsight could earn you credits for continuing education in some certification organizations such as CompTIA, IIBA, ISACA, ITIL®, PMI®, and PRINCE2® and PRINCE2 Agile®.
Pluralsight Cons
Outdated courses. One of the things that you need to watch out for in Pluralsight is the outdated courses. With fast-changing technology, you would want to make sure that what you are learning remains relevant. Hence, make it a habit to check when the course was created.


Poor customer service. Pluralsight has its share of reviews in Trustpilot (3) from customers who had disappointing experiences with customer service.
Lynda Pros
Access to LinkedIn premium career features. This includes InMail messages that allow you to contact individuals even if you are not connected with them. You also have access to information regarding viewers of your profile in the past 90 days, as well as insight on other potential candidates for the job that you are applying for.


Allows you to see the professional LinkedIn profile of instructors. While Pluralsight gives you a short bio of the instructors, Lynda gives you a look into the instructors' LinkedIn profiles. That way, you could check-out the qualifications of the instructors in the course you are interested in.
Has an extensive course library. Lynda has an impressive library of 16,000+ courses in software, business, and creative skills.
Lynda Cons
Not very selective with the instructors. Lynda is not as selective of instructors as Pluralsight is. However, with the link to the instructors' LinkedIn profiles, you could do the screening or selection all by yourself, before you delve into a course.


Limited advanced contents. While Lynda has content for all levels (beginners, intermediate, and advanced), a vast majority of the courses are intended for beginners. Very minimal courses are available for those who are on the advanced levels of skills development.


Outdated contents. Just like Pluralsight, you might also need to watch out for outdated content in Lynda. Hence make it a point to check out the course's creation date. Lynda, however, occasionally retires some content to maintain the most current learning content.


Poor customer service. Lynda also has its share of reviews in Trustpilot (4) from customers who were not satisfied with the services and support that they have received.
Overall Winner
Pluralsight takes the win in this comparative review, in terms of courses, cost, time commitment, certification, and navigation. The table below summarizes the review for Pluralsight vs Lynda.
| | | |
| --- | --- | --- |
| Criteria | Pluralsight | Lynda |
| Courses | ✔ | ✔ |
| Cost | ✔ | |
| Time Commitment to complete the course | ✔ | ✔ |
| Certification | ✔ | |
| Navigation | ✔ | ✔ |
Hence, you go to Pluralsight if you are looking for:
In-depth courses with advanced contents
Courses that are taught by screened instructors
Courses that could be submitted for continuing education units in some certification organizations
And, you go to Lynda if you are looking for:
A more extensive course library
More courses for beginner level
The advantage of LinkedIn Premium Career Features with InMail
Conclusion
Pluralsight and Lynda offer flexible learning opportunities through subscriptions. This would unlock your access to several training courses for skills development. Pluralsight screens the instructors to maintain quality standards. Meanwhile, Lynda lets you screen the instructors by giving you access to their LinkedIn profiles.
While both Pluralsight and Lynda have their share of good qualities, they do not offer very strong student support. If you are quite an independent learner, this may be a good play for you. However, if you desire one-on-one instructor support, you might want to look at other online learning platforms such as Udacity (5).
If you feel that either Pluralsight or Lynda is the right fit for you, you may want to check out their free trial to be sure. Just remember that after the trial period, you are automatically charged for a paid subscription unless you cancel manually before the trial period ends.
Frequently Asked Questions
References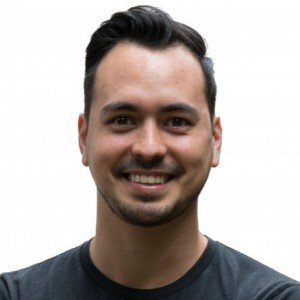 Article by:
Hey I'm Allan, founder of Dotcom Dollar. I started my own successful online business and quit my job in 2015 to travel the world. I started Dotcom Dollar to help aspiring entrepreneurs like you create a successful online business.