In this WordPress migration tutorial, I will show you step-by-step how to transfer your website to a new host for free. I will be breaking the steps down to correctly point in your domain name to your…
Share this article
Subscribe for updates
In this WordPress migration tutorial, I will show you step-by-step how to transfer your website to a new host for free. I will be breaking the steps down to correctly point in your domain name to your new host, cloning your website and transferring your website over. I will show you how to do all this with just one free, simple WordPress plugin. So let's get started. Step one, you will need to choose a new hosting provider and sign up for an account I honestly recommend A2 hosting as I have some of my own website hosted with them.
If you want to see the pros and cons of a two hosting, then you can watch this video here. We are conducting an in-depth review on a two hosting and tested out their service and scored them on 5 different criteria.
Now click on the link in the description and type this into your browser. It will take you to my special, A2 hosting discount page where you can get up to 66% off their current hosting plans. For transparency,
this is an affiliate link, so I will receive a small commission while you get a special discount and my six figure blogger cause for free so it can be a win win situation for the both of us. So we click on Get Started.
And if you want more help on choosing the right hosting plan or how to buy A2 hosting step by step, and I have this video that will help you do just that. Another unique feature of a two hosting which sets them apart from their competition is a site migration. So once you sign up to hosting, you can come to their support ticket and submit a request for migration by filling out all the required information and to hosting will literally do the whole thing for you for free so they can give you a piece of mind and you don't have to worry about doing this process yourself.
Now let's come back to signing up for A2 hosting. I'm just going to go all out here and choose a tab max plan. Click here, get Turbo Max. And here you can choose a new domain name, but you're probably transferring from another website. So you are entering your existing domain name.
This option now you can type in your current domain name that you want to move to A2 hosting, click on use.
And now for this step, you would select how long you want to purchase it for. I always recommend the longest time frame as A2 hosting allows you to refund at any time within the 36 month and you get the remaining value back if you cancel with them. So there's absolutely no risk at all. And that's what I would do with the server location. You would always pick the one that is closest to where your customers are, really need the free SSL and the rest is OK and we could continue to make sure that everything's OK.
And you're happy with my discount and quick checkout. Now enter your personal information, your credit card details, accept the terms of service and click complete order. So now you can see we have the confirmation and if we click here, it would take us to our main dashboard. The next step is to install WordPress on our domain. And you can do this by clicking on the cPanel. Log in now. This is just your standard cPanel look.
So it's very easy to navigate. Now we click on WordPress to optimize, click on install now. Now we choose a domain name. We want to install WordPress, make sure it's https here. Putting your name description, you can keep it the same as your previous host if you want. And then the user password and you had an email. So make sure you save all this information somewhere safe and then click on install.
And now we can see that WordPress has been installed. However, we still need to point the name server from our old host to the new host so you can see if I click here. This site won't work yet.
OK, so now that our destination website has been installed, we can go back to our Origin website and clone it. Today's question for you, what hosting provider are you moving from and why? Let me know in the comments section below.
So the next step is to clone and migrate our website. And the free tool that I'm going to introduce to you here is called WP Vivid. So what's great about this tool is that there's no limit to the size of your website. You can transfer any size website without having to upgrade or pay for a higher plan. The reason I bring this up is many other YouTube tutorials similar to this is using a different free tool, but it comes with a catch.
If your website is larger than a certain size, then you will need to upgrade and pay for that tool. So now that's out the way. Let's get going in this example. This is my website and domain that I have with Tigran. It's an org dot com and I want to transfer it from ground to a two hosting. This is my home page. This is what it looks like and I want to transfer it. And this is another example page, which is my about page.
So now I'm going to go to my dashboard, click on plugins, click, add new and type in WP Vivid and the first one that pops up, I click on install, click on Activate and now we have arrived to WP Vivid's Dashboard Page. So I just want to let you know that there's two ways of doing this is the auto migration method, which is the easiest way. And there's the manual method. I'm going to show you the manual method, which you'll need to do if you're transferring the same website and the same domain.
If I want to keep allanborch.com in this case, then I would need to use this manual method. But if I'm creating a new domain name, then you can definitely use the auto migration method. Once again, not many tutorial videos showing you the manual method which is required if you want to keep the same website domain. And this is the case for most people and I'm going to show you this now.
So first of all, you want to click on this back up now button and let this run. Now that the back up has been completed, we scroll down to here and we can click on download and download this, and download this. So that's all I have to do at my Origin website. So now I'm going to go back to my A2 hosting Destination website. I now need to point my name service from SiteGround to a A2 hosting this method is pretty much the same no matter what hosting provider you're using.
You just need to find the name servers. So for A2 hosting, you click on account details and here's your name servers. So I'm going to have to now change my name servers on my Namecheap account. So I'm going to log in to my Namecheap account. So I'm going to copy this and go to my Namecheap account and simply go to my domain name and change the name servers here, all four of them. Once that is done, you just click here on the same button and that's it.
It says, DNS update may take up to 48 hours to take effect. This is really the case. It normally takes maximum 1 hour, but just wait for 5 minutes and then continue on this next step. We still have another step to go. But I just wanted to quickly ask you if you're getting value out of this video so far? If so, make sure you let me know by liking my video and hitting the subscribe button for more quality videos like this that I release every week.
The next step is to upload the files to our destination site. So now my domain has been moved to A2 hosting. I'm going to log into my WordPress back in, and the first thing I do is to go and install the WP Vivid plugin.
And now all I have to do is simply scroll down, go to the upload section and now select the two files that I downloaded previously.
And now that it's been uploaded successfully, you just click on Restore and click it again. Okay. And let it do its work.
OK, so once it's done, it will log you out automatically and you have to be logged in again. So I just closed this and logged back in again. OK, so now that's done. Let's save our migration was successful.
I just quickly go to appearance and themes and click on Customize just to check out my home page so you can see here everything is there, just like before.
So the migration was a success. And I will also show you the About page that I originally showed you before to see if they match. So click on pages or pages and view the back page. OK, so you can see here this looks also exactly the same as before. So our migration process was a success. So you can see that I showed you the hardest way of doing it, which was migrating the same domain from one hosting provider to another, as I said, or other videos that I've seen took the easy way out of transferring your website from one domain name to a different domain name, which this method that I showed you also covers.
This is a quick note regarding my bonus offered to you. If you decide to pick up A2 hosting through my link, you simply just have to send me the full receipt to [email protected] and I will send you full access to my bonus cause it's that simple.
Now that you have figured out how to transfer your website to a new host, you have to actually go and do it. But if you're still not sure about your next hosting provider, then this next video will help you do just that. So check it out and I will see you in the next.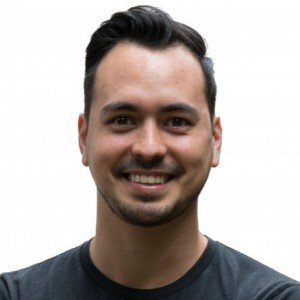 Article by:
Hey I'm Allan, founder of Dotcom Dollar. I started my own successful online business and quit my job in 2015 to travel the world. I started Dotcom Dollar to help aspiring entrepreneurs like you create a successful online business.