In this Liquic Web review, I'm going to show you everything that you need to know about Liquid Web before deciding if you should get started with this Web hosting provider…
Liquid Web Review [2021] 🔥 The Good, The Bad & The Ugly [Should You Buy?]
Share this article
Subscribe for updates
In this Liquid Web review, I'm going to show you everything that you need to know about Liquid Web before deciding if you should get started with this Web hosting provider.
I will provide you with the most comprehensive review where I break down the pricing structure and show you how to get the best deal currently available. I will guide you through the entire Sign-Up process and judge how easy that platform is to use. I would then grade their performance based on page load, speed and uptime from the Liquid Web plan that I purchased. And lastly, I will provide you with the pros and cons and my honest recommendations on if or who should buy liquid when at the end of this video, I will give you a very special offer if you decide to pick up Liquid Web through my link below.
I will give you my six figure blog course for free as a way of saying thank you for supporting my channel.
OK, now let's get straight into this TV pricing options, click on the link and description or type this into your browser.
It will take you to my special Liquid Web discount page where you get the best discount Liquid Web is currently offering. I also provide you with my six figure blogger course, for free as a way of saying thank you for supporting my channel and I'll let you know how to get this later on in this video. Now we can see here Liquid Web has so many product offerings to do with hosting. They pretty much have everything under the sun from dedicated hosting to cloud, even VPS hosting.
And they also have managed WordPress hosting here. And that's the one that most people will be interested in. So I'm going to choose this one to analyze and test it. Now, if you use my link and you've come to the pricing page, you will see some extra promo discount here if it's available to make sure you use this promo code and enter into the coupon field when you're in the checkout to get this extra discount, I'm going to check out their plans from their pricing plan.
You can see that the cheapest plan is a spark plan, which starts at nineteen dollars per month. And you can have one website, 15 gigabytes of storage and 2 terabytes of bandwidth. And you can go all the way up to the enterprise plan, which is 250 website. But for most people, these top four plans will be the ones you'll be choosing. So Liquid Web, make it very easy for you to choose your plan as it's pretty much based on the number of websites you need it for 1 site, 5 sites, 10 sites, 25 sites, etc.
As that bandwidth is not really the determining factor here. Unlike most other hosting providers, as you can see in their features section, they have a no page views slash traffic limit. This means they never charge for view counts. Or if you go over that bandwidth limit, as you can see here from my chat support with Liquid Web, they confirm that if our traffic goes over their bandwidth set, the plan will automatically auto scale and they won't charge us.
Another must have feature that they could provide is automatic daily backups.
This is expected nowadays, but a lot of hosting providers don't give you this. So we're down to Liquid Web. Here is another great feature here. That Liquid Web offers is they will migrate your website for free. This means or you have to do once you sign up, is to let the team know that you want to move your website over and they will do this for you manually, for free. This will save you a lot of hassle and is a great feature.
So with all that said, it's very simple to pick your hosting plan. It's based on the number of websites. Another thing I wanted to be mention first is that you're going to say 2 months worth of hosting if you buy the annual plan here. So it's always worth doing that. Once you're sure you want to go ahead with Liquid Web. But for this tutorial, I'm just going to pick the spark plan and get started. The next thing in terms of pricing that I want to talk about is a domain name cost.
If you purchase it from Nexcess, as you can see here, which is part of Liquid Web's main company, it's going to cost you $20 per year every single year. So I don't recommend you do it as when you buy domain names from hosting providers. It's always going to cost a lot more. And I don't know why other youtubers is don't tell you this, and it really annoys me. When I tell you what I do. And what I recommend you also do is I buy all my domain names from Namecheap.
It only costs you $8 a year per year with the Who is Guard included for free as well. So you're comparing roughly ten dollars to twenty dollars. So it's half the price. So I guess if you have the money and you want the convenience, then go for Nexcess. But if you want to save some money along the way, then choose name cheap for sure. The overall pricing score I would give Liquid Web is a 9 out of 10.
They provide you all the expected features of a managed WordPress hosting provider. They have their own Nexcess CDN and the automatic daily backup is provided for free. They also use their own servers, which they say is faster than renting servers from companies like Digital Ocean or Vulture. But I will make sure to conduct the speed test later in this video to really see if this is true or not. I did take one mark off them. As I only provide a 14-day trial, I don't think this is good enough as there are some limitations when on a trial can as opposed to the full account.
I believe that hosting companies should offer a minimum of a 30-day money back guarantee instead. So you can really try and test it out fully without worrying. Liquid Web does not offer any money-back guarantee policy at all. So this is something you should know, but I'm going to put them to the test for you so you don't have to worry. And if they pass my standard here, then you should have no problems with Liquid Web after purchase setup and the ease of use right away from their home page.
You can see it looks very easy to navigate with a custom user interface compared to the cPanel that a lot of other hosting providers use. The design is also very clean and simple to their main menu is on the left tab here and once you have accessed the website you want to work on, everything is laid out in their submenu nicely here.
So, for example, you want to do something with your domain name and you go into the domain section, you want to add an SSL certificate, you can do it here. If you want to access your website, you can do that from the environment section. Now let's see how easy it is to install the Nexcess CDN. So from your website dashboard on Nexcess, you can scroll down to the content delivery network section and click on Configure, click on Enable and that's it.
It's done. You can see how simple that is compared to other free CDN like CloudFlare. Now, the next thing we're going to try and install is our SSL certificate. Let's see how easy that one is.
So we click on SSL and all you have to do is turn that button on, click on and will let's encrypt. And that's it. It's another one button install. Very simple.
And the last thing I try is creating an email account and we can do that by clicking on email and under email boxes.
You can click on ADD and type in the username you want and click on Add Mailbox and that it exist. It was that simple to create your email account and now you can log in to it from here by clicking on launch web mail, putting your username again and your password you can collect from here.
Click on login, and he is your free mailbox, fully set up and running. Overall, I would score Liquid Web at ten out of ten for set up and ease of use. I think all users, especially beginners, would love to clean their user interface is and just how easy it is to navigate and do things on your site. And it was very easy to install everything and I can't fault them on anything in this category here. Speed and uptime performance tests.
So after I have installed the basic WordPress site, I went ahead and tested at the speed of the barebones website using GT metrics. The result is just half a second. That's it. 0.5 seconds. This is an amazing start for Liquid Web as they are the fastest barebones website I've tested out so far. So now I would take it a step further and add some design elements to it to increase to page size. And don't worry, if you're overwhelmed looking at this, my course that I will provide you for supporting the channel will guide you through this step by step.
I'm also going to install some free plugins to speed up the website WP Fastest Cache, which is full speed optimization and Short Pixel, which is for image optimization. And lastly, I will install the suggested Nexcess CDN instead of my usual CloudFlare CDN. This content delivery network will also increase the website performance free of charge. This will overall make it more comparable to what you would do in real life with these basic optimizations. This is now what the new website layout with all its new plugins look like, and the speed is now one point four seconds, which definitely makes them one of the fastest hosting providers I have tested so far.
And they easily pass Google's recommended site load speed of two to three seconds. Now, I have also been monitoring the stability performance of Liquid Web with Uptime Robot and can report that the uptime for the last 30 days is a perfect 100%. In fact, they have not had any downtime for 50 days in a row, which is very impressive. Overall, I would rate Liquid Web speed and uptime performance at 10 out of 10. I cannot fault them on anything here.
They have really amazing speed. One of the best I've tested and uptime is so to so well done to live good. Whereby role in the performance department is a quick question for you.
What is your current page load speed and who is your hosting provider? Let me know in the comments section below support they could. Web provides 24/7 customer support through email, live chat and phone support. Unfortunately, they don't have these 24/7 live chat support on their nexus manage WordPress hosting. So that's a little bit disappointing here. However, I would test them out by asking them these three questions below. One, I would tell them that I've been infected by a virus on my website and asked for their help too.
I asked them a quick question about their domain name and your costs. And three, I asked them if they could do me a favor and install an SSL certificate and CloudFlare for me as I am a complete newbie and have no idea how to do this and hear the results for the first question. They were willing to help and looked into it right away. They started scanning my website for the malware and promised to send me a report later. Sadly, my malware report never came, which was a massive failure for me.
Very disappointed in Nexcess support team here. So the second question, they were okay here. My whole issue got resolved in less than 5 minutes, but that's due to their fast response time. However, I did have to repeat the same question a couple of times before I finally got my answer. And for the last question, I had to contact them through submitting a support ticket instead of live chat, because I only have live chat open from 8 to to 5 pm Eastern Standard Time, which was not as advertised on their main Liquid Web website.
So I found this to be a little bit misleading here. I must say the Liquid Website live chat is 24/7 and they were pretty good when I asked him an extra three or four questions there.
Anyway, for this question, they replied to me three hours later, which is too long. But they did installed SSL certificate for me right away, which was a relief. However, the support team did not offer to install CloudFlare for me and they didn't even offer to show any guide on how to do it, which was very disappointing with regards to their response time. I contacted them at three different times of the day to make sure I get an overall average and not just a biased fast response time during the off peak hours.
So the three times were two minutes and 50 seconds, 5 seconds and 39 seconds. And the average of those times turns out to be around 1 minute and 11 second wait, which is definitely one of the fastest response time from a hosting provider that I've tested, I think the max wait time for any hosting company should be kept under 5 minutes, which Liquid Web passed with flying colors here. Overall, I would have to score Liquid Web support.
Only 4 out of 10, I would say they support overall was average at best. I had to file them here as I waited two days and never got my malware report back. This is a very critical issue that they never resolved for me. Also, not having 24/7 live chat support when you're paying a premium for manage WordPress hosting is not acceptable, in my opinion. There's still a few sections to go. But I just wanted to ask if you like the level of detail I'm providing in my review so far.
If so, make sure to let me know by liking my video and subscribe to my channel so you don't miss out on more quality content that I released like this every single week features content.
So let me first start off with the cons. The first con is that the customer support team failed here, although I found they could Webbs customer support team to be very responsive and knowledgeable through asking them an extra three to four questions. That actual Nexxus support team did not do a good job at all. They did not provide me with the malware report for such a critical issue, which is just not good enough. Another requirement that I believe or manage WordPress hosting providers must have, which is missing with Liquid Web, is a 24/7 live chat support.
They are only available between 8 AM. to 5 PM, which is nowhere near enough for premium hosting provider.
The first program that stand out to me is Liquid Web speed and uptime performance. They have an amazing website speed at just one point four seconds and they have 50 days straight of no downtime is amazing as well. They are very reliable hosting provider. The second big pro is intuitive backend system, which I believe is much easier to navigate and use and see. Panel, this may not be a big deal for someone who has been building websites for a while, but it is a big plus for beginners just starting out.
The next pro is the fact that Liquid Web has eight seven locations in four different countries. For you to host your website on this will greatly increase your website speed for your visitors if you or your business are located outside of the United States. The last pro is a Liquid Web offers free website migration. This means that Liquid Web will move your website from your existing provider to them for free.
When you sign up with them, you simply just have to click on Request Migration's, then fill out your information and then click on Submit. Not many hosting providers offer this fee for free. So kudos to Liquid Web here.
Here is a quick note regarding my bonus offer to you. If you decide to get Liquid Web through my link, just make sure to send me your receipt to [email protected] and I'll send you access to my bonus course right away.
It's that easy recommendation. Overall, I have given Liquid Webb an average score of 8.5 out of 10, they are right up there when it comes to price speed features and ease of use. The only let down for Liquid Webb or Nexus in this case was their customer support. So this is my recommendation for you. If you are a beginner or even an advanced user looking for an affordable Manege WordPress hosting provider with great performance and Liquid Web is a very solid option that I think you should seriously consider.
However, if you require more handholding and want more personalized one on one support by phone or live chat, then I don't think Liquid Web is the right one for you now. I think picking the right hosting provider for your business is such a crucial step and you must get it right. So if after watching this review and you think Liquid Web is not the right hosting provider for you, then I recommend you check out this hosting alternative, which I believe will definitely do the job for you.
But if you're happy with Liquid Web and you're ready to move on to the next step, and I recommend you check out this video and I'll see you over in that next tutorial.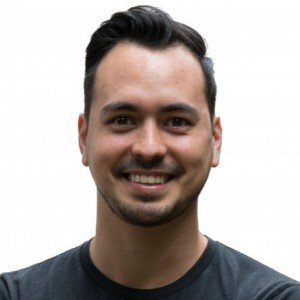 Article by:
Hey I'm Allan, founder of Dotcom Dollar. I started my own successful online business and quit my job in 2015 to travel the world. I started Dotcom Dollar to help aspiring entrepreneurs like you create a successful online business.