Thinking of using Libsyn for hosting your podcasts? Make sure to read this comprehensive Libsyn Podcast Hosting Review first!
Libsyn Review 2023: BEST Podcast Hosting For Beginners?
Libsyn is ideal for serious podcasters. While it has its downsides, it will help you achieve maximum audience reach when used right.
User Friendly
The Libsyn podcasting platform is not exactly easy to use. You're going to make good use of the knowledge base provided and to connect with its community for assistance.
Features
Libsyn podcasting is made easier with all the features and resources the platform offers. For a small amount, you have access to basic features to help you get started with podcasting.
Support
While Libsyn doesn't offer phone support, you can submit a ticket, connect with the community, and send an email via the Contact page. Support is available on weekdays from 9 AM to 5 PM.
Value for Money
While the Libsyn plans start at $5, you'll have to shell out more if you want access to advanced features and for bigger storage space. Then again, if you're serious about podcasting, the price will not a problem.
Share this article
Subscribe for updates
What is Libsyn and How Can it Help your Online Business?
Libsyn, short for liberated syndication, is one of the forerunners of the podcast hosting industry today. It was founded in 2004 when the podcasting world was still green and new.
It caters to the industry's heavyweights such as Joe Rogan, Adam Carolla, and Marc Maron, along with over 50,000 podcasters around the world.
Today, Libsyn offers a fresh and unique podcasting platform with all the new tools and posting selections constantly being added so you can distribute to your audience's favorite platforms and apps everywhere!
While it might not be the easiest to use, the endless support options and resources (1) definitely make up for it. Libsyn is the perfect hosting platform for those who wish to grow in the podcasting industry!
Who is Libsyn Suitable For? (and why)
Libsyn podcast hosting is an excellent choice for those who are serious about podcasting and need a host that they can grow with. There are several benefits to using Libsyn for your podcast hosting, regardless of the experience level.
Unfortunately, those who choose this platform just need to be prepared to face a somewhat steep learning curve. With that said, it is totally possible to jump in and start learning its ways.
If you are ready to learn about effective distribution and getting your show noticed by your audience, then Libsyn will definitely work for you.
Who is Behind Libsyn?
Libsyn was founded by Dave Chekan and Dave Mansueto. It was the first podcast service provider offering bandwidth, storage, and RSS creation tools. Today, Libsyn is managed by a team of podcasting veterans in the industry.
Libsyn Features and Effectiveness
Libsyn podcasting offers tons of superb features that podcasters can use in order to polish and distribute their shows, create an app, attract an audience and so much more. Some of Libsyn's most notable features include:
1. OnPublish
This is a unique publishing tool that works with the Libsyn RSS feed (2) to connect podcasters to their audience on just about any platform service, app, or channel that anyone can think of.
The RSS feed makes it a lot easier to get your content out to a huge number of people. In addition, it includes several tools such as:
Scheduled publishing
Customized delivery to a destination
Adding or removing new contents to RSS feeds
Advanced analytics and reporting
With these free tools, you can save effort and time, as well as having complete control over your analytics so you can get to know your audience better. Take note, however, that although OnPublish can make your podcasting a lot easier, it requires time and patience to master.
Libsyn allows you to host multiple podcasts under a single login. This makes management more convenient. It's perfect for when you want to tackle different niches and topics in different shows.
2. Custom Apps
Creating your own app is an excellent way to create a recognizable and consistent presence on every platform.
Libsyn knows that. So, the podcasting hosting platform allows podcast creators to create their own custom Libsyn podcast app (iOS and Android) that can run along with their show. The platform offers highly customizable apps for podcasts of any levels as well as end-user support and assistance throughout the building process.
3. Libsyn Player & Directory
The Libsyn player is a super easy-to-use podcast player that you can add to your website or play on mobile devices. This feature allows your audience to create playlists of their favorite shows and episodes, offers customization and control like choosing colors and the start times and so much more!
In addition, the Libsyn directory allows your audience to listen to your podcasts hosted through Libsyn, which offers special apps and premium podcasts.
4. Libsyn Pro
The Libsyn Pro offers you more tools and support, thus it is best for the major networks, personalities, and brands. Its features include:
SSO support and private podcasting
Exclusive custom mobile apps
Multi-user account management
Ad campaign management tools
Unlimited uploads
99.99%t Uptime SLA guarantee
A full suite of phone and concierge support
5. No File Altering
There are some podcast hosting websites that alter the file so that it is easier to upload and download. This may result in lower audio quality that can chase away most people from your podcast.
Libsyn won't alter your files in any way. If you uploaded a 256kbps stereo profile, your audience and listeners can download that same file on their end. You do, however, have the option to use Libsyn and embed metadata into the file.
Basically, this shows artwork and detail that will be viewable on the MP3 when downloaded directly into a user's computer.
Although metadata is not as important anymore since most listening takes place in apps where the users never actually see the file, it is still a good practice to add to your episodes. Libsyn makes it easier to add this to your publishing workflow.
Libsyn Pricing Plans
First off, it is worth noting that you cannot host a podcast for free on Libsyn. Unfortunately, this is one of the main reasons why several podcasters choose not to work with Libsyn.
Libsyn's main pricing plans cost $5 – $40 per month. Being able to sign up for as little as $5 per month sounds remarkably cheap. However, it does not come with that many features. The tiers from $15 – $40, on the other hand, are able to cater to any kind of podcaster.
The major difference between these tiers is storage size. Libsyn plans are tied to how much space you are taking up from their servers. This means, the more you pay, the more storage you have. Also, this has nothing to do with how many downloads you have but how many uploads you make in a month.
Although Libsyn hosting doesn't offer an unlimited plan, they do offer 2 larger storage plans.
Both of these plans include basic features such as RSS feeds, an unlimited number of audience, a website for podcasting, and more.
Meanwhile, the advanced plans offer a paywall and opt-in advertising as well as the advanced tools such as downloadable stats reporting and the choice to upgrade to an extra 200mb a month.
Lastly, the Libsyn Pro (3) version offers enterprise-level pricing with tons of custom hosting solutions and other features. The prices are not provided online, so you'll have to directly contact Libsyn for more details on this option.
Libsyn Ease of Use
As mentioned before in this Libsyn podcast hosting review, the platform is not the easiest to work with and has a steep learning curve. A lot of users have claimed that the platform is difficult to navigate and not that beginner-friendly.
The good news is that the friendly and accessible customer service team can help you navigate the platform. That and the wealth of support materials and resources definitely make up for the difficulties.
Excellent Customer Support
Libsyn offers customer service on weekdays, 9 AM – 5 PM. It may not be 24 hours service, but it is still convenient. In addition, you can submit a ticket to a particular department if you know what area your problem falls under.
Not only that, but Libsyn also provides a Knowledge Base specifically created for new podcasters by experienced podcasters. This site offers information and resources on how to use and troubleshoot the platform so that new users won't have a hard time navigating.
Lastly, Libsyn also has a dedicated premium subscription support email for its premium users.
Libsyn Video Reviews
Libsyn User Reviews and Feedback
Image Source: Libsyn Reviews
Final Verdict and Recommendation
In the conclusion of this Libsyn podcast hosting review, I give Libsyn a rate of 4.87 out of 5.
I can confidently say that Libsyn is an awesome podcast hosting site. It is for the serious podcasters who want maximum results. Its longstanding presence in the podcasting industry makes it a market leader, offering new and innovative features and tools that you simply can't find anywhere else.
From the custom mobile apps (4) to the different options for storage upgrade or monetization to the different levels of analytics and reporting statistics, you can expect your podcast to stand out from the competition.
Their pricing is rather cheap and reasonable too, starting at $5. Unfortunately, if you need advanced stats for your podcast, then you will need to spend a minimum of $20 per month. Also, the lack of a free plan might chase podcasters away.
Lastly, most Libsyn users always say that the platform is not very beginner-friendly at all. The good news is that, while users might need to face a difficult learning curve, the support staff and plenty of resources can help you get the hang of it in no time.
Libsyn Alternatives
Simplecast is an excellent podcast hosting service catering to some of the biggest brands in the globe such as Facebook, TechCrunch, Shopify, and Harvard. It is one of the feature-heavy platforms you can find.
The platform comes with an easy upload workflow in order to get each episode of your show published quickly. IAB compliant, Simplecast also features industry-leading analytics tools that allow you to understand your audience better. Also, it features Recast which is a podcast sharing tool that allows your audience to share custom clips of episodes on social media.
Their plans are more expensive than Libsyn starting at $15 going up to $85 a month.
Podbean is also one of the veterans in the podcast hosting industry but is 2 years younger than Libsyn. Like Libsyn, Podbean has shown the willingness to evolve, introducing new, innovative features every now and then.
Unlike most podcast hosting services, Podbean can also host video content. There is even a feature that allows you to automatically make a YouTube version of your podcast and automatically upload it to your YouTube channel when publishing.
Podbean pricing starts at $9 to $99 a month. Unlike Libsyn, Podbean offers a free tier. However, it only has a limited feature that is not useful for most serious podcasters.
Spreaker is a younger platform, established in 2010. It is a comprehensive podcast hosting solution with millions of active monthly users. The platform has everything you need to create, publish, distribute, and monetize your podcasts.
Not only that, the platform's interface has a modern look and is much easier to use, making it a great option for the new podcasters without experience. Their plans start at a cheap $6 all the way to $45 a month. They also offer a free plan, however, it is limited to just 5 hours of audio, so you will end up upgrading soon.
Frequently Asked Questions
References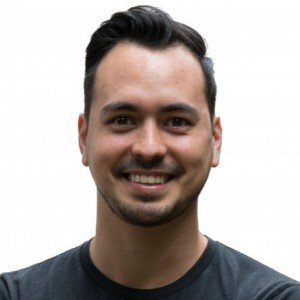 Article by:
Hey I'm Allan, founder of Dotcom Dollar. I started my own successful online business and quit my job in 2015 to travel the world. I started Dotcom Dollar to help aspiring entrepreneurs like you create a successful online business.