Discover the main differences between Kartra and Builderall, and determine which of these online digital marketing platforms has the BEST features for….
Share this article
Subscribe for updates
If you cannot decide between Kartra vs Builderall, you came to the right place. Both of these platforms are well-known and powerful, which is why users might find it challenging to choose between the two.
They are both online digital marketing solutions with a bunch of similarities and a few differences. In this article, we will look into both platforms and determine which of them is the right one for you. Both have a respectable amount of paying users. This only shows that each of these platforms is effective and trustworthy.
As a disclaimer, this Kartra vs Builderall comparison is an unbiased review of both platforms. I signed up for both of them and carefully researched their features, functions, support, ease of use, and pricing to help you make a decision you won't regret.
After trying out each platform for a while, I noticed some differences with regards to user-friendliness and the basic functions. Before going deep into each platform, here is a summary of what I found out after reviewing each one:
Kartra is a much more stable and easy-to-use platform that receives tons of support from the developers. May it be major or minor updates or customer service, Kartra ran the extra mile to provide its users with excellent responsiveness to show that they truly care. It may not have as many features as Builderall, but each of the quality features and tools is seamlessly integrated.
Builderall, on the other hand, is a much more affordable option. It gives you access to more than 30 different marketing tools such as app creation, video players, floating videos, stunning images, and more. I felt like Builderall's web page builder can be a little glitchy, but it is tolerable if you think about how affordable it is.
Before you decide which platform is better, let's have a more in-depth look into each one.
Kartra vs. Builderall Overview
Kartra
Kartra is a digital marketing platform for online entrepreneurs and small business owners who are looking for an online platform to sell their products and digital products. You can use all of its features to create outstanding websites and funnels, even without knowing the basics of code. (1)
You can also use Karta if you are a coach who is looking for a place to host webinars, training sessions, and tutorials. If you are a freelancer, you can also use this platform to sell your services, whether you are a writer, music producer, or you have any type of skill that you can share to others.
This platform has a collection of sophisticated tools you can use to build fully functional websites, landing pages, sales funnels, an online shopping cart, and more.
Kartra Pros and Cons
Kartra Video Review
Builderall
Builderall is an affordable all-in-one digital marketing platform and more. Aside from its vast tools selection, Builderall is affordable. Most startup businesses use Builderall because of affordable services.
It is a platform made for people who want to build websites and other marketing media without knowing the basics of programming and code. It is designed to make website design easier and more intuitive.
Although, like any other new software you can get your hands on, there is still a slight learning curve. Fortunately, this platform has been circulating for a while now and you can find tons of tutorials, "tips and tricks" videos, and "how-to" articles online. These helpful resources will get you up to speed on how to use the platform.
My first impressions are that this platform can be a little confusing. The UI is a bit cluttered, but nonetheless, it is an effective option for creating all sorts of marketing media for your business.
Builderall Pros and Cons
Frequently Asked Questions
Builderall Video Review
Side-by-Side Comparison
Now that you have a better idea and overview of each platform, we will look into more of their similarities and differences. We will start discussing the features and functions, and move to the other aspects such as support, ease-of-use, pricing, and more.
Features:
Both platforms have very similar features that only differ on how to use them, quality, speed, and effectiveness.
Kartra
Compared to Builderall, Kartra has fewer tools to offer. It focuses on the overall quality of the tools and did a pretty good job integrating each tool seamlessly.
Here is a list of Kartra's collection of apps:
Kartra Pages – This app is an easy-to-use website builder. It allows you to build custom web pages, stunning landing pages, launch pages, checkout pages, and more with absolute ease. The drag-and-drop functionality is pretty impressive and powerful.
Kartra Checkouts – With Kartra Checkouts, you can sell any of your products and services, and get payments through a safe and secure network. Getting paid is easy, thanks to the checkout form templates you can use. You can accept debit/credit cards and PayPal payments.
Kartra Leads – This app allows you to build your prospects and leads for your customer database. You can organize them in theme groups with lists and custom tags. It is your one-stop-shop to getting to know the demographics of your customer base.
Kartra Funnels and Campaigns – This tool allows you can create a multi-page funnel flow to convert prospects into paying customers and customers into recurring clients. This tool is one of Kartra's most effective features.
Kartra Mail – You can use Kartra Mail to create live or automated email or SMS marketing campaigns to communicate and engage with your subscribers.
Kartra Memberships – With this tool, you can create and run full-blown membership sites where you can deliver your content and exclusive material. You can create multiple membership tiers that are accessible to specific types of members to promote exclusivity.
Kartra Videos – This app for video marketers allows them to inject lead-capturing forms or ads into their video content. You can customize different playback options to your preference.
Kartra Helpdesks – Kartra HelpDesk is your support ticket and live chat service that you can use with tools such as Kartra Checkouts to address billing concerns. It is an excellent way to support your customers and their concerns.
Kartra Calendars – An excellent way to organize your schedule. It automatically blocks dates saved by customers for more efficient appointment settings.
Kartra Forms – With this tool, you can create gorgeous lead capture forms with custom fields relevant to your business.
Kartra Affiliates – Kartra Affiliates allows users to recruit, manage, and track a group of affiliates to help you promote your products.
Kartra Agency – Provide services for other people and manage them in a centralized dashboard.
Kartra Marketplace – This serves as your online shopping cart, for conveniently selling your services online. You can use this app to sell any of your products with ease.
Integrations and API – Program your customized add-ons. It lets you navigate through all third-party integrations such as your payment gateways, membership platforms, and more.
All of Kartra's apps work great most of the time. There may be instances of bugs and minor crashes, but these are only isolated incidents that are unavoidable. Since Kartra has a limited team of employees, they are still doing their best to make their apps run smoothly.
Builderall
Just like Kartra, Builderall also has a vast selection of tools you'll have access to depending on your subscription plan.
Here is a list and summary of every Builderall app:
Cheetah Drag N Drop Website Builder – It is an effective web page builder that is newly built for Builderall 3.0. It is still in beta mode, but you can use it once you sign up for a Builderall account.
Pixel Perfect Builder – This app is the older version of the Cheetah website builder. It is still functional as of now even with the improved version out.
Builderall Canvass – This app is Builderall's signature funnel builder. It is an effective tool for creating high-converting sales funnels (2).
eCommerce – This tool is your online marketplace where you can sell your products online. You can use the webpage and funnel builder to design your eCommerce store.
WordPress 3-Click Integration – This app allows you to create, edit, and publish WordPress Blogs on your Builderall website.
Builderall Webinar – This tool is a tool for coaches and business owners can use to communicate with your audience. There are multiple types of streaming options you can choose from such as screen sharing, recording, and more.
eLearning – It is an excellent tool for virtual long-distance learning and creating courses you can sell online.
ChatBuider – It allows you to create chat boxes on your website.
App Builder – It allows you to build mobile apps from scratch that you can sell directly on the Apple Appstore, Google Store, and Amazon App Store.
Builderall Directory – With this tool, you can create different events and listings. It allows you to include different map locations on your landing pages.
Builderall Booking – It is an easy appointment setter app that automatically blocks dates when a client books an appointment.
Drag N Drop Email Mailing Automation (Mailingboss) – This app allows you to create automated emails for marketing purposes.
Professional Emails – You can create professional email accounts with the name of your custom domain website.
Professional Messenger Chatbot – You can use this tool to easily connect to Facebook messenger within the Builderall dashboard.
Share Locker – This app is designed to make your content go viral. You can lock certain parts or pages on your site, and unblock them once a user shares a link of your site.
Social Proof Pop-Up – it is an app that displays each conversion on your site.
Professional Website Bot – With this tool, you can create chatbots for your site.
Social Autopost App – This app allows you to manage all of your social media accounts in one place.
Browser Notification Apps – It allows you to receive notifications on your site to keep your customers updated.
Instagram Auto Responder – This tool allows you to create automated responses to Instagram DMs.
Telegram – The automation tool to build your first bot and funnel.
SMS Messaging – With this app, you can send SMS messages to promote your business.
CRM – This is your data dashboard. It displays tons of useful data analytics from your website. You can manage all of your sales and business data conveniently in one place.
Scrip Generator – This app is an effective script generator that allows you to generate different scripts for any purpose. It eliminates the need for hiring copywriters.
Builderall Unlimited Magazine Builder – You can use this app to create full digital magazines and magazine strips
Mockup Studio – You can use this app to design images, videos, and Facebook posts for grabbing people's attention.
3D Photo Editor – It is an app for creating logos and social media graphics in 3D.
Animated VSL Video Builders – You can create animated videos and sales videos with this app. You can customize the character and more.
Transparent Floating Videos – These are impressive videos you can use to impress potential clients.
Video Wrapper – You can use this tool to wrap videos in tt to make your website flow better.
Video Tag Tool – This app allows you to redirect visitors by clicking on a link embedded on videos.
Video Funnel Builder – It allows you to create video sales funnels.
Builderall Video Hosting – This app is Builderall's very own version of YouTube.
SEO On-Page Report App – It is a useful app you can use to rank up higher on Google search.
Click Map – it will help you figure app which of your products get the most clicks.
Funnel Club – An affiliate club that allows you to promote Builderall.
DNS Manager – With this app, you can manage every domain you have connected to Builderall.
VA Access – This tool allows you to restrict access to your website. You can only allow visitors to visit your site if they share your Builderall email.
Builderall has tons of apps and features, but that does not mean it is the better choice. Quantity doesn't always beat quality.
Kartra has more quality apps that function really well. Builderall only has a handful of apps that you can really use for your business. Some are more like fluff, but they might be useful for other people.
In terms of features and functionality, Kartra has a better edge over Builderall.
Kartra vs. Builderall: Similarities
Drag and Drop Website Builder
Both platforms provide effective web page builders that work great. However, Kartra's page builder is more reliable and comes with more customization options.
While both offer customizable templates, Builderall has good templates but Kartra's templates are easier to find by category. These also look more professionally built and offer more customization.
Marketing Automation
In terms of automation and marketing, Builderall has an excellent app for this purpose. However, Kartra email marketing app offers a lot more options with custom email templates that are tried and tested to work most of the time.
Support
Kartra offers a good amount of support for their users. They provide tutorial videos, articles, and they never forget to update their site regularly. Their customer service is also very helpful and responsive.
Builderall receives the same amount of support and updates. However, it is not as responsive as Kartra when you have urgent concerns.
Ease of Use
Kartra is much easier to use. The dashboard is much more intuitive and less cluttered. However, once you learn how to use Builderall, you will really appreciate its functions and how easy it to maximize the use of its features.
Kartra vs. Builderall: Major Differences
Kartra Exclusive Features
Helpdesk
Calendar
Progress bars
Video Hosting
Affiliate Marketplace
Builderall Exclusive Features
Photo editor
Blog builder
Browser notification system
Autopost for social media
Social proof software
Presentation software
Content sharing
eCommerce integration
As you can see, Builderall has a lot more unique apps that Kartra does not have. However, it really depends on what you need.
If you need more reliability, Kartra is your best bet. If you need more creative apps and want to add a blog to your site, Builderall is suitable for you.
Pricing
In this section of this Kartra vs. Builderall comparison and review, we will look at the different pricing plans and the cost of signing up for a membership.
Kartra
Starter Plan ($99/ month) Inclusions:
15,000 emails per month
2,500 contacts
100 pages
20 products per month
50GB of bandwidth for images and videos
One custom domain
100 automation
Unlimited page visits
Access to two Kartra Helpdesk portals
20 dynamic follow up sequences
Kartra Agency feature is not included
Silver Plan ($199/ month) Inclusions:
12,000 leads
125,000 emails per month
125GB bandwidth
Unlimited pages
Unlimited products
Unlimited helpdesk portals
Unlimited marketing automation
Unlimited membership sites
Up to 3 domains
Kartra Agency included
Gold Plan ($299/ month)
250,000 emails per month
25,000 leads
5 custom domains
200GB bandwidth
Unlimited pages
Unlimited visitors
Unlimited products
Unlimited membership sites
Unlimited dynamic follow-ups and automation
Kartra Agency access
Platinum Plan ($499/ month) Inclusions:
50,000 leads
500,000 emails per month
500GB bandwidth
Unlimited members area
Unlimited pages and visits
Unlimited helpdesk portals
10 custom domains
Unlimited follow-up sequences
Builderall
Free Plan Inclusions:
Cheetah Drag N Drop Website Builder
Unlimited Sub Domains
Unlimited Membership Access
Bogging App
Super Checkout
Super Checkout for Affiliate Sales Control
Bum Sells, Upsales, and Downsales
Unlimited Impressions and Visitors
Page Loading Accelerator
Mobile Page Loading Accelerator
Smart Pop-up
Website Sharing
Countdown, Evergreen, Fixed Date Timers
Email Marketing
Drag N Drop Email Marketing Automation
Email Scarcity Timers
Builder Plan ($19.90/ month) Inclusions:
Everything included in the free plan
100 subscribers
Ticketing and Live Chat Support
2GB disk space
3 Domain Connections
Cheetah Funnel Builder
A/B Split Testing
Funnel Sharing
SSL Certificates
Super Fast CDN Servers
Website Daily Backup
DDOS Attack Prevention
Marketer Plan ($29.90/ month) Inclusions:
5 Domain Connections
5,000 Connections
Ticketing and Live Chat Support
5 GB Disk Space
Everything included in the Builder Plan
CRM
Builderall Telegram Automation Tool
SMS Messaging
Essential Plan ($49.90) Inclusions:
10 Domain Connections
15,000 Subscribers
Ticketing and Live Support
10GB of Disk Space
Everything included in the Marketer Plan
Professional Messenger Chatbot
Professional Website Bot
Premium Plan ($69.90/ month) Inclusions:
15 Domain Connections
Unlimited Subscribers
Ticketing and Live Chat Support
10 GB Disk Space
List Import
Funnel Club
Everything from the lower plans
WordPress 3-Click Integration
Builderall Unlimited Magazine Builder
Builderall Webinar Builder
Builderall Evergreen Webinar Builder
Facebook Live Streaming Tool
YouTube Live Streaming Tool
Builderall Drag N Drop eLearning
Builderall Directory Builder
VA Access
Magento Commerce
Since Builderall is the most affordable of the two, Builderall takes a win in this category. Not only does it have more tools but you can gain access to all of the tools for a very cheaper premium.
Final Verdict: Which Platform is Better and Why?
If you had to choose between the two platforms, my vote would have to go with Kartra. It is a much more stable platform with sophisticated tools that are more fun and easier to use. Kartra's collection of tools seamlessly integrate with each other as if they are communicating, which is why I found this platform impressive.
Builderall, however, is still a powerful platform with tons of tools you can use at an affordable price. Builderall's most comprehensive plan is still cheaper than Kartra's starter plan, and that says a lot about the software. In technology and SaaS, the price often dictates (not always) the performance.
I'm not saying that Builderall is a bad choice, I would still recommend using Builderall if you are on a budget. It also features tools that are built for creators, and it focuses more on building all sorts of marketing materials in different types of media that I am sure some people will genuinely appreciate.
Kartra, on the other hand, is for people looking for a stable platform to run their business. With fewer bugs to worry about, your transactions will run smoothly.
Both platforms, however, are effective in building sales funnels and pages, which are essential elements in running a successful online business.
References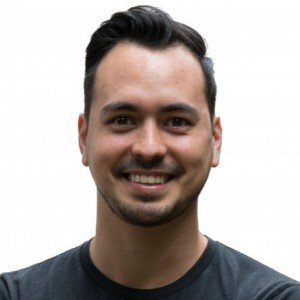 Article by:
Hey I'm Allan, founder of Dotcom Dollar. I started my own successful online business and quit my job in 2015 to travel the world. I started Dotcom Dollar to help aspiring entrepreneurs like you create a successful online business.