This Kartra review will include insights on the platform, including ease-of-use, support, pricing, and so much more. Find out about its…
Kartra Review: In-Depth & 100% Brutally Honest [2021]
Since Kartra has been around for a while now, it has proven to be a stable and effective marketing solution and software. It receives numerous updates and support from its creators, is easy to use, and offers effective tools for all your marketing needs in one place.
User Friendly
If you are a total beginner, Kartra allows you to create, market, and launch an online business, including building full-blown websites and sales funnels. You can do all of these things without hiring a team. However, there is still a steep learning curve.
Features
Kartra offers over 14 different tools and features. It may not be a lot compared to other big names, but Kartra focuses on quality rather than quantity. Each tool is meticulously thought about and built to offer solutions, not problems.
Support
Kartra has been out for a while now, but it still receives support and updates from its developers to improve the platform further. It also still offers tons of support articles and video tutorials for beginners to learn how to use their products.
Value for Money
Kartra's pricing can be a little steep, especially for beginners and startup businesses. They do offer a 14-day free trial of their service, but it is not enough time for beginners to get a grasp of the software. The starter plan is affordable but lacks certain features.
Share this article
Subscribe for updates
What is Kartra?
Kartra is an all-in-one digital marketing platform. Without knowing any code (1), you can build full-blown websites, landing pages, high-converting sales funnels, and more.
In a nutshell, Kartra is:
Your all-in-one digital marketing solutions
Built with sophisticated tools for casual business owners who don't know a lot about coding and website design
An excellent tool for consolidating all your data for better marketing
A SaaS (2) (Software as a Service) platform
An affiliate management system
A split testing software
Your online shopping cart
Owning an online business requires you to sign up for tons of different solutions that you need to patch together, which often leads to confusion and frustration. Instead of helping you improve your business and generate leads, you end up getting frustrated.
With platforms like Kartra, you can access all the marketing tools consolidated in one place for your convenience. It is easy to use, so you do not have to hire anyone to create web pages for you, especially if you own a startup.
You want to cut down the monthly costs before actually generating revenue, and Kartra is your solution. Instead of paying different services and hiring a team of professionals, you can do everything yourself and save money paying only for Kartra's services.
In this Kartra review, I will show you everything you need to know and tell you what I honestly think about this platform.
My first impression is that Kartra is an excellent platform, but it is not for everyone. It is a bit pricey, especially for beginners. However, if you need a platform that guides you every step of the way, and at the same time allows you to use their powerful tools to put your plans in fruition, Kartra is the platform for you.
Who is Kartra for and why?
Kartra has over 40,000 paying users, and they have one thing in common; they need a marketing solution. Since you are reading this article, you are probably one of these people who require a solution to your marketing needs.
Whether you are a small business owner, content creator, or field expert, Kartra might help you connect with more prospects and convert them into paying customers.
Building a website is not easy. Without tools like Kartra, it is simply impossible for someone without any technical knowledge about programming and code to learn how to miraculously learn overnight.
Fortunately, Kartra is here to help small businesses everywhere. Kartra is for you if:
You are a small business owner looking to take your business online
You are an online coach who wants to create webinars
You are a freelancer wanting to sell their service
You need an online shopping cart to sell your physical r digital products or services
You want to build a website
You want to create sales funnels
You want to manage affiliates or become an affiliate for Kartra
On the other hand, Kartra is not for you if:
You are already comfortable using a different platform
You are not ready to maximize the use of extensive marketing tools
You are not looking for an all-in-one digital marketing tool
Like I said earlier, Kartra is not for everyone. However, once you reach a point that you need help marketing your business, you will appreciate platforms like Kartra more.
Kartra Review: Features and Effectiveness
Now, in this section of this Kartra review, we will look into its features. The features of Kartra is the product itself, and it is important to determine what they can do for you.
These features are not just here for your convenience, they are also seamlessly integrated and work together to help you generate leads, send emails, create webinars, get paid for your services, and a lot more.
One of the best things about Kartra is how integrated their apps are, and other platforms might offer more features but they are not patched together as well as Kartra's apps.
Kartra Pages
Kartra Pages is an easy-to-use drag-and-drop page builder with hundreds of professionally designed templates for desktop and mobile.
Kartra Pages allows you to create:
A home page
Stunning landing pages
Useful launch pages
Coming-soon product pages
Thank you pages
Upsell and downsell pages
Squeeze pages
Error 404 pages
Checkout pages
Video sales letter pages
In this application, you can choose to create web pages from scratch or take advantage of its professionally made templates.
The pre-designed templates look absolutely stunning. It includes templates for each category, and they all look aesthetically pleasing, increasing your chances to convert prospects into customers by making your website look more authoritative.
Kartra Pages offer:
Hundreds of pages and section templates
Customization options for every on-page element
Seamless integration to every Kartra tool and app
100% mobile responsive
Drag-drop-click features
Choose whether to start from scratch or use template
Colors fonts and logos for creating your brand
One-click publishing
Using these templates will also save you time. The time you can use to do other things like focusing on improving the actual products.
Kartra Checkouts
With Kartra Checkouts you can sell your products and services, and get payments through a safe and secure network. It is built with checkout forms for both credit card and PayPal payments.
With Kartra Checkouts you can:
Sell unlimited products
Multiple price points
Create stunning checkout pages
One-click transactions
Automatically tag your buyers
Upsells, downsells, and order bumps
Kartra Leads
With Kartra Leads you can build your prospects and leads for your customer database. You can organize them in theme groups with lists and custom tags.
Kartra Leads can be your business's number one asset. It represents your prospects, affiliates, customers, and without them, your business cannot operate. With Kartra Leads you can:
Gain valuable intel about your prospects and customers to improve your sales strategy
Validate your blueprint
Detect breaking points
This app lets you know how your funnels work, and what does not work, so you can fix the problem for smoother conversions.
Kartra Funnels and Campaigns
With this tool, you can create a multi-page funnel flow to convert prospects into paying customers and customers into recurring clients. It is one of Kartra's best tools, which proves to be effective for most users.
This tool is essential if you want to make business for your business. It allows you to create sequences and campaigns that will convert your prospects into believers.
Like I mentioned earlier, every Kartra app is integrated and connected. Kartra Funnels allows you to integrate your pages and emails to create an effective marketing campaign.
Kartra Mail
You can use Kartra Mail to create live or automated email or SMS marketing campaigns to communicate and engage with your subscribers. With Kartra mail you can turn on a host of automation based on your customers' behavior.
It also includes a list of glorious templates. They are expertly designed with components, such as hero sections, content clocks, countdown timers, testimonials, video thumbnails, and more.
You can also personalize each message with custom tags. It adds a more personal touch to your emails that can attract more customers.
Kartra Memberships
With Kartra Memberships, you can create and run full-blown membership sites where you can deliver your content and exclusive material.
Kartra Memberships is a portal that enables you to organize and share content with specific customers only. It blocks access to non-members, giving your site a sense of exclusivity.
Kartra Memberships include features such as:
A drag-and-drop interface
Beautiful templates and colors
Multiple membership tiers
Multiple membership portals
Progress tracker
Kartra Videos
This app is for video marketers who want to turn their videos into marketing tools by injecting lead capturing forms or ads into their video content.
With Kartra videos you can control how the videos are played. You can autoplay on load, mute on start, hide the control bar, upload your own thumbnail, embed social share buttons, and more.
You can completely customize the look of the videos and add watermark branding with your company logo. These videos are optimized for any device. Whether your visitors are on their phone or desktop, the videos and pages will be laid out accordingly.
Kartra Helpdesks
Kartra HelpDesk is your support ticket and live chat service that you can use with Kartra Checkouts to address billing concerns.
Kartra Calendars
Kartra Calendars is an excellent way to organize your scheduled one-on-one sessions with customers.
Kartra Calendars allows you to book appointments in real-time. If a customer books an appointment on an open slot, it will block others automatically.
This tool allows you to organize your schedule a lot easier. There is no need to hire an assistant. It also maximizes your time based on your preference to optimize your earnings.
Kartra Forms
You can create gorgeous lead capture forms with custom fields relevant to your business.
With Kartra forms you can create:
Forms using dozens of specific templates
Quick auto-fill forms from memory
Create customized fields
Embed photos and videos
All the information is protected and 100% FDPR compliant to protect you from any legal trouble.
Kartra Affiliates
Kartra Affiliates allows you to recruit, manage, and track a group of affiliates to help you promote your products.
This app gives you all kinds of options for paying and communicating with your affiliates. With just a few clicks you can:
Set commission prices
Set payment milestones
Review and approve affiliates
Subscribe and tag affiliates
Create custom affiliate portals
Kartra Agency
Kartra Agency allows you to do service for other people and manage them in a centralized dashboard. Kartra Agency is your dashboard to quickly view everything that is happening with your business.
Kartra Marketplace
This marketplace platform allows you to sell services and serves as your bridge to sell your products and services with a few clicks. You can also use Kartra Pages to design your store.
Integrations and API
The Integrations and API tool allows you to program your customized add-ons. This app lets you navigate through all your integrations, such as payment gateways, email gateways, SMS gateways, membership platforms, calendar apps, and more.
It automatically integrates your other accounts, such as Kajabi, Plivo, PayPal, and more with no coding involved.
Ease of Use
Kartra is meant to be easy to use. It is for people or business owners who are not familiar with code, but it still involves a lot of learning to master the platform. You can quickly build a website on your first shot at it, but there are deeper functions you should learn to maximize what Kartra can do.
If you happen to have a hard time learning how to use Katra's features, the internet will be your resource for videos and articles that will help you.
Support
Kartra is still a fresh platform that receives tons of support and updates from its creators, improving its speed, security, and other features.
It can be buggy at times, but as long as users report glitches and crashes, the people at Kartra do their best to minimize these incidents.
If you want to learn more about the platform and how to use it, it provides enough support within the platform itself. You can also connect with other Kartra users on their Facebook group, and learn everything you need to know. It is best to get the information you need from actual Kartra users.
Pricing
Kartra has flexible plans that are made for what you need. The prices are pretty straightforward and the cheaper plans have access to fewer features, leads, bandwidth, and products. Access to other offers is available in the premium plans.
Starter Plan $99/ month
The starter plan is limited only to 2,500 contacts, 15,000 emails per month, 100 pages, 10 products, 50GB bandwidth, and 2 membership sites. It is pretty limited, which is alright for small businesses or startups, but not if you are expecting tons of visitors.
Silver Plan $199/ month
The Silver Plan offers 12,500 clients, 125,000 emails per month, 125GB bandwidth, with unlimited pages, products, and membership sites.
This plan is a lot more extensive, and it is a better choice if you already have a ready business, marketing plans, products, and a clear vision. You can create unlimited pages and sell unlimited products. The marketing tools may still be limited, but it is a good start.
Gold Plan $299/ month
The Gold Plan has everything that the Silver Plan is offering but with 25,000 leads, 250,000 emails per month, and a 250GB bandwidth for streaming. I recommend trying the Silver Plan first before upgrading to the Gold Plan when you feel the need for upgrading your page speed. As you get more traffic on your site, you will need more bandwidth.
Platinum Plan $499/ month
The Platinum Plan is the most extensive, and I only recommend this plan if you own a well-established business that needs a very stable platform with thousands of visitors a day. It provides enough leads, emails, and bandwidth to accommodate more prospects.
You can get discounts up to 25% discount when you prepay for the whole year. This applies to any pricing plan.
What Makes Kartra Better Than Others?
There is more to running a business than just building funnels and websites to establish an online presence. Kartra has thought about that, and for this reason, it is a great choice even though it is a little bit pricey.
Kartra guides your customers every step of the way, from the moment they visit your website to the time they finally buy your products. That is what you want for your business.
You do not just want to build the funnel, you also want to make sure your prospect or lead goes deep in the funnel and places an order. Kartra helps this process to happen.
Actions, such as adding email marketing newsletters and the ability to opt-in and out or out specific services, are a lot easier with Kartra. These small actions if made easy can make a prospect into a paying customer. Kartra uses these opportunities really well.
Kartra Affiliate Program
You can also become a Kartra Affiliate once you join the platform. Being an affiliate means you get to make money on the side by promoting and referring Kartra.
It is a pretty good platform, so it is not difficult to convince other people to try it.
It offers 40% for life for every sale and recurring payments, which is quite a generous amount. Imagine referring it to someone who actually signs up to Kartra's premium monthly service. You can make up to $199 per month for just one person.
The affiliate system works as a parent-child relationship. You will get paid a commission for every purchase your referrals make.
It also has a second-tier, where you can get a 10% commission for every second-degree sale.
Aside from your business, you can make extra money on the side by becoming a Kartra Affiliate.
Kartra Video Review
Final Verdict and Recommendation
To sum it up, Kartra is one of the best tools for every digital marketer or business owner. Kartra has a lot of strong points, such as having the most integrated apps. It might not have a lot of features, but it is impressive how all their tools work well as if they are speaking to each other.
Another strong point is the stability of its platform and how much support it is receiving from its developers throughout the years. You can tell that they are doing their best to support its 40,000 users.
I recommend Kartra for businesses looking for a rich and stable platform to host their online business.
If you are a beginner looking for a cheap marketing service, Kartra might not be the one for you as it is a little pricey compared to others, but you will get what you pay for with Kartra. It offers premium and superb service, so it is reasonable to pay a premium amount as well.
Kartra Alternatives
If you don't think Kartra is the platform for you, there are more platforms out there that might be suitable for you. Some of Kartra's direct competitors have their own unique features that might be useful to you and your business. Here are some alternative digital marketing platforms you can check out:
GrooveFunnels
GrooveFunnels is a relatively new platform created by Mike Filsaime, who also happens to be the brains behind Kartra, EverWebinar, and WebinarJam. With that being said, GrooveFunnels runs on a faster new engine with some of the same functions of Kartra but better. Think of GrooveFunnels as Kartra 2.0.
What's even better is that GrooveFunnels is still in the middle of its launch, meaning you can sign up for a limited free lifetime access account for its core features.
If you want to learn more about GrooveFunnels and its fantastic features, you can read my full review here.
ClickFunnels
ClickFunnels is probably the most long-running and most popular digital marketing platform. It is a little pricey for its limited features, but it does an excellent job of what it can do, which is building effective high-converting funnels.
They are also more of an educational platform that will teach you everything you need to know in building funnels and focus on generating leads, which is why over 100,000 paying users are using this platform even if the creators are slipping when it comes to consumer support and customer service.
As of now, many ClickFunnel users are making the switch to Kartra or GrooveFunnels because of the number of additional features they are offering.
Builderall
Builderall is the most affordable platform and alternative to Kartra. It might not be as powerful as premium services like Kartra, but it is very affordable, especially for beginners. Builderall's most extensive plan is cheaper than most companies' starter plans.
Builderall is a marketing platform that focuses more on visual marketing, and they offer more visual marketing tools such as video creation, image editing, app creation, and more.

If you are interested in learning more about Builderall, you can check out my complete Builderall review here.
Frequently Asked Questions
References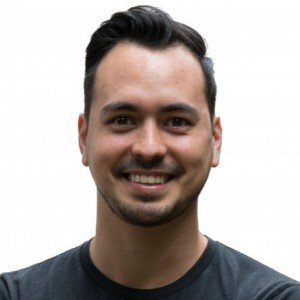 Article by:
Hey I'm Allan, founder of Dotcom Dollar. I started my own successful online business and quit my job in 2015 to travel the world. I started Dotcom Dollar to help aspiring entrepreneurs like you create a successful online business.