Kartra is a digital marketing solution and the only platform you'll ever need for your online business. Depending on the pricing plan, Kartra offers….
Kartra Pricing: What are the Best Deals & Discounts in 2021 For …
Builderall is an all-in-one digital marketing platform. It comes with dozens of features in a single platform. If you like to have all the apps and features for your business setup in one super app, then Builderall is for you.
Share this article
Subscribe for updates
If you own a small business, taking it online is a great idea to expand your consumer base. You're going to need a platform to sell your products, as well as a host for your company's website.
Introducing Kartra, a digital marketing platform you can use for all of these and more. Use it to build stunning professionally-made websites, create sales funnels that would convert prospects into paying customers, and also help you create email marketing campaigns to generate leads.
It is the only platform you will need for multiple marketing applications and, most of all, it is very easy to use. There is a slight learning curve, but just like most software and applications, you can learn how to master this platform by taking the time to learn all the different features and functions.
If you have any questions about how the Kartra Pricing Plans work, you came to the right place.
In this article, we will look at each pricing plan, and compare them to figure out which plan is the best deal for you. Whether you own a startup business or already have an existing business you want to improve with Kartra, there's a pricing plan that is the right for you.
Kartra Starter Plan: $99/ month
Kartra Silver Plan: $199/ month
Kartra Gold Plan: $299/ month
Kartra Platinum Plan: $499/ month
Each of these packages can help with your business, depending on your needs. Essentially, the best plan with all the inclusions is the Platinum Plan. It includes tons of features not found in the lower-priced plans. You will also gain access to all of Kartra's features.
Before we dive deep into Kartra's pricing, I want to give you a brief summary of Kartra and its features.
What is Kartra?
Kartra is an all-in-one digital marketing platform and solution. It can supply everything your business needs in terms of online hosting and marketing solutions.
It has been around for more than a couple of years and, since then, it has received a couple of significant updates to further improve its service. The developers do an excellent job to provide support and regular updates to keep users engaged.
Kartra offers access to 14 different tools and features that are built to improve your business. If you look at direct competitors such as GrooveFunnels and Builderall, you might notice that they have way more tools than Kartra. This doesn't mean they're the best.
Kartra focuses on the quality and functionality of their tools, rather than on quantity, which is why the Kartra Pricing plans are a bit steep compared to others. You are paying for quality and comprehensive customer support.
Even if you are a total beginner in marketing and creating landing pages and funnels, Kartra makes it easier for the non-tech-savvy individuals to successfully create websites, sales funnels (1), checkout pages, landing pages, and more even without knowing anything about code.
Why should I pay for Kartra?
In a nutshell, Kartra is a digital marketing solution that is made easy so that individuals without a shred of code (2) knowledge can create amazing web pages.
You are paying for the convenience of having all of the tools you need to build every single aspect of your online business in a single platform.
In fact, Kartra is saving you money. Instead of paying individual services for funnels, email marketing, online merchants, online marketplaces, hosting, and more, Kartra gives you everything at a better price, not to mention the integration of each software and access to them in one convenient place.
You also save money from hiring professional web designers. With just the right amount of creativity and dedication, you can build your own web pages in just a few clicks.
Who is Kartra for?
Katra is for online entrepreneurs, digital marketers, and website builders. As of now, Kartra has over 40,000 paying users worldwide.
Kartra is for you if:
You want to take your business online
You want to sell lessons and tutorials online
You are a freelance writer, music producer, web designer, or anyone who is looking to sell services online
You need an online shopping cart and checkout service
You want to create fully functional websites
You want to create high-converting sales funnels
You want to become a Kartra affiliate and earn money by promoting their products.
However, if you are not ready to take your business online, or not ready to use digital marketing tools, Kartra is probably not your best option. If you are used to using other platforms, and you are comfortable with the price, switching Kartra may not be something you'll consider.
Kartra Features
Kartra comes with 14 sophisticated tools that are integrated for your convenience. Mike Filsaime, the person behind this service did a great job with materializing his vision and integrating a bunch of useful tools. He's also the brains behind EverWebinar and WebinarJam.
Kartra features:
It is a powerful and easy to use drag-and-drop page builder built with hundreds of professionally designed templates for desktop and mobile.
This app allows you to sell your products and services. You can build a product page, and create checkout forms and instructions. You can use it to collect payments from both credit cards and PayPal.
This app allows you to generate prospects and leads for your customer database. You can organize each lead and create themes, groups with lists as well as custom tags.
Kartra Funnels and Campaigns
This tool allows you to create a multi-page funnel flow to convert prospects into paying customers and customers into recurring clients. It is one of Kartra's best tools, which proves to be effective for many of Kartra's users.
This is a tool you can use to create live or automated email and SMS marketing schemes to communicate with your subscribers. It includes a list of professional templates, so you do not need to hire copywriters or think of elaborate marketing email scripts.
With Kartra Memberships, you can create exclusive pages for members only. You can also create multiple tiers for different membership types that will give your membership site more exclusivity. This increases your chance of earning money through membership payments.
This app is for customizing videos on your website. You can choose to autoplay videos with no sound, or hide the control bar, upload your own thumbnail, and more. It allows you to use videos to your advantage and for marketing purposes.
Kartra Helpdesks is your online support and live chat service. You can add this tool to address any concerns from your visitors and customers.
This automated calendar allows your customers to automatically block appointment dates depending on your settings. They can book appointments in real-time. Once a slot is booked, it will automatically be removed for anyone else. It is an effective tool that can save you money from hiring an appointment setter.
Kartra forms allow you to create checkout forms using templates. For your customer's convenience, it provides an auto-fill from memory. You can customize forms and the fields in any way, and you can even embed images and videos in the forms you create.
This app is an extensive affiliate management system that allows you to keep track of your affiliates and analytics. It shows you their sales and the commission they will receive based on the number of sales.
It is an app that gives you a bird's eye view of everything happening with your business. You can use this service for managing your team in a centralized dashboard.
The Marketplace app allows you to sell products and receive payments online. You can use Kartra Pages to design your e-commerce store and start selling your products with Kartra Marketplace.
All Kartra apps are integrated with one another. You can also use this plugin to integrate Kartra with different apps such as payment gateways, email, and more.
To learn more about Kartra and its slew of amazing features, you can read my full review here.
Kartra Pricing
Starter Plan $99/ month
This plan is limited to only 2,500 contacts, 15,000 emails per month, 100 pages, 10 products, 50GB bandwidth, and 2 membership sites.
It is very limited, but it is alright for small businesses or startups, but not if you are expecting tons of visitors. This is designed primarily for startups.
Starter Plan inclusions and features:
15,000 emails per month
2,500 contacts
100 pages
20 products per month
50GB of bandwidth for images and videos
One custom domain
100 automation
Unlimited page visits
Access to two Kartra Helpdesk portals
20 dynamic follow up sequences
Kartra Agency feature is not included
This plan is suitable for you if you only need one website for your startup business. It has limited features, pages, and bandwidth enough for a small startup. You can always upgrade to a higher plan if you decide to expand.
Silver Plan $199/ month
The Silver Plan allows up to 12,500 clients, 125,000 emails per month, 125GB bandwidth, with unlimited pages, products, and membership sites.
The Silver Plan includes:
12,000 leads
125,000 emails per month
125GB bandwidth
Unlimited pages
Unlimited products
Unlimited helpdesk portals
Unlimited marketing automation
Unlimited membership sites
Up to 3 domains
Kartra Agency included
This plan is suitable for your growing website. It comes with more inclusions, including longer emailing list and a higher bandwidth per month. Plus, the silver plan allows you to create 3 custom domain websites with unlimited products to sell, pages, memberships, and more.
Gold Plan $299/ month
The Gold Plan has everything that the Silver Plan is offering but more of everything–up to 25,000 leads, 250,000 emails per month, and a 250GB bandwidth for streaming.
Here is what's included with this plan:
250,000 emails per month
25,000 leads
5 custom domains
200GB bandwidth
Unlimited pages
Unlimited visitors
Unlimited products
Unlimited membership sites
Unlimited dynamic follow-ups and automation
Kartra Agency access
This plan is for fast-growing businesses. It allows for more visitors, emails, and bandwidth, so you can accommodate more visitors without worrying about your site crashing.
Platinum Plan $499/ month
The most extensive plan also has the most comprehensive features and support for your business. I only recommend this plan if you own a well-established business that needs a super stable platform because of the thousands of visitors and customers a day.
This plan includes:
50,000 leads
500,000 emails per month
500GB bandwidth
Unlimited members area
Unlimited pages and visits
Unlimited helpdesk portals
10 custom domains
Unlimited follow-up sequences
This plan will maximize your website's ability to host more visitors, leads, and customers.
You can get discounts up to 25% discount when you prepay for the whole year. This applies to any pricing plan.
Kartra Video Review
What is Kartra's Best Pricing Plan
The Silver Plan is the best plan for both startups and existing businesses. It offers more than the basic starter plan that both startups and existing businesses can benefit from. It has all the basic and elaborate tools you need to create web pages and funnels that can improve your sales.
Conclusion: is Kartra worth it?
Kartra is an excellent platform and digital marketing solution service. It has a collection of different features that are worth investing in. There may be cheaper options out there, but they do not share the same quality and support that you get with Kartra.
Kartra Alternatives
In this section, we will compare the prices of Kartra's direct competitors.
Builderall
Free Plan Inclusions:
(Free)
Cheetah Drag N Drop Website Builder
Unlimited Sub Domains
Unlimited Membership Access
Bogging App
Super Checkout
Super Checkout for Affiliate Sales Control
Bum Sells, Upsales, and Downsales
Unlimited Impressions and Visitors
Page Loading Accelerator
Mobile Page Loading Accelerator
Smart Pop-up
Website Sharing
Countdown, Evergreen, Fixed Date Timers
Email Marketing
Drag N Drop Email Marketing Automation
Email Scarcity Timers
Builder Plan Inclusions:
($19.20/ month)
Everything included in the free plan
100 subscribers
Ticketing and Live Chat Support
2GB disk space
3 Domain Connections
Cheetah Funnel Builder
A/B Split Testing
Funnel Sharing
SSL Certificates
Super Fast CDN Servers
Website Daily Backup
DDOS Attack Prevention
Marketer Plan Inclusions:
($29.90/ month)
5 Domain Connections
5,000 Connections
Ticketing and Live Chat Support
5 GB Disk Space
Everything included in the Builder Plan
CRM
Builderall Telegram Automation Tool
SMS Messaging
Essential Plan Inclusions:
($49.90/ month)
10 Domain Connections
15,000 Subscribers
Ticketing and Live Support
10GB of Disk Space
Everything included in the Marketer Plan
Professional Messenger Chatbot
Professional Website Bot
Premium Plan Inclusions:
($69.90/ month)
15 Domain Connections
Unlimited Subscribers
Ticketing and Live Chat Support
10 GB Disk Space
List Import
Funnel Club
Everything from the lower plans
WordPress 3-Click Integration
Builderall Unlimited Magazine Builder
Builderall Webinar Builder
Builderall Evergreen Webinar Builder
Facebook Live Streaming Tool
YouTube Live Streaming Tool
Builderall Drag N Drop eLearning
Builderall Directory Builder
VA Access
Magento Commerce
Builderall has the most affordable and flexible plans. It is an excellent service, especially for beginners in digital marketing.
ClickFunnels
Standard Plan Inclusions:
($97/ month)
20,000 visitors per month
100 pages
3 custom domains
Platinum Plan Inclusions:
($297/ month)
Unlimited funnels
Unlimited pages
Follow up funnels
Unlimited visitors
Email marketing integrations and solutions (no automated emails)
FunnelFlix
Funnel hacker forum
Daily Hack-a-thons
9 custom domains
Two Comma Inclusions:
($2,497/ month)
Funnel sharing
Unlimited funnels
Unlimited pages
10 users
27 payment gateways
27 domains
Unlimited follow-up funnels
Priority chat and VIP phone support
Hours of additional training, courses, and more
ClickFunnels' pricing is a little more on the expensive side, despite having fewer features and support. However, this platform has over 100,000 users because it is effective in teaching you how to build effective funnels in a variety of different fields.
GrooveFunnels
Free Plan
(Free)
Unlimited products
Build brand websites with full navigation
Custom domains
Bandwidth and hosting
Sell products with 1-click upsells
Upsells, downsells, and order bumps
Affiliate program
GroovePages Lite
GrooveSell
GrooveAffiliate
Silver Plan
($99/ month)
GrooveSell
GrooveAffiliate
GroovePages Pro
GrooveMail
GrooveMember
Groove Video
Email Leads
Email Cart Abandons
Email Buyers
20% commissions
Email Affiliates
Gold Plan
($199/ month)
Everything from the Silver Plan
GrooveBlog
GrooveDesk
GrooveCalendar
GrooveSurvey
GrooveQuiz
Platinum Lifetime Deal
($1,397 one-time payment or $299/ month after launch)
Everything from the Gold Plan
GrooveWebinars
Automated Webinars
GroovePages for Shopify
Free VIP Tickets to GrooveKon
Free Live In-Person workshops for a whole year
GrooveFunnels Academy
GrooveKart Academy
GrooveDigital Official Facebook Group
Free Live Webinar Training for eCommerce and Digital Marketing
Premium Support
GrooveFunnels, as part of its beta testing stage, offers a lot more features and access to tools at the best prices. The best possible deal ever between each competitor is the limited lifetime platinum deal GrooveFunnels is offering, for a one-time payment of $1,397, you will gain access to the Platinum Plan for life.
You can also divide the payments as follow:
3 payments of $497
6 payments of $288
12 payments of $188
One time payment of $1,397
Frequently Asked Questions
References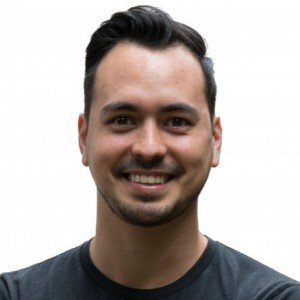 Article by:
Hey I'm Allan, founder of Dotcom Dollar. I started my own successful online business and quit my job in 2015 to travel the world. I started Dotcom Dollar to help aspiring entrepreneurs like you create a successful online business.