In this updated Instapage pricing review, we look into the features included in every plan and determine if the new cost is worth the…
Instapage NEW Pricing for 2021: Features You Need to Know in Choosing a Plan
Share this article
Subscribe for updates
Instapage is one of the most talked-about landing page platforms among online marketers today. If you are no stranger when it comes to building marketing websites and pages, might already know about Instapage.
If this is your first time creating landing pages, you should explore what this landing page creator has to offer. It might have the features you need at the cost that suits your budget.
Instapage has a wide range of amazing features that a landing page software could offer. These include the landing page builder, A/B testing, conversion analytics, heatmaps and many integration software. We will dig deeper along the way with Instapage pricing as well.
The New and Most Updated Instapage Pricing in 2020
Instapage pricing is very easy to understand. It has two tiers: Business Plan and Enterprise Plan. Each plan comes with their own set of features (1) but the main pricing difference between the two is that the former has a fixed subscription fee (discounted if you choose to pay annually), while the latter's fee is customized. We will further discuss the in-depth differences between the two plans as we go along.
Instapage 14-Day Free Trial
While Instapage does not have a Free Plan, you can still sign up for their 14-day free trial. The free trial does not require any credit card information so you can just do a test drive anytime you like.
Instapage does not publicize their free trial that much if you would visit their website. There is no specific tab or page dedicated for it but you can see the "Start 14-Day Trial" under the features of the Business Plan.
The free trial offers almost all the basic features of the Business Plan. The only limits of the free trial are the allowable 2,500 unique visitors monthly and the maximum of 10 landing pages. The number of visitors and landing pages should be enough if you are just testing Instapage's Business Plan features for a trial. This will give you enough time to make an informed decision on the basis of your experience.
Instapage will take off your landing pages once your 14-day free trial ends. The platform will give you 60 days to upgrade to one of the paid plans. If you choose not to upgrade within that time frame, Instapage will completely delete your landing pages.
Instapage Paid Plans (And How You Can Get Discounts)
The Business Plan starts at $199 per month. If you opt for an annual payment, you will get roughly 33% discount since the monthly fee will only cost $149.
The Enterprise Plan, on the other hand, doesn't have a fixed price. This plan offers 12 exclusive features that the Business Plan doesn't have. If you choose to sign up for it, you will have to request a price quote for the features that you want to use. This means you'll only be paying for what tool you'll be using, which is a great deal in my opinion.
Monthly Pricing
Annual Pricing
Instapage Pros and Cons
Pros
Wide range of professional-looking landing page templates and blocks together with a conversion-friendly landing page builder.
Sufficient tools for data reporting to help you personalize and optimize your landing pages.
Partnerships with integration tools that increase conversion rates.
Recognized by Google PageSpeed Insights as a top-rank for its landing page speed and performance.
Responsive and helpful live chat support channel.
Online ticketing system (2) for your requests and queries
Cons
Instapage has fewer landing page templates and limited e-commerce options than Leadpages, another landing page software.
Divi, a premium WordPress page builder, has more page widgets than Instapage.
Over time, Instapage has increased their pricing which makes it a little unsuitable for casual website owners.
The Features of Instapage Business Plan
One of the basic features of the Business Plan includes the upgraded 30,000 unique visitors monthly from the free trial's 2,500 visitors. You will also have a maximum number of 30 landing pages with this plan, five subaccounts, and five team members.
These basic inclusions have their limits. However, anything that your business requires more than the capped number is available in the Enterprise Plan.
Regardless, the Business Plan still offers a wide range of landing page software tools that will make your business exceptional. These are listed and categorized for your convenience.
The Best Landing Page Out There!
No Conversion Limits
Instapage has a set of powerful tools that help you boost your conversions. The beauty in it is that you can achieve as many conversions as you like at no extra fees. Unlike other platforms, Instapage does not penalize you for over-conversions. Instapage is one with the success of your business.
Instablocks
Instablocks is a great feature that allows you to create landing pages from individual page blocks that you can personalize, save, and reuse anytime. You can either build your own custom blocks or choose from a variety of pre-designed, relevant block templates. This does not only save you time in creating landing pages, but it also provides you with many options in building elegant and creative ones.
Forms
Multi-Step Forms
Most of the time, complex forms can cause prospects to lose interest in your brand. You can now stop worrying about this! Instapage has its own Multi-Step Forms that you can utilize to turn complex forms into multiple steps. It also reduces friction points and increases the chances of getting users to engage with your brand. Collecting additional information from your prospect has never been this easy!
Optimization
Server-Side A/B Testing
Also known as split-testing, Instapage allows you to optimize your landing pages for conversion using A/B testing. This will help increase your conversion rates by tracking visitor behavior, testing variations using new elements, layouts, and designs. All these processes can be done without any page delay.
Heatmaps
Instapage is the only landing page platform that offers Heatmaps. To help you understand A/B Testing, this tool provides detailed insights about the ways your visitors interact with your landing pages. The visualization feature of this tool helps you to create effective page elements based on your visitors' behavior.
Conversion Analytics
Instapage has made an edge among the competition by being the only platform that has advanced conversions analytics dashboard. You can directly team up with Analytics and Google AdWords to easily create real-time cost-per-visitor and per-lead metrics which are displayed in the Instapage platform. This ensures convenience in passing lead metadata down to your Customer Relationship Management (CRM) or marketing automation system.
Personalization
AdMap
You have the opportunity to visualize your advertising campaigns with Instapage. AdMap allows you to connect unique post-click landing pages to your individual ads. This feature helps a lot when it comes to expanding the sources of your visitors since they will be guided directly to a certain landing page upon clicking your ad.
Postclick Score
The Postclick Score is the measure of your ad-to-experience relevance. Postclick Score comes handy after importing your ad campaigns using AdMap. You will be able to track the progress of your ads and the flow of traffic to a unique post-click landing page. Furthermore, you will be able to evaluate your advertising funnel to find out how many relevant experiences you need to make.
Dynamic Text Replacement
Pay-per-click (PPC) plays a vital role in increasing the number of visits to your site. It is a marketing strategy in which you will pay each time a visitor clicks your ad. You can effortlessly improve your PPC performance by using your visitor's search as a reference and matching it.
Integrations
Zapier Integration
Zapier is a tool used for integration which allows you to connect hundreds of cloud apps, software, and services to share data across platforms and trigger actions through a ripple effect. Instapage partners with Zapier to integrate with hundreds of other apps for work regulation. This adds exposure to your landing pages as you can use specific apps to reach out to your target market.
Salesforce and Marketo Integration
Instapage paves the way in terms of managing information systems used in CRM marketing. The use of Salesforce Integration helps automate sales and sales force management functions.
Marketo, in addition, goes with Salesforce together as bacon goes with egg. Marketo syncs with Salesforce all the time. These syncs include leads, contacts, and Salesforce campaigns. Instapage gathers and keeps your contact information and other data using these two powerful integration tools.
HubSpot Integration
Instapage also partners with HubSpot to further grow your business without compromise. HubSpot Integration is responsible for marketing, sales, and service software. HubSpot is a platform that also offers resources and support to help businesses. This fusion only means that with Instapage, your business is secured because of partnership perks.
Performance and Security
Thor Render Engine
We can all relate to the frustration every time a landing page takes too much time to load. That is the last thing we want our visitors to experience. Instapage introduces Thor Render Engine. This tool delivers 3x faster-loading landing pages to rapidly increase conversions among advertisers and marketers.
This advancement will accelerate page load speed that will soon result in improved paid conversions, higher SEO rankings, and overall user experience. Google PageSpeed Insights, a tool used to assess website speed and performance for both mobile and desktop devices, even verified Instapage load speed and top-ranked it!
SSL Encryption
Instapage prioritizes the security of your landing page data. It protects all the information in your landing pages by automatically making an encrypted link between the server and the browser. Instapage verifies all interactions so your visitor would feel more comfortable when entering their information knowing their privacy is secured.
GDPR Compliance
Instapage complies with the guidelines and requirements of the General Data Protection Regulation (GDPR). As a user, you can also trust Instapage that your personal information is also protected, aside from your customers'. Instapage has also added a data consent cookie bar to ensure your landing pages are GDPR compliant.
Google Single Sign-On (SSO)
The Instapage Business Plan also lets multiple trusted users under your company to sign up and log in easily using your dedicated Google account. The platform allows you to manage all your permissions in one place and verify trusted user credentials which saves you a lot of time!
The Features of Instapage Enterprise Plan
The Enterprise Plan is the highest tier plan of Instapage. This plan is for users whose certain needs are not met with the Business Plan. For instance, if your businesses require more than 30,000 unique visitors a month to their landing pages or more than five users, then the Enterprise Plan is the best fit for you. You will also have to upgrade to this plan if you plan on using more than 30 landing pages.
Mostly, the reason why businesses choose the Enterprise Plan over the Business Plan is because of their customization needs. This plan also offers 12 additional features on top of all the benefits mentioned above that you can get from the Business Plan.
The Enterprise Plan makes your landing page highly-personalized with each visitor's intent from your Postclick Score. This includes matching each advertisement to its corresponding unique landing page. Additionally, this approach impacts your visitor in a way that they will trust your landing page more which leads to higher chances of engagement.
The Instapage Enterprise Plan also offers more hands-on support for building your business. These support systems include professional services, migration services, and a dedicated customer service success manager.
Final Verdict and Conclusion
Overall, Instapage deserves an impressive 4.5/5 rating.
It is undoubtedly one of the best landing page builders out there due to its features and benefits. While Instapage has unique features, there are few things that it failed to achieve in the competition. We have summarized the pros and cons as your takeaway in deciding whether to hit your green lights with this platform.
Frequently Asked Questions
Reference List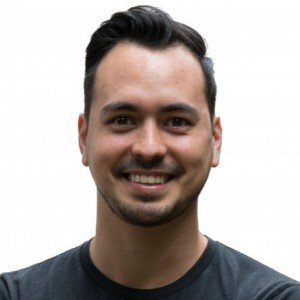 Article by:
Hey I'm Allan, founder of Dotcom Dollar. I started my own successful online business and quit my job in 2015 to travel the world. I started Dotcom Dollar to help aspiring entrepreneurs like you create a successful online business.