In this video, I'm going to show you how to install WordPress on cPanel the right way. I will show you two different methods. The first is the one-click…
How To Install WordPress On WP Engine 2021 [Tutorial: beginners buying & setup guide]
Share this article
Subscribe for updates
In this tutorial, I'm going to show you how to buy and store WordPress on WP Engine step by step. Well, I will show you which hosting plan you should choose and the actual buying process involved, I will then show you how to install WordPress on WP Engine the right way and choosing the correct settings towards the end of this video. I will give you a very special offer if you decide to pick up WP engine through my link below. I will give you my six-figure blog, a course for free.
Now let's get started.
Step one, click on the link in the description, I typed this into your browser, you it'll take you to my special WP Engine discount page where you will get the best can that Web page and is currently offering. I will also provide you with my six figure blog because for free, as a way of saying thank you for supporting my channel, I will let you know how to get this course later on in this tutorial.
So now let's click on Get Started.
Now we take you to my special Web page, and this can offer where you're getting an extra 10 percent off your first payment compared to normal. But the deals will always be changing and updated for you automatically. Now, you can see here WP Engine has three main plans. It's called the startup, the growth and the scale. And they always have their custom solution for you, but you need to call them to set that up. And the main difference between these three main plans is going to be the number of visits per month and the number of websites you're allowed to have.
The rest of the features are provided in all three plans for the start up plan. You're allowed 25000 visits per month and only one website. So this is going to be suitable for someone just starting out and it's getting their feet wet. However, if you're more of an agency or you're running your own business, then you're going to need more websites.
So then you want the growth plan where you get a 10 website and 100000 visits. But if that's not enough, then you need to go up to the scale plan. Quick note here. Also, if you're paying annually, you're getting two months free as opposed to paying monthly like this. So I always recommend you go for the annual plan, if you can. And that Web engine has a 60-day money back guarantee anyway, so you can try it with no risk for this tutorial.
I'm just going to test it out using the monthly plan and I'll choose the growth plan and click on Get Started. Now I bring you to the checkout page for the enhancements and add on.
You don't need any of that right now. So we're going to skip all of that and go down to the account information. So let's fill that now. The next thing we want to do is pick our data center so you can see here there are seven countries to choose from. So what I always recommend you do is to pick the data center that is the closest to the majority of your visitors. So if you have an Australian business and most of your customers are from there, then I would choose Australia.
But if you have a global business, then I'd still pick the United States from my data. Now, moving on to the billing info, you can fill that out, then click on. I have read and agree to the terms of service and then click on purchase and that's it. Here's a confirmation page that shows that our purchase was successful. So let's give it a few minutes for WP Engine to get everything ready and then we can check our email for the next step.
So the first email you receive will direct you to activate your account. So you just click on activate your account and now you can create your new password. Click on Create My Account.
And now from our WP engine dashboard, you can see here this was the original dot com account that I created while signing up. And you can delete it or enter and do stuff to it. But I'm going to show you how to install a fresh WordPress website. The next step is to install our WordPress website.
And to do this, we will click on ADD site, type in your site and click on ADD site. We want to create a new site to put it into. Click on Create Environment and give it a little bit of time for WP Engine to build out this environment.
The next step is to connect our domain name with WP engine, and in this case, I'm using Namecheap, which I hosted all my domain names with, and I recommend you do the same. I also have a video showing you how to set up your domain name with Namecheap below. So check out the description for that. So now I'm going to click on Domains and click on Add Domain type in. You know my name that you want to use.
Click on next click on next again and one more time. Now we need to set our primary domain name, so we click on here and click on Set as Primary. And for the www one, we want to click here and click on ADD Redirect and we want to redirect it to our main domain name. Click on Save Changes. The next step is to go to the bottom and copy a record and now we would go to our Namecheap Domain and can choose a domain name that we're working on.
Click on Advance DNS, click on Add new record like a record and for the host we would type in and for the value we would paste in the record that we copied previously and now we would click on save changes. And the next thing is to add a new record, choose the same name and for the host you type in WWE and for the target value you would type in your actual domain name.
And now we click on save changes again. And now we would let this sit for 10 to 15 minutes or maximum one hour. But to really know if our domain name is ready or not, you can easily go to https://www.whatsmydns.net. Type in to my name and click on search. And you can see here it has started to propagate. However, there's still some crosses. That means it's not ready yet. So when it's over there and ready, then, you know, you can move on to the next step.
Another way to check is to refresh this page. Once you have all the green ticks here, that means you're ready to go.
One more thing that you must check and make sure you do is to redirect all the domain types to our main domain name. So, for example, here, dotcomdollar.wpengine.com Had not been redirected to dotcomdollar.xyz.net.
So you have to click here and click on add free directory now redirect it to dotcomdollar.xyz, and then click on save changes.
We still have another step to go. But I just wanted to ask if you're getting value from this video so far. If so, make sure to let me know by logging my video and subscribing to my channel so you don't miss out on more quality content like this that I release every single week. The next step is to install SSL certificate to make our website safe. And to do that we click on SSL. Now, click on get free certificates, then agree to the terms and conditions and then click on get certificates again.
Now the certificate is being set up, so give it a few minutes. The next thing we want to do is take these two checkboxes and then click on Save. And now let's refresh the page.
And there you can see the status of our SSL certificate has been enabled. And now to check your SSL certificate and WordPress has been installed correctly. We can click on WP admin to go and check this out. This will take you to the WordPress dashboard, where you can see here that it has been set up correctly and the SSL certificate has also been activated. And one more thing I'm going to do as my check is to open a new incognito window type in my domain name and just check that the front end of my website also has a SSL certificate and that my barebones website look good just like this and always okay.
Now the next step is to install the custom WP engine CDN that they provide for free. To do this, we click on CDN. Now we choose a domain name that we want to enable the CDN for and then click on Save. That was a pretty simple step. Now we just have to wait up to ten minutes for everything to be applied. Just a quick note on my bonus offer. If you decide to pick up WP Engine through my link, just make sure to send me your full receipt to bonus at dot com dot com and I'll send you access to my bonus course right away.
Now that you have successfully installed WordPress onto your barebones WP engine account, you are now ready to actually go and build out your full website. And this video will help you do just that. So check it out and I'll see you over in that next tutorial.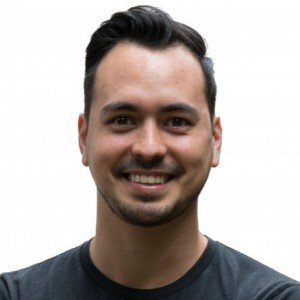 Article by:
Hey I'm Allan, founder of Dotcom Dollar. I started my own successful online business and quit my job in 2015 to travel the world. I started Dotcom Dollar to help aspiring entrepreneurs like you create a successful online business.