In this video, I'm going to show you how to install WordPress on cPanel the right way. I will show you two different methods. The first is the one-click…
How To Install WordPress On InMotion Hosting 2021 🔥 + SSL & Email Setup [Tutorial: beginners buying guide]
Share this article
Subscribe for updates
In this tutorial, I will show you how to buy and install WordPress on InMotion hosting step by step. Well, I will show you which hosting plan you should choose and the actual buying process involved. I will then show you how to install WordPress on InMotion hosting the right way and choosing the correct settings towards the end of this video. I would give you a very special offer if you decide to pick up in motion hosting through my link below. I will give you my six figure blog course for free.
Now let's get started.
Step one, click on the link in the description. I type this into your browser. It would take you to my special InMotion discount page where you will get the best discount. InMotion hosting is currently offering. For transparency, this is an affiliate link. I will receive a small commission at no extra cost to you while you get a special discount. And my six figure blog, of course, for free so it can be a win win situation for the both of us.
So now you click on Get Started and it would take you to the shared hosting pricing page where you can pick the plan that suits you best. InMotion hosting has four different shared hosting plans. The lite plan, the launch plan, the power and the pro plan. On the lite plan, you're only allowed to have one website and your storage is only 10 gigabytes. So the main difference of increasing to the next three planned is that you'll get more website, more storage, faster performance and more email addresses.
So as you can see here for the launch plan, you can get to websites and 50 bytes of storage. Then the performance will increase by three times and then you can get ten email addresses. So this just keeps increasing on the power plan and the propane as well. One quick note I want to make here is I think the launch plan is pretty much useless because it's the same price as the power plan, but you get so much more on the power plan.
So I don't know why InMotion hosting even has the launch plan as an option.
And for the pro plan, I definitely don't recommend you choose this one as you're paying more than two times the cost of the power plan and you don't get much more for it, as most people will be able to have less than 50 or 100 websites with their 100 gigabyte or 200 gigabyte storage anyway.
So I see no value in the pro plan either. So for me, it's very simple, really. If you only need one website and your local business, then just pick the lot plan, which is the cheapest.
Or if you want multiple websites, then go for the power plan, the launch plan and the pro plan just doesn't make sense to me. Next thing I wanted to mention is how long you should buy your hosting plan for. If you buy for one year, you can see the price is a lot more than for three years. What I would always recommend is to buy for three years. And if you're not happy with it, you can always get your money back from the start.
As InMotion hosting has a very generous 90-day money back guarantee, which is much longer than the industry standard. So for this tutorial, I'm just going to buy the power plan, which I recommend for anyone who wants more than one website. Click add to cart. The next thing is to choose your data center.
Always choose the data center, which is closest to most of your viewers. So in this case, I'm just going to leave it as is. And the next thing is the back up manager. We don't need this as their free option that there and I've done tutorial videos on my channel where you can check it out. So take no thanks and a dedicated IP address. This is no also not required and the Kickstarter is also not required. Don't waste your money on the up sales.
So now we can go back up and click on continue. The next thing is to choose your domain name. So with regards to domain name, I never recommend you buy you my name from any hosting providers as they charge you your premium each year. Other YouTube is don't tell you this and I don't know why, but it really annoys me as you're paying through the roof for a domain name with these hosting providers you can see here. So it's going to cost you $15.99 per year for the domain, but you also need to pay an extra $12.99 per year for domain privacy and domain privacy is very important because you want to make sure that you don't get market is contacting you every day trying to sell their services to you so that it's going to cost you almost thirty dollars per year for your domain name with InMotion.
Whereas what I recommend is you use Namecheap.
I use this for all my Web sites and it is very cheap and it's great to have all your websites consolidated into one dashboard. So Namecheap. Is anything going to cost you under nine dollars per year and they provide you with the free domain privacy. So it's essentially going to be three times cheaper per year to have your domain name with Namecheap. So if you want to purchase it from Namecheap instead like I do, and save a lot of money, then you can check out this video here where I guide you step by step.
If you don't want to save the money and you just want the easiest way, then you just click on I would like to purchase a new domain. OK, but if you're going to purchase it on Namecheap like me, then click on. I already own the domain I want to use now. Putting it in my name.
Click on apply for your email address in continue. Now fill out your personal details. Next is to fill out your credit card details. Or you can pay by PayPal if you wish. Then click on Review my order. Now review everything and make sure you're happy with it. Then click on I Agree and click on checkout.
And that's the success you're hosting plan has now been purchased. The next step is to check your email from InMotion hosting and log into your account. So in this email you can scroll down to the bottom and click on Get Started with your password.
So now we need to set up our password and login and now we can log into our account. Now, the first step after we have logged into our account is to connect our domain name from Namecheap to InMotion hosting's hosting plan. But if you bought your domain name from InMotion hosting, then you can skip this step and go straight to the next step. So from my account, you want to scroll down to here and click on account technical details.
And if you scroll down to the name server one in the name server to here, you can see this is what we need to copy into our Namecheap domain section. So I will do that now. So from my Namecheap account, select a domain that you want, then come down to the name server section, click on that and click on Custom DNS. And now we want to paste in the name server one name server two from InMotion hosting.
So I have done that now and you simply just click on the checkmark and save it. So now it shows our DNS server is being updated and it may take up to 48 hours. This is really the case normally 5 to 10 minutes and it should be done, but probably maximum 1 hour. So come back and check in a few minutes.
The next step is to install our WordPress website. So we want to go to our panel and we want to scroll down and click on WordPress here, click on Install. Now, choose your correct domain name and put in the site name and site description. Now we can come down to the admin account.
So for the username, make sure to use anything but admin as this is what hackers will try to use when they try to get into your website. And I like to get stuff tackiest to generate my password for me and I save it somewhere else.
Now we come down further and we can unteach all these plugins for now. We can install them later as we need them so they don't clog up your website.
So now we click on Install and just give it a minute and let it load. Oh, that was really quick. It's that simple right now. Your website won't load up properly yet as our SSL certificate has not been installed, so the connection is not yet secured. We still have another step to go. But I just wanted to ask if you're getting value out of this video so far. If so, make sure to hit that like button and subscribe to my channel so you don't miss out on more quality content that I release every week just like this.
So the next step is to install our SSL certificate.
And to do that, we go back to our dashboard and don't click on this purchase dedicated SSL as there's a free version that you can use, which is more than good enough.
So we scroll down and click on the Manage Free Basic SSL and you simply just turn it on. Click on Run Check now. So now we can go and try again and open our website. Click on that and you can see it's now working with the lock. And just one last check will log in to our WordPress dashboard. So you click on InMotion hosting and click on Installation's and now click on admin. And here's our WordPress Dashboard. This shows that our barebones WordPress website has been installed successfully, but there's still one more thing to do before you should start editing your WordPress website, and that is to create your email address.
And to do that, we go back to our panel and click on email accounts.
Now, click on Create and put in your username, put in your password and click on Create Success. It's that easy. Your email account has now been fully set up and ready to go.
Just a quick note on my bonus offer. If you decide to pick up in motion hosting through my link, you simply just have to send me your full receipt to [email protected] and I'll send you back access to my bonus course right away. Now that you have installed WordPress until your bare bones InMotion hosting accoun, you are now ready to go out and fully build out your WordPress website. And this next video will help you do just that.
So check it out and I'll see you over in that next tutorial.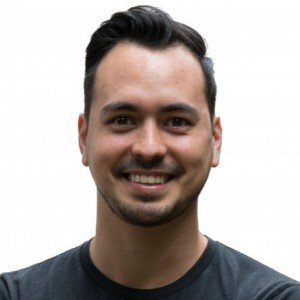 Article by:
Hey I'm Allan, founder of Dotcom Dollar. I started my own successful online business and quit my job in 2015 to travel the world. I started Dotcom Dollar to help aspiring entrepreneurs like you create a successful online business.