In this tutorial, I will show you how to buy and install WordPress Cloudways step by step. Where I will show you which Hosting plan you should choose and the actual buying process involved
How To Install WordPress In cPanel Manually 2021 [beginners step-by-step Softaculous tutorial guide]
Share this article
Subscribe for updates
In this tutorial, I will show you how to buy and install WordPress Cloudways step by step. Where I will show you which Hosting plan you should choose and the actual buying process involved, I would then show you how to install WordPress Cloudways the right way and choosing the correct settings. Towards the end of this video, I would give you a very special offer. If you decide to pick up Cloudways through my link below, I will give you my six figure blog course for free as a way of saying thank you for supporting my channel.
Now let's get started. Step one, click on the link in the description or type this into your browser. It will take you to my special Cloudways discount page where you would get the best discount Cloudways is currently offering by using my special coupon code, which I will show you in just a moment. I also provide you with my six figure blog because for free as a way of saying thank you for supporting the channel. And from here we can click on Get Started.
And here is a Cloudways pricing page. As you probably already know, Cloud Way is a manege cloud hosting platform where they use cloud service from places like Digital Ocean, Leno, Vulture, AWS and Google Cloud and put that to use through their tools. So this essentially allows you to manage your websites easier with Cloudways Dashboard as opposed to one of these cloud service. So there are five different cloud service for you to choose from and they all range in different prices and resources.
So it depends on what you're looking to go for. If you want the high end, it's going to be the Amazon eight every US and Google cloud, which starts at over thirty dollars a month. But if you're just getting started, then I don't think you really need this at all. You can start with any of these free from digital ocean land own and Vulture. But the plan that I believe will get you the most bang for your buck will be the vulture server and selecting the high frequency server.
So this one will start at thirteen dollars per month is not as cheap as the cheapest one, which is ten dollars per month. But for the extra three dollars, I think it's worth it when it comes to performance that you get. And it's a quick note on some of the features that you'll get with Cloudways first being just your standard. SSL certificate and their 24/7 customer support and some unique features of their plans is that you're on a monthly plan and you're not locked in.
You only have to pay for the resources that you use each month. So if we use this, you pay less. If you use more, you pay more. And if you want to cancel, you can do that at any time. You're not locked in on a 1-year, 2-year, 3-year contract like many other hosting providers. So I think this is a really good thing. Another unique feature is a free website migration. If you need to migrate your first website, then Cloudways team will do this for you personally without you having to touch a button.
So this is also really handy for someone moving over from another hosting provider. Cloudways also has their own CDN and they have service side caching, which is meant to be fast in any free or pay caching plugin. So now you need to decide on which plan you want to start with. But just a quick note, with the bandwidth you can see here, their lowest plan gives you one terabyte. And if you compare this to other managed WordPress hosting providers, 1 terabyte is going to be around 800,000 visits per month.
So I don't think you're worrying about the bandwidth here. It's just more the speed. So the RAM and the processor, how fast you want that for your website. If you got more of a budget, then you can start higher. But if you don't, it's okay as well. You can start from the basic plan and you can always upgrade later. As I said, it's month by month. So it's very flexible. And right now I just choose the basic one and click on Start Free.
So now we want to enter in our details and the mixing is where you enter in the special promo code that I have for you. So you click on here and then you type in. Alan Borch now gives you this tick, which means the coupon code has been applied and now you get an extra discount for your hosting with Cloudways. Now click on I agree and then Scott Free. So now we're on Cloudways dashboard. And with every new account, Clag gives you a 3-day trial.
But you first have to do before you can create and spin out. Your first server is to verify your email by going to email address. And if you don't get an email, then you just quickly have to click here to resend. And from my email account, this is the email that I received and all I have to do is click on Activate Account and that's it. Now it is. Thank you for your verification. My email has been verified and I'm ready to go to the next step.
The next step is to create and install our WordPress website with Cloudways. You want to pick what you want to install. We want to choose the name of our app and Asaba. The next step is to choose which cloud server you want. But like I said, for this tutorial, I would choose Vulture and I'll select the high frequency one and I'll just start off with a 1 gigabyte. That should be enough for a brand new website. Can we come down to the bottom and for the location?
We can choose from so many different locations around the world. So this depends on where most of your traffic is coming from. So, for example, if you live in Australia and most of your visit is from Australia and you probably pick Sydney, but if you have a global website where your customers are worldwide, then you probably want to pick somewhere in the USA. And for this one, I'll pick New York. And once we're happy with everything, you can click on Login.
Now, now we need to give Cloudways a few minutes to spin up this ever for us. It says here it takes 30 minutes, but usually it'll be less than five minutes and we'll come back when it's ready. Now that our server is ready, we're ready to move on to the next step, and that is to connect the domain name to Cloudways. Cloudways does not allow you to buy domain names through them. So the domain name provider that I use and I recommend to you also is Nanji.
And if you want help to buy a domain name from Nancey, I have this video for you that will guide you through everything step by step. So now we will click on applications and then click on our server, click on Domain Management. Now we will type in the domain name that we will be connecting. Click on Save Changes and the next step is to click back on to service, select our server and now under the credentials. You'll see public IP.
We want to copy this and now we will go to our Namecheap Domain Account under the domain name you want. You want to select advanced DNS. I want to click on Add New Record, Choose a record and for the host, just type in the at symbol and for the value you will paste in the value that we copied from Cloudways before.
And once that's done, just click on Save. One more thing we want to do is click on add new record. This time it will be a C name and the house will be www and the value will be the domain name. This is the point www.allanborch.com to our original allanborch.com. Once we have done that, we're ready to move on to the next step. We still have another step to go. But I just wanted to ask if you're getting value out of my video so far.
If so, make sure you like my video and subscribe to my channel so you don't miss out on more quality content like this that I release every single week. The next step is to install our SSL certificate on our website. And to do that, we once again click on applications that came to our server. He got an SSL certificate. Now we want to type in our email address and our domain name and click on install certificate. Give it a second for Cloudways to install this for you.
Now, the next step we need to do is to enable https. This means that 301 on redirect on say pages to a secure HTTPS format. So we click on an HTTPS and that's done so we can close it now. Now we want to go and check and see if our WordPress installation and SSL certificate has been done correctly. And to access our WordPress dashboard, we can go to access details, click on admin panel and the admin panel. Click here.
That will take you to a login page.
So now you need to copy your username and your password.
Just click on that to copy my password and type it into here. Now click on login. Now, you can see here my WordPress dashboard is working correctly and if I go to the top and click on the lock icon, you can see the connection is secured. That means my SSL certificate has also been installed correctly. And one more thing. Let's see what it looks like from the front end. So we click on visit site and you can see the lock is on still and the front end of the website works.
So that means our first two step of installing the WordPress and SSL certificate has been done correctly. And the next step is usually to set up our email account. But in this case, Gladwell does not offer this for free. So you would have to find another provider to host your emails. This is not ideal for a newbie, but for most people, doing it for a while probably have the email hosted elsewhere anyway. Like me, for example, I have all my emails hosted on GSuite. But GSuite, we can be quite expensive.
As you can see, it's going to cost you at least six dollars per month, which is half the price of your hosting already. There are other solutions out there on the market that gives you a free hosting. So I recommend you check out Zoho Mail as I use this years ago when I first started. And it doesn't cost you a dollar. It's nowhere near as good as GSuite, but it'll get you started if that's the option that you want to take.
The next step I will show you instead is how to optimize your website to increase your speed. So we would do this by installing redis cache for Cloudways, which is what they recommend. And if you need a more in-depth guide or understanding of what this is, then you can come to this article. So what we do is to click on settings and package, then click on packages and then click on install is the next step is to install WPCF Editor a and we go to plug ins and click on.
And you have been WPCF Editor, click on Install now activate. Now we want to hover over here and click on row editing and now from our instruction it's saying to copy this and pasted right onto the first line. To do that now, but you can see here, it's already there, so we do not have to do that part. And now the second part is to copy this and paste it here. So now we go back and this is where we should paste it in.
So you just hit enter and then paste that in there. Once we have done that, you want to go to the very bottom and click on Save. And yes, we want to update and that's it. We're done.
So the next step is to install our redis object cache to do this or go back to WordPress Dashboard and plug in, click on add new and type in readers and they should be this first one here. Click on Install now and activate. And now we can go to our settings and you can see here there's a new tab called Braiders. Click on that. And now we want to enable the object cache. This is very important to activate this and now you'll see it.
Once I click it, the status will change to connected. The next step in optimizing your website is to install your CDN and there's normally the free option of using CloudFlare.
However, Cloudway does have their own recommended CDN, so I'm going to use their recommended one instead. To do this will click Cloudway CDN from our application section and you can see here it says we have to upgrade first before we can use their CDN. So I'm going to put down my credit card details and upgrade. Now there's a confirmed upgrade. So now I will refresh this page. Now you can see a CDN is ready to be installed, so we just type in our website now and then click on Create and that's it.
CDN has been successfully installed. Just a quick note regarding my bonus offer to you. If you decide to pick up Cloudways through my link below, just simply send me your full receipt [email protected] and I will send you access to my bonus course right away. It's that simple now that you have successfully installed WordPress until your bare bones Cloudways account, it's time to go out and fully build out your actual website. And this next video will help you do just that.
So check it out and I'll see you in that next tutorial.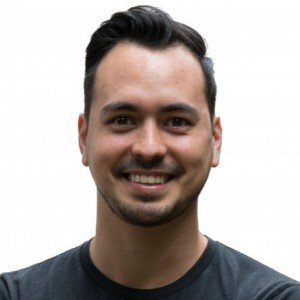 Article by:
Hey I'm Allan, founder of Dotcom Dollar. I started my own successful online business and quit my job in 2015 to travel the world. I started Dotcom Dollar to help aspiring entrepreneurs like you create a successful online business.