In this video, I will show you how to install a free SSL certificate on WordPress step by step, I will show you 2 easy and free methods to secure your website and get that green lock sign to show up.
How To Install A FREE SSL Certificate For Your WordPress Website 2021 [Including cPanel & GoDaddy]
Share this article
Subscribe for updates
In this video, I will show you how to install a free SSL certificate on WordPress step by step, I will show you 2 easy and free methods to secure your website and get that green lock sign to show up.
We want to change our page from this, which shows that our connection is not private and our website is not secured to this where it shows the site is locked and secured.
First method is the CloudFlare method. So typing cloudflare.com and create a new account.
Now, type in your website name. Quick add, Adso. And now choose the free plan, click on Confirm Plan and after the quick scan, just go down to the bottom and click continue.
So now you can see these two name servers is where we need to point our domain, too. But if you don't want to mess around with your name servers or you don't have access to it for some reason, then you can skip to the second method on this timestamp here. In this example, I'll be using A2 hosting and Namecheap to show you. Now let's update our name servers.
And for this example, I will show you how to do it on name. So you simply select the domain. You want to update and click on manage.
Now we come down to the name server section and delete all previous information. I go back to CloudFlare and copy these two lines here and paste them into names over one and paste this one into name server two.
Now you just click on that checkmark and press save.
Now, give it a little bit of time for it to update, and then you can come back to your CloudFlare page, go down to the bottom and click on down check name service.
And this page shows you that your domain transfer is complete, but they need to wait for the domain name to be transferred over. So if you scroll down again and click on re-check, it will check for you and notify you by email when it's ready.
So, we'll come back to it then.
And once you think it's ready, you can refresh the page.
And it should show a green checkmark, this means that it's completed and you're ready to move on to the next step. The next step is to click on SSL/TLS and now click on ADD certificate.
Now come down and tend to always use https on. Now we need to install a plugin on our WordPress dashboard, so I type in my domain name, followed by wp-admin, and now you need to go to the plugin and install plug ins.
Now click add you type in flexible SSL.
And click install now on this CloudFlare one and activate and install one more plug in. Typing really simple SSL. Click on Activate.
We scroll down and click on settings and click, go ahead and activate SSL.
You can wait a few minutes and then type in your domain name, and it should work like this and show you the luck symbol and that your connection is secure and that's it. So you can see that this CloudFlare method is very easy to do. And they will renew your SSL certificate for you for free for life, and you can have unlimited websites. So that's pretty good. However, if this method didn't work for you for some reason, like your computer doesn't allow a non-secured website to be open, then this next method will definitely work for you.
It doesn't require you to access your name server or you have to do is be able to access your file manager, which can easily be done when you have access to your hosting method to the file manager method typing sslforfree.com.
Now choose your domain name that you want the SSL certificate to be installed on.
It could create free SSL certificate. Now you need to create an account and choose your e-mail and password. And register.
Now click next step, click next to this step again and again and to finalize, select the free option and click next it.
Now it shows your certificate is being created successfully and it's ready to go. Now we would need to verify our domain and I'm going to do this using the email verification method, so I'll choose the email I want. And in this case, I'm happy with admin. I'll click next step and now click verified domain.
So now the email has been sent email address. So we need to log in to our email account.
So go to see panel, click on email accounts and now go to your email that you sent to and click check email.
Now click open and now you see the email verified in click on that. Now click on Go to Verification page. Now get back to our email display image. And copy our verification key. Now we go back to this page pasted in click next and it's done to now you can close the window and we're back to this page and click on Refresh Status.
There it is now we're ready to install certificate, so we click on install certificate. Now we need to download the certificate, click next, click download.
And now let's go back to our cPanel, come down to the SSL certificate section, click manage SSL site. Now scroll down to the bottom and select the domain that you want to ask themselves. Difficult to be installed on. Now open and download a file.
So now we need to insert the three information from each of these files into our three boxes here. For example, certificate do not double click as it will not show you the text you need to right click then click on View File. Now we would copy all this and paste it.
I would do the same thing for the rest now. And now that they are or they go to the bottom and click on install certificate. And there it is, the SSL certificate has been successfully installed. Click on OK. Once the installation is complete, you need to log in to your WordPress back in and go to plug ins. So now we need to install the really simple SSL plugin. Click on Add New.
Click Install Now. And activate. And now we can scroll down to the plugin we downloaded click on settings and now click on Go ahead and activate SSL. OK, now it shows our SSL is enabled.
So just to double check, we go to here and visit the site.
OK, so you can see the lock icon is there and it says the connection is now secured.
So now you can see how easy those two methods to install SSL certificates for free. So you should never have to pay for SSL certificates with a hosting provider ever again. But if you choose great hosting providers like site ground or a two hosting, it will be provided for you for free anyway. And they also have one click installation of SSL certificates. So it's even simpler than these two methods.
My name is Allan from Dotcom Dollar and I provide tutorial tips and tools. You need to create a successful website. So if you want to learn more useful information for your Web site for free, make sure to hit that subscribe button and smash that bell icon. And quickly now, you have learned how to secure your website with an SSL certificate. You now need to build out your website, right? Well, this next video will help you do just that.
So check it out and I'll see you in the next tutorial.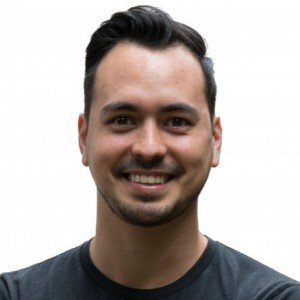 Article by:
Hey I'm Allan, founder of Dotcom Dollar. I started my own successful online business and quit my job in 2015 to travel the world. I started Dotcom Dollar to help aspiring entrepreneurs like you create a successful online business.