In this InMotion hosting review, I'm going to show you everything that you need to know about InMotion hosting before deciding if they're the right..
InMotion Hosting Review [2021] 🔥 The Good, The Bad & The Ugly [Should You Buy?]
Share this article
Subscribe for updates
In this InMotion hosting review, I'm going to show you everything that you need to know about InMotion hosting before deciding if they're the right Web hosting provider for you.
In this comprehensive review, I will break down the pricing structure and show you how to get the best deal currently available. Next, I will guide you through the entire Sign-Up process and judge how easy their platform is to use. I will then grade their performance based on page load, speed and uptime from the InMotion hosting plan that I purchase.
Lastly, I will provide you with the pros and cons and my honest recommendation on if or who should buy InMotion hosting at the end of this video. I will give you a very special offer if you decide to pick up in motion hosting through my link below. I will give you my six figure blog because for free as a way of saying thank you for supporting my channel.
Now let's get straight into this review. Pricing options, click on the link in the description, I type this into your browser. It would take you to my special InMotion, dicount page where you will get the best discount InMotion hosting is currently offering. For transparency. This is an affiliate link. I will receive a small commission at no extra cost to you while you get a special discount. And my six figure blog, of course, for free so it can be a win win situation for the both of us.
I will be comparing the shared hosting plans, although InMotion does offer other types of hosting like VPS and dedicated hosting so they can support you when your business grows and you're ready for an upgrade.
InMotion hosting has for shared hosting plans the lite, launch, power and pro plan.And the prices range from $2.49 per month and the plan all the way up to twelve point ninety nine per month for the free plan. And the main differences between these four plans are the number of websites you can have on your hosting, their storage space, the performance and speed. And lastly is a number of email addresses you can have a quick note is on their launch power and pro plan.
You'll get a free domain with it, but I recommend you buy it because of that reason. And I'll explain why just in a few moments. So it's going to be up to your preference, really on how many websites you need. But just my opinion, I would never buy the launch plan, which is the exact same price as a power plan, but you get nowhere near the same features. So this is confusing to me. I don't know why in hosting has this plan.
The launch plan just doesn't make sense. And I suggest you never purchase that. And for me, also, the pre plan is not worth the money as it cost two and a half times more than the power plan, but you're not getting much more for it. So my recommendation to you is very simple here.
If you only need one website and you're running a local business, then I suggest you purchase the lot plan.
However, if you need more than one website, then go for the power plan. It's that simple. And the prices for both these plans are fairly cheap and it's really affordable. Now, in terms of the length of the payment plan you're going to purchase, there's a choice of 3-years, 2-years, 1-year and one month. I always recommend you to buy the longest plan possible as it usually is the cheapest. So, for example, here, 3-years for a lite plan is $2.49
You go to two years, it increases the $3.99. You go to one year, it's $4.99. So there's no point not buying the longest plan, because when you renew your plan, it's going to be $8.99 anyway. So purchase it for the longest length if possible.
InMotion hosting also has a 90-day money back guarantee on all their shared hosting plan that you purchased that is longer than one year save. After watching this review and you've seen all my tests and you think InMotion is right for you, then try and go for the 3-year plan if you can, as it will save you a lot of money in the long run. Now, the last thing I want to talk about under the pricing section is the domain name costs.
So even though InMotion gives you the first year for free, you can see here it's going to cost you fifteen point nine per year for the domain and it's going to cost you another $12.99 per year for domain privacy. So this is going to work out to be almost thirty dollars per year. This is really, really expensive. And I don't know why other youtubers don't recommend this to you, but it really annoys me. And I always mention in all my videos, don't buy domain names from hosting providers, buy them from a dedicated domain name providers and a good one is name cheap.
I use them myself personally for all my domain names and it only costs $8 per year with the domain privacy included. And domain privacy is very important as your stock market is from emailing and contacting you all the time and annoying you with their services. So you can see here the decision is very simple and cheap is three times cheaper than InMotion hosting. So it makes perfect sense to me why you would go that option. But if you're lazy and you have the money, then you can always just buy with InMotion in this tutorial, I'm going to test out their power plan.
The overall pricing score I would give to in motion is an eight out of ten. They are a cheap hosting provider starting at just $2.49 per month. I believe they do provide you with enough basic features to get started. I don't like the fact that they charge so much for the main name, but at least they offer you one year for free. So that's not too bad. And all other hosting providers pretty much do the same as them as well.
I did take one mark off them as they don't offer automatic dialing back up on all their plans. I believe this feature is very important and should come standard on all hosting plans nowadays. Instead of paying $2 per month extra for it, like within motion, I also took another mark off them for not having a dedicated custom caching, plugging like hosting providers like a two hosting inside grant. This feature would further increase the speed performance of your website, but is missing here with in motion.
This would not matter if the overall speed is still high, but there's only one way to find out and that is to test it. And I will do just that later on in this video. So keep watching to find out after purchase set up and ease of use right away from their home page. You can see it looks fairly easy to navigate with their custom dashboard compared to the same panel that a lot of other hosting providers use.
I believe the design also looks fairly clean and simple with a lot of good shortcut buttons. But you can still access, you see panel from here. One thing I don't quite like from their home page, there's still a fair bit of sales on their dashboard, which shouldn't be the case as you trying to concentrate on building your website and not upgrading on things. So, for example, on the right hand side, there's these two apsos right here. Now let's see how easy it is to install and create WordPress website.
So you would think from their shortcut button, install popular software is where you should click into to go and install your WordPress website. But this isn't that easy as when I click on Install WordPress, it's simply just going to take me back to the sea panel. So it's not really a shortcut at all. So I believe in motion needs to work on that. But if you click on Subpanel, then it will log you right into your subpanel panel.
No problem. And then we would scroll down to our WordPress, click on Install. Now, select your website, put in your details, then click install. So the installation in the end is fairly simple once you're able to access your cPanel. Now, how about installing an SSL certificate. So from the dashboard you can see the purchase dedicated SSL certificate above the fold. This isn't what we want as you have to pay for the free one is hidden here under the phone.
So to manage free basic SSL, click on that and all you have to do is click on enable free SSL and that's it. This is easier than using cPanel once you found the button. Now what about creating your email account from the dashboard? If you click on email and click on add email account and you click on create and click on Create again. So that one was super simple to do. Overall, I would go InMotion hosting an eight out of 10 first set up and ease of use.
I really like that they have a clean looking interface with custom shortcut buttons to install and create things instead of having to go to see panel all the time. I talk to Marks away from them because they don't guide you well when installing WordPress through their shortcut and mislead you on things like setting up your free SSL certificate.
Typically they tend to try not to show you a little bit too much speed and uptime performance tests. So after I have installed the basic WordPress site, I went ahead and tested at the speed of the barebones website using G.T. metrics. The result is 0.7 seconds . This is a great start as one of the fastest hosting provider out of the box so far, but we need to make sure they still fast once everything has been installed. So now I would take it a step further and add some design elements to it to increase the page size.
And don't worry, if you're overwhelmed looking at this, my course that I will provide you for supporting the channel will guide you through this step by step. I'm also going to install some free plug in to speed up the website WP Fastest Cache, which is for speed optimization and short pixel, which is for image optimization. And lastly, I will install the free CloudFlare app, which will also increase the website performance with their CDN. This will make it more comparable to what you would do in real life.
This is now what the new website layout, with its new plug ins look like. And this speed is now 1.1 second, which definitely makes them one of the fastest hosting providers I've tested out so far in all my tests.
And they easily pass Google's recommended side load speed of two to 33 seconds. Now, I've also been monitoring the stability performance of InMotion with Uptime Robot and can report that the uptime for the last 30 days is 99.977%, which is more than acceptable and past my minimum requirement of 99.95%. Overall, I would rate in motion speed and uptime performance at ten out of ten.
It can't be any less as this speed is really, really, really fast and I cannot fault them on anything else here. The uptime was also solid and past my minimum requirement.
So well done to InMotion hosting overall. Here's a quick question for you. Who is your current Web hosting provider and what is your pay load speed with them? Let me know in the comments section below. Support in motion hosting provides 24/7 customer support through phone, email and live chat. I would test them out by asking him these three different questions on live chat. One, I would tell them that I have been infected by a virus on my website and asked for their help too.
I asked him a quick question about their domain name renewal costs. Three. I asked them if they could do me a favor and stole an SSL certificate. And CloudFlare, for me as I am a complete newbie and have no idea how to do this. And here are the results.
One, they were willing to help and looked into it right away. They started scanning my website for the malware and sent me the report via email about an hour later. They did not offer to remove the malware for me for free, but they did guide me on the steps of what to do. So I was happy enough with their support here too. It took a long time for them to respond to me on live chat, but once they did, they were able to tell me all the information I needed immediately.
So they did a good job here on support. Knowledge three, it was another fairly long way. And once I reached them, it took a lot of time to figure out what to do with CloudFlare.
And in the end they just gave me Cloud Players website link to install. They did not offer to help install for me and they said they don't support external tools. I was not happy with this and I know my hosting providers do install it for you or at the very least they guide you step by step. So overall in motion. Hi. Did not do well here with regards to their response time, I contact them at three different times of the day to make sure I get an overall average and not just that bias fast response time during their off peak hours.
So the three times where 10 seconds, 30 minutes and 10 minutes, the average of those three times turned out to be around seven minutes and 40 second wait, which is a little too long for me. I think the max wait time for any hosting provider should be kept under five minutes to be competitive and satisfy their customers.
Overall, I would have to score in motion, support a 6 out of 10. I would say their support overall was average. It was nothing great, but it wasn't the worst either.
The team was actually negligible, but their response time was a bit slow at seven minutes and 40 seconds, and they just took a bit too long to get to each task and help me out.
Do you like the level of detail I'm providing you in my review? If so, make sure to let me know by liking my video and subscribe to my channel so we don't miss out on more quality content like this that I release every single week features content.
So let me first start off with the cons. The first one is a support staff response. Time was not good and were not able to provide the level of service compared to other top hosting providers. Next is they only have to save locations which are both in the United States. So for anyone with their main source of traffic coming from somewhere else, the website speed will be slower, so may not be suitable for you. And lastly, they did not provide the automatic daily backup feature, which I believe is very important.
And I expect all hosting providers to give me this for free and not try and sell you in the back end like InMotion has done.
Pros.
The first pro that stands out to me is InMotion Speed and performance. They have an amazing website speed loading at just one point, one second on a real website with theme and plug ins installed. I am honestly so impressed with that time. The uptime is also decent too, and past my minimum requirement.
The next unique pro feature of InMotion is their 90-day money back guarantee. This is three times longer than most other hosting providers of thirty days. They must really believe in their product to have it that long. And lastly is their pricing and transparency. They don't really try to sell you anywhere to start, and they also have one of the cheapest shared hosting prices going around.
This is a quick note regarding my bonus offer to you. If you decide to pick up in motion hosting through my link, just send me your receipt, the bonus at dotcom dollar dot com, and I'll send you back access to my bonus course right away.
It's that easy recommendation.
Overall, I have given InMotion hosting an average score of 8 out of 10. They are a super fast and reliable hosting provider at an amazing price. So this is my recommendation for you. If you have someone who's looking for a cheap hosting provider who can offer great performance and get the most bang for your buck, then InMotion hosting is a really solid option that I think you should strongly consider.
However, if you are more of a beginner and you think that you require more handholding by a support staff and want a more beginner friendly user interface, then there may be other options for you to consider.
Now, I think picking the right hosting provider is such a crucial step for your business. So if after watching this review you think InMotion hosting is not the right hosting provider for you, then I recommend you check out this hosting alternative, which I recommend to all my viewers. But if you think you're ready to proceed with InMotion hosting, then check out this next video and I'll see you in that next tutorial.
Table of Contents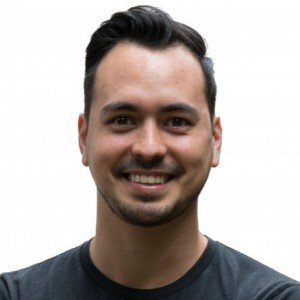 Article by:
Hey I'm Allan, founder of Dotcom Dollar. I started my own successful online business and quit my job in 2015 to travel the world. I started Dotcom Dollar to help aspiring entrepreneurs like you create a successful online business.