In this tutorial, I will show you how to buy and install WordPress on your Namecheap hosting can step by step. I will show you which hosting plan you should choose…
Howuku Review & Tutorial🔥Lifetime Deal For Conversion Optimization (Heatmap, Recording & AB Testing)
Share this article
Subscribe for updates
In this tutorial, I will show you how to buy and install WordPress on your Namecheap hosting can step by step.
I will show you which hosting plan you should choose and the actual buying process involved. I would then show you how to install WordPress on the right way and choosing the correct settings. Towards the end of this video, I would give you a very special offer if you decide to pick up Namecheap through my link below. I will give you my six figure blog at course for free and without anything else to do.
Let's get started.
Step one is to click the link in the description I type in dotcomdolloar.com/go/inc into your browser.
It will take you to my special Namecheap discounts page where you get the best discount Namecheap is currently offering. For transparency. This is an affiliate link. I will receive a small commission while you get a special discount and my six figure blog of course, for free so it can be a win-win situation for the both of us. And I really appreciate you supporting my channel. So first of all, we scroll down to the plan, you can see there are three main options available to Stellar.
Stellar and Stellar business. So we won't talk about the Stellar business for now as it is more of a cloud hosting solution. I just want to discuss the Stellar and Stellar plus as they are the standard shared hosting plans that most of you will want to purchase. The main difference is the Stellar plan allows you to have 20 gigabytes of storage and 3 websites, whereas the Stellar plus plan has unlimited for both and the added extra of the auto backup, which I believe is really important.
So it's pretty easy to decide here. If you're just starting out and you only need one or two websites, then go with the Stellar. If you need more than that and you want that extra benefit of the auto back up, then go with the Stellar plus. Quick note here is they had 2 locations for their data center. If you want to host your website in the UK and you can click on this option and add an extra dollar per month.
But if your customers and your business is closer to the UK as opposed to the US, then it is worth the extra money as it will allow your website to load faster for your customers and they will have a better experience with you. But for me, it's the US and the next thing is Namecheap has three types of payment plans the monthly, the yearly and the two years. So as expected, if you choose a two year, it's going to be cheaper per month.
This is the one that I always recommend you buy. If you're happy with the service, as there's always a 30-day money back guarantee, if you're not happy about it within the first month and you can cancel and get all your money back. So go with a two year option if you can. But for this tutorial, I only need the yearly.
And one last thing I want to mention is if you scroll back up to the top for my customer link that I've provided you, there will be an up to date promo code that you can use to get an extra discount from the current pricing. So you just make sure to click on this button here to copy it to clipboard and then scroll down, pick your plan and click on Get Started. I'm going to choose Isdell the plus here now in the domain section, you can either choose a new domain or an existing domain name.
I myself have all my domain names with Namecheap and would highly recommend it as they are one of the cheapest out there and a very reputable. So if you need to choose a new domain name, come down to here, search for your domain name and click on Add to Cart. But for me, I already have a domain name with Namecheap, so I'm going to click on existing domain name and then I will sign in and you have to either create a new account or signing with your own existing can.
And now it'll bring me back to the previous page where I can choose the domain name that I want. So I'm going to choose this one. Click on Connect to hosting and now you can add it to CART. This is now the final step before confirming your order. You can see everything looks right, but here is where you can put in your promo code that I told you to copy in the previous step. And now click on Apply and you will see the price decrease from $31.84 and it's now down to just $19.88 cents for one year of hosting.
That to me is an amazing deal. So I'm happy with everything. And I'll click on Confirm Order.
If you like your payment method and details continue again, review your order and click on pay now and that's it.
Our purchase has been successful, so the next step is to go and install our WordPress website onto our chosen domain name. So we click on Manage and we can come down to the software section and click on WordPress and now click on Install.
Now make sure that you are always correct. Fill out the name and description.
And come down to the admin, they can pick a username and password, and for me, I recommend using anything that's not admin, it makes it harder for hackers to try and get into your account.
Now we come down to the plug in just untick this one as we won't be using it. And now under the advanced options, we will come down to the automated backups and click on once per day and go down again to the very bottom and click on install. And we'll wait for this to load. And that's it, our WordPress website has been fully installed. We still have another step to go. But I just wanted to quickly ask you if you're getting value from this video.
If so, just let me know by liking my video and you can subscribe to my channel so you don't miss out on more quality content just like this, which I release every single week.
Now, the next step is to install our SSL certificate and we come back to Namcheap. Just click on SSL/TLS, click on manage SSL sites, come down and select your domain. Click on Autofill by domain and then click install certificate. OK, and we can see now that our SSL certificate has been fully installed.
Now the next step is to create our email account. So we once again go back to Namecheap and under the sea pano shortcut. We click on email account and take us back to our panel once again. It's very simple here. Just click on create. Put the username you want, use admin your password. Now scroll down and click on create. And that's it. It's that simple and now the last step is to make sure to double check that our WordPress and SSL certificate has been installed correctly.
So to do that, we go to Namecheap, go to the top, click on Go to See Panel and from the cPanel page weekly Softaculous and go to the installations. And here's a website that we've just installed. So to check the website that it's working properly, click on it. We can see here the page is loaded. Fine. And to check if the SSL certificate is working, you just go to this lock icon and says connection is secured.
That means it worked properly. And now if you want to log in to your WordPress back in, you go back to Softaculous and just click on this human icon here. And that's it. You are now in your back end and you can start tweaking your website. Just a quick note on my bonus offered to you. If you decide to pick up name change through my link. And just quickly send me your receipt to [email protected] and I'll send you access to my bonus course immediately.
Now that you have successfully installed WordPress unto your bare bones. Namecheap hosting account, you're actually ready to build out your full website and to help you with this, you can watch this next video here and I'll see you in that next tutorial.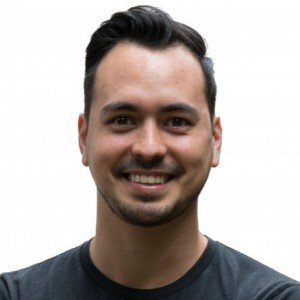 Article by:
Hey I'm Allan, founder of Dotcom Dollar. I started my own successful online business and quit my job in 2015 to travel the world. I started Dotcom Dollar to help aspiring entrepreneurs like you create a successful online business.