In this article, we'll teach you how to promote your blog EFFICIENTLY and EFFECTIVELY to gain traffic and leads that will help you rank on search engines.
How to Promote Your Blog with 115+ Killer Content Promotion Strategies
Share this article
Subscribe for updates
Ever heard of the Pareto Principle or the 80/20 rule (1)?
Its definition and application vary in different aspects, but in content creation and marketing, it is defined as 20% writing content and 80% promoting the content written.
Therefore, knowing how to promote your blog effectively and efficiently carries more weight than the content creation process. This doesn't mean you put out half-cooked content.
You just need to invest more in marketing your blog.
How do you do this in the most cost-effective way possible?
Through content outreach
1. Add a guest post bonus
One way to get your content shared and promoted is to collaborate with other bloggers in your niche. A popular strategy to employ is guest posting, where you write an article for someone else's blog site in exchange for links and exposure.
To make the most of your effort, include a bonus in your guest post to get readers to visit your website. Most people love freebies, and if your bonus is something they want, they will check out your blog. This equates to lead and traffic.
2. Collaborate with other blogs
Promoting your blog to a bigger audience is easily done through collaboration and partnership with other bloggers in your niche. How?
You write a guest post in someone else's blog, showcasing your authority in your niche.
You expose that content with a blogger's audience and following.
Add a link to your own blog site and you generate traffic that will convert, increasing your audience and reach in the process.
Think of it as an almost effortless approach on how to advertise your blog and build mutually beneficial partnerships at the same time.
3. Share with bloggers/authors who've shared similar content
This is basically the same as collaborating with other bloggers but with a little more effort. Look for content similar to what you've written and then establish a relationship with its author. It's highly likely that these writers are influencers whose audience you can bring to your side with content quality that matches or exceeds what an author has published.
How do you find these people?
Use hashtags to find authors on social media who shared a post with the same main keywords.
Stake out the competitors' backlinks to see which sites they link to and then use them to your advantage.
4. Share with bloggers who've written similar content
Those who have written similar content as the new blog post you published might be interested in reading more of the topic.
If you offer contradictory ideas or opinions, you can start a buzzing conversation that will open opportunities for marketing a blog you've written.
For this tip, check out blog comments and leave your own or answer someone's feedback with a cliffhanger and be sure to add a link to your blog post to get them to click to it.
5. Mention influencers in your post
The goal here is to give credit to bloggers who gave you ideas to build off your blog post and, at the same time, establish a relationship with them.
It's easier to reach out to them when there's a common ground. You can tell them how you admired their work that you had to use their ideas in your blog post. Then, "ask" if they would like to read what you've written and maybe share it with their audience.
6. Take advantage of round-up posts
There are a couple of ways to leverage round-up posts and use them to promote your blogs.
Create round-up articles that consist of feedback from experts. Interview them with one or two questions and compile their answers in one blog post.
Look for bloggers who write roundup posts and whose audience loves such materials. Use the Google operator intitle, plus roundup and your industry or the keyword you use, e.g. intitle:roundup + keyword/industry. You can then pitch your latest post to have it included in their next article.
7. Ask affiliates and partners to share your blog content
Your affiliates and partners can be the key on how to publicize your blog to a wider audience. Tap on their resources and market to help you grow your own blog.
Ask for their advice on content to build a relationship with them.
Ask if they will help promote your post, include in their future articles a link to your blog post, or to share your content in newsletters.
In exchange, refer their products to your own audience to help affiliates and partners boost their reach.
8. Let other people guest blog on your blog
Since you write for other bloggers as a way to increase your reach, you might want to open your website for content contributors too. They need exposure as much as you do, even those who have established a place in their niche.
In return, you get exposure and higher ranking in SERP, especially when inbound links (2) to your site come from quality and authority blogs.
Through email marketing
9. Build your email list
Aim to convert the traffic on your website into email subscribers. There are a handful of ways to build your email list.
Host a free event that people can sign up for on your website.
Organize a giveaway.
Optimize your website for opt-ins.
An email list is an excellent marketing tool that constantly grows and evolves. The names on there are people who already have an interest in your content. This makes them more receptive to reading more of your blog posts.
Best of all, that list is yours and yours alone. Use it well and you'll have the power to grow your online presence in just a short span of time.
10. Send emails to launch new posts
Once you've built up an email list, you can then promote new blog posts to everyone on it. This is a good way to test the waters and determine which types of content appeal to a certain demographic. You should be able to see patterns on who opens your emails and clicks on the link that'll take them to the actual blog post.
11. Send emails at the best times
Many resources provide information on optimum email times. These would be a good reference to start with. But over time, you need to look at your numbers to determine what the 'best times' are for your own list.
In addition to research, you may also want to do some A/B testing. Send the same email at different times to two groups and see which one works the best.
12. Send plain text emails
HTML and fancy templates make your emails look fancy. However, they take the focus away from the content itself.
Plain text emails put emphasis on what is actually being said in your emails. It lets readers get right down to the 'meat and potatoes' without having to deal with useless garnish. The links to your blog posts will also be easier to find when there's less content clutter.
13. Send email newsletters
Newsletters are a great way of maintaining that connection with your email list. They're also really useful when promoting blog posts. Moreover, you can get creative with them.
Put out a weekly round-up of the articles that went live on that week or highlight the 'top 5' from the month before. You can even do one for specific holidays like '10 blog posts to read before Christmas'.
Keeping newsletters interesting and publishing them regularly will keep people on your list wanting to read more.
14. Resend unopened emails
Resending unopened emails might seem counterproductive but there are benefits to doing it. It gives the 'non-openers' on your mailing list a chance to engage with content that they haven't read before and for those who read but never clicked on any of the links to do so.
However, you need to plan out how to resend unopened emails. Doing so a day or two after your first attempt could lead to unsubscription. Let your email open rate guide you and send unopened emails to the group who will likely open or read them this time around.
15. Set up email marketing automation
Data provides you with the information necessary to organize the names on your email list into different categories. This process is referred to as segmentation. Having segmented your list, you can then proceed to set up specific email funnels that target all the different segments you've made.
And with that, you've automated your email marketing strategy.
16. Enable direct social shares from email
Make it easy for the people on your list to promote your blog. Many who read an engaging email will want to share it, so use a plugin that enables direct social shares from the email.
When your blog post finds its way to someone's wall or feed, it could get more attention and reach more readers. A lot of people now read articles off of Facebook or Twitter, so this tactic can drive traffic back to your blog.
17. Add to your email signature a link to your blog
When signing off on that email, don't forget to add a link to your blog site. It might seem like an afterthought, but some readers prefer to read an email in its entirety before they click on links.
Adding a link below your signature saves them the trouble of scrolling back since the way to your website is right there before them.
18. Add to your email signature the best or latest content
Alternatively, you can add a link to your best or latest blog content below your signature. Fans of your blog will always want to have first dibs on a new blog article. This is why they signed up for your email list in the first place. Providing them with access to new content at different points in an email or newsletter will definitely be appreciated.
19. Personalize email message
Write your email copy in a way that makes the reader feel that you're speaking to them directly. Doing so will give the impression that you're conveying a message on a person-to-person level and not just sending one generic mass email.
As you create funnels for the different segments in your list, tailor your message to the group that you're targeting. Use language, mention pain points, or offer advice that resonates with that particular demographic.
Through online communities
20. Build your network
Be an active participant in your niche. Seek out organizations you can partner with. Joining blogger networks puts you in contact with people and companies that run blogging sites similar to or related to your own. This can lead to collaborations that will then pave the way for your content reaching a wider audience.
Building your network will help get your brand out there and have your blogs promoted organically.
21. Promote your blog on aggregate sites
Still thinking of where to promote your blog? Consider aggregate sites.
Content aggregation aids marketers in distributing your content across multiple platforms. A lot of people find value in aggregate sites because they're essentially one-stop-shops for information on a common topic.
Aside from engaging in paid ad practices and SEO strategies, promoting your blog on these aggregate sites gets your content in front of even more readers. It increases awareness for your blog brand.
22. Answer questions in forums
Engage your readers wherever they are. Remember, they don't just live in the comments section of your blog articles but are on social media and forum sites. The latter can be tedious as you'll need to jump into a few different threads to get to where the chatter is. But the effort you made to find the questions and clear up speculation will pay dividends for the blog site in the long run.
23. Submit your blog to social bookmarking sites
A listing on a social bookmarking site drives quality traffic. Websites like Digg and Del.icio.us allow your articles to be tagged and shared repeatedly, giving them more mileage. People who reach your site from a social bookmarking site are generally there because your website showed up in a search for topics they were interested in. This then increases the likelihood that people will actually read your blog articles all the way to the end.
24. Build your community
Take steps to grow your community. Engage with your followers on social media. Reply to questions in the comments section. Your audience will appreciate having an actual person to interact with and it will give more credibility to the content you're publishing. Quality one-on-one interactions with your fans can cause a chain reaction and allow your presence to grow even more.
Through social media
Social media has become a ubiquitous part of life, or make that daily life, that an average person spends 2 hours and 24 minutes a day across multiple social networks, according to statistics.
If you can promote your blog to a majority of them and get them to ACTUALLY read your content, you'll get more traffic.
So take advantage of this platform. For optimum results:
25. Share only where your audience is
As of this writing, the number of social media users have almost reached the 4 billion mark (3) and a good number of them are found on:
Facebook with 2.4 billion users
YouTube with 2 billion users
Instagram with 1 billion users
Twitter with 386 million users
LinkedIn with 303 million users
Snapchat with 301 million users
Pinterest with 291 million users
The distribution by age and gender, as well as the length of time spent, varies from one social network to another.
This means you need to identify and understand your target audience to make the most of your efforts in promoting a blog. Find out where most of them frequent and at what times are they most active and open for engagement.
26. Link your blog to your social media profile
Now that you know which social network your target market uses, open an account, and complete your profile. Make sure it includes a link back to your blog.
If anyone is interested to know more about you, they only need to click the link. The goal is to make it easier for people to find you and open an opportunity to build a connection.
27. Aim to make 100 new contacts daily
Do you want to generate traffic to your blog or increase the names on your mailing list? This can be as easy as following other users, responding to comments, and commenting on other posts relevant to your niche.
If you share your blog within the context of a particular conversation, you may be able to acquire 100 new contacts daily.
This may sound impossible but worth a try. If you allocate an hour or so daily to do this, you can form a worthwhile habit.
28. Publish now, share to social networks right away
The time from between you publishing a post and sharing it on social media should be immediate. The more likes, retweets, and shares a new blog post gets the more credible it is.
This means publishing a blog at a time when your target audience is online and readily available to read your post and engage with it.
29. Share a brand new post multiple times
One of the best ways to promote your blog on social media is to do so multiple times in a day or a week. Studies show an increase in clicks by 3,150% (4) if you do so.
How do you do this without overwhelming your audience?
Use different messages on different social accounts when you promote a new blog.
Share the same content more than once a day on the same social media platform. For instance, share the same tweet twice at different times in a day.
Share your post a few more times the next day.
Share your post 3 days later but using a different message and graphics from your post.
Roll out a few more social messages linked to your blog post a week later and then two weeks later.
30. Share more than just the headline
Now, you might be thinking–how do you share one blog post multiple times without boring people?
Don't just share the headline.
As already mentioned, vary the messages that accompany your social post, and you can draw inspiration from the following sources:
Meta descriptions
Subheadings (repurpose one of them into a social message)
Quotes (if you have any, and if you mention advice from influencers)
Notable takeaways, remarkable points
You can also get ideas from Click To Tweet boxes if you've installed this on your blog. Those tweetable soundbites are sure to inspire you to make a social media message that connects.
31. Share more than one blog post at a time
Up until now, you might think that you can only promote one blog at a time or that the entire process is linear. That is, you publish a new post and then promote it multiple times across different social networks.
However, you can generate more traffic for a new post by promoting it with other pages on your blog site at the same time.
Say, your audience has a pain point that can be resolved with information from a service page, your homepage, or an older how-to article. If you repurpose older posts and roll them out with a new article, you help solve a specific problem and, at the same time, pave the way for your new blog post.
32. Squeeze more traffic from more successful, older content
Do you have an older post that generated a good amount of traffic? How about an article that sparked conversations and increased engagement?
Repromote it to grow your traffic. If it caught people's attention in the past, it might do so again. This strategy is especially helpful if traffic to your social network has dropped or if you're struggling to produce new content.
33. Post emotional social messages
Most people's buying decisions are influenced by emotion, which explains why many TV commercials play on viewers' emotions rather than give data about a product or service.
The same principle applies to content marketing, which basically involves strategies on how to advertise a blog and get people to talk about it.
If you want to get better results where content shares are concerned, you must connect to a specific emotion.
The Psychology of Social Media (5) suggests that 78% of people share content to maintain and strengthen relationships, while 68% think of it as giving others a better sense of their true selves.
34. Send a Thank You message
This is a no-brainer, really. A simple Thank You message sent to anyone who shared your blog post will help you establish a connection with which you can build a relationship on. It's also an opportunity to interact and increase engagement.
Not many bloggers use this technique, but don't hesitate to harness the power of gratitude to fuel social media shares and likes.
35. Know when it's time to stop sharing
Say you followed the tips listed above on how to promote blog posts and saw a good response from your target audience.
Take advantage while the momentum is hot.
If, at some point, social engagement diminished and then stopped entirely, STOP sharing. You've hit the point where returns are diminishing and any effort to regain a response could be wasted.
What you can do is to give it a rest and then try again after a few months. Study your social media analytics to improve where needed.
via Facebook
Facebook takes the biggest pie on the user market, which means plenty of opportunities to get your post seen and read by your intended audience. This is especially true if they use the same social network.
To get the most returns, however, you might want to combine organic and paid efforts to increase likes, click-through rates, and engagement.
You also need to stay on top of tactics that have been tried and tested to succeed in this social platform.
36. Boost your post with Facebook Ads
One of the easiest ways of promoting blogs on Facebook is through paid ads. After sharing your post, just click on the Boost Post button.
Doing so will ensure your posts get seen by more people. It also targets the right audience. In addition, boosting a post on Facebook:
Helps with declining organic reach
Is easy and quick to do
Gives you control on post management
Gives you access to analytics on the performance of your boosted post
This feature is only available to those with a business page.
37. Target your most valuable audience
Facebook has a Custom Audience feature that lets you target people who specifically engaged with your Facebook page and visited your blog site. They've shown that much interest, so take advantage of that opportunity to keep the interaction going.
To use the feature, you must first install Facebook Pixel. Once you're in the Custom Audience window, select web traffic. You'll be presented with a drop-down menu with four targeting options.
Everyone who visited your domain
People who visited specific web pages
People who visited specific web pages except not others
People who haven't visited your website for a certain amount of time
38. Use eye-catching social media images
Customers prefer to view content with visuals and images, which explains why articles with attractive images get 94% more views (6).
The same is true on Facebook or any other social network for that matter. To attract more traffic, however, make sure to use well-designed images and avoid stock photos as much as possible. In Facebook, images with high contrasting colors work best to get your ad or post noticed.
39. Add emojis where appropriate
Is it okay to use emojis to promote a blog post?
Agorapulse experimented (7) with one of their posts to study how emojis affect impressions, engagement, and clicks and the results say it all.
| | With Emojis | Without Emojis | Rate of Increase |
| --- | --- | --- | --- |
| Impressions | 1179.44 | 1126.81 | 4.56% |
| Engagement | 17.31 | 15.31 | 12.26% |
| Clicks | 11.81 | 9.94 | 17.19% |
The difference may not be much but the important thing is that the numbers increased. When it comes to Facebook Reach, extra traffic, no matter how small, is good traffic.
40. Publish a post at the right time and day
There's no one formula of timing in Facebook posting. 
Hubspot says the best time to post is on Thursdays and Fridays from 1 PM to 3 PM
CoSchedule says late into the week and on weekends between 1 PM and 4 PM
Buzzsumo keeps it simple with just off-peak times. 
TrackMaven says on Thursday at 8 PM.
This is why you need to analyze your own analytics to identify when engagement is most high with your target audience. Mix with a bit of common sense, and you can come up with a baseline to use. 
For instance, if your market is mostly employees, they're likely to have more time to use Facebook during the weekend. This means higher engagement from Friday to Sunday. 
Use Facebook analytics to see when your audience is on the social network, and at what time you're most likely to get the most clicks and shares. 
41. Share the optimal amount of Facebook posts daily
As previously mentioned, you get the most returns when you promote blogs if you post immediately, more than once, and with just more than one blog post. 
How "more" is more than once, however? 
1 post per day is optimal, according to most studies. 
2 posts per day should be the maximum. 
3 times every week should be the minimum. 
But run your own experiments and base your activities on your own Facebook analytics.
42. Use popular hashtags
Make your content discoverable through hashtags that categorizes it with similar topics. If you use a popular and trending hashtag, your content will be one of those served up when Facebook users search for a topic you blogged about. 
For optimum results, follow the best practices in using hashtags (8), which include posting with just 1 or 2 hashtags and creating a custom hashtag when relevant to your audience.
43. Pin to the top of your wall
One of the recommended ways to promote your blog and increase your reach is to pin it on top of your Facebook wall. This way, it will be the first post that visitors will see when they check out your page. 
Go to your timeline
Click the three dots (…) on the top right of your post
Choose Pin to Top of Page
This feature is not available on a personal timeline. You also need a page admin or editor to pin posts to the top of your timeline.
44. Create a Facebook group
Your Facebook Group can be a treasure trove of ideas for your next blog, a channel to promote your content and a place to get feedback. It is also where you can pin posts at the top of a Facebook Group to increase visibility.
So if you don't have one yet, time to make one. 
From your Facebook page, find the "Groups" area and then choose "Create Group." From there, sharing messages for a custom group is easier and quicker.
via Instagram
Do you want to know how to promote your blog for free besides using Facebook? Instagram is another social platform that you can use at zero cost or for a fee. 
With around 1 billion users worldwide and an increasing number of users, you can use the network to widen your reach and generate new leads. How?
45. Share a screencap of your latest blog post
Instagram is a social networking service for photo and video sharing. This means you need to post an image or video version of the blog post you've written to use the platform. 
Well, take a screenshot of the most interesting area of your blog and use it to post on Instagram. To make it attractive enough to get people to read the caption, pair it with a relevant yet intriguing image.
46. Build your following
Analyze the distribution of Instagram users all over the globe to identify whether your target market uses it. 
As of April 2020, there are more females (51%) than male (49%) users on the platform, with the age group of 18-24 as the largest of the demographics. A majority of its users are in the US (116 million), with India (73 million) and Brazil (72 million), rounding up the top 3. 
Given these data, you'll get a good idea if: 
You should promote your blog on Instagram
Your target audience is on the social network and who they are
They use Instagram often and for how long
You can then create strategies to build your following on this platform.
47. Follow other bloggers on Instagram
Check out other bloggers or Instagrammers who share posts that are similar or complementary to yours and then follow them. They could return the favor, which will open doors for engagement and exposure. 
Like relevant posts and leave useful comments. Make sure to put an effort to tailor your comment to the post shared and avoid using generic ones.
48. Time your posting right
Just like on any social network, you should research the best days and time to post on Instagram. Run your own analytics to get targeted data, especially if you have a different time zone.  
According to social media management platform Sprout Social, the best time to post is:
Between 2 PM and 3 PM CDT
On Thursday, 3 PM and 4 PM, 5 AM, and 11 AM
According to social media marketing firm CoSchedule, the best time to post is:
Monday and Thursday, 2 AM, 8-9 AM, 5 PM
Post more during off-work hours
Post a video at 9 PM
49. Build a good strategy for using hashtags
To better advertise your blog on Instagram, add hashtags to captions but be wise about it. Your strategy should be to:
Use those that a good number (not too many) people actually use
Add multiple hashtags in each of your posts
Avoid irrelevant and overused hashtags
Use more specific hashtags
Check out what competitors and industry leaders are using
Get inspiration from a list of related hashtags to help you get started or when you run out of ideas.
50. Use a call to action (CTA)
You've heard it before, you must add a CTA to your blog to guide people through the next step and to help you achieve your goal. It answers the question of what's next. After reading your blog, for example, do you want a visitor to subscribe to a newsletter, click a link, share to social networks, etc?
You can do the same thing on Instagram to cultivate interaction and engagement. There are several ways to use CTA on this social network. 
Add a link to your bio so people can check out your blog or where your post is published. 
Add a CTA button to your profile, such as Call, Reserve, Book, or whatever is relevant to your post or brand. 
Write a CTA post in your caption that encourages discussion such as "Can you relate?" or Choose which is your favorite: A or B.   
51. Use Instagram Ads
If you run a business, use Instagram ads to boost your post's performance. Use Stories Ads, Photo Ads, Video Ads, Carousel Ads, and Collection Ads to increase exposure and extend your reach. Instagram promises a seamless experience for your target audience. So you might want to test this out and find out how it can help you promote a blog, especially a new one.
via Twitter
With over 200 million users, Twitter is one social platform that you can use to bring traffic to your blog. But with a 140-character limit per tweet, you might find it hard to get people talking and re-tweeting about your blog post. Not if you think about this strategically, however.
52. Include "click to Tweet"
A quick and easy way to share your content on Twitter is to add a "Click to Tweet This" link next to interesting quotes from your blog content. 
Make sure the quote meets Twitter's character limit so the right message is conveyed. It should also appeal to your followers emotionally. If it hits a nerve, it will likely get shared and re-tweeted.
53. Tweet at times when more engagement is guaranteed
For maximum engagement, find out what days and times your target market is most active on Twitter. Collect and track data on your followers using Twitter Analytics. 
Some data showed that B2B performs better (16%) during business hours, while B2C fares better (17%) during the weekends. 
181% of Twitter users are likely to be on the social network during their commute. Peak hours, however, are 12-1 PM and 5-6 PM on Wednesdays.
You can use this data as your baseline, then adjust according to your own performance report.
54. Pin an awesome blog post's tweet to the top
To keep the momentum going when you promote blogs on Twitter, pin tweets to the top of your profile. This is especially true for awesome blog posts that you want to share. 
When pinned to the top, the post will be the first thing your followers will see when they check out your account. This boosts exposure and visibility.
55. Maximize on the number of times you can Tweet in a day
How many tweets per day is considered too much? The answer varies from one study to another, but the consensus is that 15 tweets per day make the most engagement and most retweets happen within 1 hour after you've tweeted about your blog post.
56. Aim to help your Twitter followers
When you do, your tweets are likely to stand out. A lot of people are constantly looking for solutions for their pain points online and your helpful tweets could be the answer they're looking for. 
Mix your message with key points from your blog post. Add an image that allows your followers to define themselves. Keep tweet characters from 70 to 100 characters.
57. Use hashtags for optimum reach
Find out what hashtags are popular in your niche and relevant to your post. Then, use it with your tweet to get more exposure and easily searchable. One or two hashtags added to your tweet will increase engagement by 21%.
58. Use Twitter cards
This feature allows you to "attach rich photos, videos, and media experience to Tweets that drive traffic to your website," according to Twitter. You just need to add meta tags in your blog post so it's optimized for Twitter cards. 
Different cards come with different codes (9).
Summary card
Summary with large image
Player card
App card
Cards markup
59. Use promoted tweets
If you want to know how to promote your blog and reach a wider audience on Twitter, check out what promoted tweets can do for you. Turn the spotlight on your best tweets for a fee and spark engagement to a wider group of Twitter users. 
For maximum exposure, choose a tweet that has the most click-throughs and promote it. This means digging into your Twitter Analytics data for reliable information.
60. Place links at the right section
An analysis of 200,000 tweets that contain links showed that those with links placed 25% into the message gained more clicks. This is basically in between the beginning and the middle of a tweet. If you can manage to pull this off, expect an increase in click-throughs. Make sure to add the hashtags at the end of your tweet for better results.
61. A/B test your blog headlines on Twitter
While Twitter is used primarily to generate traffic and engagement for your blog, you can also use it to determine the best headlines for your content. 
Write a tweet using your best headline. 
An hour later, re-tweet using a variation of the previous headline you used. 
Through Twitter Analytics, identify which headline performed best. 
You can then switch the headline of your blog post to the one that garnered the most click-throughs from Twitter.
62. Get exposure from Twitter chats
What better way to showcase your authority on your niche and boost your credibility than to start or join a chat on Twitter? Share your ideas and knowledge with your followers and benefit from increased engagement. 
To keep the interaction going, don't just focus on blog promotion. Come up with interesting questions and be available to provide answers. You should also join other Twitter chats to spread the word about your blog post to someone else's followers or other Twitter groups.
via Pinterest
Do you want to know how to market blogs on Pinterest when the platform is primarily for pinning images? You'd be surprised at how it can help generate traffic to your blog and increase readership. 
It has above 320 million monthly active users. Even just a small percentage of this will give your blog post the traction it needs. Imagine what you can do with the right knowledge.
63. Grow your following
Out of the 320 million, one-third are from the US and the rest are based internationally. This means local and global potential reach. 
From the 1/3, 83% are women, 80% of which are in control of the buying decisions in US households. Let that simmer for a moment. 
If you target the female population to support your blog, you now know where to grow your following. 
What about other demographics in the US? 
40% of dads use the platform
52% of Millenials use it every month
With a targeted post, you can acquire a significant number of leads.
64. Add pins at the right time
When and how often to pin depends primarily on your Pinterest activity. This is where you need to monitor your pins' performance based on repins, comments, an invitation to group boards, and new followers 
Here's a baseline that you can use from CoShedule: 
3 PM on Fridays
From 8 PM to 11 PM on Saturdays
Anywhere from 2-4 AM and 2-4 PM at any day
Avoid pinning during work hours
It's also important to take note of the top subjects of the day so your posts are timely and relevant
Food on Sundays
Fitness on Mondays
Gadgets on Tuesdays
Quotes on Wednesdays 
Outfits on Thursdays
GIFs on Fridays
Travel on Saturdays
65. Add the optimum number of pins every day
There's no such thing as too many pins in a day but too much of anything is bad. You don't want to inundate your followers with pins that they'll lose interest. 
On Pinterest, quality takes precedence over quantity. 
Many suggest pinning consistently. If you pin 3 images 3 times a day, do the same every time you post something. 
Others recommend to pin 9 times a day, the first 5 is your own, the rest are a combination of old pins and the coolest visuals curated from your fans or other sources.
66. Keep pin descriptions appealing
Make sure they catch attention and are memorable. To inspire more click-throughs and repins: 
Include keywords in your pin descriptions
Write robust, relevant, and positive posts
Keep the length at slightly more than 300 characters
Write descriptions that serve as a call to action at the same time
67. Use unique hashtags
On Pinterest, hashtags make your pins discoverable. They're not as vital as when you use them on Twitter, but you can still use them to gain an advantage when you promote a new blog. 
For optimum results, develop custom hashtags to use with your pins. Doing so ensures when someone searches for related content, only your pins will appear on the results. 
Keep hashtags to 2 or 3 at most, however. Too many and your pins might be demoted.
68. Use visuals to your advantage
As Pinterest is primarily image-based, the best visuals are likely to stand out and draw the most attention. So make you only pin awesome visuals. 
According to research, you encourage more pins if: 
Pins are actionable, beautiful, and helpful
Images are without faces, measures 735px by 1102px, and uses the Pinterest button
Graphics are in red and orange, which earn twice more repins than those in blue or uses multiple dominant colors 
To increase the number of repins, you should also embed Pins into your blog content.
69. Use Promoted Pins
Promoted Pins (10) works the same way as boosted posts on Facebook. For a fee, you can reach more people and increase engagement by up to 5%. This feature is only available to users in the US.
via LinkedIn
LinkedIn is a social network primarily centered around career building, networking, and sharing. If your target audience happens to be professionals and businesses, you can definitely benefit from its 675 million users, 310 million of which are active monthly on the social platform. 
To make the most of it, however, there are LinkedIn marketing practices you must employ when you advertise your blog on it. 
70. Post at the best possible times
Because LinkedIn is a professional social network, the best time to upload a post on the platform will be during breaks, when employees have the time to log in to their accounts. 
Mondays and Fridays tend to have lower engagement as opposed to Tuesdays, Wednesdays, and Thursdays because both days are the busiest in the week. 
In addition to breaks, posting before- and after-work hours can also have higher engagement. You should also take note that many businessmen use LinkedIn like a newspaper, so posting at the right time can widen your reach.
71. Share the optimal number of posts daily
One post per day is highly recommended, but  you should study your account's analytics to determine if your target audience wishes to consume more materials from you. 
You can then adjust when and how many posts you can deliver each day. Make sure to gather performance reports regularly for a more targeted marketing campaign.
72. Leverage headline for search visibility
When crafting a headline for a LinkedIn post, make sure to integrate your keywords and niche details. This way, when people run a search for related queries, your post gets more views. 
For example, if you're a freelance blogger, find a way to add "freelance writer" into your headline. Do your research and find out what headline other people in your industry are using for inspiration. 
73. Add new posts in the summary section
This section is found just below your profile details, making it easy for any of your followers to view your most popular or recent blog posts if you add them to it. 
As the summary is the first thing people see when they view your profile, you may be able to generate traffic. This is especially true if you use a catchy headline and visuals.
74. Publish a blog post on LinkedIn Pulse
This is a blogging platform that you can use to share materials with its 433 million users. You can also use it to syndicate published blog content for extra exposure.  
For optimum results: 
Create visual content as preferred by a majority of LinkedIn readers, according to research. 
Write posts on the subject of self-development and business, which are popular on the platform. 
Add a link back to your blog site so you can monetize your leads. 
75. Promote via LinkedIn Group
Similar to a Facebook Group, a LinkedIn Group allows you to connect with your audience, peers, and current customers. This makes it easy to promote a new blog to people who are actually interested in what you're sharing. You can also get topic ideas from group members. 
To create a group on LinkedIn, hover over Interests, and click on Groups. From the My Groups tab, click Create group.
76. Take advantage of LinkedIn sponsored content
This is one of the solutions to reach a targeted business-focused audience. A sponsored content gives you the tool to micro-target followers and gives a shared post a much-needed boost. To gain the highest engagement or click-through rate, sponsor posts that perform best organically.
Through automated content pushes
77. Set up an RSS feed
Do you want to know how to promote your blog post with minimal effort from you? If you happen to use WordPress as your blogging platform, use the RSS feed to feed new blogs into RSS readers like Inoreader, Feedly, and Feeder. 
This is one way to deliver content to people who prefer to use this channel to consume online articles. Because these apps automatically deliver new posts, your newly published material will not be missed. 
Most blogging platforms have a built-in RSS feed. 
78. Use push notifications
Push notifications are a less intrusive way to deliver content in front of your target market. This may be one way to encourage non-subscribers to finally subscribe to your blog and help build your email list. 
What a web push does is to send a notification through the browser that your audience member uses. Make sure to write attractive and compelling content to get people to opt-in. 
79. Don't forget to send notifications on mobile
Using the same technology as a web push, notify your audience about a newly published post via mobile. This is one way to acquire mobile traffic for your blog. 
You can use this tool for marketing and enhance the user experience, depending on what you're offering. Uber, for example, sends push notifications when prices are low to get people to hire the service. You can use the same strategy for your blog promotion tactics.
Through paid promotion
While it's great to get your blog content read through organic traffic, it can't hurt to combine your efforts with paid promotion. Paid ads on social media, for example, will give your post the push it needs when it needs it the most. 
80. Use remarketing to expand your reach
This is one way to increase your reach by up to 84%. Through remarketing, you show ads to people who have previously visited your site and keep them coming back for more. 
This strategy will also encourage visitors to go beyond the awareness stage of your marketing funnel. They just might need a little push to go down the consideration or, even better, the decision stage. Make every visit count through remarketing.
81. Use search engine marketing
Google Adwords is the best example of search engine marketing. It's also where you're likely to generate a huge amount of traffic because around 1.7 billion people use Google daily. 
Through Adwords, your ads get in front of your people searching for your business or what you're offering in your blog. If they click on an advert, you earn one lead. Write a relevant and helpful blog post and conversion is sure to follow. 
82. Use recommendation engines
Recommendation engines or content advertisers like Outbrain display ads as recommended reading content. These basically suggest content to readers based on user identity and the content the ads are related to. An automated system is used to select and serve the ads. 
Apart from Outbrain, other ad networks you should explore are: 
Doubleclick Ad Exchange
Index Exchange
Sonobi
OpenX
Facebook Audience Network
83. Advertise on discovery sites
A good example of a discovery site is StumbleUpon (now Mix) that you can use to promote your blog for a fee. Unlike social media ads, StumbleUpon ads are harder to block out mentally. 
The ads are delivered in various forms–text, videos, infographics, and other content types. But the one you likely came across is those videos that scrolls along with you. When you click on it, it is displayed as a full-page ad.
84. Advertising with Google AdWords
This pay-per-click (PPC) advertising platform helps drive traffic to your blog or landing page for the right price. I say for the right price because your ads will go through an auction where the money is not the only deciding factor. 
For Google to display your ads, it must be of high quality and relevant to what you're promoting. Otherwise, your competition will outbid you.
85. Via social media ads
As already mentioned, Facebook, Twitter, Instagram, and other social networks offer pay-to-promote options. 
To use this strategy effectively, you must advertise where your target audience frequently engages in. You should also consistently test and optimize your campaigns. Among the popular social networks, the top 3 are Facebook, Twitter, and LinkedIn.
86. Via Quora
This question-and-answer website is where you can promote and raise or improve awareness of your blog. For every post you share, you also have an opportunity to boost authority in your niche and become a thought leader. 
What's great about advertising on Quora is that there are great targeting options that you can use. For instance, you can choose which question your ad will be displayed. If someone is looking for an answer, they're likely to be interested in what you're offering, especially if it's relevant.
87. With the help of a social influencer
Tap into the followers of a social influencer to increase the exposure of your blog and even drive traffic to it. 
Partnering with one, however, is not as easy as telling them how much money you're willing to spend. Many influencers these days protect their integrity and reputation by only promoting things they believe in. 
So make sure your blog is worth selling.
Through videos
More than 50% of marketing professionals name video as the content with the most returns. This shouldn't come as a surprise considering that 6 out of 10 people prefer online videos over TV (11). So now, there's a huge shift in viewership towards online videos than television. What better way to leverage this knowledge than to promote your blog via videos. 
How do you use video to get your blog noticed? 
88. Via SlideShare Video
Available on LinkedIn, Slideshare videos run for a minute long and is designed to inform viewers of the latest headline and the most important points of each. For people who prefer not to read an entire blog post, these videos provide a shorter alternative. 
To create this type of video content, use tools like HaikuDeck. Focus on conveying your blog's main points, accompanied by relevant images. 
89. Via Snapchat Video
This strategy is used by The New York Times' journalists to tell stories revolving around the online content they created to Snapchat viewers. A series of 10-second videos can be arranged in order to create an entire story. 
If it works for big media companies, it can work for you too. 
90. Via Instagram Video
Using Instagram Stories, you can record live videos or take photos using your mobile phone. Similar to a Snapchat Video, storytelling is done in 10-second videos. 
Before you can use Instagram Video to promote your blog, you must first update the app. Only then will you see the icons for recording videos or taking photos. 
To engage with your followers, add an option to send a message with your story. This way, they can send you a message that directly goes into your inbox. 
91. Via YouTube
With more than a billion users and 6 billion hours of video watched every month, you should find out how to promote your blog on YouTube. 
Create a video version of your blog and then upload it to the social platform. If a majority of your target market consumes a lot of video content, you should grow your YouTube channel. 
Your blog content can be transformed into a screencast, explainer videos, tutorials, customer testimonials, and other forms.
Through podcasts
Podcasting on-demand suits today's lifestyle–always on the go. If you want to tell your story and promote your blog at any given time, you should do so via podcasts. 
92. Sponsor podcasts
You can either start your own podcast or sponsor one. It depends on your time and resources. If you choose the latter, you won't need to do much. Just select the channel that your target supports for guaranteed reach.
93. Go on podcast interviews
Get interviewed on a podcast show so you can promote your blog yourself. Make sure to give value to your listeners so you can boost loyalty and establish new connections. 
Leave a podcast bonus to gain traffic to your blog–free sign up, access to your most important blog, etc. The bonus you offer must be relevant to the topic of your interview.
Through your blog URL
When it comes to blog marketing, even the smallest things count. This means every opportunity for clicks and traffic is worth the effort. But you may not need to do a lot all the time.
94. Add it on forum profiles
Added in your profile signature, every time you participate in a discussion, your blog's URL will also be displayed. Someone, at some point, is bound to click on it, especially if you don't leave generic comments but thought-provoking ones.
95. Add it to author bios
This is a no-brainer, really. It's your bio, after all. This strategy is most helpful when writing guest posts and pursuing other content outreach activities.
96. Add it on business cards
Every interaction is an opportunity to market. This includes offline. Why not lead people you meet off the web to your virtual real estate with a URL on your business cards?
97. Submit to blog directories
Doing so will make you active in your niche and get several benefits in return. These include massive exposure, safe and quality backlinks, paid post opportunities, review requests, and the link. All these add up to increase your blog traffic and earnings.
98. Join blog promotion networks
Social Buzz Club, for example, is a platform where content is shared within a community of online marketers and social networkers. Take advantage of this marketing tool to promote your blog.
Through in-person engagement
Blog promotion is not limited to online platforms. You can talk about it offline too. Remember, every interaction is an opportunity to raise awareness of your blog content.
99. Be an events speaker
Join conferences, seminars, and workshops that are relevant to your niche and be a speaker. By giving a face to your blog, people may find it easier to relate and recall.
100. Join events to meet new people
Participating in conferences, for example, allows you to meet and network with other speakers. Even if you don't share the same niche, you might find common ground with them to cross-sell or collaborate.
Bonus tips
101. Create data-driven content
Simply put, write a blog post with insights backed by data. Your article is more credible and authoritative with factual information to support it. It also shows the effort you put into research to provide value to your target audience. Who wouldn't appreciate this?
102. Repurpose and upgrade old content
Did you know that one piece of content can be repurposed and re-shared more than 80 times? If you can pull it off, you don't need to write new blogs all the time to maintain engagement. 
Repurposing can come in the form of a:
Guest post
YouTube video
Infographic
1-minute micro sessions 
Bite-sized lessons on Instagram
Slideshare Deck on LinkedIn 
Podcast
Promoted post
Ad copy, etc.
103. Target one keyword per blog post 
If you choose the right keyword for your blog, you can effectively promote your content and generate traffic from search engines. Remember, people use phrases and keywords to search for resources online. If you use even just one keyword that your target audience uses, you hit the mark. 
For best results: 
Choose a keyword with a good volume of monthly searches but not hard to rank for. 
Publish a long-form content so you can use the keyword and several of its variations throughout. 
104. Optimize your blog post
Now that you know what keyword to rank for, use it strategically throughout your blog. Make it easy for your target audience to find you by adding the keyword: 
At the beginning of a page title tag
Into your meta description
In the H1 or headline of your blog post
In the first few 100 words of the article
Frequently but naturally throughout your content
In your post's URL slug e.g. http://yourdomain/keyword-used
105. Nurture your audience
One way to do this is to write practical and useful content for your target audience. If you can solve its pain point, the more fans you'll make. How do you go about this? 
Give reasonable and actionable solutions
Provide examples or pieces of proof that your suggestions work 
Use real numbers to tell your story and show your readers that you're teaching them useful and worthwhile tips. 
106. Add internal links
Doing so indicates how a specific page in your blog relates to other pages on your site. This is why the number of internal links can impact the success of a blog post.
107. Use link building to your advantage
Adding backlinks and internal links to your blog is a strategic way to gain and build trust with search engines, especially Google. The more quality backlinks a blog content has the more likely it is considered credible and authoritative.  
Some of the link building strategies you can employ are: 
Ask your target audience to link to your blog. 
Publish content that provides value and people will share and complement it without the need for a push. 
Publish content that encourages sharing and linking naturally. 
Publish newsworthy content so well-known blogs might link back to your content. 
108. Submit your post at the right time to reach a specific goal
What does this mean exactly? 
For instance, most traffic is generated on Monday mornings from 9 AM to 10 AM. To gain blog comments, publish your post on Saturdays at 9 AM. 
To earn inbound links, publish on Thursdays at 7 AM. As for increased social reach, the best time to roll out your post is Saturday and Sunday from 9 PM to 12 Midnight and on Thursday from 9 AM to 10 AM. 
109. Create and use the best headlines
According to research:
The 3 types of headlines that get the most traffic, search results, and shares are List, Question, and How to. 
Adding a number in the headline doubles social shares
Emotional headlines tend to get more shares on social media and drive clicks. 
Aim for a headline with 10-15% emotional words such as Free, Guaranteed, Easy or Simple, and Everything you need.
110. Embed infographics
Adding one not only helps improve your blog post visually but also allows you to add more information without burdening your audience with more text. The more relevant the infographic is the more likely your blog post will get more views (12). 
111. Add image sharing buttons
When you allow readers to share awesome inline visuals from your blog post to Instagram, Pinterest, and other social networks, the more exposure your post gains. This is why using attractive and relevant images are vital to your blog promotion efforts. You can then increase your social traffic via image sharing buttons.
112. Use Related post plugins
This is a more visual way to link a blog post to other articles you've written. Think of this as the related search section at the bottom of Google's search results. 
With this plugin, you draw attention to other read-worthy pages in your blog and keep visitors on your site for longer. As a result, the bounce rate is reduced.
113. Through content syndication
This is one way to promote your blog naturally and gain traffic from another platform without a lot of effort. On the blogging platform Medium, for example, you can post the same blog you recently published without changing a thing but you open it up for new leads.
You can also syndicate content on LinkedIn Publisher and Business2Community. 
114. Ask your network to help promote your blog
Asking 5 to 20 of your friends to share your blog will boost its exposure. If their friends read and share your content with their own network, a chain reaction is effectively started.
115. Rinse and repeat
Keep track of your blog's performance and see if it's worth re-promoting because of the traffic it's generating. Give it a couple of weeks and repeat the processes suggested on this list. You don't need to do everything, just those that you know work based on data. 
Over to you
Now that you know how to promote your blog for optimum results, you should start testing out suggestions from this list. Find out what works best for you and keep at it. By publishing awesome posts regularly, you can sustain a good amount of traffic. Isn't that the ultimate goal? 
References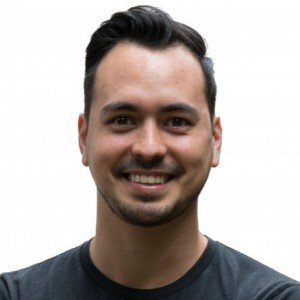 Article by:
Hey I'm Allan, founder of Dotcom Dollar. I started my own successful online business and quit my job in 2015 to travel the world. I started Dotcom Dollar to help aspiring entrepreneurs like you create a successful online business.