In this tutorial, I will show you how to buy and install WordPress on NameHero step by step, where I will show you which hosting plan you should choose and the actual buying process involved…
How To Install WordPress On NameHero 2021 [Tutorial: beginners buying & setup guide]
Share this article
Subscribe for updates
In this tutorial, I will show you how to buy and install WordPress on NameHero step by step, where I will show you which hosting plan you should choose and the actual buying process involved.
I would then show you how to install WordPress on NameHero the right way and choosing the correct settings. Towards the end of this video, I would give you a very special offer if you decide to pick up NameHero to through my link below. I will give you my 6-figure blog course for free as a way of saying thank you for supporting my channel.
Now let's get started.
Step one, click on the link in the description. I typed this into your browser. It will take you to my special NameHero discount page, where you will get the best discount NameHero is currently offering NameHero has for shared Web hosting plans starting at just $2.86 on the start of cloud and move all the way up to business cloud at fourteen dollars and eight cents per month. The main difference between the four plans will be the number of websites you are allowed to have and how fast you want your hosting to be.
So, for example, the start of cloud, you're only allowed one website, whereas if you move all the way up to Turbo or the business cloud, you're allowed unlimited website and you can see the number of RAM will increase on each of the plan from one all the way to four gigabytes. And then also the type of storage will change from SSD for the first to cheaper plans to end VME storage for the highest two plans in VME is the latest storage technology, which will greatly increase the speed performance of your hosting account.
One other unique feature that NameHero offers which many hosting providers don't, is the free website migration on all these 4 plans. They will personally migrate any of your websites for you for free to them. This is a really handy feature for someone moving from another hosting provider. So here's my recommendation for you. If you're a local business and only need one website or just a beginner starting out, then I recommend you get the start cloud plan.
However, if you need multiple websites or you just want faster speed, then I recommend you get the turbo cloud playing. I don't think it's necessary to go all the way up to the business cloud and I think the cloud is a little bit limited. So turbo cloud or startup plan. But in this tutorial I'm going to go for the Turbo Cloud and order now. Now, when it comes to the domain name, I always recommend you buy your domain name from a specialist domain name provider and not a hosting provider, as they always charge you a lot more money.
However, NameHero is not too bad here because from my research NameHero, I would charge you $12.98 per year and you have to add on the costs of the ID protection, which is another $12.98 per year. And I really think this is important as you don't want. Market is annoying you with phone calls and emails every day, spamming you with their services and this ID protection will protect your information from being leaked to them.
So overall, it's going to be around $16 per year. What I do and what I recommend you also do is get your domain name from Namcheap. They're going to cost you $12.98 per year as there WhoIsGuard, which is the same as IP protection with NameHero is free for life. So it's only going to be a bit cheaper in this case. So if you want to save a bit of money, then go forNamecheap.
But if you want the easiest option in NameHero is fine in this case as you're not paying two or three times more like many other hosting providers. So for me, I already have a domain name, so I'm going to enter it in here. But if you want to buy your domain name with NameHero, then put in your domain name her and click on search. But now click on Next.
Next is the billing cycle, as you can see here, NameHero offers 4 different plans and the longer you buy from them, the cheaper it's going to be.
So you can save for 3 years. It's going to cost $9.38 per month equivalent. However, on 1 year it's going to be $11.73. So what I always recommend you do is to purchase the longest plan you can afford, as this will save you a lot of money in the long term because renewal costs will be at full price. And you know that with most hosting provider, just like NameHero, they always have a minimum of 30 day money back guarantee.
So if you really don't like it, you can cancel it within the first month. But most likely, if you're happy with it, then you're going to want to continue on for years with hosting providers for this tutorial. I would just pick one you now here some extra sales. That NameHero has do with the back up. I'm a bit disappointed, as I expected, the automatic backup. To be included for free, but I wouldn't purchase it anyway, as there are some other free alternative ways of doing this, which I have in my other videos explaining for you and the dedicated IP address.
I don't believe this is needed. And the malware don't click that either. Save your money. So for now, just leave it as none and click on continue. Now we can review the price and make sure that my special discount is being applied for you. And if you're happy with that, we can move on to the billing details, filling your information, choose your payment details. You can even pay with cryptocurrency or PayPal and then come down to the very bottom and untick the receive emails.
Click on I have read and agreed and then click on checkout and that's it. Our hosting plan has been successfully purchased. Click on continue to climb area, and the first step is to connect your domain name to the NameHero's hosting a can. You only need to do this if you purchased your domain name from Namecheap or other domain name providers like me. But if you purchase it from NameHero, then you can skip this step and go straight to the next step.
And now continuing on, you can come down to here and open that page and you will see here the name servers. This is the true name service that we will need to copy over to our Namecheap account so that our domain name can point to the correct location. So he is my name, cheap again, and this is the domain name that I want to transfer over. So I come down to the name servers, click here and click on Custom DNS.
Now we paste into two name servers from NameHero, OK, and then click on this tegmark to save and that's it. Adina's server has updated and may take up to 48 hours.
This is really the case.
It normally takes maximum an hour, but I'll come back in five or 10 minutes to check and we can move forward to the next step. So now you can say my domain name is floating, so it's ready for the next step. The next step is to install WordPress onto our name hero hosting account.
And from our dashboard, we want to click on Log In to see panel.
Then we want to scroll down and click on WordPress manager by itself calculous.
Click on Install the now from this page. Select your domain name that you want to install WordPress on and make sure you delete that indirectly as it will install your website on a subdirectory instead of your main domain. And now for site setting, putting your site name, putting your description, and we come down and make sure your admin username is not admin as that make it easier for hackers to get into your website. Once you're happy with that, we go down to the bottom and you can click on install and that's it.
It took 20 or 30 seconds and it's all done. Now, if we click here to check out our website, you can see that's what the front end looks like.
The next step is usually to install your SSL certificate. However, NameHero already has an auto SSL installer, so it's automatically done for you. For example, you can see here the HTTP. This is not secured. And if I click on that, it's going to take me straight to the secured version, see that the lock is ready to go. That means our site is safe and secure already. But if you want to double check, you can go to cPanel and SSL certificate and you can see it's already there.
We still have another step to go. But I just wanted to quickly ask if you're getting value out of my video so far. If so, make sure to let me know by liking my video and subscribe to my channel so you don't miss out on more quality content I release every single week.
So now that NameHero has helped us skip a step. The next thing to do is to create our email account. So we scroll down, click on email accounts.
Now click on create type in your username and password, go to the bottom and click create again. And that's it. It's that simple. Our email account has been created.
This is just a quick note on my bonus offered to you.
If you decide to pick up NameHero right through my link, just send me your receipt type [email protected] and I'll send you back access to my bonus course right away.
It's that easy now that you've successfully installed WordPress onto your barebones NameHero account, it's time to actually go out and build your full website, and this next video will help you do just that. So check it out and I'll see you over in that next tutorial.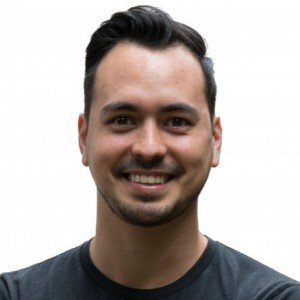 Article by:
Hey I'm Allan, founder of Dotcom Dollar. I started my own successful online business and quit my job in 2015 to travel the world. I started Dotcom Dollar to help aspiring entrepreneurs like you create a successful online business.