In this tutorial, I'm going to show you how to buy and install WordPress on Kinsta step by step. Where I will show you which Hosteen plan you should…
How To Install WordPress On Kinsta 2021 [Tutorial: beginners buying & setup guide]
Share this article
Subscribe for updates
In this tutorial, I'm going to show you how to buy and install WordPress on Kinsta step by step. Where I will show you which Hosteen plan you should choose and the actual buying process involved, I would then show you how to install WordPress on Kinsta the right way and choosing the correct settings. Towards the end of this video, I would give you a very special offer. If you decide to pick up Kinsta through my link below, I will give you my 6-figure blogger course for free as a way of saying thank you for supporting my channel.
Now let's get started.
Step one, click on the link in the description, I type this into your browser. It would take you to my special Kinsta the discount page where you will get the best discount Kinsta is currently offering. Now we can click on View plans to check out the price comparison between the different plans they have.
The great thing here with Kinsta is that they offer a 30-day money back guarantee on all their plans. So you can pretty much test it out to see if you think it's fast enough or if you like the way they run things. And in terms of their pricing plan, it is very simple. You on one website, it's going to be 30$ and it increases from there. So here's 2 websites, 5 websites, 10 Web sites and so on.
Another great thing here is they tell you how many visitors per month each of these panels will be able to support. So, for example, on the 30 Delaplane, the limit will be around 25000 visits per month.
So this makes it very easy for you to decide. You just need to know how many Web sites you want to install and how many visitors you estimate to get per month.
Then you pick your best plan. So for this tutorial, I'm going to choose the 30$ plan. But a quick no is below here. You can see that if you pay you you get two months free. So it's always worth doing. Once you've decided that Kinsta is right for you, I always recommend to sign up for the yearly plan as you're going to save some money by Kinzler is pretty unique in the Web hosting world and offers monthly plans, which is also really handy.
So for this tutorial, I'm just going to pick the monthly plan and click on Choose Now, entering your personal details and now click on Continue.
The next step is to enter in your billing information and your credit card details for payment.
And now click on Finish Up.
Once your purchase is successful, it would take you to Kinsta's main dashboard here where you would be able to create your first website. So there's two options here. Create your first website yourself. Or if you're migrating from another hosting provider, you can click request migration here.
And Kinsta's own support team will do this whole migration for you for free. But in this case, we're going to create our website. So click here and click get started. And now we want to install WordPress, choose your domain name. You have to purchase your domain name from somewhere else as Kinsta does not provided domain name service. So what I recommend you do and what I do myself is I buy all my domain names from namecheap.com then one of the best and cheapest domain name providers.
So you can check out this video here for more information on how to do that, putting the name of your site here. And now we choose our data centers. Kinsta, amazingly, has 24 data centers around the world, and the one you should choose is where most of your customers are located. So, for example, if it's in Australia, then you should pick Sydney. But for this case, I'm going to pretend that my customers are global.
So I'm just going to choose Northern Virginia here. Now, you need to put in your site title, putting your username, make sure not to use admin as this will make it easier for hackers to get into your website. And now you need to decide if you want to install commerce or use SEO. So putting commerce, if you want to use it for your e-commerce store and for use, I don't recommend this. I have a different SEO plugin that I use.
So once you're happy with everything, click on ADD site.
Now, give it a few minutes for Kinzie to get your website ready, and once it shows that our website is live, we can move on to the next step of connecting our domain name from name Kinsta.
So we click on Dotcom Dollar and now we need to copy our side IP address, go to our name cheap account and select advanced DNS. Click on ADD New Record so I record type in @ for the IP address. Now we can paste in what we call before and click on save changes.
Now we can come back to our instant dashboard and click on domains.
After you've waited a little while, probably maximum one 1 hour, your domain should be successfully pointing to Kinsta. But to double check this, we can go to a Web site called https://www.whatsmydns.net/Type in your domain name and click on Search and want all your IP addresses and matching with the Kinsta provided IP address. That means your website is ready to go, so mine is ready to go, as you can see here. So we move on to the next step.
We still have another step to go. But I just wanted to quickly ask you if you're getting value out of my videos so far. If so, just let me know by logging my channel and subscribe so you don't miss out on more quality content just like this.
And the next step is to install our SSL certificate to do this, you can either click it from here or go to Toll. Scroll down to the bottom and click on Enable HTTPS, click on generate free SSL certificate. Click on generate. Give it a few moments. Hello. And that's it. Outlet encrypt SSL certificate has been successfully installed. Now we should enable the force https also click on enable how we want to force all traffic and now click force https so you can see instilling an SSL certificate with very simple.
The next thing we should do is go and check out front end and back end of our website that it is running correctly. So we go back to demand, click on open URL and they should load up our front end WordPress website. You can see here it's working correctly and then we go back and click on Open WordPress admin. This will take us to our dashboard. Now you can input the username and password that we created together before and then click on login.
This would take you to the back end dashboard of your barebones WordPress website that we created together on Kinsta. And just to double check that everything is working and our SSL certificate is activated, you can just hover over here and you can see that the connection is secured and our website is locked. So now you have the bare skeleton and the makings of an awesome website and all you have to do now is go and build one out. But the WordPress installation part is fully complete.
Just a quick note on my bonus offered to you. If you decide to pick up Kinsta through my link, just send me your receipt to [email protected] and I'll send you back access to my bonus course right away. It's that easy now that you have successfully installed WordPress onto your bare bones Kinsta account. It's now time to go and actually fully build out your WordPress website. And this next video will help you do just that. So check it out and I'll see you over in that next video.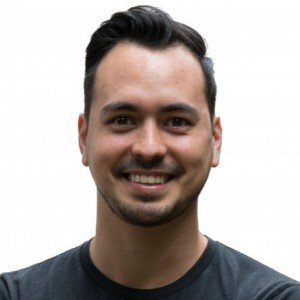 Article by:
Hey I'm Allan, founder of Dotcom Dollar. I started my own successful online business and quit my job in 2015 to travel the world. I started Dotcom Dollar to help aspiring entrepreneurs like you create a successful online business.