In this tutorial, I show you how to buy and install WordPress on GoDaddy step by step. I will show you which hosting plan you should choose and the full…
How To Install WordPress On GoDaddy 2021 🔥 + SSL & Email Setup [Tutorial: beginners buying guide]
Share this article
Subscribe for updates
In this tutorial, I show you how to buy and install WordPress on GoDaddy step by step. I will show you which hosting plan you should choose and the full buying process. I would then show you how to install WordPress on GoDaddy the right way and choosing the correct settings. At the end of this video, I would give you a very special offer. If you decide to pick up GoDaddy through my link below, I would give you my six figure blog, of course, for free as a bonus and a way of saying thank you for supporting my channel.
Now let's get started.
First, click on the link in the description. Type this into your browser. It would take you to my special GoDaddy discount page where you will get the best discount. GoDaddy is currently offering full transparency. This is an affiliate link. I will receive a small commission while you get a special discount and my six figure blog, of course, for free. So it can be a win win situation for both of us. And I really appreciate you supporting my channel so I can continue to produce unbiased and non sponsored content like this.
So here are the four hosting plans you can choose from for GoDaddy. I would just briefly run you through these four main plans for the economy plan. It's mainly for one website and for the deluxe. The difference is you get unlimited website and unlimited storage with the ultimate plan. It is pretty much the same as the deluxe, but you get extra power and memory, which will improve your website performance and you get the free SSL certificate, which you don't need because you can get it for free anyway.
And I have a video tutorial on my channel for this. And with the business hosting plan, you get your own VPs, but it is very expensive and it's not something that most of us are looking for, which is the basic shared hosting plan. So I would only recommend you either get the economy if you only need one website or if you need multiple websites. Go for the deluxe. I'm going to choose Deluxe and click on Add to Cart.
And with GoDaddy you get a free domain for your first year. But for me personally, I would not take up this offer as I would buy my own domain name from Namecheap as it is much cheaper than GoDaddy. So for me, having the saving for the first year is not enough because in the long term I'm going to save two to three times more money every single year on renewal. But you can always take up the free offer and then transfer your domain name to Namecheap later if you want.
I also have a tutorial guiding you on this for Namecheap in the description below. So I'm going to click on No Thanks. And now we will see here that our promo code has been applied successfully and you're going to get 50% off their normal price. And you can click here to choose how long you want to buy their service for. And for me, if you've chosen GoDaddy as your go-to hosting provider, then I would sign up with them for as long as I can, because when it comes time to renew your plan, they would charge you at the full price.
So right now it's going to cost $6 per month. But if you renew at the end of your first billing period, it's going to be double the price. So $11.99 here. That's why you choose one hundred and twenty months. That's 10 years of hosting. It's going to be at six dollars per month for 10 years. So it's up to you what your budget can afford. But obviously the longer the better. But for me, for these tests, I'm just going to pick 12 months quicker than out.
Now, create your account, click create account and now fill out your billing information. And once that's done, click on. So choose your payment method. Now check the last step. Make sure that the total amount is correct and the promo code has been applied. And if you're happy with everything, then click on complete pages and there it is. Payment was successful. Now that we have successfully chosen and bought our GoDaddy plan, it's time to install our WordPress website, which I will show you.
Now click here and go to my products, scroll down and click on set up Web hosting, entering your domain name. In my case, it's going to be allanborch.com, which is kinda located with Namecheap. Click on update. Choose your data center. This will depend on where your business and customers currently are. If they're in America, then choose North America. If they're outside of America, then choose the closest location to your customers because this will allow them to load your website faster and have a better user experience.
So for me, it's going to be North America. So I'll click on this and choose. Yes, let's do it, because we're going to create it with WordPress. Now choose your username and password once you're happy and click on next.
And from this page, scroll down to the bottom and click on I'm Done and continue. And now we can go to the dashboard. Now here you will see the dashboard from our website. If you want to add more websites, you can just click on add website here and you will be able to create new websites.
Next step I need to do is to point my name service from Namecheap to GoDaddy. So how you would do that is to go back to here, then click on my products, go to Domain's and click manage or and click on DNS and click on managed zones and now type in your website again.
Once you've done that, scroll down to the bottom and you see the name servers here. So this is what we need to copy into the place we are currently holding our domain name with. So in my case, it's Namecheap. So I'm going to my account and this is my domain. And then you go to the name server section and then in the custom DNS, you can put in those two fields here and copy this one for the second name server location.
Yeah. And then click on Save and it now shows the DNS server has been updated. It may take up to 48 hours. So this is really the case. It normally takes a maximum of one hour. So we'll come back to this and refresh the page and see that it has been connected to GoDaddy and then we can move on to the next step. So now I click on the admin button. It should take me to the back end of the WordPress, but it should not load copy as I have not installed and SSL certificate.
You can see here, it is not secured, so it's not loaded. So this means that it's working because it's pointing to GoDaddy now. So to make this show properly, we need to install our SSL certificate.
And to do that, we will click on the cPanel admin. Now come down to the SSL certificate section, click on manage SSL sites, scroll down to the bottom again, choose your domain.
And now for these three certificate boxes, we need to paste actual SSL certificates into here and this can be done for free without having to pay GoDaddy the extra money. And I show you how to do this step by step in this video here. It is a bit of an extra process. That's why I made a separate video for it. So check it out and then come back to here to continue on. OK, so now I have my 3 certificates that I'm going to pay them to here.
I'll do that quickly now.
So here are my three certificates and I go to the bottom and click on install certificate. Click on OK and it'ssuccessful and now go back and check on your home page. You can see here it says DV Certificate, it's green and it's got the lock. We click here to go to our website. It should show the website working now. Here it is with the lock can actually be secured. So it's working now. And the last step is let's try and log in to our WordPress dashboard so we can go back to our guide and dashboard and click on admin and click on Exit to WordPress Dashboard.
Yes, I am sure. No thanks. I just want to exit. And here it is. This is my WordPress Dashboard.
We will go and create our email account. So from this panel dashboard, we will scroll down to the section that says email and click on email account, click on create, put the username you want and password and now go to the bottom and click on Create. And that's it. How email is being created. It was very simple and easy to do.
Just a quick note on my bonus offer. If you decide to pick up GoDaddy through my link, then just send me the receipt to [email protected] and I'll send you the access to my course right away. It's that simple now that you have successfully installed WordPress to your barebones GoDaddy hosting account, you're now ready to go and fully build out your WordPress website. And this video will help you do exactly that. So check it out and I'll see you in that next one.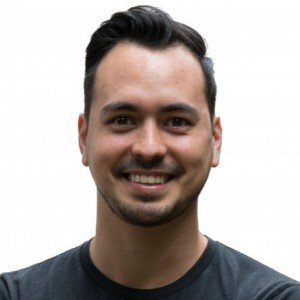 Article by:
Hey I'm Allan, founder of Dotcom Dollar. I started my own successful online business and quit my job in 2015 to travel the world. I started Dotcom Dollar to help aspiring entrepreneurs like you create a successful online business.