In this tutorial, I'm going to show you how to buy and install your WordPress website on Dreamhost step by step. I will show you which hosting..
How To Install WordPress Hosting On DreamHost 2023 🔥 Domain + Hosting Setup & Buying Tutorial
Share this article
Subscribe for updates
In this tutorial, I'm going to show you how to buy and install your WordPress website on Dreamhost step by step.
I will show you which hosting plan you should choose and the actual buying process. I would then show you how to install WordPress on Dreamhost the right way and choosing the correct settings at the end of this article. I'll give you a very special offer if you decide to pick up Dreamhost to my link below. I will give you my six figure blog course for free as a bonus and just a way of saying thank you for supporting my channel. Now let's get started.
Step one, click on the link in the description or type this into your browser. It would take you to my special Dreamhost discount page where you will get the best discount. Dreamhost is currently offering full transparency. This is an affiliate link I received small commission while you get a great discount and my six figure blogger calls for free so it can be a win win situation for the both of us. Now, Dreamhost has many different types of postings.
They have shared hosting VPS manage dedicated cloud hosting so they can support you no matter what level of budget you're on. But in this case, we're going to go with the shared hosting. So I will click on this shared WordPress hosting and I will bring you to this page. And now we scroll down. And these are the two options available for your WordPress plan. Dreamhost keeps it very simple. You either have the one website for two point fifty nine per month or you can have unlimited websites for four point ninety five per month.
And there's no real other differences for the two planes. Speed of the same capacity's the same, storage is the same. Then you get your free SSL certificate. Now, there are some differences here. If you decide to pick it up for a monthly plan or one year, the price is going to be different. So for three years it's two fifty nine. But if you do one year, it's going to go up to $3.95 and if you go monthly, it's going to be even more expensive at $4.95.
So what I always recommend everyone is to go for the 3-year plan as it is the cheapest, and Dreamhost has a very generous money back guarantee promise. They give you 97 days of money-back guarantee, which is about 3 times longer than most companies. So within 97 days, I'm sure you would have decided if you want to continue with Dreamhost and if you do, then it's going to be supercheap on the 3-year plan. But in this tutorial, I'm just going to go to 1 year and select the WordPress unlimited plan and click sign up now.
Now we're on a domain page. You can either choose an existing domain or register a new domain with Dreamhost. As you may know from my previous articles, I never recommend anyone to buy their domain name from a hosting provider, as they always charge a lot more money than just getting it from somewhere like Namecheap, which I do myself. Dreamhost is different, though. They're very good and don't rip you off. For example, a dot com domain from Dreamhost will only cost you $6.99 for the first year.
This is even cheaper than buying from namecheap.com, which I do. However, the menu cost is $15.99, which is a little bit more than Namecheap, but it's still a great offer. And to sweeten the deal, Dreamhost also provides you with a free private registration. This means that your personal details are anonymous and marketers can contact you constantly and try and upsell you on their services. But you also get this for free on namecheap.com.
So what I recommend you do is if you only have one website and you're happy with Dreamhost, then just purchase the domain with them. But if you want to buy a few different domains and set up on a few different websites, then go with Namecheap like I did. OK, back to the domain section. I'm going to go back because I already have a domain I'm going to use, so I will click. I already have a domain now.
I will type it in here.
Click on a sign and then we choose the payment method. Fill out your payment details and then the next section is to set up with your personal information. And once you've done all that, you can go down to the additional options section. Now, the first additional option is Dreamhost Preinstalled WordPress.
You can click on this if you want, as it will save you time. But I'd like to do it myself from the beginning. And I'm also going to show you how to do it step by step. So, you know, in the future how to do this. I'm going to uncheck that. The next item is the Dream Shield Protection. I don't think you need this for $3 a month. It's very expensive.
There are much better other plugins out there and some are free and it can do a similar job. So I'm going to uncheck this as well. And now we need to check the total manager. And if you're happy with that, then you can go to the submit order and click on that, give it a few moments and that's it. Your account has been approved and created.
Now you can input the new password that you want for this account and then click on Continue to Control panel and it will bring you to this dashboard page. And before we go any further, if you have your domain name from Namecheap like me, then I will show you how to connect that with Dreamhost. So what you do is go to your email address and you should have received three emails from Dreamhost. One of them will contain the name servers that you need to point your Namecheap account to, and that's down here.
OK, so I'm going to copy this and then I'm going to go to my Namecheap account and select the domain that I want, click on manage and now come down to the name service section and paste it into here, OK? And just make sure they match here. Once you're happy, click on Save here. And that's it. It's that simple and that's done, even though it says it may take up to 48 hours. This is really the case.
Normally, it'll be ready in under an hour. So just come back and check. And if it's not ready, just wait a little while. So now that that domain name is connected to Dreamhost, we can go ahead and install WordPress. We can go to Domain and click on one click installs. Now go to learn more and install select your domain name here and then click on install it for me now. And that's it. It's literally a one click install.
So what you do now is wait until you receive an email from Dreamhost with your new account details. So here's the email that I just received. Now you come down and click on this link. And you would say it would not work because our SSL certificate has not been installed, so let's go back to our dashboard, guided their mind and click on SSL certificates and select the domain we want and click on ADD, select the free option. And that's it.
It's that easy. It now shows our SSL certificate has been installed and our website should now be secured. And now we can come back to our previous page and refresh it and it will now work and we can create a new password.
I can confirm and then click reset password.
Let's Login putting our email address and password, click log in again, and now you can see we are in, so it just closes as we don't need it and go to our dashboard. And then just to confirm, the website is up and running hover over to here and click on visit site.
And you can see here our barebone website has been installed successfully and SSL certificate has also been activated. We still have another step to go.
Now, the last step is to create an email address that can also easily be done by going to the mail section and clicking on Manage email and now click on create new email address, putting your details here. And now scroll down and click on Create Address. And that's it. Your email account is being created. It's really simple and easy on Dreamhost to do this. Just a quick note on my bonus offered to you. If you decide to pick up Dreamhost through my link, just send me a receipt to [email protected] and I will send you the access to my bonus cause it's that easy now that you have successfully installed WordPress onto your bare bones Dreamhost hosting account.
It's time to go and fully build out your WordPress website, and this article will help you with exactly that. So check it out and I'll see you in that next article.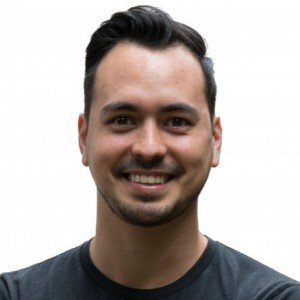 Article by:
Hey I'm Allan, founder of Dotcom Dollar. I started my own successful online business and quit my job in 2015 to travel the world. I started Dotcom Dollar to help aspiring entrepreneurs like you create a successful online business.