Discover the best Builderall pricing plans that will suit your needs. This platform offers access to the most BUDGET-FRIENDLY digital marketing tools, such as…
How To Install WordPress On A2 Hosting 2021 [step-by-step cPanel setup guide for beginners]
Share this article
Subscribe for updates
In this A2 hosting WordPress set up tutorial, I will show you step-by-step how to purchase your hosting, register and connect your domain, install WordPress onto your website and configure basic settings on your A2 hosting dashboard at the end of this video.
I will give you a very special offer if you decide to pick up A2 hosting through my link below and I will give you my six figure blog at calls for free. In this course, I will show you how to set up your WordPress website from start to finish, how to adjust and tweak settings for optimal website performance, and how to start driving traffic and make money through your site. Now let's get started. First, you can click on the link in the description.
I type this into your browser. It will take you to my special A2 hosting discount page where you can get up to 66% of your hosting full transparency here. This is an affiliate link. I will receive a small commission while you get a special discount and my six figure blogging course for free so it can be a Win-Win for both of us. So now we want to click on Get Started and you will see A2 hosting has four main plans you can choose from.
And the main features that differ between these plans are the number of websites you can host, the amount of web space you can have and the speed your website will be. So what I always recommend is to go with either the start the drive plan. When you begin with, you only need that extra speed which the turbo boost and Turbo Max offers you. Once you have enough traffic save you and you go with the drive or start up plan. And if you're transferring a on your website and go for the turbo boost a turbo max.
Now the difference between the start up and drive pretty much is the number of websites. If you're a local business and you only need one website, then go with the start up. Otherwise, I would always recommend to go with Drive and you can have a few websites and grow your portfolio from there. But if you need more information on this pricing, check out this in-depth data hosting review and compared the pricing plan, the speed, the support and a few other things.
But for this video, I'm going to go all out and get the Turbo Max plan. The next step is to register your domain name, but I would recommend you do is to purchase it from namecheap.com if you need it step-by-step guide on this. I always have this video for you, but otherwise, if you click on the link in the description below, I type out this web link. It will take you to this page where NameCheap will show you their best deals.
And if you scroll down and you can see right now their domain costs only $8 per year as opposed to a two hosting costing you.
$14.95 per year, if you want the convenience, then go with A2 hosting and if you want a cheaper option, then go with Namecheap. I use name cheap myself because I can have multiple domains all in the one place. So I'll leave that decision up to you. So I'm going to choose this option as I have a domain name already. So type in your domain name and click use, the next step is to choose the length of your hosting plan.
You can see here they offer 1month, 12 month, 24 and 36 month plan. I would always recommend you choose the longest plan as it works out cheaper per month and A2 hosting has a unique offer which I have not seen from any other hosting provider, and that is their money back guarantee. So what most other hosting provider offer is a 30-day money-back guarantee. That is the industry standard, but what A2 hosting offers you is and any time money-back guarantee.
So, for example, if you on a 3-year plan, you've used up one year and you still have two to go and you decide you want to cancel a two hosting is going to refund you the amount that 2 years is worth. And no one else in the industry does this. So for me, this is a no brainer. You should buy their longest plan. If you're not satisfied at any time of that period, you'll get the rest of your money back.
Now we move on down further. A2 has data centers in four locations. I would always recommend you choose Michigan if you have a global website, but if you have a local website, then always choose a data center that is closest to your country. SSL certificate. You only need the free one. Don't pay extra for this. And now we can come down to the bottom and you should make sure that your auto install application is not selected because if you install it right away, your username is going to be admin and we don't want that because this username is very common and will be more prone to hackers.
So I'm going to uncheck this and click continue, make sure that you're happy with everything that you've selected and the price and then click on checkout and now fill out your personal details, choose your payment method, agree to their terms of service and click on complete order. So here's your confirmation page showing you that you've successfully bought the plan. Now we click on this button and it would take you to a two hastings' dashboard. You can see here that dashboard is very simple.
There's not much to it. It is run by cPanel. So the next step you need to do is connect your domain name. If you would like me and bought your domain from Namecheap, this would take you less than one minute. What you would do is click on account details. This page will pop up and you see name service here. This is what you would copy and paste into name. So I will show you that. Now go to your Namecheap Dashboard, select your domain name that you want to link to to hosting.
Click on name server and select custom DNS.
Now you paste in the full name service that I showed you before.
And then click on this ticket and that's it, it says it may take up to 48 hours to take effect, but this is really the case for me. It's always on there now. So now that you can see the advantage of getting your domain through Namecheap. My question to you is, are you going to choose Namecheap or A2 hosting as your domain name provider? Let me know in the comments section below once you log in to cPanel by clicking on this button.
So see panel is very simple and basic to navigate so quickly, show you how to set up an email account as examples. So we just go down. You can see there's many things you can do to it. You can add another domain here if you need to, or you can come down to here and we can install CloudFlare from here very easily so everything can be done from the cPanel. But like I said, let's do an email account.
So you just click on create a username in your password in and then click on create. OK, so you can see our email account has been created. It's that simple. Even though. cPanel may not look as pretty as some of the custom-made dashboard, it is very easy to navigate and do things on. And that's why I like Sepang. So now let's go back and do our one-click installation. So click on Home and click on WordPress to optimize.
This is a special custom install, which A2 hosting provides us. And from my test in my review video, it shows that optimizing and using A2 hosting's asset will speed up your website by around half a second. So this is worth doing for me and I'm going to select this option and I'll click on Install now, select my website, make sure that it's https.
Choose the site name, choose the description, choose your username and your password and your admin email.
So make sure your username is not admin, like I said previously to you before, and have a safe password. So I'm happy with what they gave me and I'm just going to save it in a safe place. And now we can come down and click on install. Just wait a couple of minutes here, and that's it.
The site has been successfully installed. So to check this just right, click here and open a new tab. And you see here, our barebones website is up and running. Another thing is your WordPress dashboard link is this link here.
So you should copy it and put it somewhere safe. So if your right click and open this in a new tab you can see here takes you to the WordPress dashboard. And another way of accessing our dashboard is to go back to the Softaculous, click on the home page and you can click on the installation and click on Add Me. This will also bring you back to the dashboard. OK, that's just another way of doing it for you. We still have another step to go.
But I just wanted to quickly ask if you're getting value out of this video. If so, make sure you are liking my video and hitting that subscribe button for more quality videos like this, which I release every week. The next thing we need to do on our website is to make sure SSL certificate has been activated and installed. That means it's going to give you your website, this little lock icon. So we click on it. It says, connection is secure.
It's got a certificate. So to do that once again, just go to cPanel. So we come down to the SSL section, click on the SSL status, choose our domain name, select all and run auto SSL.
And that's it, it now shows that all domains have been validated. The next step is to go to Softaculous and click on admin, then click on Settings, General and make sure that both these boxes have http with an S in it. And now the last step on the check is to Geita here and click on Visit website. And now you can double-check that out. Website has a site lock, this certificate is valid and our barebone website is now live.
A quick note regarding my bonus offer to you. If you decide to get A2 hosting, I've seen through my link, you simply just have to send me your full receipt to [email protected] and I will send you the access to my course. It's that simple. A unique feature of A2 hosting that I should mention is they're free and easy site migration. Most other hosting providers don't offer this, but if you're moving from another host, you just let A2 hosting know and they will migrate your website for you for free now that you have your barebones WordPress website up and running.
The next step is to fully build it, and this next video will help you do just that. So check it out and I'll see you in the next video.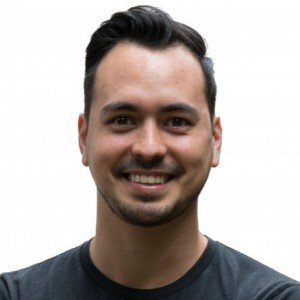 Article by:
Hey I'm Allan, founder of Dotcom Dollar. I started my own successful online business and quit my job in 2015 to travel the world. I started Dotcom Dollar to help aspiring entrepreneurs like you create a successful online business.