In this GrooveSell review, you will discover how this FREE online shopping cart platform is better than its competitors. It offers more functions and…
GrooveSell Review 2021: 100% FREE ThriveCart & PayKickStart
This world-class digital sales platform offers a lot of features. It is an effective platform for promoting and taking payments for online services, digital products, online courses, subscriptions, and more.

It does an excellent job of doing all of these things and, above anything else, GrooveSell is 100% free to use. It is a competent software service that is easy to use that provides support to users. If you are looking for an open platform for selling your products, GrooveSell is worth checking out.
User Friendly
GrooveSell is easy to use. There might be a slight learning curve, especially if you don't have any experience using these types of platforms, but the user interface is intuitive, and everything is clearly laid out for users.
Features
GrooveSell is the only marketplace and sales platform that you will ever need. It is part of a revolutionary all-in-one digital platform, GrooveFunnels. It includes all the features from shopping platforms like PayKickStart, SamCart, or ThriveCart combined with the effectiveness of the marketplace platforms like ClickBank or JvZoo. Instead of having to sign up for multiple platforms to sell your products, you can do it all with GrooveSell.
This platform is mainly made to sell digital products such as courses, PDFs, video training, and other freelance services only. If you plan to sell physical products, you'll have to use a different app from GrooveFunnels.
Support
GrooveSell has excellent online support. You can find tons of articles and videos that teach you how to use their platform, and they hold weekly workshops to ensure that their users master the products and maximize its usage. GrooveFunnels also has a consistently growing Facebook group where you can get in touch with over 40,000 members and pick their brains a little. You can also contact the support team through email and live chat.
Value for Money
As part of the product launch, GrooveSell is 100% free to use. It is part of GrooveFunnels, and you can gain access to GrooveAffiilate, GrooveSell, and GroovePages LITE just by signing up right now. Unlike other platforms, this is a 100% free license and not just a free trial.
If you decide that you want to try different services under GrooveFunnels, you can choose between three different payment plans. The pricing is pretty much straightforward, the higher the plan, the more benefits you get. However, if you only need GrooveSell, you don't have to pay a single dime. GrooveSell does not charge any transaction fees, which means you get the
Share this article
Subscribe for updates
If you don't want to miss your chance, you can sign up for a FREE GrooveSell account right now while the offer is still up. You get to enjoy GrooveSell, GrooveAffiliate, GroovePages LITE FREE for a limited time only. Plus, you will get a chance to earn a 20% commission for promoting GrooveDigital products.
What is GrooveSell?
GrooveSell is a digital sales platform that helps online entrepreneurs promote and sell digital products and services such as eBooks, online courses, PDFs, training videos, "how-to" articles, and so on. It is a top-notch platform that is more than just for promotion and accepting payments. 
Do take note that this platform is NOT for selling physical products. If you have a business that sells such items, you can signup for one of GrooveFunnels' services called GrooveKart. It is a dropshipping platform similar to Shopify. 
GrooveSell is the platform you need to be a part of the digital marketplace. It is a shopping cart platform such as SamCart, ThriveCart, and PayKickStart, and it is also very similar to online selling apps such as JvZoo and ClickBank. 
What separates GrooveSell from all these platforms is the fact the GrooveSell is 100% free to use. It is free to signup, and it will never charge you for any transaction fees. All you need to do is develop your product, and get ready to sell it online with GrooveSell. It is pretty easy and straightforward, and I will show you how. 
It sounds too good to be true, but GrooveSell is just a part of a bigger platform called GrooveFunnels. As part of the launch promo, it is one of the apps offered with a lifetime free access. 
Here is a sneak peek of the GrooveSell Dashboard.
As you can see, it has every menu item laid out clearly. With GrooveSell, you can manage your products, funnels (1), affiliates, and potential leads. 
You can also manage your coupons, sales tax, reports, and have complete control over every aspect of your products and finances.
This is a product developed by Mike Fisailme at GrooveDigital Inc. It is just one product out of a plethora of online tools included in GrooveFunnels.
GrooveSell Demo Video
Who is GrooveSell Suitable For? (and why)
GrooveSell is a platform for anyone who has digital products and services that they want to sell online. If you are interested in selling products or have always been wanting to sell products online to make money, GrooveSell is a free platform you can use to manage, promote, and get paid for them. 
It is the perfect platform for experts in their respective fields to share their knowledge and earn from it. 
It is perfect for:
Selling eBooks
PDFs
"How-to" guides
Memberships
Training videos
Workshops and more
GrooveSell is a perfect platform for:
Influencers
Consultants
Software developers
Authors
Coaches
Infopreneurs
Speakers and more
As long as you are an expert in almost any category and want to sell your knowledge in the form of digital goods (2) and services, GrooveSell is the best platform to use. 
GrooveSell Features and Functions
For zero cost, GrooveSell offers more features than most paid shopping cart services on the internet. With this tool, you get:
There are no limits to the products you can sell. You can produce as many digital products as you want and earn just as much. 
Flexible Pricing Structures
The pricing structures are very flexible, and you can set the promotions to sell more products. You can set the pricing any way you want easily and effectively. 
Powerful Checkout Options
GrooveSell comes with powerful checkout options that you can use to make the most out of your sales. 
The Most Powerful Affiliate Software on Earth
GrooveSell allows you to manage your affiliates. The affiliate manager is safe and easy to use. GrooveSell and GrooveAffiliate work hand-in-hand in managing your products, as well as your affiliates. 
Dynamic "Thank You" Pages
You will be provided with professionally built Thank You pages. You can either use the stunning templates or create your own from scratch using GroovePages LITE.
Upsell, Downsells, and Order Bump
Managing your upsells, downsells, and order bumps are made easier for you. There is no need to signup for a different platform to manage these important aspects. 
Upselling just became a lot easier. With just one click, you can promote the products you want to upsell. 
GrooveSell offers robust integrations with other platforms and other apps within GrooveFunnels. With its powerful integrations, everything will run smoother and faster than most shopping cart platforms. 
Use your own PayPal, Stip, Authnet, NMI, or Braintree
You can use PayPal and other similar apps to get paid for the products you are selling. It is quick, secure, and easy to link your accounts with GrooveSell. 
You don't need to worry about monthly and hidden fees. You will receive all the money you make in full.
Without worrying about transaction fees, you can make unlimited transactions with your customers and add promotions that will save money for you and your clients as well.
The GrooveSell platform is 100% free, and you do not even need to input any payment info, such as credit cards. 
How to Use GrooveSell's Features
GrooveSell has a ton of amazing features that you can take advantage of to sell your digital products, and I will teach you how to use them in this section of the article. 
In GrooveSell and GrooveAffiliate work hand-in-hand, which means you are both a vendor and an affiliate. 
On the main menu, you will find the "Vendor" or "Affiliate" menu on the top left-hand side of the dashboard, and you can switch between the two menus by clicking on the icon.
Upon logging in, you will be redirected to the GrooveSell dashboard. On the dashboard, you will find these following options:

The "Vendor" or "Affiliate" icon
Home
Funnels
Reporting
Affiliates
Customers
Leads
Grid Menu

You will also get a quick view of your revenue, visitors, unique visitors, initial sales, new sales, commission, profit, refunds, and net profit.
First off, let's go through the features as a vendor first.
Home
The home button brings you to the main menu, whether you are using GrooveSell as a vendor or an affiliate. 
You can use GrooveSell as a vendor if you are creating products or already have products that you want to sell. The Affiliate dashboard is used once you are an affiliate for a different company and you are approved to promote their products. 
Funnels
The product funnels section is the primary section where you, as a vendor, will add your products to GrooveSell. 
In this section, you can add specific tracking links and create coupon discounts. In this menu, you can also check your vendor settings and look at sales taxes. You can also process and allow refunds, cancelations, and other transactions related to your products. 
In this tab, you can create new product funnels. To create a new product funnel, just click on the "New Product Funnel"  button on the upper-right area of the Funnels menu.
The same goes for other menu items. If you want to create funnel promos and coupons, just click on the menu on the left-hand side, and click "Create Coupon" or "Create New Funnel Promo Tools." every function is laid out clearly for easy navigation. 
Reporting
In this section, you will able to see all information regarding your sales and transactions. You will be able to see every transaction, including:
Successful transactions
Failed transactions
Customer name
Product name and details
Price
Revenue
Commission and more
Affiliates
This section has your affiliate information, as well as details of affiliates for your products. 
In your affiliate section, you can add personal payment info and tax identification. You can also change your settings, and keep track of your payment data such as your earnings, refunds, and pending payments. 
If you are a product creator and have your own set of affiliates for your products, you can keep track of your affiliate information. You can check on how many clicks on a product or funnel were sent to whom. You can also check pending commissions, earned commissions, email addresses, refunds, and more. 
Customers and Leads
Unfortunately, The Customers and Leads tabs are still under development, but basically, these tabs will provide you with information about your customers and potential leads. It will be up and running soon, and it is an excellent tool that will help you have a better understanding of your demographic and prospects. 
Grid
The Grid button basically takes you back to the main menu without leaving GrooveSell. If you want to access other apps like GrooveAffiliate without leaving the GrooveSell page, you can simply click on the "Grid" icon on the bottom left corner of the GrooveSell tabs. 
Affiliate Menu
The affiliate menu allows you to access and change settings on GrooveSell as an affiliate, not as a vendor. This menu has almost the same tabs as the vendor menu, with additional settings specifically made for affiliates such as "MarketPlace."
MarketPlace
In the MarketPlace menu, you can see the products that are available and in stock within the GrooveSell app that other users are selling. In this menu, you are able to browse products you want to promote and sign up to become an affiliate. 
Promos
The affiliate promo section displays the products that you are approved to promote by users and other sellers. This section will display all the information you need as an affiliate, such as your total commissions, the sales you made, and the number of reaches and unique clicks. 
If you have been approved to promote other products for other users, you can access the affiliate links provided to you by clicking on the "Promotion and Links" tab within the "Promos" menu. 
On the Promos page, you will find the link icon on the right side of the menu, by clicking the icon, your affiliate links page will open. From there, you can copy and paste the links on your website, emails, or social media.
Now that you have a better idea of how Groovesell works, now is your chance to sign up for FREE lifetime access! This offer is only limited until the full launch, so make sure you get it now before you start paying $99/ month for the same free service. 
GrooveFunnels Pricing
The Base Plan will include lifetime access to GrooveSell, GrooveAffiliate, and GroovePages LITE. It is free for a limited time, and you will gain access to all the features explained in this article. After the launch, the pricing will be a little different. 
The GrooveFunnels' Free and Lifetime Deal will no longer be available, so it is a good idea to sign up now. 
The regular pricing will be as follows:
Silver Plan $99/ month
Gold Plan $199/ month
Platinum Plan $299/ month
GrooveSell Video Reviews
Final Verdict and Recommendation
I give GrooveSell a 4 out of 5. 
It may be a new service, but it has the potential to be the most powerful online shopping platform for digital services. It may not be very popular now, but once everyone discovers how it can help boost earnings by selling digital products online, this platform will be the only thing a lot of people will ever need.
Aside from GrooveSell and GrooveAffiliate, you will also gain access to GroovePages LITE, which is an amazing web page builder you can use to layout your online store and make the most out of your GrooveSell products.
Frequently Asked Question
References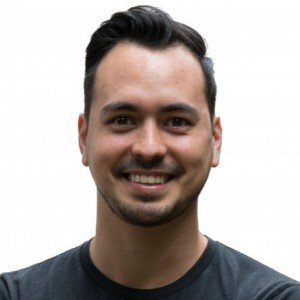 Article by:
Hey I'm Allan, founder of Dotcom Dollar. I started my own successful online business and quit my job in 2015 to travel the world. I started Dotcom Dollar to help aspiring entrepreneurs like you create a successful online business.