Discover the benefits of signing up for GroovePages and how you can SAVE and EARN money by opting for their lifetime deal. Some of its benefits include….
GroovePages Review: Pros, Cons & Lifetime Deal (2023)
GroovePages is a straightforward application that is not only easy to use but is also an excellent platform. It is for any digital marketer and online entrepreneur who wants to build pages and funnels without spending a significant amount of time trying to learn the technical process.
User Friendly
Navigating your way around GroovePages is pretty straightforward. The interface is intuitive and easy to use, especially for beginners who have no idea about coding.
Features
GroovePages offers tons of customization features and expertly designed templates that you can use to build your landing pages in just a few clicks. The only limit is your creativity.
Support
GroovePages has a support page that allows the user to search for answers for their queries through a collection of FAQs, articles, and videos, which I found very helpful. You can also contact their support team through email, which I also found to be very responsive.
Value for Money
GroovePages has a pretty simple pricing scheme. The longer the plan, the lower the rates. The best deal would be the lifetime deal. For a one-time premium service fee, you get lifetime access to the platform. The best deal, however, is that you can try their services absolutely free, which is pretty awesome.
Share this article
Subscribe for updates
Disclaimer: I do my business by earning a commission, and this article contains affiliate links. It means I receive a commission if you decide to purchase a service through my links, at no additional cost. I use GrooveFunnels and GroovePages myself, and I would never promote something that would not be helpful to you as well. To start creating the website of your dreams gor FREE, click here.
In this GroovePages Review, I will point out all its advantages and the reasons it can help your online business. It may not be the first drag-and-drop page builder, but it is definitely on its way to becoming one of the best, which is why many digital marketers and online entrepreneurs are making the switch.
Digital marketing and growing an online business from the ground up can be crucial. With GroovePages, you have access to the sophisticated tools you need all in one place.
In other words, it has everything you need to sell your products and services online. If you are looking to make money, signing up is the first step into starting a successful online business.
GrovePages allows you to:
Create funnels
Create professionally made and stunning landing pages
Design a full-blown professionally designed website with ease
It is effortless and straightforward to use and by signing up you can design and launch your landing page and funnels in no time.
What is GroovePages? And What does it Do?
GroovePages is an excellent drag-and-drop page and funnel builder. It is a powerful tool for digital marketers, and it is designed to help online businesses create professionally made pages.
Aside from these, it is a tool that you can use to build funnels and make stunning web designs. The best thing about it is that you don't even have to learn any technical skills.
Just so you know, GroovePages is part of a bigger umbrella which is GrooveFunnels made by GrooveDigitial Inc. With that being said, signing up for GroovePages allows you to do more than just build your landing pages with ease, but we will get more into this later.
To create landing pages and build high-converting funnels, GroovePages uses the most updated technology that simplifies page building. What used to be something so technical is now very easy to do, and anyone can do it. No matter what your skill level is, GroovePages will most certainly benefit you and your business.
GroovePages utilizes VUE.JS (1), a progressive JavaScript framework that powers the system. It provides the user with more functionality and speed, saving you time that you can spend on the actual business. It also uses the Google Cloud platform, which makes it faster than most page builders.
You can really feel how fast this platform works when you get into building your pages and funnels. The drag-and-drop feature is crazy fast. You can choose an element for your page, drag it and drop it without the loading times and see the results immediately.
If you ever experienced using other similar building platforms that use Bootstrap (2), you will quickly notice the difference with GroovePages' updated tech.
Some of the extra features that you will definitely enjoy include:
Stunning expertly designed templates
Elements
Access to royalty-free stock images
Conversion funnels
Blocks
Landing pages
Webinar funnels
A/B testing
A lot of integrations
Countdown timers
And more….
With all of these features, you can make your website more attractive and functional, which would not only help your business but your customers and potential customers as well. By adding these fresh and practical elements to your website, it makes it more intuitive and inviting.
I am using GroovePages for building my eCommerce sites, and it's been a blast using it. Because it also offers affiliate marketing programs, I decided to share my experience with you guys. If you have not experienced building a page or funnel ever, now is your chance to get started for free.
Who is GroovePages Suitable For? (and why)
GroovePages is for beginners and experienced online entrepreneurs and digital marketers. It is for beginners who want to start an online business and build marketing strategies that would bring potential customers to their page. Using the fantastic built-in features that GroovePages has to offer, beginner digital marketers and entrepreneurs can quickly build conversion funnels.
Because they offer a free plan, beginners can try the platform for free without any commitments and without paying any money upfront. If you are looking to start a blog or an online business, GroovePages is worth checking out.
GroovePages is not only for beginners but for pros and experienced digital marketers as well. As of now, more and more people are making the switch from their old funnel building platform onto GroovePages.
The ease of use and prices are very competitive. Even if experienced online entrepreneurs are used to their old platform, they are still switching because of everything GroovePages offers. Before I switched to GroovePages and GrooveFunnels, I was using ClickFunnels. It was great, but it does not come close to the features and tools this platform has to offer. Plus, GroovePages has cheaper plans, which gives them a clear edge.
GroovePages benefit:
Small business owners
Bloggers
Content marketers
Course creators
Online entrepreneurs
And virtually anyone who owns or wants to own a website.
GroovePages is suitable for you if:
You want to create a stunning web page without learning how to code
You are an online marketer
You are a content creator
You have products or services you want to sell online
You want to build landing pages and funnels
You want to create a website for your brand
GroovePages might not be suitable for you if:
You do not have any products or services that you can or want to sell online
You are not serious about setting up an online business
You don't want everything in one place
You are already committed and comfortable using a different funnel building platform
Overall, GroovePages is for anyone looking for a faster and more straightforward platform that has everything they need to build a webpage and landing page in one place.
Who Created GroovePages?
Before we head into the features and functionality of GroovePages, I want to mention the great minds behind this fantastic software.
Mike Filsaime
The mind behind GrooveFunnels and GroovePages is none other than GrooveDigital CEO Mike Fisalme and his team of very talented and intelligent digital marketers, software developers, and online influencers. Before GrooveFunnels ever existed, it started out with its core product GroovePages.
John Cornetta
The president of GrooveDigital is an absolute genius in online marketing and a trusted eCommerce marketer. Aside from GrooveDigital, John Cornetta also runs several eCommerce stores that generate a lot of money.
Mattijs Naus
GroovePages COO, Mattijs Naus, has extensive knowledge and experience in developing top-notch software products for online startups, small businesses, and online brands. He is one of the founding members of the company and has proven to be a vital asset to the company. His expertise has genuinely helped a lot in making GroovePages a superior platform.
Mike Serralta
Just like Mattijs Naus, Mike Serralta, the CTO of GrooveDigital and architect of GrooveKart, has extensive knowledge of software development. GroovePages and GrooveFunnels are led by some of the most talented people in the online marketing and software development world, making it a trustworthy software.
GrooveDigital Inc.
GrooveDigital is headed by its CEO, Mike Filsaime, an online marketer with tons of experience in the field. His expertise comes with so many achievements with online courses and digital products. It led him to pioneer several top products for creating useful tools that benefit a lot of people. He also gained tremendous success and generated over $125 million over the years.
Other GrooveDigital Products
Some of the other products from GrooveDigital include:
GrooveSell
GrooveAffiliate
GrooveMail
GrooveBlog
GrooveMember
GrooveVideo
GrooveCalendar
GrooveKart
GrooveQuiz
GrooveDesk
GrooveWebinars
GrooveSurvey
GroovePay
All of these products can benefit your online business. By signing up for GrooveFunnels, you can get access to all of these sophisticated tools, including GroovePages, and help your business grow. It has everything you need in one place.
GroovePages Review: Features and Effectiveness
GroovePages is a page builder with tons of handy features for creating landing pages, sales funnels, and fully-functional websites. Among these features include:
Website editor
Drag and drop functionality
Free SSL certificate
Unlimited funnels
Unlimited landing pages
Unlimited custom domains
Free hosting and bandwidth
Pre-designed blocks
Wireframe blocks
Email marketing integrations
Control and preview websites across 5 different devices
Full website builder
Pop-ups
Import funnels
SEO-friendly pages
Google Analytics and tracking
Countdown timers
Progress bar
Embed videos
Embed Code
Embed checkout form
Embed Google Maps
Elements
Mobile-first indexing
Viral Marketing Integration
Let's have an in-depth look into each of GroovePages' exciting features.
Website Editor
One of the primary features of GroovePages is its extensive website editor and builder. It is one, if not the easiest, editors in the market right now. Beginners who have never experienced building or editing a web page should get on this platform.
With GroovePages, you can build any type of funnel and landing page, and design a professionally built, fully-functional website. I'm not talking about one-page sites; I am talking about building full-blown websites with navigation pages and other features.
You might think it is complicated, but it's not. Really. With the use of templates and the drag-and-drop features, building an effective website is made easy, and you can create one even with no technical knowledge and experience with coding.
There may be other software and platforms with the same idea and functionality, but none of them can do it better than GroovePages. It uses fast technology to reduce loading times in between edits.
You can add text, change font and font size, change the color, add buttons, and many more without breaking a sweat. You can literally build a landing page in seconds, thanks to the professionally made templates.
Drag and Drop Functionality
In a few clicks, I created a homepage using its powerful and crazy fast drag-and-drop feature. Just drag the desired element from the left side of the editor, and you can start creating home pages, invoice pages, and sales funnels.
Free SSL Certificate
Not a lot of people want to risk visiting an unsecured website, which is why having a free SSL certificate is an advantage. Aside from guaranteeing the safety of your visitors, Google also uses an SSL certificate as a ranking factor.
By signing up for GroovePages, you can get a free SSL certificate with your free Cloudflare account. This is a crucial element and is just another advantage of using GroovePages for building your website and funnels.
Unlimited Funnels and Landing Pages
Another fantastic advantage of using GroovePages is its unlimited creations of funnels and landing pages. You can create unlimited pages without paying any extra fees.
To add a new page, click on the pages tab and click on the (+) sign to add a new page. This feature alone is one of GroovePages' strongest suits. Some page builders charge extra fees to your monthly bill for unlimited pages. Still, GroovePages include unlimited pages and funnels with its lifetime membership fee without any additional cost.
If you choose the monthly service, the prices are lower with better value.
Unlimited Custom Domains
GroovePages gives you access to create unlimited landing pages and funnels. It also offers unlimited custom domains. Isn't that great?
You can use the subdomain attached to every website for the landing page you will create if you are just getting started. You can also use any domain name that you purchased somewhere else.
You have control over any domain you want to use, and you can create as many custom domains you want with the GroovePages lifetime deal. When I was using ClickFunnels, I was only allowed to create 9 custom domains, which is quite disappointing.
Free Hosting and Bandwidth
You are not only saving money with all the services that GroovePages offer, but you are also saving money when it comes to hosting your website. You do not need to go to another place to host your website. You can get free web hosting services with the plan you choose.
With the lifetime deal, you also get lifetime web hosting absolutely free. Imagine all the money you get to save. You are saving roughly $200 a year on web hosting services like Bluehost.
Signing up for GroovePages lets you create unlimited domain names, and host them for free for a lifetime. This deal alone is worth the switch from your old hosting service.
Pre-Designed Blocks
If you have zero experience and knowledge about coding, this feature will help you a lot in creating your website.
To choose blocks for your landing page, go to the left side of the editor screen and click on "Blocks." You will find tons of pre-designed blocks that you can just simply drag and drop into the editor to create professional-looking elements to your page.
The Pre-designed block I selected for this example makes for a decent page. It is simple, yet elegant, and it comes with two buttons that you can link to pop-ups, another block, a URL, or a different page.
These blocks can be used for any page on your website; you can use it for your homepage, invoice page, or funnel. It has pre-built containers for text, elements, and images, which is fully customizable. Designing your landing page and funnels are made accessible for anyone, which allows you to save time designing and spend more time creating your product.
Each element of your block is easy to customize. Just click on the text or button you want to configure, and a menu on the right will appear. This menu allows you to customize the design or configure the functions of the selected text or element.
Wireframe Blocks
The Wireframes feature is another powerful feature that separates GroovePages from other page building platforms.
This feature is used as a layout for your landing page and website. To use this feature, click on the "Blocks" tab, and click on the "Wireframes" tab.
In this tab, you will find tons of useful functions such as alert bars, countdowns, and many more. With so many options to choose from, it can get a little overwhelming at times.
It is crucial to plan your website design to make sure all the features you add are necessary. By doing this, it helps improve the overall aesthetic, feel, and focus of your page.
This feature is packed with different tools to make your page more appealing, but overdoing it is a big no. These elements give your website functionality, as well as the visualization framework for the whole web design.
It allows you to map out the necessary buttons, images, features, content, menus, and products. Just simply drag and drop each Wireframe block to any page, and you are set.
This feature is a useful tool for web designers who want to sell their digital products and services using a visual element. By adding Wireframes, your website will look more professional, which will eventually bring in potential clients. It is also ideal for walking your potential clients through your websites.
Email Marketing Integrations
Integrating your email and email service provider opens up an entirely different world of workflow and automation for you and our business. By integrating your email, you can move your leads to email automatically.
This excellent feature allows you to integrate over 20 email marketing solutions, and it is easy to set up.
To integrate your email service, click on the menu icon on the top-right of the window, click on "My integrations," then click on the "Add Integration" button to get started.
Now, click on one of the integration types, and enter your API and URL to complete the integration process.
Control and Preview your Website Across 5 Different Devices
When building a website, it is vital that your pages look good on any device. With GroovePages, you can easily control your website and page's appearance across all of your devices, including your desktop, laptop, iPad, tablet, and smartphone.
Other platforms like ClickFunnels only allow you to edit and preview your website's design up to two devices.
On the top center of the editor, you will notice five different icons. To preview and edit your web design across different platforms, just click on any of the icons and start editing.
Desktop View
Laptop View
iPad View
Tablet View
Mobile View
To edit all the devices, highlight all the icons before editing. However, I think that it is better to customize each device the way you want it to look. It may take more time, but at least you get to check if there is anything off about the design before you launch the page.
Fully Developed, Professionally Built Website
Building a complete website can be intimidating if you think about it. Building a full-blown webpage includes a lot of things, including navigation, landing pages, and funnel pages, and it is a ton of work.
Even with influential page builders like GroovePages, it is better to take your time in creating the perfect site for your business. Eventually, the effort will pay off.
GroovePages is designed to handle and easily create full navigation menus. If you are intimated, remember that the platform makes all the hard work more fun. Honestly, I never had this much fun while building pages on any other platform.
Here is an excellent example of a home page. It is a template that shows you three blocks, which could highlight the primary products and services of your website.
Here is an example of a sales funnel page:
This intuitive editor allows users to make the most of their creativity. By clicking on the dashboard, you can create a button that will connect to your sales funnel page and start attracting business.
However, I did notice that some elements need to be flushed out. I have a lot of faith that the developers will push their efforts to fix every bug since it is a relatively new platform that is still under development.
Pop-ups
Another fantastic feature is adding pop-ups. GroovePages allows you to add pop-ups when your page visitors click on a button or link. If you wanted to add pop-ups without site builders like GroovePages, it would take a lot of coding and help from professional web designers. Fortunately, this is not the case with this platform.
To add pop-ups, go to the left panel, click on the "Pop-ups" button, then click on "create new pop-up."
You have the option to configure the pop-up type. It can be:
A standard pop-up that appears when a visitor clicks on a button or link
An entry pop-up that pops up as soon as a visitor lands on your site
An exit pop-up that appears when the visitor is about to exit your website
You can also choose what the pop-up is all about. For standard pop-ups, it is usually an order confirmation message. For exit and entry pop-ups, it could ask the visitor to subscribe to an email newsletter, which is common for most sites. It is an effective way of turning one of your casual readers into a fan or subscriber.
On the right panel, you get to choose the pop-up template. Once you are done editing your pop-up settings, make sure you save it by clicking the "Save and Exit" button on the upper right side of the editor to keep the changes you made.
Import Funnels
GroovePages has a handy feature that allows you to import existing funnels from other platforms. If you ever decide to make the switch, you can quickly import funnels from other hosts and platforms.
This feature is another advantage of GroovePages against other platforms such as ClickFunnels.
SEO-Friendly Pages
Before selling your products from your website, you will need to generate organic traffic. The best way to generate traffic is to optimize your website to gain potential customers, and I mean actual people who are looking to buy your products.
GroovePages allows you to create SEO-friendly pages by allowing you to:
Edit your content URL with your main keyword
Add a page meta description, so Google can recognize it and include it in search queries.
Include H1, H2, and H3 headings for more natural text breakdown and SEO purposes
Add a page title with your primary keyword
Add an icon that represents your site stands for on Google.
Include a site name that accurately describes your website for organic traffic from Google
On the "Pages" tab on the left-hand side of the editor, click on the page settings you want to optimize, then click on "Edit Settings" to optimize the page.
On the next menu, you will be able to customize the page title, add meta keywords, and add a meta description to optimize the search results and gain organic traffic to your site.
Google Analytics and Tracking
GroovePages also allows you to add plugins such as Google Tracking snippets, Analytics, and Google Tag Manager to your page.
These plugins will help you make better decisions. Knowing which of your products and contents gain more attention will help you decide on what to do next.
It will also show you the geographical location of your page visitors. By knowing this information, you will know your target audience better and create content and products that are tailored for your niche market.
In the menu on the top right of your editor page, click on "Site Settings," then embed your tracking and Google Analytics code to add the plugins you need.
Countdown Timers
Adding marketing tools such as Countdown Timers to your funnel page shows urgency, which is an effective marketing tool. It persuades prospects and potential clients to purchase a product before a deal or promotion expires.
This marketing strategy is proven to be very effective, and GroovePages allows you to quickly add this type of Wireframe to your page in a matter of seconds.
To embed the countdown timer, just drag the countdown timer from the "Elements" tab on the left menu of the editor into the page builder.
After applying a countdown timer to one of your pages, you can configure the settings by clicking on the timer. When it reaches zero, you can either choose to do nothing, redirect to a different page, go to another URL, or loop the countdown.
Progress Bar
GroovePages allows you to add a progress bar on top of subscriber form or pop up. This element will show potential subscribers how well you are doing. If they sense that many people seem to trust you, they would not second guess on subscribing to your email newsletter or anything you have to offer.
Just like the countdown timer, you can add the progress bar by simply dragging it from the "Elements" tab.
Embed Videos
Embedding videos on your page is probably the easiest thing to do on GroovePages. You can embed YouTube and Vimeo videos by dragging the video element into the page editor. Just like any other feature on the "Elements" tab, just drag and drop it into the editor.
After adding a video element, click on the video, then add a link to the configuration tab on the right-hand side.
Embed Code
Another useful feature that I often use is the Code Embed element. It allows users to embed code by simply dragging the "Code Embed" element into the editor.
If you know how to code, this method will allow you to input custom code for web page improvement.
Embed Checkout Form
GroovePages allows you to embed checkout forms on your checkout page. This feature makes your site look more legit and professionally crafted.
Embed Google Maps
If you want people to know the physical location of your business, you can embed Google Maps into one of your pages to direct people where to go. It allows you to pinpoint a location and give directions to people who want to visit your headquarters.
I would recommend this to online business owners who have a physical store that people can visit. With a physical store, it gives your potential clients a sense of trust.
Elements
Aside from the many elements that I mentioned earlier, there are more elements you can embed on your page. It gives you limitless possibilities that would help your site be more effective in the way that you prefer.
Layout Elements
Text
Lists and Buttons
Media and Forms
Devices
Other Integrations
Mobile-First Index
Mobile-First Indexing is a new major SEO ranking factor that you shouldn't overlook. It is becoming the new norm, and the people at GrooveDigital are fully aware of this.
Mobile-First Indexing (3) is one of the best practices that allow Google to access your content and make sure the mobile version has the same important elements as the desktop version.
It is a new ranking factor that GroovePages recognizes so you do not have to worry about getting penalized for not having mobile-responsive pages.
Viral Marketing Integration
The fastest way to get your product out there is by becoming viral, and the CEO of GrooveDigital is one of the leading experts in viral marketing, which is why GrooveDigital and GroovePages are making an effort to improve Butterfly Marketing.
Butterfly Marketing is making one small move to create a significant effect or a ripple that would make your business go viral.
For example, it integrates incentive campaigns that would reward customers by referring your business to people, resulting in your content going viral.
GroovePages is currently partnering with companies like PerkZilla (4), a company dedicated to viral growth. As you can see, PerkZilla is also taking advantage of the countdown marketing element.
Impressed by all the features you get with GroovePages? You can try it for free by clicking here!
GroovePages Free Plan vs. GroovePages PRO
GroovePages offers a free plan that allows you to create pages with limits, and the word "limits" alone is a clear disadvantage of not upgrading to PRO.

Click here to sign up for the tons of benefits you can get for going PRO.
GroovePages Free Plan
GroovePages' Free or Base Plan is available for everyone. It allows you to use GroovePages and GrooveSell and GrooveAffiliate for free with no commitments. In fact, unlike other companies, you don't need to complete a payment form to use the platform.
Having access to GrooveAffiliate for free is a pretty good deal. What makes it an even more amazing deal, however, is that you can get a 20% commission for every person that signs up with GroovePages or GrooveFunnles using your affiliate link.
GroovePages PRO
If you are serious about building your online business, going pro and opting for GroovePages' lifetime deal shows how dedicated you are to your dreams.
A lifetime deal might sound like a big commitment, but for a one-time payment and a subscription to GrooveFunnels, you get unlimited access to all of GroovePages'amazing features.
Upgrading to GrooveFunnels' Silver or Gold plan allows you to upgrade to GroovePages Pro, and you will also gain access to more tools such as:
GrooveSell
GrooveMail
GrooveAffiliate
GrooveMember
GrooveVideo
While you gain access to more apps, Pro GroovePages allows you unlimited access to these features:
WireFrame Blocks
Premium Blocks
Access to our Full growing Funnels Templates Library
Unlimited Project Sites
Unlimited Pages
Unlimited Websites
Unlimited Funnels
Unlimited Bandwidth
Unlimited Royalty-Free Images
Unlimited Pop-Ups
Unlimited Elements
Access to all new templates we add for years and years to come
Free SSL certificates
Split Testing
Analytics
Unlimited Team Members
Agency Feature
Import Funnels from other members
Share your pages and funnels
Import any site of the web, edit and publish as your own
Free Hosting
No Site Branding
Unlimited Custom Domains
GroovePages Pricing Plans: How much will it cost you?
To help you decide on which plan to sign up for, here are the different plans and their inclusions.
Base
The Base Plan is 100% free. You will never get charged, and you do not need to input any payment methods such as credit or debit cards. This plan may have limitations, but it doesn't require any commitment whatsoever.
The Silver and Gold Plans are upgrade plans for GrooveFunnels. By signing up for one of these plans, you can upgrade to GroovePages Pro.
Silver
This plan is ideal for online startup businesses. You will be set up with everything you need to start and build an online business. Plus, you will gain access to GroovePages Pro.
The Silver Plan includes:
GrooveSell
GrooveAffiliate
GroovePages Pro
GrooveMail
GrooveMember
GrooveVideo
Email Leads
Email Cart Abandons
Email buyers
20% commissions
Email Affiliates
Gold
The Gold Plan includes everything from the Silver Plan and more. I recommend this plan for online business professionals. It is a much more extensive and comprehensive plan that only expert digital marketers and online entrepreneurs will maximize. As an online startup business, you may not be able to use every tool from this plan, so I suggest going with the Silver first and then upgrade to Gold or Platinum later.
Additional benefits include:
GrooveBlog
GrooveDesk
GrooveCalendar
GrooveSurvey
GrooveQuiz
Platinum Lifetime Plan
The Platinum Plan includes everything from the Gold Plan GroovePages Pro. I recommend this plan for people with an established and stable online business and for people who have more than one business.
The Lifetime plan is significantly cheaper than most plans. You can choose different payment options to pay the one-time fee to gain a lifetime of access to all GrooveFunnels apps of the present to the upcoming apps in the future.
The Platinum Lifetime Deal will include:
Everything from the Gold Plan
GrooveWebinars
Automated Webinars
GroovePages for Shopify
40% commission for all referrals
GroovePages Video Reviews
User Feedback and Reviews
Final Verdict and Recommendation
I am giving this page building platform a 4.5 out of 5 after looking into everything that GroovePages has to offer.
After doing this GroovePages Review and after using this platform, for a while, I discovered a lot of things that got me hyped and psyched. It is genuinely a helpful tool for any online business.
Whether you are just starting out or you are looking to switch to a different platform, GroovePages, along with GrooveSell and GrooveAffiliate are some of the best apps that I came across.
The apps and features are not just for show. Each one allows the user to create high-converting landing pages that would help your business grow and earn a profit.
The best thing about it is its Free Base Plan that allows you to check out what you are missing without paying a dime.
GroovePages Bonus
If you decide that GroovePages is the software for you, make sure you purchase a plan using my affiliate link.
It is a lot cheaper than ClickFunnels and has a more dated technology than what Kartra is using. By using my affiliate link for signing up, I will throw in an invite for you to join an exclusive Facebook Group with members who are experts in GroovePages and GrooveFunnels.
You will gain access to:
High-converting funnel templates
High-converting email templates
Traffic secret course: how to get your traffic to your funnels
Mini-course on how to build your funnels
GroovePages Alternatives
ClickFunnels
Before GroovePages became a thing, ClickFunnels was one of the most popular drag-and-drop page builders. It is also a powerful tool that a lot of people are still using up until now.
I started building pages with ClickFunnels, and I admit that I was impressed by it. However, when I came across GroovePages, I was hooked in an instant.
I won't deny that ClickFunnels is a powerful tool and a lot of users will stay with the platform even with more apps competing with its popularity and functions.
Overall, ClickFunnels and GroovePages are highly similar, but because GroovePages had more to offer, which I found very useful. I did make the switch.
If you are a ClickFunnels user but want to try something else, click here to sign up for GroovePages.
Kartra
The primary reason why Kartra is an effective tool is that it was co-created by none other than like Filsaime himself, the man behind GroovePages.
It is an all-in-one platform for online entrepreneurs. It has tons of useful tools such as embedding pop-ups, checkout forms, and creating different payment methods.
With Kartra, you will be able to create a legit and gorgeous online webpage for your legit online business.
It is highly similar to GroovePages' functions, but if you want more apps and functionality, GroovePages is the way to go.
Frequently Asked Questions
References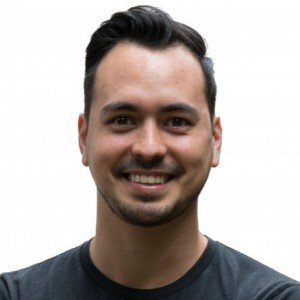 Article by:
Hey I'm Allan, founder of Dotcom Dollar. I started my own successful online business and quit my job in 2015 to travel the world. I started Dotcom Dollar to help aspiring entrepreneurs like you create a successful online business.