In this GrooveFunnels vs Kartra comparison, we will find out which platform is more SUPERIOR. Both platforms are highly similar in nature but….
Share this article
Subscribe for updates
This article is for small business owners who wish to take their business online. To do this, you will need to choose the right platform. There are so to choose from but, in today's comparison, we will compare two of the leading platforms and determine which one is better than the other.
Whether you are serious about your business or not, creating a management system should be in your to-do list. Using one of these platforms can help you build your network, generate leads, and, ultimately, create a source of income for your business.
GrooveFunnels and Kartra are both effective digital marketing platforms built with highly sophisticated tools designed for building sales funnels for your online business.
In this Kartra vs. GrooveFunnels comparison, we will look at each platform in detail so you can choose which of the two is the best fit for your business.
As we move along in this GrooveFunnels vs. Kartra review, we will go over their features, pricing, support, and all the information relevant to you as a customer and as a business owner.
Both of there platforms are:
All-in-one digital marketing solutions
Have similar features and ease of use
Built with sophisticated tools for casual business owners who don't know a lot about coding and website design
Excellent for consolidating all your data for better marketing
SaaS (1) (Software as a Service) platforms
Both of these top marketing solutions may have a lot in common. They're also created by Mike Filsaime, now the CEO of GrooveDigital, a well-known digital marketer, and the brain behind both fantastic platforms.
Since GrooveFunnels is relatively a newer platform, you can say that Mike Filsaime made more adjustments. Kartra has been around longer and may indicate that it is tried and tested.
For this Kartra vs. GrooveFunnels comparison, here is a quick overview of some of the functions these platforms offer:
Create stunning landing pages with templates or from scratch
Create high-converting sales funnels
Create product pages with descriptions
Create live and automated webinars and workshops
Both platforms allow you to do behavioral targeting
Host videos and use them as effective marketing tools
Create email and SMS marketing strategies
Create checkout pages
More features that make one stand out over the other
Both platforms are suitable for:
Small business owners
People who want to start a business/ hobby blog and make money
Online entrepreneurs who are looking to sell products online
Coaches who want to host live or automated training sessions
Experts who want to sell services online (Freelance writers, web developers, music producers, voice-over artists, etc.)
People who want to sell eBooks or "how-to" books and PDFs
People who want to create funnels (2) and compelling landing pages with absolute ease
Now that you know some of their similarities. Let's have a closer look at each platform to have a better idea of which platform is the right one for you.
GrooveFunnels vs. Kartra Overview
GrooveFunnels
GrooveFunnels is a new sales funnel and web page builder platform created by Mike Filsaime and other talented individuals at GrooveDigital Inc.
It is an exceptional digital marketing solution that features a collection of sophisticated tools that help you easily create effective, high-converting sales funnels, landing pages, and more. It is a one-of-a-kind platform that offers more tools than any other funnel builder platform in the market.
One of the best things about this platform is that they are offering a free plan and a limited lifetime deal as part of their launch. The free plan gives you unlimited access to some of their core apps for free for a limited time. It is GrooveDigital's way of promoting GrooveFunnels.
If you happen to find their products useful, you can upgrade to the Legacy Lifetime Deal. This plan allows you lifetime unlimited access to their products and services for a one-time payment of $1,397. After the launch, this offer will be off the table and you have to pay for the same services for $299 a month. Imagine the thousands of dollars you get to save by opting for this deal.
If you want to get lifetime access to GrooveSell, GrooveAffiliate, and GroovePages LITE, now is your time to signup for a FREE account. No credit card required.
GrooveFunnels FREE Plan
GrooveFunnels free version comes with GrooveSell, a platform where you can sell digital products and services. It also comes with GrooveAffiliate, a platform that you can use to manage your affiliates as a vendor, and manage your affiliate status with other vendors.
The best thing about the free version is that you can become a member of the Groove Affiliate Program and start earning up to a 20% commission without paying anything. You will be provided with links.
The free version also comes with GroovePages LITE. In the free version, you will be given access to this powerful landing page and website editor. It is a drag and drop editor that you can use to create stunning pages. You get an unlimited number of pages and get to create three websites for free with free GroovePages domains, excellent for building hobby websites.
However, if you decide to upgrade your account, you will get access to the following features:
GrooveSell
GrooveMail
GrooveAffiliate
GrooveMember
GrooveVideo
GrooveWebinars
GrooveBlog
GrooveDesk
GrooveCalendar
GrooveSurvey
GrooveQuiz
GrooveKart
GroovePages (for Shopify)
GroovePay
GrooveAds
GrooveKon (Live)
GrooveFest (Live)
GrooveWorkshops (Live)
GrooveAcademy
GrooveMarketplace
You can get unlimited access to all of these features by upgrading to the GrooveFunnels Legacy Lifetime Deal. If you want to learn more about GrooveFunnels and its advantages over Kartra, read my full review here.
GrooveFunnels Pros and Cons
GrooveFunnels Video Review
Kartra
Kartra has been around longer than GrooveFunnels. This means it has already made a name for itself in the digital marketing world. It has been running for four years under the Genesis Digital Company, and it has over 40,000 paying users and over 100 employees.
This company is also known for developing a highly-renowned webinar platform, which is responsible for doing over 500,000 webinars, WebinarJam.
Being in the game for this long only means that this product is tried and tested, and has proven itself to be a robust platform with a lot of users to support that claim.
Like GrooveFunnels, Kartra is also an all-in-one digital marketing platform that allows users to create sales funnels, landing pages, and other actions such as customer analytics and email marketing with ease.
Kartra's app suite includes:
Kartra Pages
Kartra Leads
Kartra Funnels and Campaigns
Kartra Mail
Kartra Memberships
Kartra Videos
Kartra Helpdesks
Kartra Calendars
Kartra Forms
Kartra Affiliates
Kartra Agency
Kartra Marketplace
Integrations and API
Since Kartra is no longer in its beta stage, they do not offer a lifetime deal or free lifetime access to some of their apps. They do offer flexible plans with the option of a monthly or annual payment. The annual payment offers up to a 25% discount, depending on the plan you decide to get.
One of the best things about Kartra is its massive network and community of users. Since it has been up for four years, the community is more extensive than GrooveFunnels. If you ever need help with Kartra and help with how to use their app suite, the internet has a massive resource of articles, how-to videos, and more.
Overall, Kartra is a trustworthy software, but like every software, it has its fair share of advantages and disadvantages. Kartra has super-effective applications, while some apps still need a lot of work. A lot of online entrepreneurs and digital marketers trust this platform, while some are curious to find a better service, and making the switch to GrooveFunnels.
Kartra Pros and Cons
Kartra Video Review
Side-by-Side Comparison
In this section of this GrooveFunnels vs. Kartra comparison, we will have a more in-depth look into each of their features, pricing plans, support, ease of use, and more. Because these two platforms are highly similar, it is important to look at each comparison side-by-side and determine which of them is the right one for you. 
Features
GrooveFunnels and Kartra, in a nutshell, have very similar features, but there are some differences that set them apart. Let's go over each platform and its features.
GrooveFunnels
GrooveFunnels has more features than Kartra. Most features may not be up and running at the moment, but they do have a clear roadmap that clearly shows the timeline of the full launch. Don't wait for all the features to be rolled out before you sign up with GrooveFunnels. If you want to enjoy a free account, a lifetime deal, and discounts, signing up NOW would be the best time.
Here are the features you can enjoy with GrooveFunnels:
GroovePages is a powerful and effective landing page and website builder. It is one of GrooveFunnels' number one and flagship tool that started it all. It is a drag-and-drop page builder built with tons of templates that you can use to make your website look more professional and credible for potential customers. 
GroovePages alone is worth the price of the whole thing. It is fun and easy to use, and it is suitable for people who do not want to hire professional web designers. Building pages are so easy. You don't even need to learn code or be tech-savvy. If you only need GroovePages, it has a separate lifetime deal offer, but you need to be a Silver or Gold member to upgrade. 
GroovePages Pro offers free SSL certificates, unlimited web pages, free web hosting, unlimited custom domains, and a lot more. You can read my full GroovePages review here. 
If you want to get GroovePages Pro for life, you can UPGRADE YOUR ACCOUNT, and enjoy GroovePages Pro's features by clicking on this link. 
GrooveAffiliate allows you to manage your affiliate as a vendor, and it also allows you to manage other vendors yo are affiliated with. It is an elaborate affiliate management system that is free with the GrooveFunnels' free plan.
GrooveSell is 100% free to use as an alternative for apps such as PayKickStart or ThriveCart. It is an excellent platform for selling digital products and services. Because of its compelling features, I wrote an entire review about it. Did I mention that GrooveSell has no transaction fees? It also allows you to post unlimited products with online merchants like PayPal.
Email marketing is another essential element in the digital marketing world. GrooveMail is designed to make email marketing (3) a lot easier for casual business owners. You can use GrooveMail to connect to your potential clients by sending manual or automated emails about your products and promotions.    
GrooveVideo allows you to create videos as lead generation tools. In the digital marketing world, videos are proven an effective tool. 
This feature lets you create and run a membership site. It makes your site more exclusive and creates pages only members can access. 
This app helps you create and host automated or live webinars for your visitors. 
GrooveBlog works like WordPress. It is a blog editor that allows you to create and publish blog posts with search engine optimization. 
GrooveDesk is your information support desk. It will help you with all the information you need, and it will work as an information platform for your site. If your visitor needs help navigating through your site, GrooveDesk is here to help. 
Booking appointments has never been this easy. With GrooveCalendar, clients can book you for appointments and schedule them automatically based on your availability. You can use this app with GrooveMail to book appointments via email. 
GrooveSurvey allows you to create surveys for your site to get data on how to improve your website. You can embed surveys on the site itself, or send them through GrooveMail.
GrooveQuiz is similar to GrooveSurvey, however, the questions are answered in a quiz format rather than a typical survey. 
GrooveKart is kind of like GrooveSell. However, GrooveKart is specifically made for physical products, rather than digital products and services. GrooveSell does not allow you to sell physical products, so you have to upgrade your account to get GrooveKart. It is similar to Shopify, but it is better because it is free with GrooveFunnels. 
Now, if you already worked hard to make your Shopify store, you can import them to GroovePages and work on it from there. 
GroovePay is a payment service that allows you to accept credit card payments safely and securely. 
This ad network allows you to publish target-based ads effectively.
This convention is an annual gathering of digital marketers, influencers, and brands around the world. You can learn a lot about the product by attending this yearly event. 
This festival gives you a chance to meet the fantastic GrooveDigital team. 
GrooveWorkshops is a free educational workshop hosted 4 times a year.
This app is your resource of video courses that you can use to master GrooveFunnels and all of its apps.
This app is an online marketplace that features a list of products and tools that you can promote and market as a GrooveFunnels affiliate.
GrooveFunnels has tons of apps in their suite, which all are relevant to serious online business owners. With all these apps being laid out, I think it is safe to say that GrooveFunnels is a lot more than just a basic funnel-building platform. Without having to sign up for other third-party online business platforms, you genuinely have everything you need in one place. 
Kartra
Just like GrooveFunnels, Kartra also claims to be the greatest all-in-one platform ever. However, by comparing their features, we will have a better idea of which platform truly is the greatest. Kartra might not have as many apps in their suite as GrooveFunnels, but each one of their apps can now be used to your advantage. 
Kartra has a similar set of tools, and here they are:
Kartra Pages is an easy to use drag-and-drop page builder with hundreds of professionally designed templates for desktop and mobile. 
With Kartra Checkouts you can sell your products and services, and get payments through a safe and secure network. It is built with checkout forms for both credit card and PayPal payments. 
With Kartra Leads you can build your prospects and leads for your customer database. You can organize them in theme groups with lists and custom tags. 
Kartra Funnels and Campaigns
With this took, you can create multi-page funnel flow to convert prospects into paying customers and customers into recurring clients. It is one of Kartra's best tools which has proven to be effective for most users. 
You can use Kartra Mail to create live or automated email or SMS marketing campaigns to communicate and engage with your subscribers. 
With Kartra Memberships, you can create and run full-blown membership sites where you can deliver your content and exclusive material. 
This app for video marketers allows them to inject lead-capturing forms or ads into their video content. 
Kartra HelpDesk is your support ticket and a live chat service that you can use with Kartra Checkouts to address billing concerns. 
Kartra Calendars is an excellent way to organize your scheduled one-on-one sessions with customers. 
You can create gorgeous lead capture forms with custom fields relevant to your business.
Kartra Affiliates allows you to recruit, manage, and track a group of affiliates to help you promote your products.
Kartra Agency allows you to provide services for other people and manage them in a centralized dashboard. 
    Conveniently sell your services in this marketplace platform.
    The Integrations and API tool allows you to program your customized add-ons.
Kartra may not have as many apps as GrooveFunnels, but each of these apps is tried and tested. However, GrooveFunnels is a platform that is worth checking out, especially if you are new to the business. Some long-time Kartra users may find it hard to make the switch, but if you are a beginner, I suggest trying GrooveFunnels for FREE right now. 
Overall, in terms of features, GrooveFunnels has the upper hand in quantity. In quality, Kartra has some quality apps, but some need a little work.
GrooveFunnels seemed to learn from Kartra's mistakes and improved some of their apps and made them better. Although some of GrooveFunnels' tools are not completely up and running yet, I think it is worth the wait. This is especially true with GroovePages, GrooveAffiliate, and GrooveSell are showing; it is safe to say that the next batch of features will most likely perform the same. 
GrooveFunnels vs. Kartra: Major Differences
Webinar Hosting Platform
GrooveFunnels has its own webinar hosting platform included in its Platinum plan. This is something Kartra lacks and will mean additional cost if you're going to need it for your business. 
Affiliate Program
Both platforms have affiliate programs. Kartra offers 40% for all plans. While GrooveFunnels offers 40% for paid plans and 20% for the free plan. GrooveFunnels have a two-tier affiliate system that allows you to make a 5% or 10% commission for the sales made by your leads. The chances of earning money are better with GrooveFunnels. 
If you want to be a part of Kartra's affiliate program, you have to qualify first. However, with GrooveFunnels, you can automatically become an affiliate and earn money just by signing up for the free account.  
Complete Campaigns
Kartra offers one-click integrations for funnel campaigns that can save you a lot of time in the process. GrooveFunnels does not allow complete campaign annexes. 
Technology
GrooveFunnels uses better, faster, and newly-improved technology since it is newer. Kartra, on the other hand, although powerful, uses older technology compared to GrooveFunnels. 
Ease of Use
Both platforms are easy to use. There is a slight learning curve for each platform, but both of them offer support articles and videos to learn how to use each software. 
Support
Since Kartra has been around longer, the online community has more members. However, GrooveFunnels also has a Facebook group and resources for tutorials within the platform. 
Pricing
GrooveFunnels
You can also upgrade to GrooveFunnels' limited Lifetime Deal. It is an offer you can get right now for a one-time payment of $1897 before launch. After this offer ends once it is fully launched, it will become $299/ month. 
Kartra
Final Verdict: Which Platform is Better and Why
Because both of these platforms are highly similar in most aspects, coming down to a winner is a bit challenging. However, GrooveFunnels is a clear winner because of the included features, ease of use, pricing, and overall functionality.
Kartra is a fantastic platform with robust features that were tried and tested by many users. GrooveFunnels still came out on top, however. 
GrooveFunnels' free plan alone can compete with Kartra's starter plan. Although the prices are almost the same, GrooveFunnels offers more overall value, especially in the long run.  
Make sure you sign up for a GrooveFunnels account right now! Click on this link to create a FREE account. 
References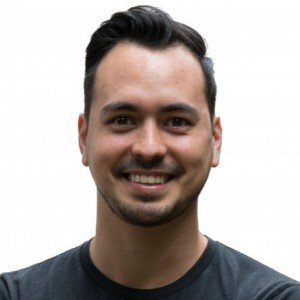 Article by:
Hey I'm Allan, founder of Dotcom Dollar. I started my own successful online business and quit my job in 2015 to travel the world. I started Dotcom Dollar to help aspiring entrepreneurs like you create a successful online business.