We compared GrooveFunnels vs ClickFunnels to determine each of their strengths and weaknesses and identify which platform is more USER-FRIENDLY and….
Share this article
Subscribe for updates
If you are serious about your business, creating a management system should be a priority, and choosing the right platform to get your business online is a big step in growing your business.
These marketing tools will help you build your network and generate leads, and this ClickFunnels and GrooveFunnels comparison will help you choose which platform is the best for you.
With so many options that you can use to build funnels for your website, I narrowed it down to the two most popular choices–GrooveFunnels and ClickFunnels.
If you want to build high-converting sales funnels, create effective landing pages for your website, and more, these two online platforms can deliver. Which one has an edge over the other?
We will find out as we move along with this detailed GrooveFunnels vs. ClickFunnels comparison.
First, let's look into the features that both platforms share.
Both are online platforms that are similar in terms of features, prices, and user-friendliness
Offer sophisticated tools for casual business owners who do not want to go through the hassle of learning code or who aren't tech-savvy.
Provide a SaaS (Software as a Service) (1) platform
Help you consolidate data for your online business
As two of the top online marketing solution platforms, both are designed to help you bring your business online with ease and provide you with the best tools for digital marketing. Basically, GrooveFunnels and ClickFunnels offer the best solutions when it comes to promoting any product or service that you sell online.
Before choosing GrooveFunnels vs. ClickFunnels, here is a quick rundown on what they have to offer:
Create sales funnels
Create landing pages
Create product pages
Create live and automated webinars
Allow you to do behavioral targeting
Host videos
Do email and SMS marketing
Allow you to use professionally made templates
And many more….
GrooveFunnels vs. ClickFunnels Overview
GrooveFunnels
GrooveFunnels is a relatively new sales funnels builder and web page creator created by Mike Fisailme and the talented team at GrooveDigital Inc.
GrooveFunnels is an excellent digital marketing tool that features a collection of tools that help you create stunning landing pages and build sales funnels (2), but unlike ClickFunnels, GrooveFunnels offer more.
GrooveFunnels feature a FREE version that offers lifetime access to their premium features during their software launch. This free option is only available for a limited time during their launch, and they are giving away some of ClickFunnels' core products at no cost.
If you want to gain access to their GroovePages, GrooveSell, and GrooveAffiliate for FREE, click here to register. This service is completely free with no commitment. Unlike other "FREE" services, you don't even need to input any credit card information.
GrooveFunnels is more than just a high-converting funnel builder. It features a collection of free and paid applications. Some of which are:
GrooveSell
GrooveMail
GrooveAffiliate
GrooveMember
GrooveVideo
GrooveWebinars
GrooveBlog
GrooveDesk
GrooveCalendar
GrooveSurvey
GrooveQuiz
GrooveKart
GroovePages (for Shopify)
GroovePay
GrooveAds
GrooveKon (Live)
GrooveFest (Live)
GrooveWorkshops (Live)
GrooveAcademy
GrooveMarketplace
To access all of these apps, upgrade your GrooveFunnels account now.
Most of GrooveFunnels apps are not available yet, but you can still take advantage of its core software apps like GroovePages, GrooveSell, and GrooveAffiliate for free as part of their promotion launch.
Because GrooveFunnels is still in its beta stage, they are offering limited deals such as a lifetime deal. With a one-time payment, you get to enjoy all of the GrooveFunnels apps and future apps at no additional cost. It is a pretty good deal since GrooveFunnels is doing so well so far.
GrooveFunnels Pros and Cons
GrooveFunnels Video Review
ClickFunnels
ClickFunnels is created by one of the most influential digital marketers, Russel Brunson. The platform is designed to help entrepreneurs have complete control over their business. It helps them create websites and convert prospects into paying customers without having to hire high-paid web designers and digital marketing teams.
ClickFunnels appeared way before GrooveFunnels, and it is essentially the first software platform for creating funnels and landing pages easier. With that being said, the platform has implemented other features. Because of its long run, it is probably the most successful platform for creating sales funnels.
ClickFunnels provides you with tools to generate leads and convert them into paying customers and eventually become loyal customers who will spread the word about your business and recommend it to other people they know.
ClickFunnels, like GrooveFunnels, is not just a simplified page builder. The platform also offers the following features:
Affiliate Management System
Course Hosting Platform
Email Marketing
Shopping Cart and Checkout System
Webinar Hosting Platform
Aside from all the extra features that ClickFunnels will provide you with, ClickFunnels is a sales funnel creation software above anything else.
ClickFunnels does what it does best which is to effectively create and manage sales funnels. Plus, this platform has been running for a long time, and many online entrepreneurs trust it even without the free versions like GrooveFunnels offers.
One of the best things about ClickFunnels is its massive community of users. Because it has been around for a long time, there are tons of online courses, articles, and videos dedicated to helping you learn the ins and outs of the ClickFunnels software.
ClickFunnels Pros and Cons
ClickFunnels Video Review
Side-by-Side Comparison
In this section of the article, we will get a deeper look into each of GrooveFunnels and ClickFunnels' features. We will go over each one, including the pricing plan, ease of use, support, and many more.
Features
GrooveFunnels and ClickFunnels might be highly similar but there are differences that set them apart. Their core features help you build landing pages and effective sales funnels, but each of them has different extra features to offer.
GrooveFunnels is jam-packed with different features. I mentioned most of their features in the overview, but let's get more in-depth with the functionality of each feature in this section.
Here are some of GrooveFunnels' features:
GroovePages – A powerful and effective landing page and website builder. It is GrooveFunnels' number one and flagship tool, which started everything for them. This feature allows you to create stunning landing pages.
GroovePages alone adds tons of market value to the platform. It is fun and easy to use, plus it is an effective tool that you can use without knowing any code. It has a separate Lifetime Deal if you do not want to opt-in for the other GrooveFunnels' apps. If you want to learn more about GroovePages, read my full review right here.
Upgrading to a one-time premium Lifetime Deal gives you unlimited access to GroovePages, GrooveSell, and GrooveAffiliate. It is an offer you just can pass on. Just click on the link to upgrade now.
GrooveSell – This sophisticated tool is similar to Shopify. It has its own set of unique features that makes it a very powerful marketing tool such as the shopping cart and checkout pages. This feature is also free to use with the free Lifetime membership plan.
GrooveAffiliate – GrooveAffiliate is an effective affiliate management system for your website. It is completely free to use. Without paying anything, you can start earning a 20% commission. Just by signing up, you will automatically get affiliate links to promote GrooveFunnels and start earning.
This tool also allows you to manage your affiliates for your own products and services through the JV and affiliate programs.
GrooveMail- Another important element in digital marketing is email marketing (3) and GrooveMail is made to make email marketing a lot easier. You can use it to connect to your prospects and clients by sending email blasts and automated emails.
GrooveMember – This app helps you create and run a full-blown membership site. It makes your site more exclusive and helps create tiers for your website.
GrooveVideo – GrooveVideo allows you to create videos and turn them into effective lead generation tools. It optimizes your videos for your site and social media platforms.
GrooveWebinars – This feature allows users to create and host live or automated webinars on your site.
GrooveBlog – GrooveBlog is similar to WordPress. It allows you to create and publish SEO-friendly blog posts for your website. If you are comfortable using WordPress, you can integrate your WordPress site with GroovePages.
GrooveDesk – This app helps you create a customer-support service for your membership site. It works as a digital information desk where all of your members can visit to obtain the information they need about your site.
GrooveCalendar – GrooveCalendar is a calendar app that allows your members to automatically book appointments for your service. You can integrate it with GrooveMail and send automated messages to confirm appointments.
GrooveSurvey – This tool allows you to collect data from users in the form of surveys to improve your site.
GrooveQuiz – This feature allows you to create quizzes and polls for your website's landing page.
GrooveKart – It is similar to Shopify's shopping cart with unique features at a reasonable price.
GroovePages (for Shopify) – If you do not want to switch from Shopify, you can use this app to integrate the power of GroovePages with your existing Shopify store. With GroovePages, you can design and customize your Shopify store with professionally made templates and in-depth customization features and elements.
GroovePay – GroovePay Allows you to process payments for your eCommerce store by accepting credit cards quickly and securely.
GrooveAds – GrooveAds is an ad network that you can use to publish target product-based ads effectively.
GrooveKon (Live) – This convention is a yearly gathering of eCommerce marketers, influencers, and brands around the world. You can learn a lot about the product by attending this yearly event.
GrooveFest (Live) – This festival gives you a chance to meet the fantastic GrooveDigital team.
GrooveWorkshops (Live) – GrooveWorkshops is a free educational workshop hosted 4 times a year.
GrooveAcademy – This online school is your online resource of video courses that you can use to master GrooveFunnels and all of its apps.
GrooveMarketplace – This online marketplace features a list of products and tools that you can promote and market as a GrooveFunnels affiliate.
As you can see, GrooveFunnels offers more features and apps for your online business. There is more to GrooveFunnels than just your basic funnel-building platform, which is why a lot of users are curious about what this service has to offer.
ClickFunnels
ClickFunnels, on the other hand, has features of its own which are highly similar to GrooveFunnels. Since ClickFunnels was released earlier, a lot of users feel more comfortable using its features. However, if you haven't tried any of these platforms for your business, now is your chance.
Here are some of ClickFunnels' most notable features:
Affiliate Management System – This application is for managing your affiliates and keeping track of your commission.
Course Hosting Platform – Allows you to manage your online courses online.
Email Marketing – Create an email marketing system that will help you get in touch with your clients and prospects.
Shopping Cart and Checkout System – Sell your products more effectively with an online shopping cart and a safe and secure checkout system.
Webinar Hosting Platform – Host webinars for your prospects and clients all in one app, without having to sign up for another platform.
ClickFunnels might not have a lot of features to offer, but it has proven to be a powerful tool through the years of its existence. However, a lot of online businesses and digital marketers are switching to GrooveFunnels because of the extra services included.
In terms of features, GrooveFunnels clearly have the advantage. However, you should also take into account that ClickFunnels is still a viable platform for creating high-converting sales funnels and some users are not that eager to make the switch.
Pricing
In this next section, we will compare the pricing scheme of each platform.
GrooveFunnels Pricing
GrooveFunnels has four different pricing options to choose from, but one of their best deals yet is the Platinum Lifetime Deal. This deal s only available for a limited time, so now is your chance to get unlimited lifetime access to GrooveFunnels and all of its features.
Base Plan (FREE) – The GrooveFunnels Base plan is completely free for a limited time. This plan gives you a lifetime limited access to GrooveSell, GrooveAffiliate, and GroovePages LITE.

Click here to obtain this limited offer now!
Silver Plan $99/ month – The Silver Plan has all the core apps you need to run a startup online business. I recommend this plan for people starting an online business. It includes everything you need to get your business online and start earning.
This plan gives you GroovePagses Pro, which gives you access to create unlimited websites for all of your businesses. It also gives you access to GrooveMail with 25,000 free contacts.
Gold Plan $199/ month – This plan is tailored for a professional business that has been in the game for a longer time. Although, beginners can still take advantage of this service. This plan includes everything in the Silver Plan plus more professional tools for your business.
The Gold Plan includes:
Everything on the Silver Plan
Platinum Lifetime Deal – This plan is the highest tier among GrooveFunnels' subscriptions. It includes everything on the Gold Plan, plus access to GrooveWebinar Live and GrooveFunnels Automated. These new apps allow you to host automated and live webinars on your site to get more customers to trust your products.
It also includes GroovePages for Shopify, which allows you to use GroovePages with your Shopify store. Another excellent addition to this Lifetime Plan is the GrooveKart, which is an excellent alternative to Shopify. It allows you to create an online store for your products or services.
You can pay for the Lifetime Deal in three ways:
4 payments of $497
6 payments of $388
12 payments of $249
One time payment of $1,897
ClickFunnels Pricing
ClickFunnels has two different pricing plans and payment options. Unlike GroovePages, ClickFunnels does not offer a free lifetime membership. However, they do offer a 14-day free trial.
Standard Plan $97/ month – This plan allows you to build 20 funnels, and it is one of their most popular plans. The plan includes:
20,000 visitors per month
100 pages
3 custom domains
Platinum Plan $297/ month – This plan is tailored for entrepreneurs with multiple online businesses. It has more features such as:
Unlimited funnels
Unlimited pages
Follow up funnels
Unlimited visitors
Email marketing integrations and solutions (no automated emails)
FunnelFlix
Funnel hacker forum
Daily Hack-a-thons
9 custom domains
In terms of pricing, GrooveFunnels has the upper hand. The Silver Plan which is $99/ month offers tons of features than ClickFunnels $97/ month plan. Because GrooveFunnels is still in Beta mode, expect access to better deals that you do not want to pass up.
Ease of Use
Both of these platforms offer easy drag-and-drop features for website creation, and you don't need to know how to code to create stunning websites.
Both ClickFunnels and GrooveFunnels allow you to build and manage pages and funnels with ease. The process is quite straightforward, and beginners can learn how to master each application in no time.
However, GrooveFunnels has more apps, which means it can be overwhelming to learn how to use each of them. The drag-and-drop page builder might be easy, but you have to take the other features into consideration.
The same goes for ClickFunnels. You also have to take time in learning the other software apps included in the platform.
Both are pretty much easy to use, but since GrooveFunnels offers more functions, it will take more time to learn. Fortunately, GrooveFunnels offers tons of support videos and articles.
Templates
GrooveFunnels and ClickFunnels offer a variety of templates that you can use so you don't have to start from scratch when building your landing pages. You do have the option to build a landing page from scratch if you desire. Still, you might want to take advantage of the stunning professionally made templates that GrooveFunnels and ClickFunnels have to offer.
GrooveFunnels offer more templates with GroovePages Pro. GroovePages offers a lot more customization and integration options that business owners can take advantage of such as elements, blocks, buttons, countdown timers, progress bars, and more. It can be a little overwhelming at first, but once you get to know the use of each element, it is all downhill from there.
Although ClickFunnels brings a lot to the table, GrooveFunnels offers more customization options with their pre-built templates.
Affiliate Program and Affiliate Management
An excellent way to get business is through affiliate programs, and GrooveFunnels and ClickFunnels both have great affiliate programs.
GrooveFunnels gives you access to their affiliate program for free with their base plan. Without paying a dime, you can start earning 20% commission by promoting the product using your GrooveFunnels affiliate links. By upgrading your GrooveFunnels account, you can get bumped up to tier 1 and earn up to 40% commission.
To get access to ClickFunnels' affiliate program, you need to upgrade to the $297/ month plan. Also, another concerning matter is that ClickFunnels uses a 3rd party software called Tipalti for affiliate management, unlike GrooveFunnels, where everything is within one platform only.
With that being said, managing affiliates is a lot easier and simpler with GrooveFunnels. With all the advantages of GrooveFunnels' affiliate program, I highly recommend that you sign up for the FREE lifetime deal right now.
Membership Courses
Both platforms allow you to create exclusive membership portals and online courses with special access.
The GrooveMember app includes a membership CMS that comes with tons of features and customization options. This app will be modeled after Kajabi, a leading all-in-one website platform that offers to sell online courses. GrooveMember also offers different levels of access to your site, depending on the subscription type.
ClickFunnels has a more basic membership feature, with fewer customization options. Because of this, GrooveFunnels has a better membership feature.
Sales Platform
GrooveFunnels features GrooveSell, and you can gain access to this app free with the base plan. It is a full-loaded sales and affiliate management platform that allows you to create checkout forms for your products and services. It also works as an affiliate management tool where you can keep track of your affiliates. The best thing about GrooveSell is that it is completely free.
GrooveSell might still be in beta, but it works effectively in generating high conversion rates and creating checkout pages.
ClickFunnels also has a built-in shopping cart and checkout feature. This system allows you to sell your products and services online safely without signing up for a separate service.
Importing Funnels
ClickFunnels allows you to share and import funnels with other people. This feature is excellent if you want to help a fellow business by sharing the funnels you created. You can share your funnel by sharing a Clone URL generated by ClickFunnels.
GrooveFunnels is equipped with a different feature that allows you to import any page, including funnels, which is more comprehensive. You can use this tool to hack any of the web pages you designed.
Learning Curve
Both platforms are designed to be easy to use, but there is a bit of a learning curve if you really want to master each platform. This is, after all, the key to successfully create funnels and maximize its features.
ClickFunnels has been around for a longer time, which means a lot of users have already mastered it. These users are ready to share their knowledge with you through eBooks, articles, podcasts, and videos.
GrooveFunnels, however, counters this advantage by offering weekly live training that you can access by creating a free GroovePages account. So you're not really using the platform blind.
Although ClickFunnels has more support in learning how to use its products, GroovePages is still worth learning because of everything it has to offer.
A/B Testing
A/B testing is an excellent way to optimize the sales funnels and marketing campaigns you created.
ClickFunnels allows you to maximize conversions with split testing. This process splits different funnel versions to see which one works better.
GrooveFunnels does not have an A/B testing feature yet, but they promised to introduce this feature soon.
Online Communities
GrooveFunnels and ClickFunnels both have help and support groups online. However, since ClickFunnels has been around longer, their Facebook group already has over 250,000 members. GrooveFunnels already has over 40,000 members, which is pretty impressive for a new platform.
However, both groups are proven to be helpful if you need practical advice about each platform.
Support
ClickFunnels has a bad rep when it comes to customer service and support. However, some users say that the support has been improving in recent years.
You can contact ClickFunnels support via live chat and email. If you sign up for Platinum and TwoCommaclubX plans, you will get priority support and priority support + VIP phone support, respectively.
GrooveFunnels has a dedicated support app which is called GrooveDesk. The team is quite helpful and responds quickly. I truly hope this does not change over the years.
Final Verdict: Which Platform is Better and Why
In my opinion, GrooveFunnels is more superior in terms of easy funnel building and with the number of features. The GrooveFunnels' free version alone offers a lot of useful features that can help your business. You can also use it to make money right away with the affiliate program.
GrooveFunnels is both for experienced and beginner online marketers. If you ever wish to take your business on an online platform, GrooveFunnels is the way to go.
GrooveFunnels is genuinely your all-in-one digital marketing platform. It has many features and functionality. With all of its sophisticated tools, you will have everything you need all in one platform.
This platform is very easy to use. Beginners can navigate through this software quickly, thanks to its straightforward user interface. Even with ClickFunnels' better support features and community of users, GrooveFunnels is easier to use. It also has a support page with a collection of videos and articles that would help you master and maximize its use.
As of now, the GrooveFunnels pricing plan is pretty much straightforward. You can opt for the limited free plan that includes limited access to some of its core features. You can also choose between the Silver and Gold plan that offers a lot more. The Platinum Lifetime Deal offers the best value. With one premium payment, you get to enjoy all of GrooveFunnels' features for life, including future apps that have yet to be released.
Conclusion
I hope you got all of the information you need after reading this GrooveFunnels and ClickFunnels comparison. Now that you have a much better understanding of what each platform has to offer, choosing which software to sign up for would become a lot easier for you.
In my opinion, GrooveFunnels is a much better choice in terms of features, functionality, and pricing. GrooveFunnels even has a limited FREE option that allows you to enjoy its core features at no cost and no commitment.
If you want to learn more about GrooveFunnels, read my complete review here.
In terms of support, ClickFunnels has better support probably because they have been in the game for a relatively long time.

Both of these platforms are pretty excellent platforms, and you can always try each of them for yourself. Get GrooveFunnels for FREE right now, and get a chance to try their service first hand.
Frequently Asked Questions
References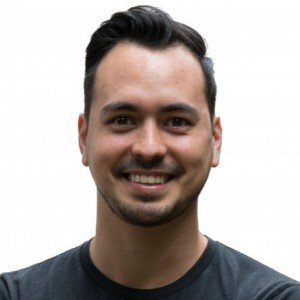 Article by:
Hey I'm Allan, founder of Dotcom Dollar. I started my own successful online business and quit my job in 2015 to travel the world. I started Dotcom Dollar to help aspiring entrepreneurs like you create a successful online business.